Customer Spotlight: Trillium Ink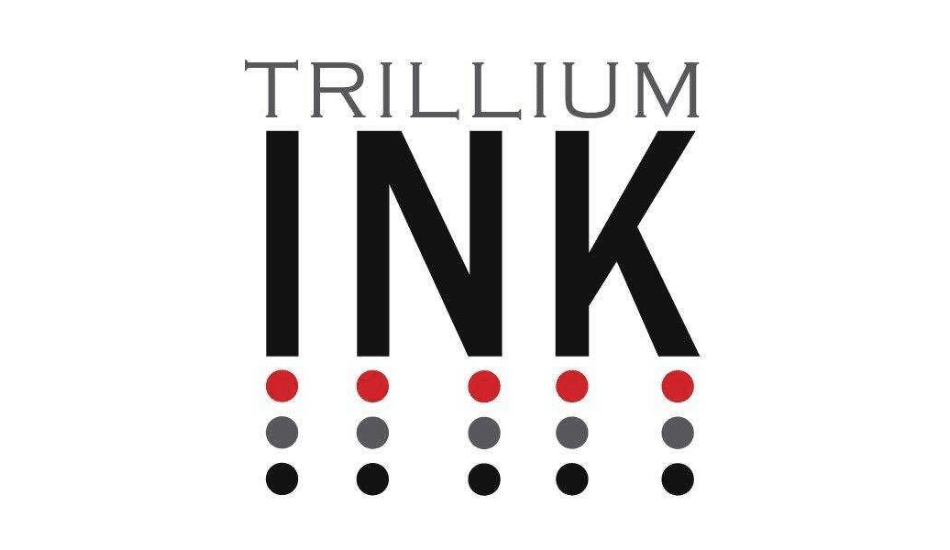 Passion drives the tattoo industry. Customers demonstrate that passion when they get a tattoo, and tattoo artists show their artistic passion through their work. DaySmart Body Art customers are business owners who make that passion their life's work. As part of our commitment to supporting and educating entrepreneurs, we love to showcase our customers and their growing businesses. Pam Neighbors, a DaySmart Body Art customer, embodies this passion.
In addition to owning Trillium Ink Studios, she is an educator at Trillium Ink Academy, which trains tattoo students for their Oregon licensing exams, and Trillium Ink Scalp Academy, a career school in Oregon. Read on to learn how Pam runs multiple tattoo locations while investing in her tattoo community.
What is your favorite part about running a tattoo business?
The art. We are artists, so we need and enjoy our creative outlet—just as much as we enjoy our customers.
What are some of the biggest challenges you face as a small business owner?
Marketing and public awareness are the single biggest challenges. We aren't just a tattoo shop—we specialize in all cosmetic tattooing. There are many avenues that the public doesn't even know are available, such as permanent makeup, scar camouflage, areola pigmentation, and scalp micro-pigmentation.
What advice would you give other professionals who want to pursue careers in the tattoo business?
Educate yourself. Aspiring professionals need to make a choice: Do you want to be a scratcher, or do you want to build your profession and make a substantial hourly wage? That's why I became an educator—to help people who want to forge a career in tattooing.
What made you decide to invest in the DaySmart Body Art business management software?
I had a tech-savvy friend advise me that I needed to enter the modern century and get rid of my black book. Being old school, I've been in the business a long time—I saw the potential of the software but didn't want to abandon the system that has fed me for the past 20 years. Young people speak the tech language, but it was harder for someone like me to embrace. That said, investing in DaySmart Body Art was the best thing I ever did.
I advocate for DaySmart Body Art all the time. In fact, I always encourage my students to invest if they're serious about building their business, because the software makes it so much easier. My students are artists, so the tattooing comes easily. It's the rest—starting the business, keeping it organized, knowing how to market yourself—that is hard. DaySmart Body Art is a simple and cost-effective way to get started.
How has DaySmart Body Art helped you grow your business?
The tattoo business is up close and personal. When you meet a potential client, you ideally want them to book a consultation or appointment in real-time. Online booking is critical in delivering professional response time to clients. The faster you can get back to the client, the more likely it is that they will book with you.
When it comes to encouraging repeat business, the most valuable feature for us is marketing. DaySmart Body Art helps us organize our database and categorize our contacts. It's really important to start building a database and collecting emails right away—and keeping those files and contacts updated. With DaySmart Body Art, anyone who has ever emailed me about a scalp treatment will be stored, and when there is a scalp-related special, they will receive an email. With this database, we can cater our marketing to each of the different client categories. For example, permanent makeup is a smaller market, so we only contact those clients when there is a relevant promotion. Other clients may receive a monthly mailer. Different audiences should be targeted based on their awareness levels, and DaySmart Body Art makes it easy to do that.
Plus, it helps keep a steady flow of business. If we aren't booked up for six weeks in advance, I will send out marketing materials to jumpstart bookings. I always highlight the marketing feature to my students. Boosting Facebook ads can quickly get expensive, but tattoo professionals can save by using DaySmart Body Art's marketing capabilities.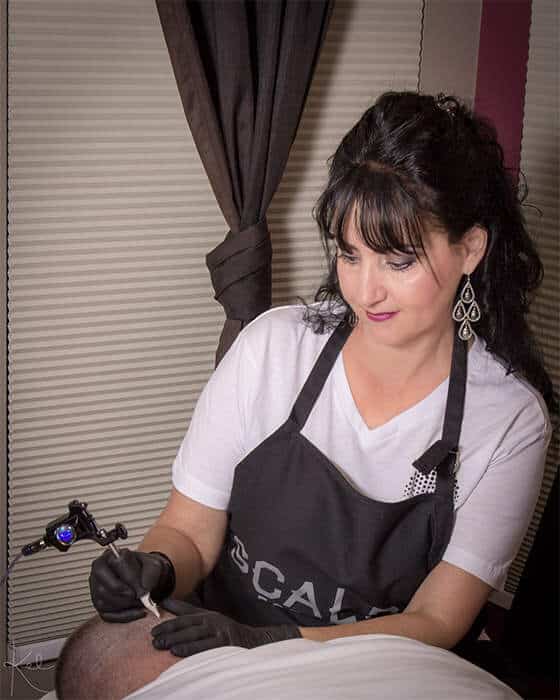 Which DaySmart Body Art features are the most helpful to your employees?
For my employees, the automated appointment reminders save a ton of time and effort. For me, the payroll functionality is great. With remote access, I can use my mobile app to pull reports while working from home, put the numbers in a spreadsheet and email it to my CPA within minutes. In fact, all reporting capabilities give me important insights into the business. I can find out how much money I made doing different procedures for the total year.
Most important, DaySmart Body Art supports our compliance efforts. In the permanent cosmetics industry, insurance companies require that you store before and after photos of your clients. We traditionally had to store thousands of physical photos, but now we can use the software to import and store them digitally. You don't want all your photos in a basement filing cabinet when the state wants to audit you, or if you're part of a lawsuit.
You have to embrace modern technology—and we are constantly discovering new capabilities within the software. People who are only using the online booking functionality don't know what they're missing.