Customer Spotlight: National Women's Small Business Month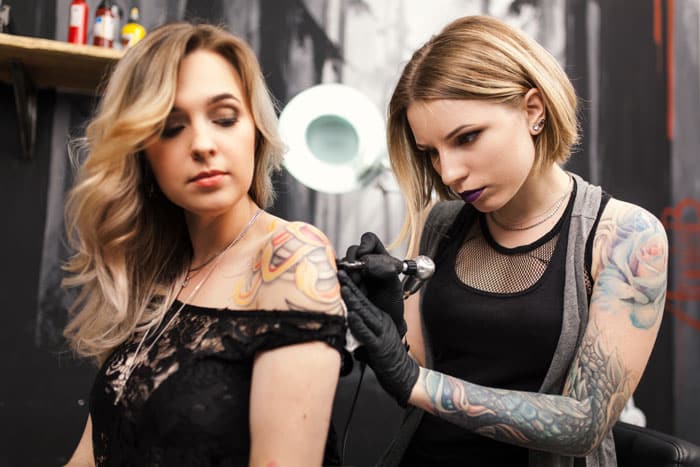 October marks National Women's Small Business month—a time to recognize the accomplishments of women entrepreneurs and their contributions to the economy. DaySmart Software, makers of InkBook, has always been invested in the growth of women in business. In fact, 85% of our customers are female-owned businesses. With that, we wanted to highlight some of our most inspiring female customers.
Authentic Art Tattoo Studio
Danielle "Dani" Felczak, owner of Authentic Art Tattoo Studio, knew she wanted to offer artists the opportunity to not just be tattooers but to also build a life and a career—which means providing for your family and having medical benefits and 401(k)s. Now, for three years, Dani has provided a unique working experience that is not common in the tattoo industry.
InkBook software has made this dream a more feasible reality—helping to relieve Dani and her employees of time-consuming, mundane tasks. As Dani said, "As an owner, I want to run my business as efficiently as possible. Software frees up your time, which means fewer hours at work and more time with family."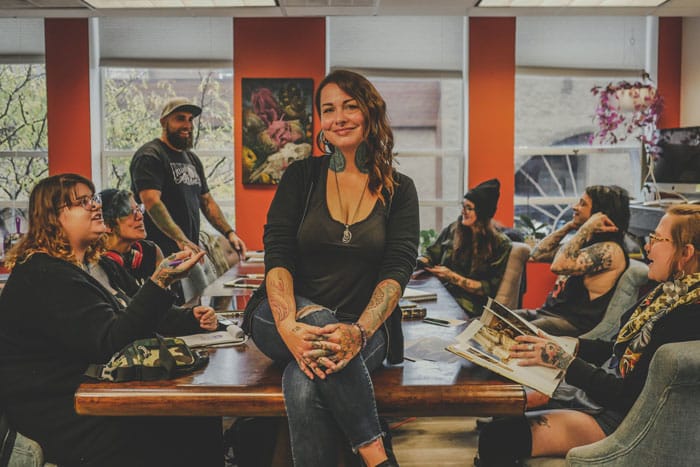 Trillium Ink Studios
In addition to owning Trillium Ink Studios, Pam Neighbors is an educator at Trillium Ink Academy, which trains tattoo students for their Oregon licensing exams, and Trillium Ink Scalp Academy, a career school in Oregon. Her best advice to aspiring tattooers is, "Educate yourself. Aspiring professionals need to make a choice: Do you want to be a scratcher, or do you want to build your profession and make a substantial hourly wage?"
Adopting the right tools, such as InkBook software, is another piece of advice Pam gives her students. In fact, she always encourages her students to invest if they're serious about building their businesses, because the software makes it so much easier. "My students are artists, so the tattooing comes easily. It's the rest—starting the business, keeping it organized, knowing how to market yourself—that is hard. Inkbook is a simple and cost-effective way to get started."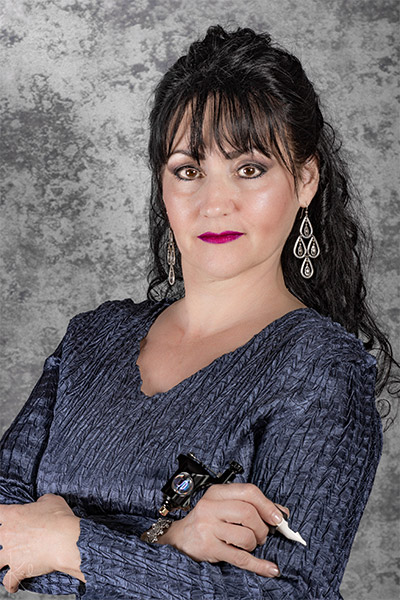 Blue Lotus Tattoo Inc.
Blue Lotus Tattoo, co-owned by Kristen Zoerner and Rob Beyer, has three locations so it can serve many customers in Madison, Wisconsin, and its surrounding areas. The Blue Lotus Tattoo team puts a lot of thought and care into providing its clients with a personable and relaxed atmosphere, while also retaining a level of professionalism that is unmatched in their industry. Customer safety is their priority; that is why when clients visit any location, they are greeted with a staff that works to maintain the highest level of training and excellence.
Chroma Tattoo
Chroma Tattoo, owned by Jaime Howard, is Metro Detroit's Most Trusted Custom Tattoo & Piercing Shop. It takes pride in its custom tattoo art from talented, professional artists. Chroma Tattoo's clean and safe environment has ensured its five-star rating from clients who keep coming back—whether they are interested in tattoos, piercings or laser tattoo removal.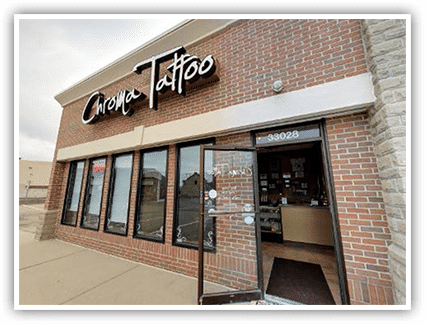 To learn how our InkBook software can grow not just female-owned businesses, but all tattoo businesses, visit our product page here.