Drive Loyalty with
Email Marketing for Tattoo Shops
DaySmart Body Art helps you get the word out to bring clients in the door.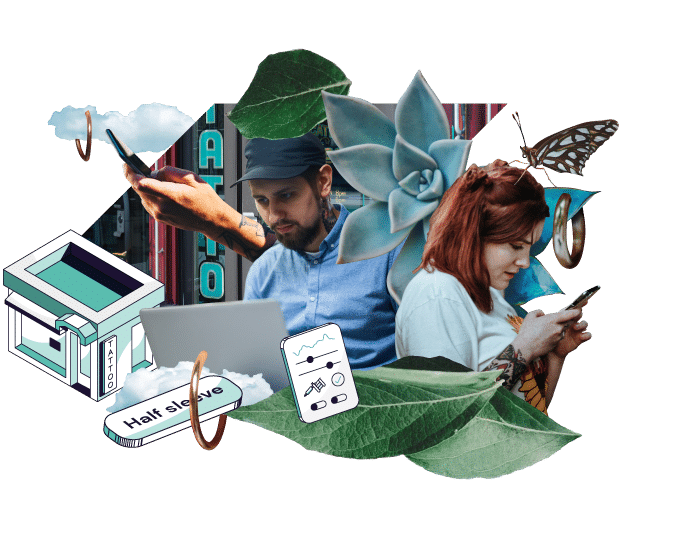 Make Your Mark
DaySmart Body Art comes with an array of professional resources that allow you to quickly and easily promote your business. Increase your revenue with automated client-facing email templates for birthdays, 'thanks for visiting', and 'we miss you' campaigns that are ready to go in just a few clicks.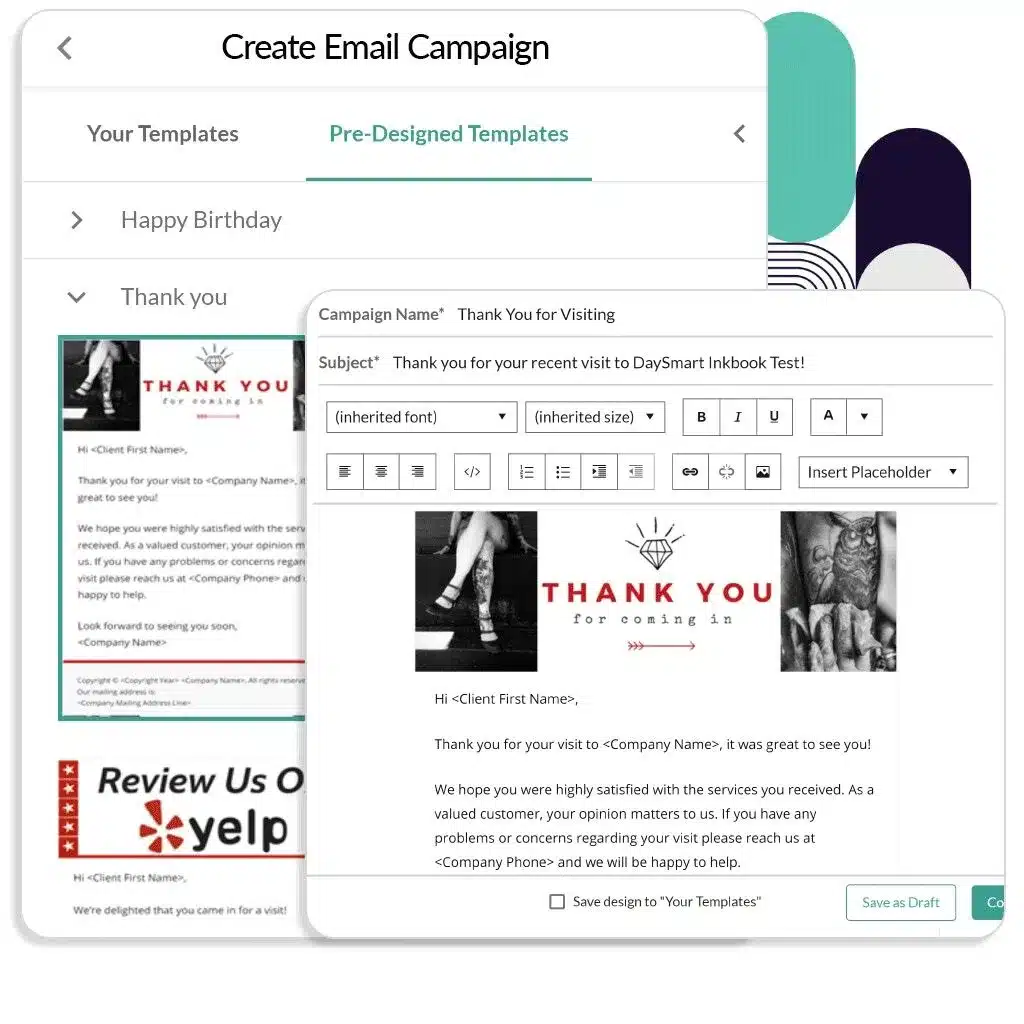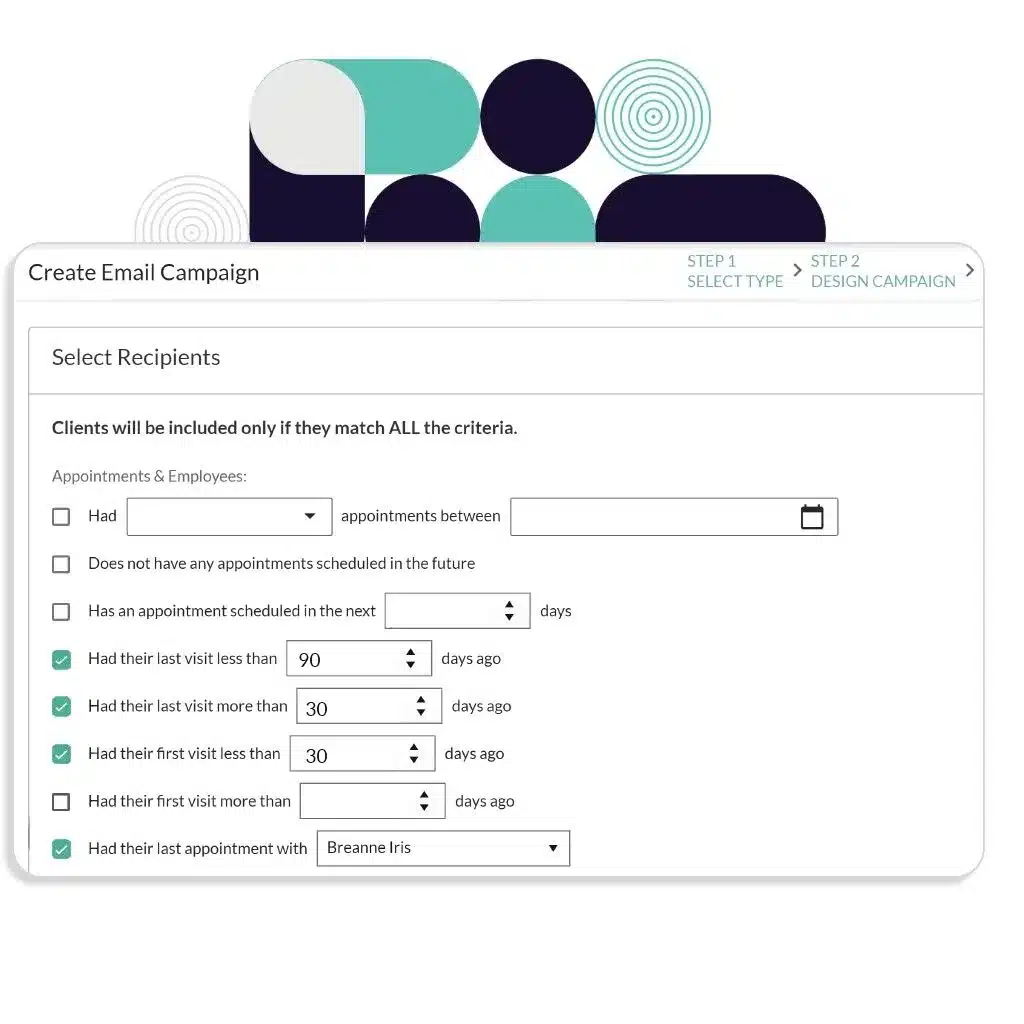 Set It and Forget It

with Automated Scheduling

Want to run a marketing campaign for one week? How about for the whole year? No problem. With DaySmart Body Art, you can schedule marketing campaigns to run whenever you want, for as long as you want. Give your growth strategy the boost it needs without taking valuable time away from the other demands of running your own business.
Just Hit Replay with
Automatic Recurring Marketing
Why settle for one great marketing campaign when you can run the same campaign again and again and again? With DaySmart Body Art's automated recurring marketing feature, you don't have to worry. Choose a campaign, set the schedule to recur, and let DaySmart Body Art take it from there.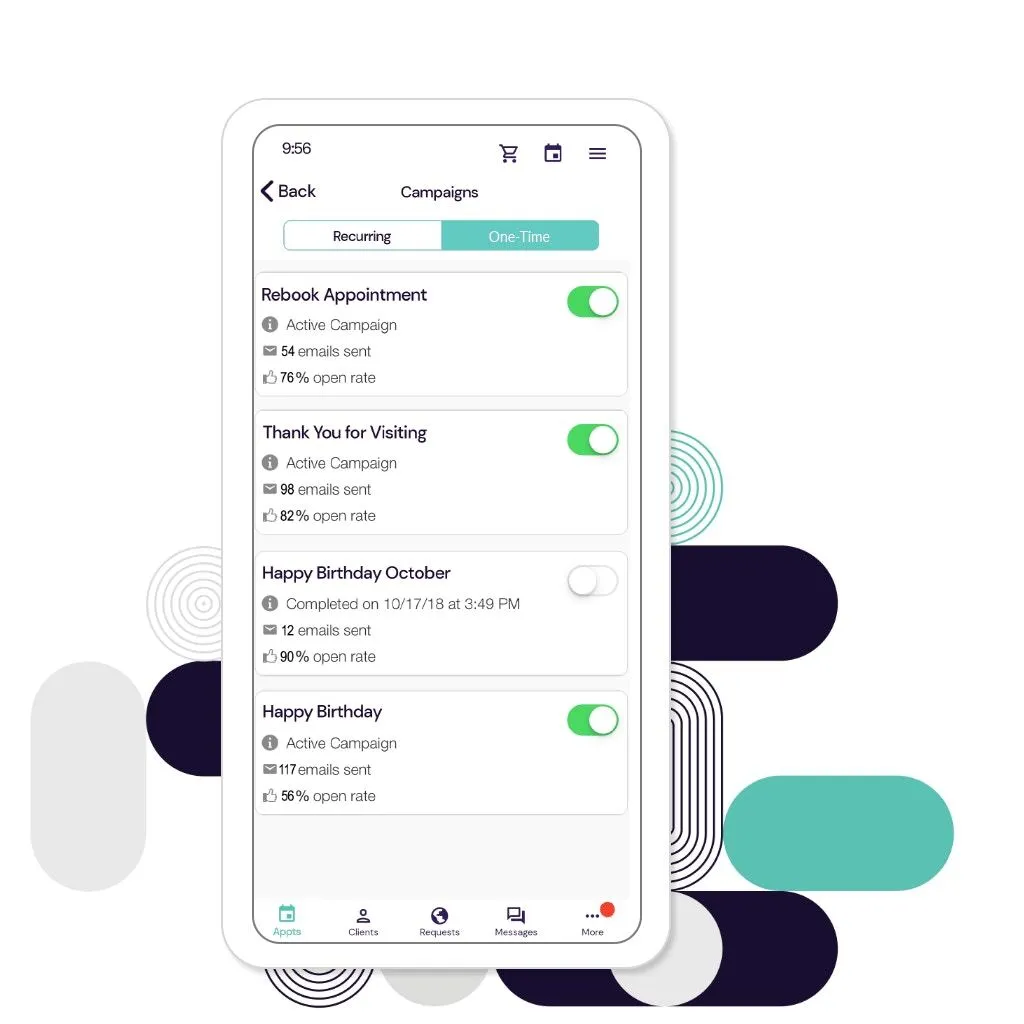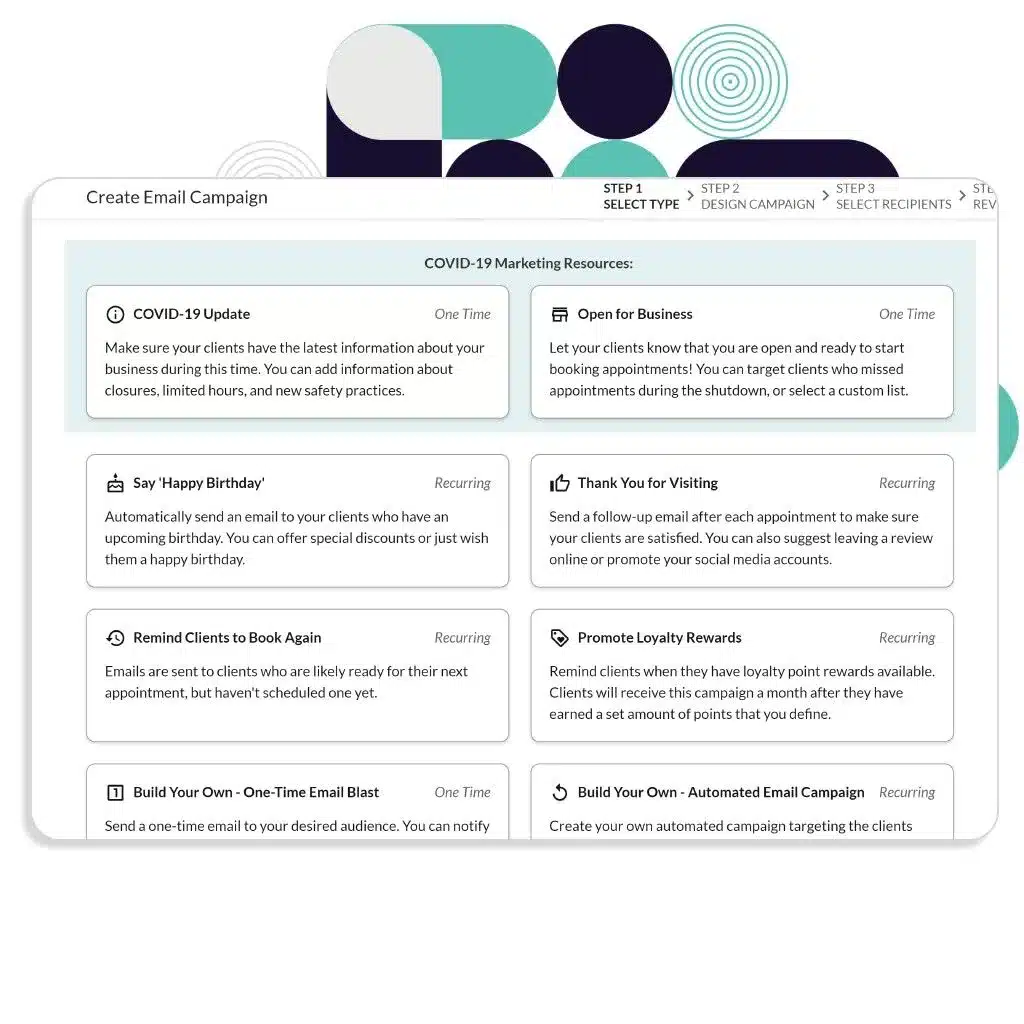 Market More Effectively

with Market Optimization

DaySmart Body Art provides you with the data you need to run outstanding campaigns.
See your active, recurring, and one-time campaign activity in easy-to-read reports.
Use and apply the data DaySmart Body Art collects on your business.
Optimize your marketing efforts.
Maximize your potential.
Want to
learn more?
Start your free 14-day trial today and see how
DaySmart Body Art can work for you.
No credit card required!