Tattoo Release Form App That
Saves Everyone Time
Our customizable drag-and-drop online form builder will save your business and clients precious time, limit close contact, and streamline data collection.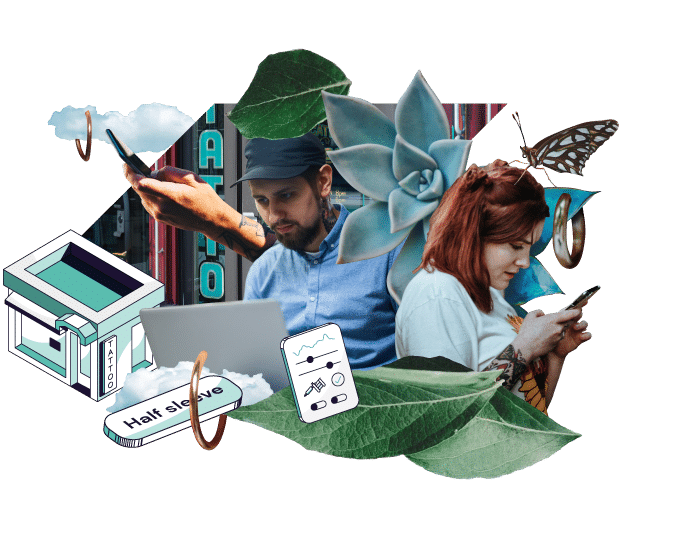 Keep safe and limit close contact by sending COVID-19 screenings prior to face-to-face visits
Ensure applicable services are compliant and clients understand the rules involved with the consent form app.
Streamline data collection by gathering valuable client information and keeping client records up to date.
Form Builder
Easy To Use
Drag and Drop Builder
Create new forms within minutes with DaySmart Body Art's easy-to-use form builder with customizable color themes to suit your brand.
Choose from a variety of custom fields including:
multiple- and single choice
dropdowns
sliders and scales
date and/or time
short and/or long answer
signature capture
and make answers required or optional
Drag-and-drop capability lets you easily organize your new form with relevant headers, paragraphs, and separators. DaySmart Body Art's responsive tattoo waiver form app for mobile and desktop ensures your documents are formatted correctly. Use Forms Preview mode to check for errors before hitting SEND.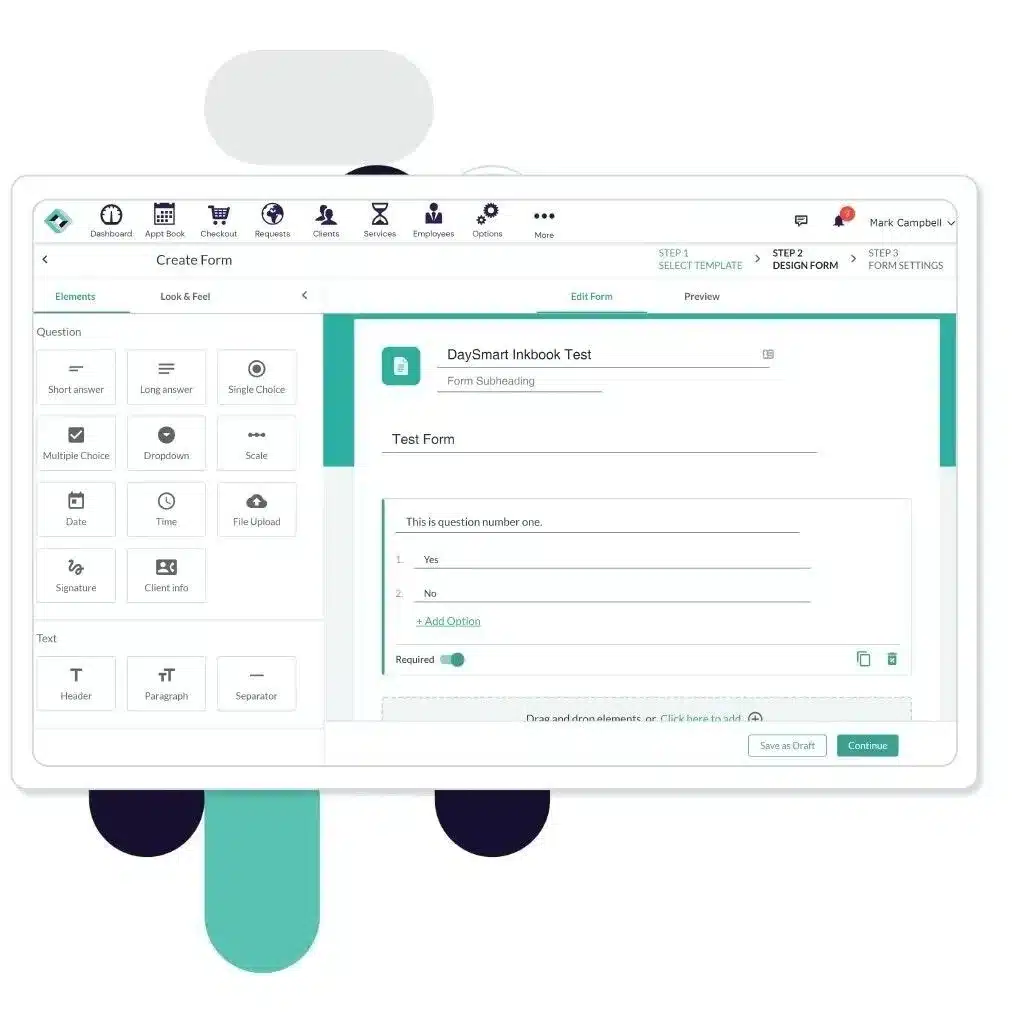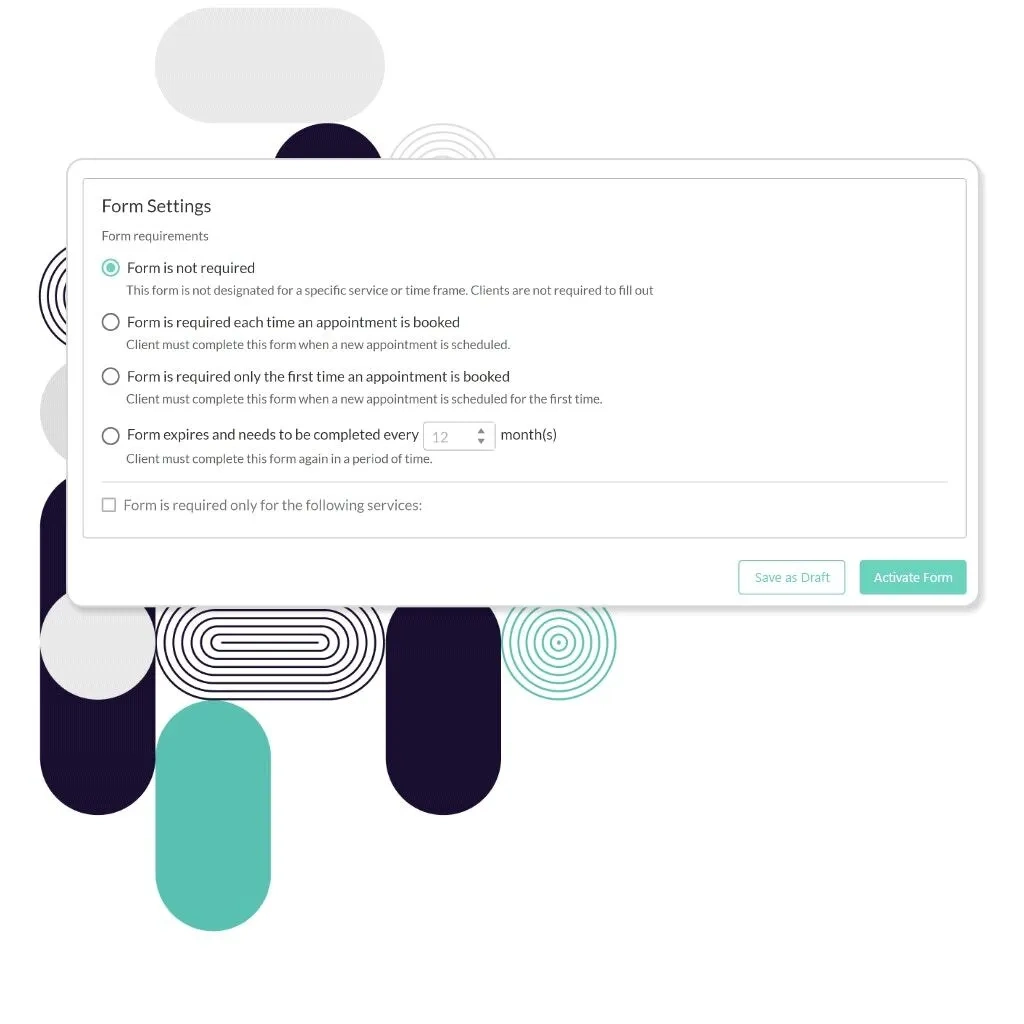 Form Integration
Effortless Integration

With Clients & Services

Form built and ready to send? Set up form requirements and integrate them with your client records and services.

For each form created, you can select from the following options:
Form is not required.
Form is required each time an appointment is booked.
Form is required only the first time an appointment is booked.
DaySmart Body Art allows you to designate which services require forms completion before services can be rendered.
Easy Overview
Stay Compliant

– Never Miss a Form

DaySmart Body Art organizes and securely stores your forms under one tab, accessible from within the software. From the Forms tab, you can see a roster of all of your online forms and their status, number of responses received, and the date created.

When new appointments are added that require a release form(s), DaySmart Body Art will show an alert status on that appointment until the required form(s) have been returned completed.

At appointment time, you'll know at a glance if your next customer is in compliance or not.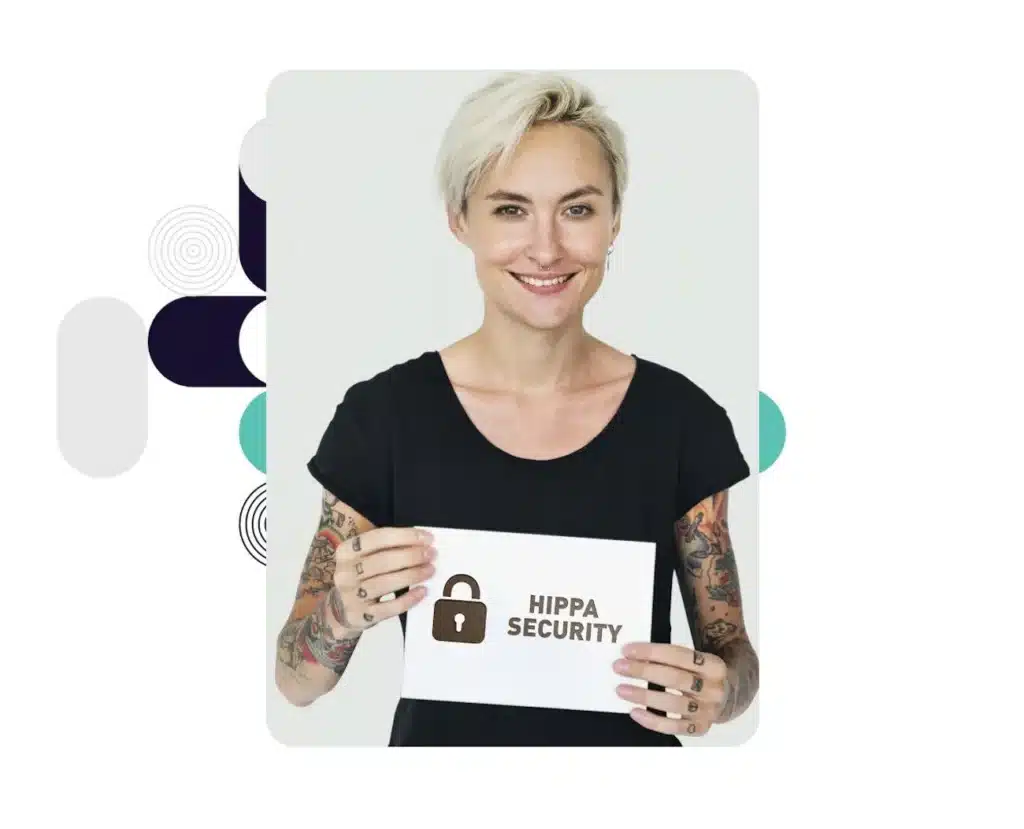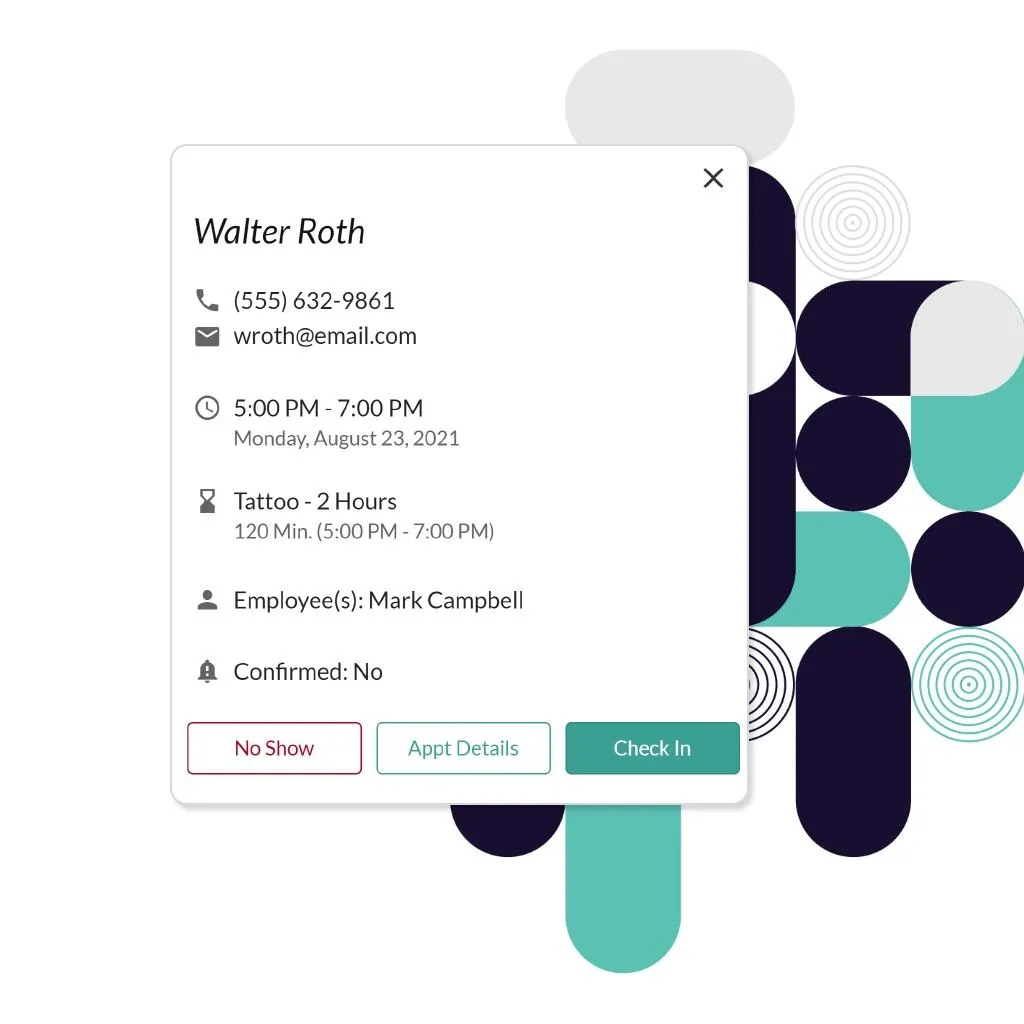 Quick & Easy Sending
Send Forms Via Text or Email
DaySmart Body Art lets you send required online forms to clients quickly and easily right from your appointment book by email, text, or both – the choice is yours! Under each client record, you'll be able to see which forms have been completed and which (if any) are outstanding. Save time on arrival and ensure your business is compliant.
Want to
learn more?
Start your free 14-day trial today and see how
DaySmart Body Art can work for you.
No credit card required!