Email Marketing with DaySmart Spa
Get The Word Out and Grow Your Business !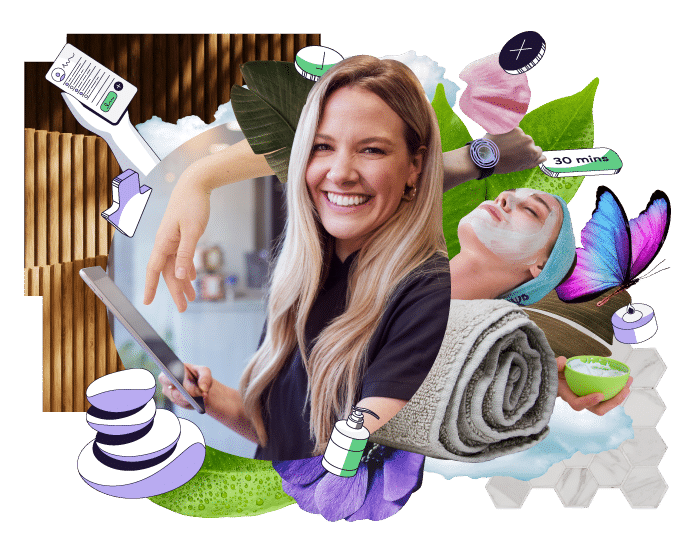 Get the Word Out

About Your Spa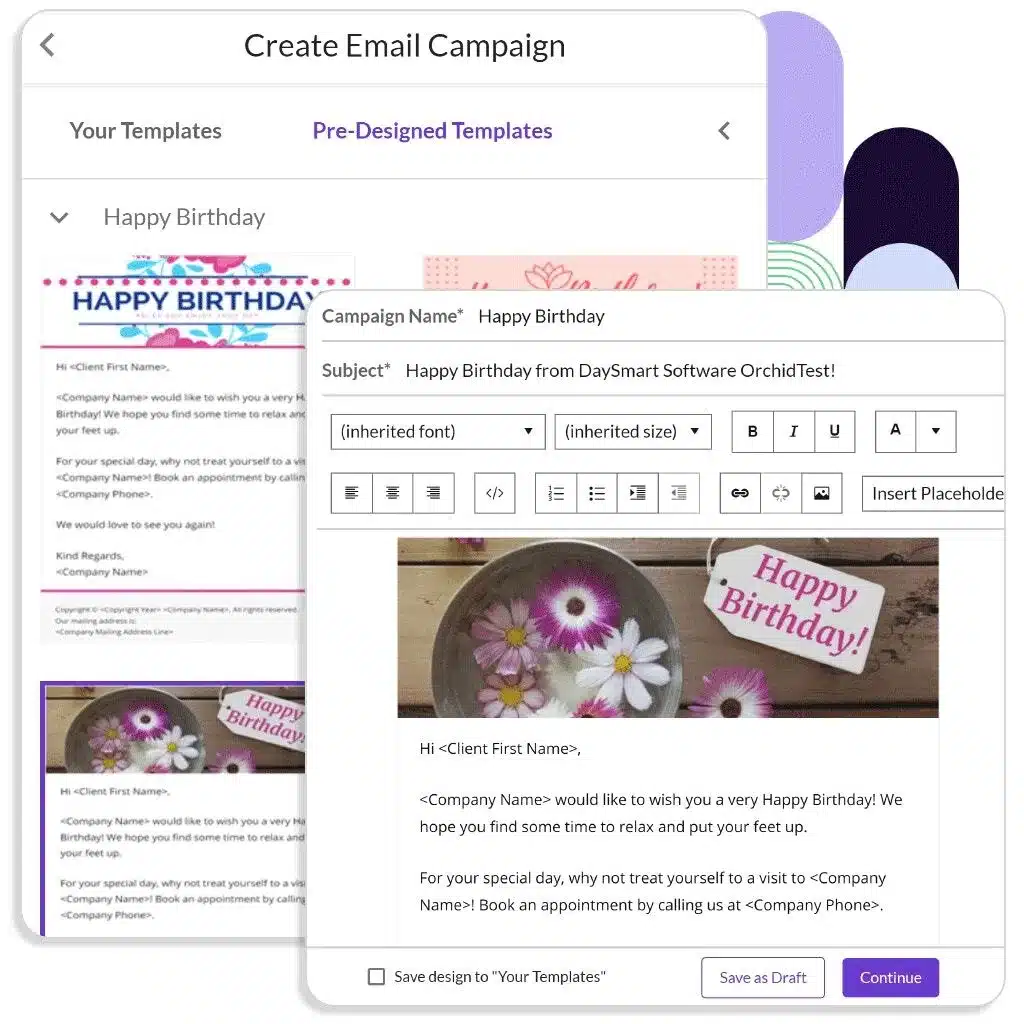 Templates
Make Your Mark
DaySmart Spa comes complete with an entire library of professionally made email templates so you can quickly and easily promote your business, and increase your revenue! Automatically set up 'Happy Birthday', 'Thank You For Visiting', and 'We Miss You' campaigns that are ready to deploy with a few simple clicks.
You don't have to be a marketing guru—DaySmart Spa provides the tools you need to turn your marketing ideas into reality!
Set It and Forget It
Want to execute a marketing campaign for the week? How about the year? No problem.
With DaySmart Spa, you can schedule your marketing campaigns to run whenever you want for as long as you want. Make automation part of your growth strategy and free yourself up to pursue bigger and better things for your spa business!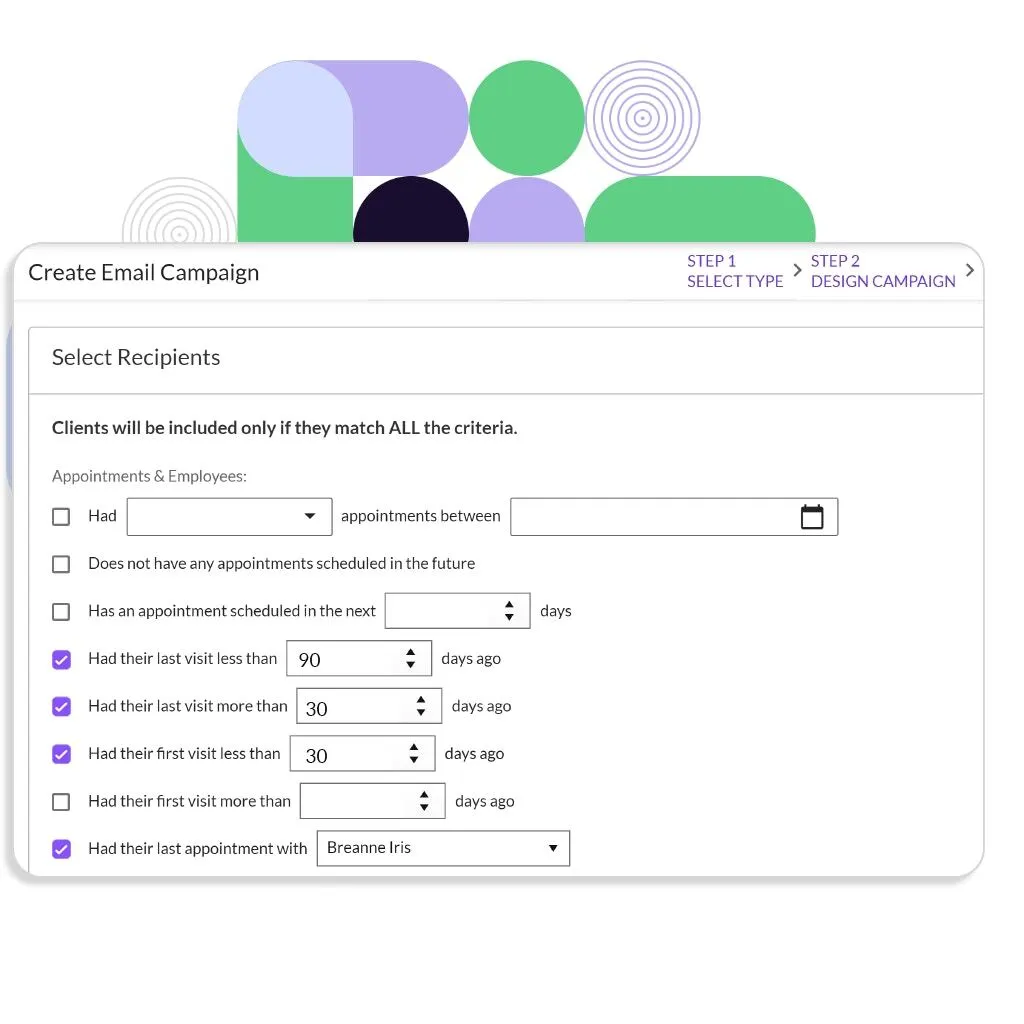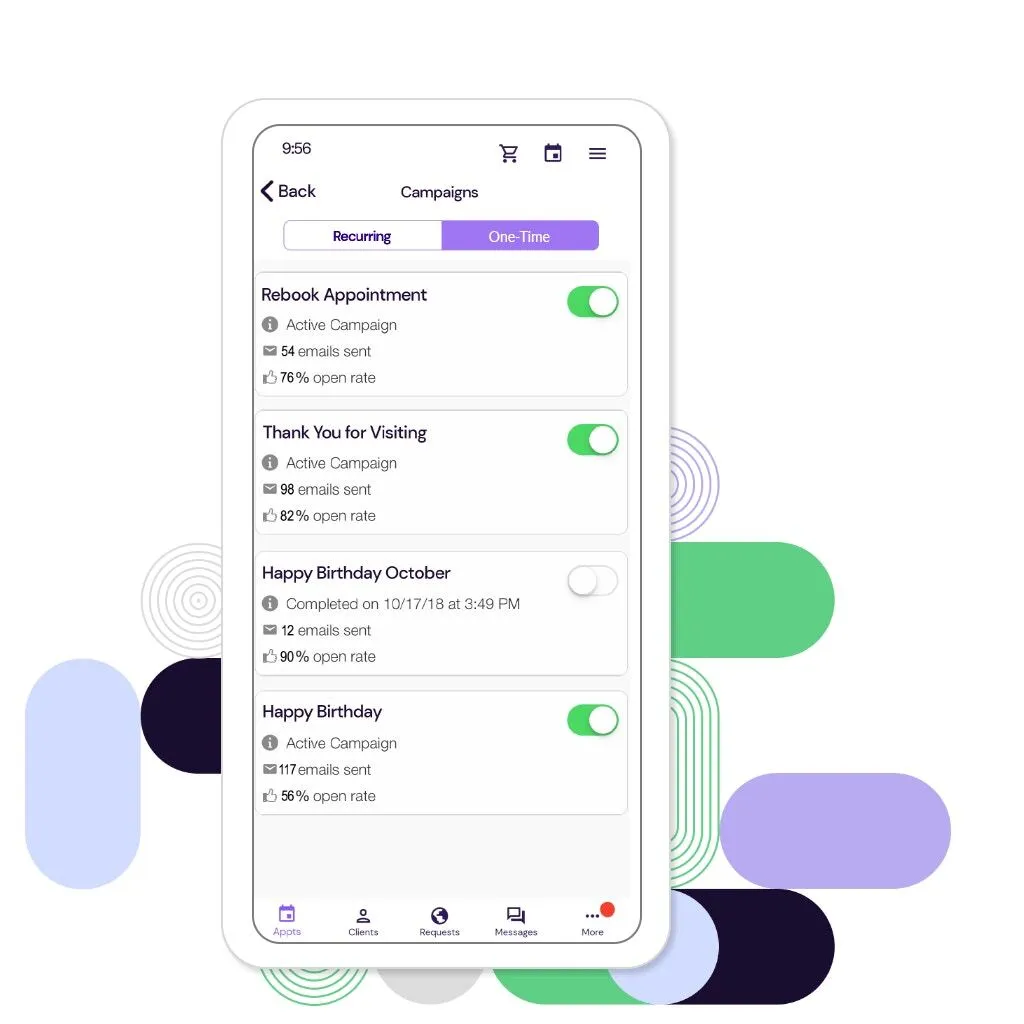 Hit Replay On
Recurring Marketing Campaigns
Why settle for one great marketing campaign when you can run it again and again? With DaySmart Spa's automated recurring marketing feature, you don't have to. Choose a campaign, set its schedule, and DaySmart Spa will take it from there.
Market More Effectively

Through Optimization.

DaySmart Spa gets you beyond sending a few marketing emails to really optimizing your marketing efforts to produce maximum positive growth. DaySmart Spa gives you the data you need to understand your clients and engage with them effectively. From your DaySmart Spa Marketing Dashboard, you'll see:
All your active, recurring and one-time campaigns
Open rate visibility
The number of emails sent and more!
DaySmart Spa provides you with the data you need to run outstanding and memorable marketing campaigns.