Scheduling Made Easy

with DaySmart Spa

DaySmart Spa gives you the simplicity of a digital appointment book with the business management tools you need to run a successful spa.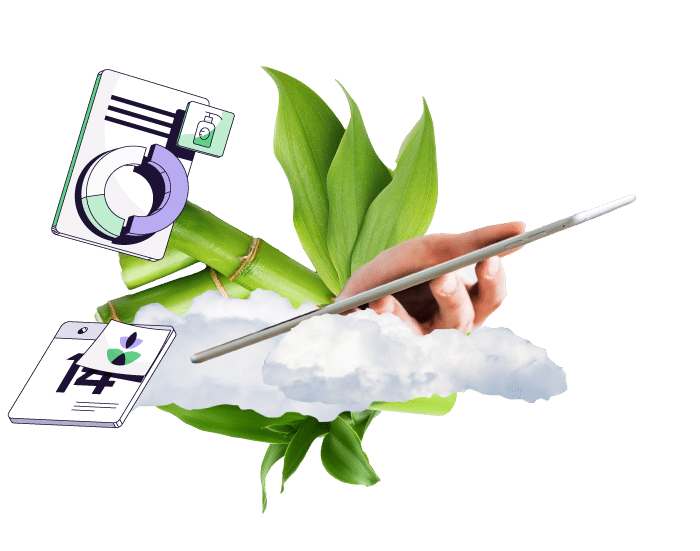 Your
Digital Spa Appointment Book
Say goodbye to pen and paper and hello DaySmart Spa and your new digital appointment book! Makes scheduling simple and go paperless while booking more appointments more efficiently than ever before.
To save even more time and expense, combine it with the other features of our spa management software, including client management, marketing features, point- of-sale capabilities, and more. Unleash the power of technology to make the business side easy — and focus your talents on what you do best.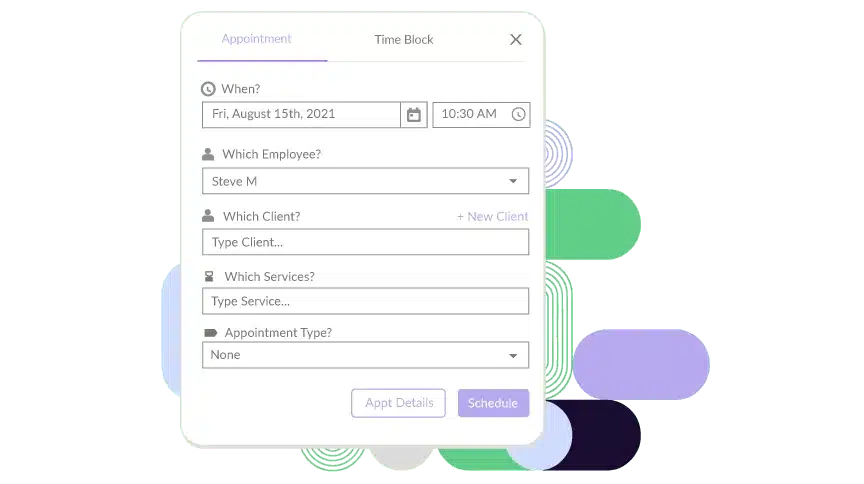 Book More

Appointments

Don't worry if clients call or text for an appointment. Simply open DaySmart Spa and add them to your schedule with a few simple clicks. Online bookings automatically populate so you'll never have to worry about double booking or creating a scheduling conflict.
No More No-Shows
Say goodbye to no-shows with DaySmart Spa. Automatically send reminders via text or email to clients with upcoming appointments. When customer confirms via reply text or email, your appointment book is automatically updated.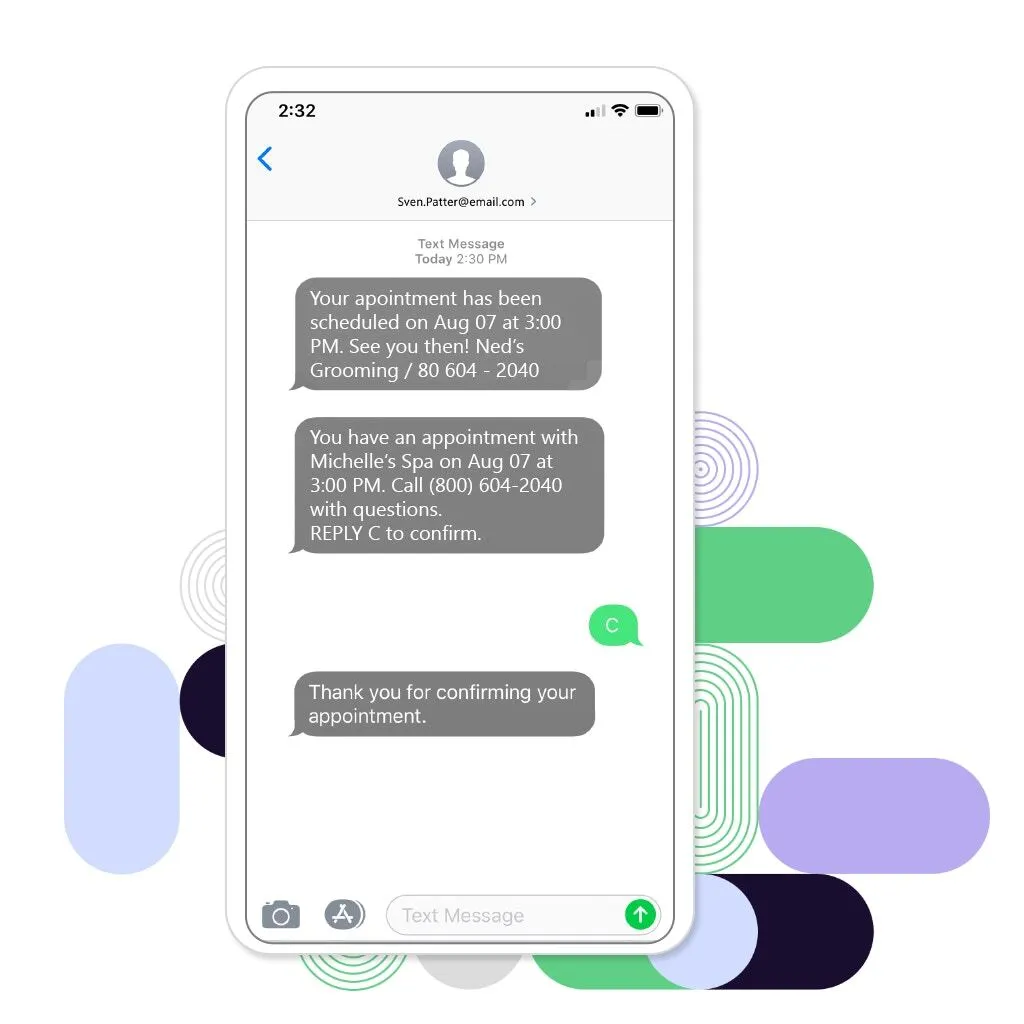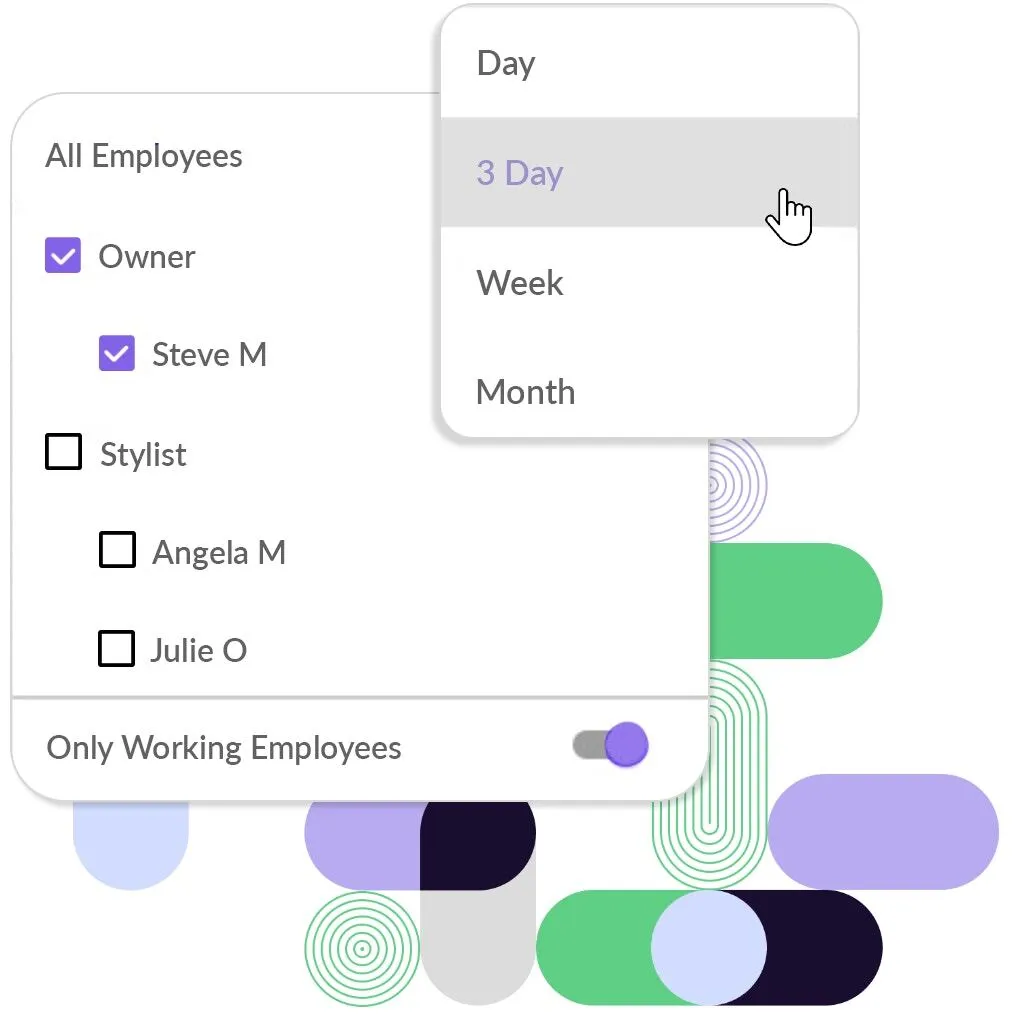 Make it your own
With DaySmart Spa's color-coded appointment book, you have plenty of options to customize your appointment book. Create a system that works for you and your business. Drag-and-drop capability makes scheduling a snap and you can easily filter by employee, day of week, and much more!
Keep Them Coming Back
Your regular clients form the backbone of your business, and they should never have to compete for a good appointment time. Take care of them with DaySmart Spa by easily scheduling recurring appointments that keep your regulars happy, and help keep revenue strong.