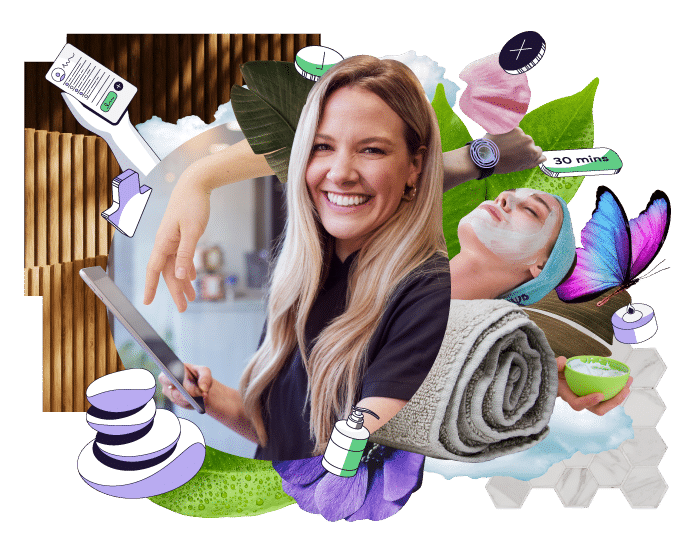 Beauty Spa Booking Software –

And So Much More!
People come to your spa to feel good, look incredible and have a relaxing, enjoyable experience.. Daysmart Spa beauty spa software empowers you with the business and client management tools you need to make that happen for every client, every day.
Hassle-Free Scheduling
Using DaySmart Spa software to run your beauty spa and manage your appointments helps you save time, increase revenue, and grow your beauty spa.
Make your day run smoothly. Color coding lets you see your appointments at a glance, making it easy to schedule new appointments and adjust to changes.
See your schedule on any device. Use our mobile apps to look at appointments on the go, allowing you to plan your day. You can even schedule clients using your mobile device – anytime, anywhere.
Automated reminders. Our beauty spa software enables you to send automated text/email reminders to your clients, helping you cut down on no-shows by up to 40%.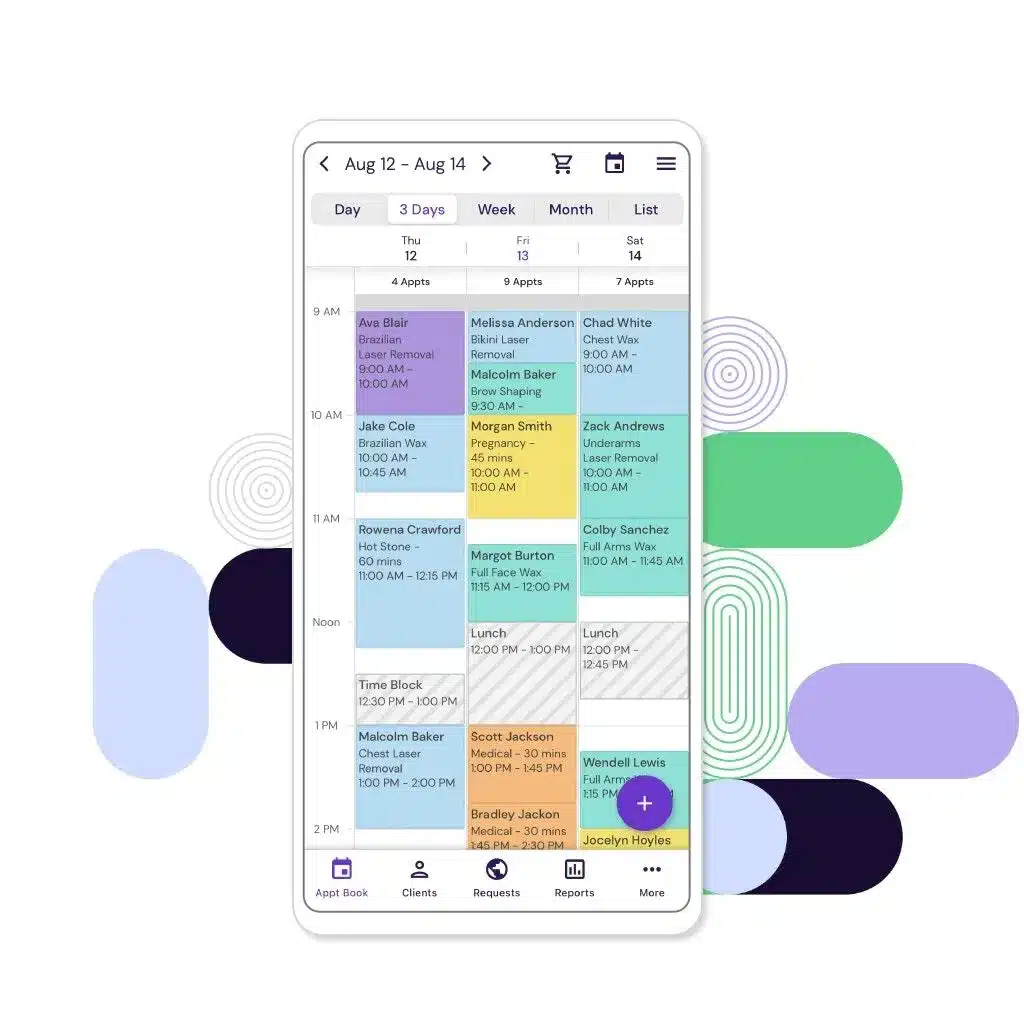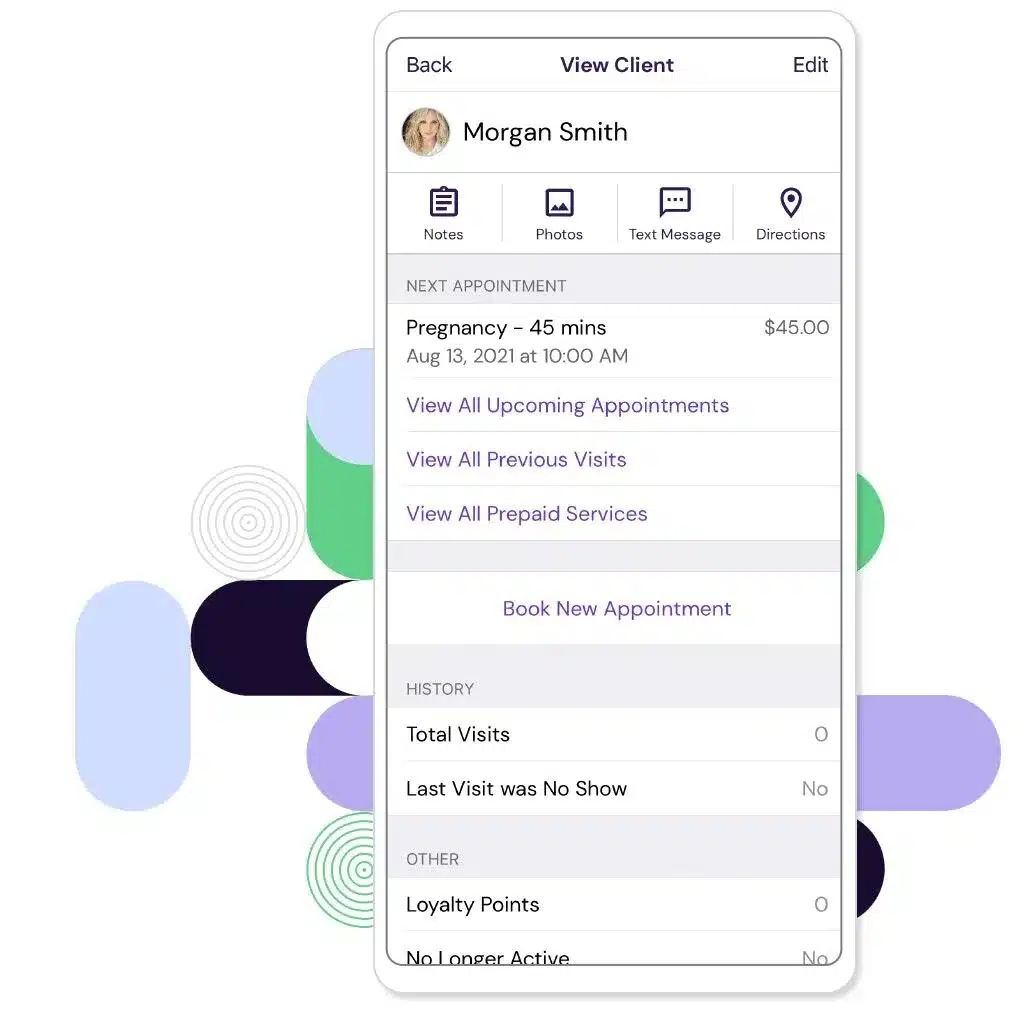 Expand Your Client Base
Share promotions with current customers, win over new customers, and turn those mediocre campaigns into outstanding once with our marketing savvy tools.
Email marketing templates. Discover a whole library of professionally made templates so you can quickly and easily promote your business, and increase your revenue with a few simple clicks.
Track your results. Discover which campaigns work to boost business at your spa and repeat those campaigns to keep customers coming back.
Client criteria. The marketing tools found in Daysmart Spa include dozens of criteria, helping you create profitable marketing campaigns targeting only the clients you want, when you want.
Complete Spa Management
As a busy business owner, you know it's essential to manage your finances and inventory well. With Daysmart Spa software for your beauty spa, you can manage your money like a pro.
Know where you stand. See your financial situation at a glance, from the cash register to the back office. Process credit card transactions and record them for straightforward, accurate bookkeeping.
Stock products clients want. Get alerts when you're low on your clients' favorite products, and use our robust reports to identify your top sellers.
Manage payroll, including bonuses and commissions. Process payroll at the touch of a button, and set up incentive programs to reward your best employees.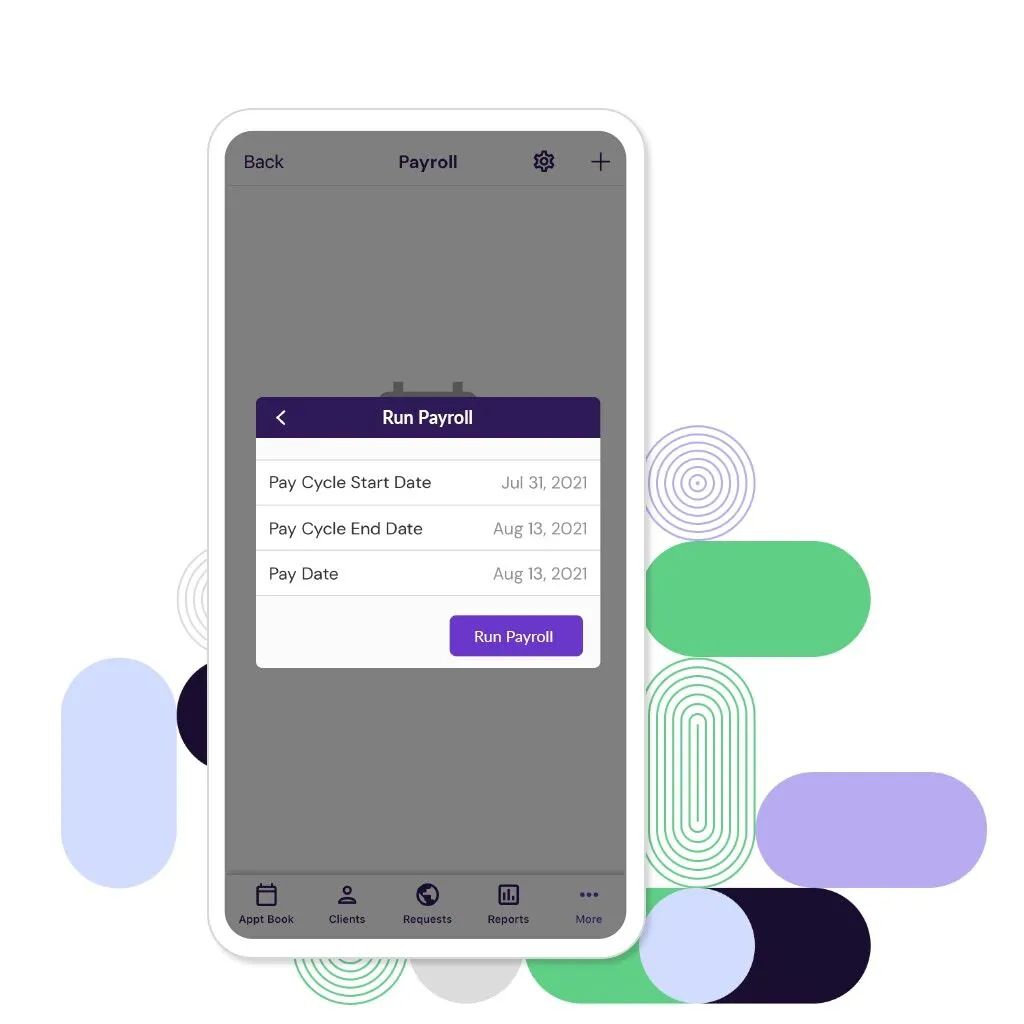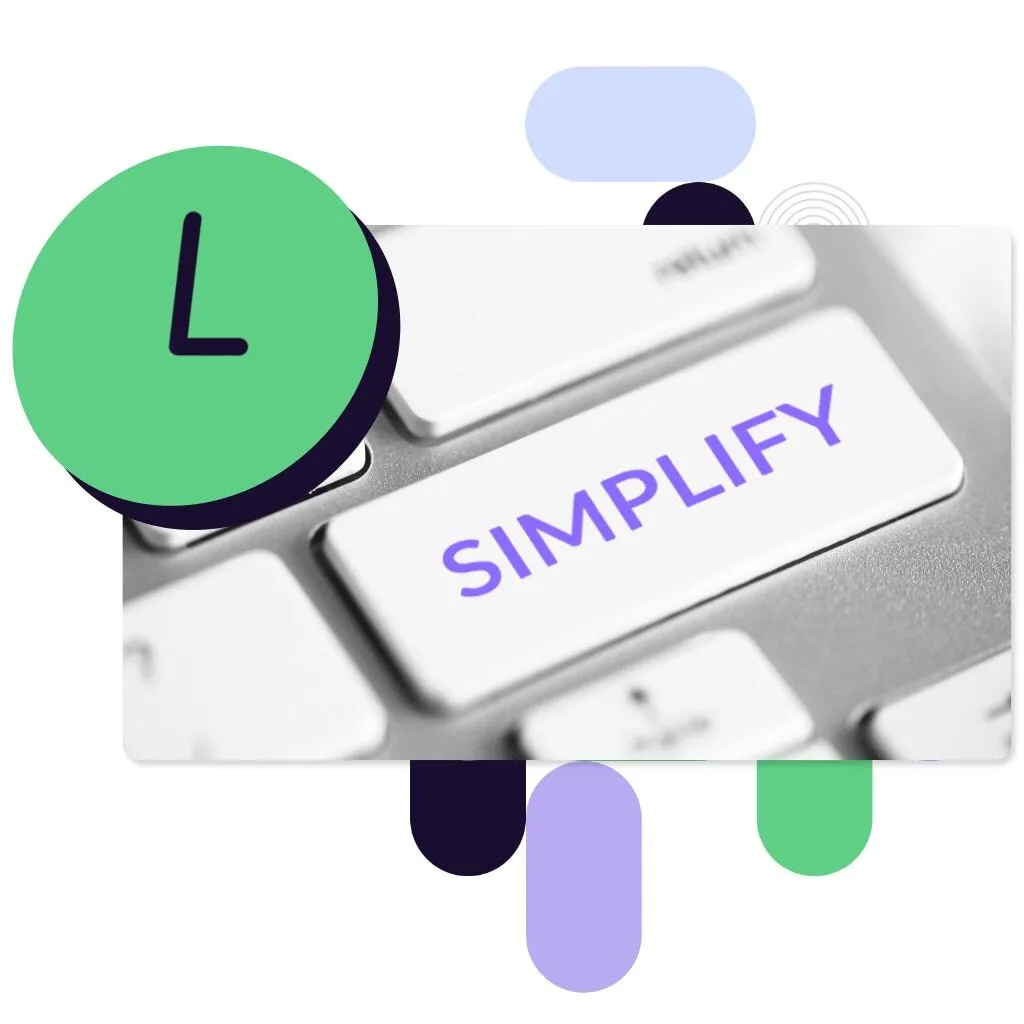 Increase Booking, Increase Business
With Daysmart Spa, you'll spend less time on the phone confirming appointments and you'll give your client's great options for booking appointments 24/7!
Launch your website with online booking. Choose from a wide range of website templates to easily create your very own website. Let your client's book 24/7 with online booking capabilities connecting your social channels.
Encourage repeat bookings. Offer a loyalty program, based on your preferred points or rewards system, that's tailor-made to fit your brand and marketing plan. Recurring clients means recurring revenue!
Packages/Memberships. Offer client memberships with exclusive discounts on services or retail products. Sell bulk packages for big events such as bachelorette parties to ensure your recurring revenue is thriving!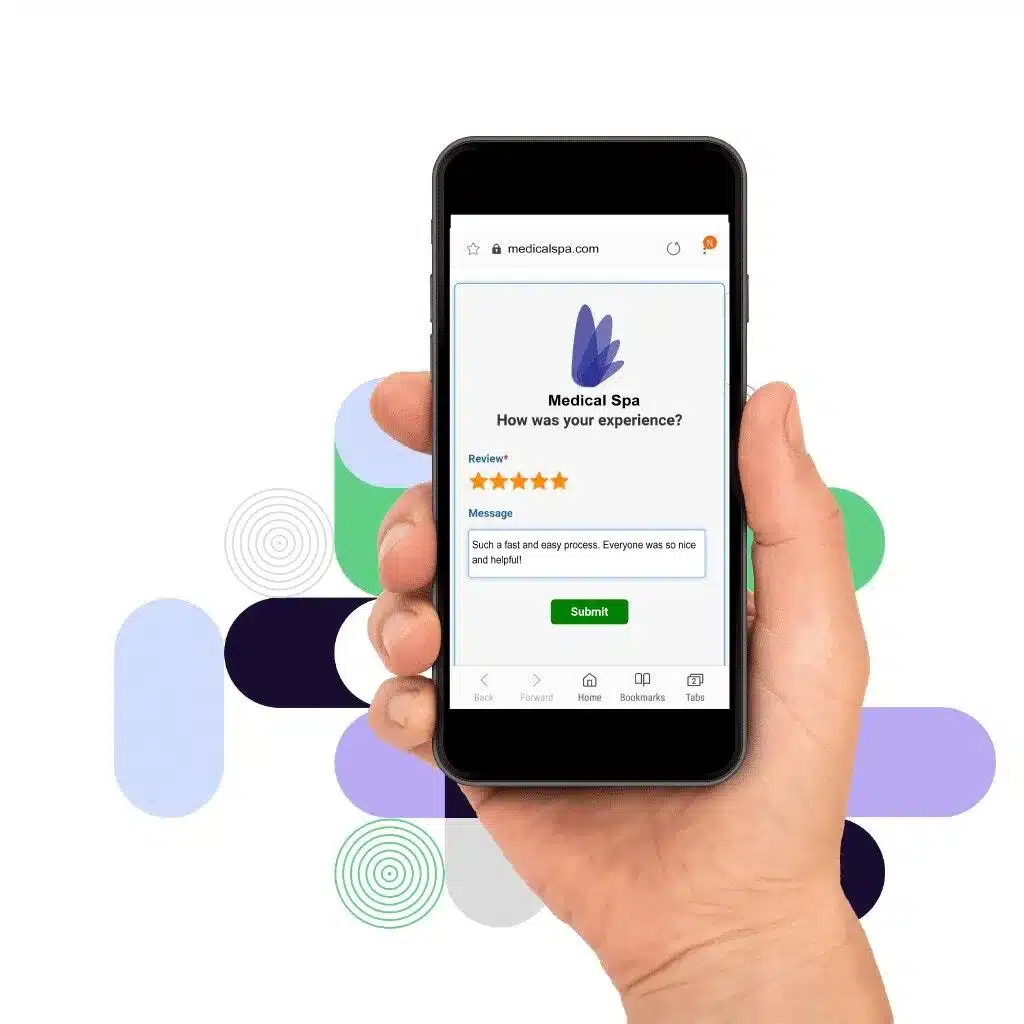 Add-Ons Galore
Like the sound of utilizing DaySmart Spa to streamline your beauty spa operations? You'll love our array of add-ons!
Reputation Management. Our powerful dashboard will help you manage customer satisfaction easily and our automated review tool will encourage the people who love you to tell the world.
Text Marketing. With engagement rates 8x higher than email, add Text Marketing to your campaign mix to help you: pull ahead of your competition, gain more appointments, and boost client engagement!
QuickBooks Connect. Easily connect your QuickBooks account to Daysmart Spa and sync your data in the background automatically. Save time, eliminate errors, and keep your accountant happy.
Credit Card Processing. Integrating payments encourages faster checkout and more margin. Our free mobile chip reader will allow you to check clients out from anywhere. Meet or beat rates mean your save on every swipe!