Create and Send
Custom Online Forms

Within Minutes

Our customizable drag-and-drop online form builder will save your
business and clients precious time during consultation, and streamline
valuable data collection!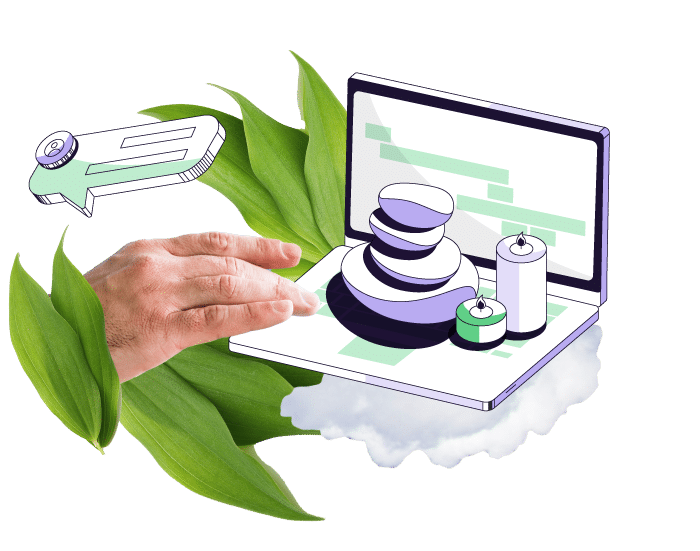 Form Builder
Easy To Use

Drag and Drop Builder
Create new forms within minutes with our easy-to-use form builder with customizable color themes to suit your brand. Choose from a variety of custom fields including multiple-choice, single choice, dropdown, scales, date/time, short/long answers, signature capture, and make them required or optional.
Drag and drop applicable fields into your template and organize your new form with relevant headers, paragraphs, and separators. Preview your forms in our responsive designer for mobile and desktop devices to ensure you have the correct fields and format!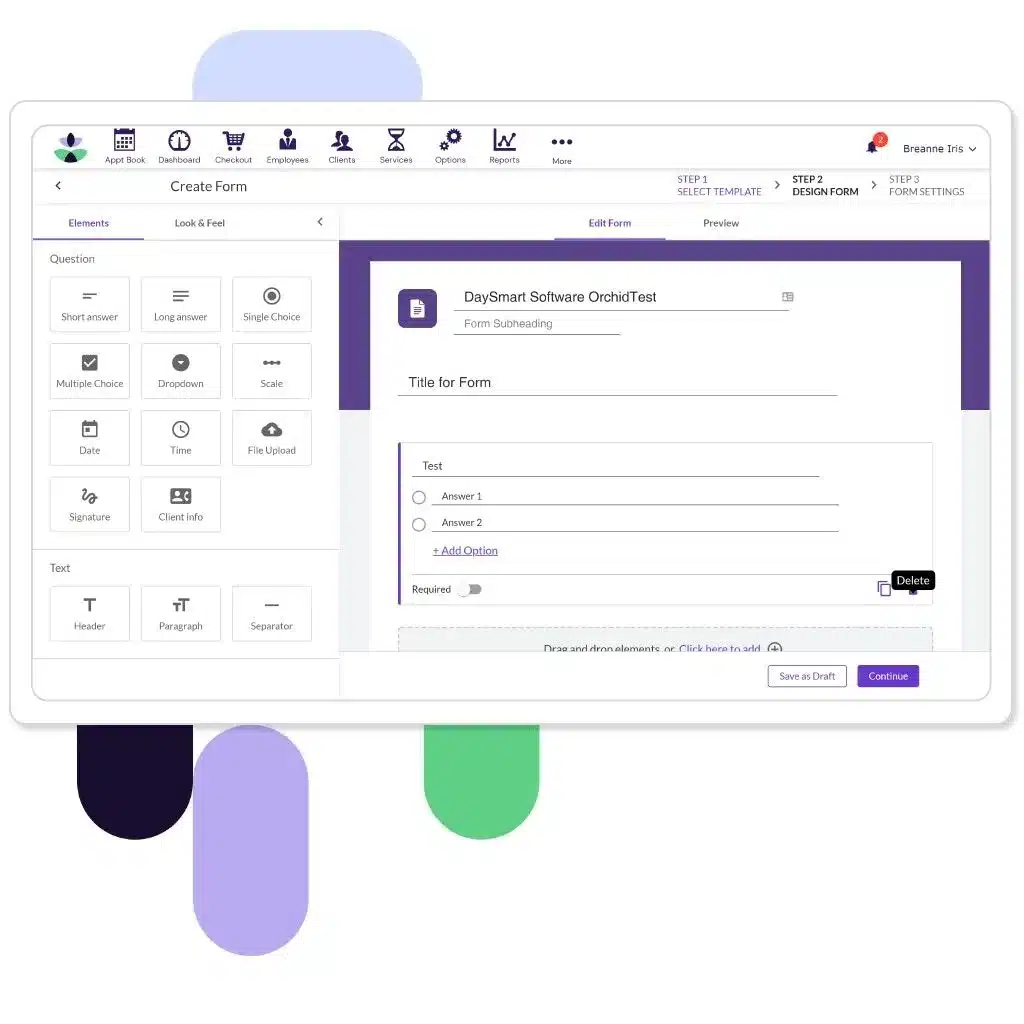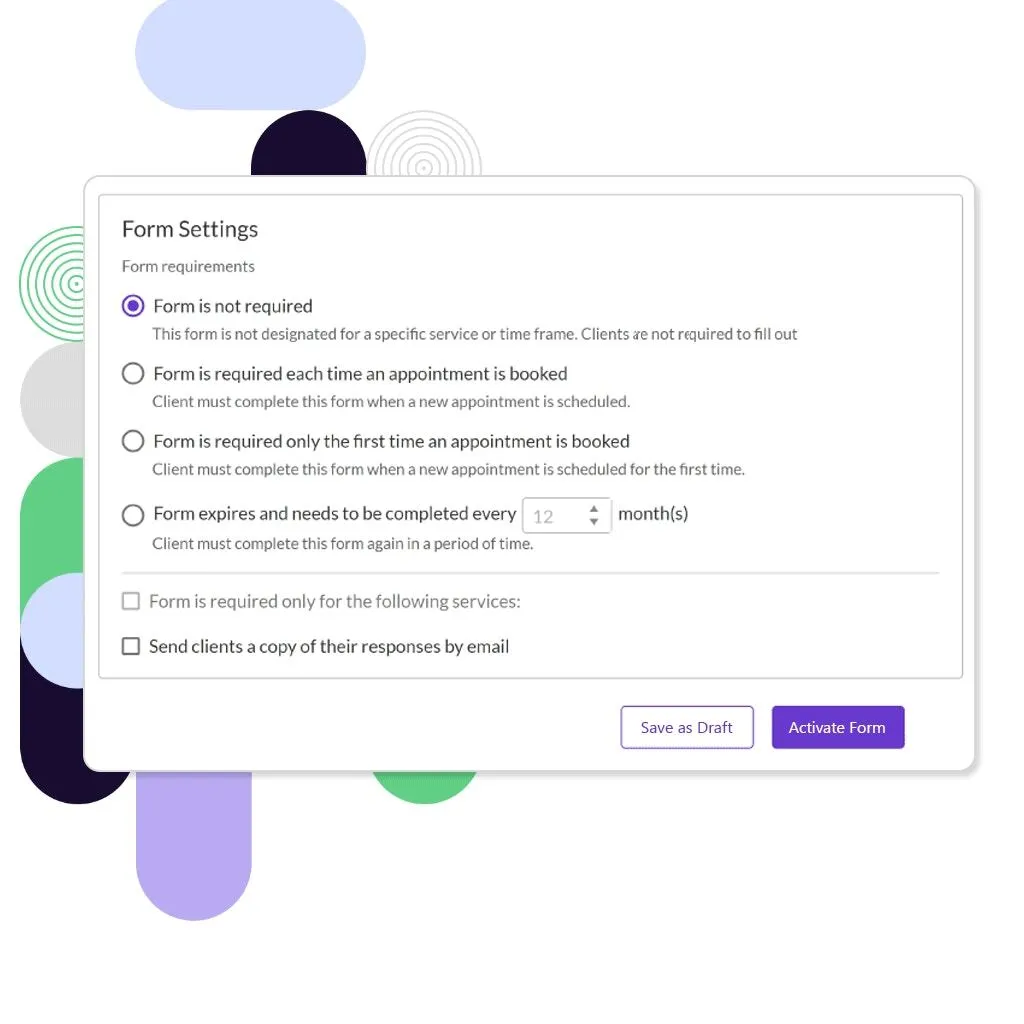 Form Integration
Effortless Integration


With Clients & Services

Form built and ready to send? Set up form requirements and integrate them with your client records and services. For each form created, you can select from the following options:
Form is not required
Form is required each time an appointment is booked
Form is required only the first time an appointment is booked
Form expires and needs to be completed every "X" month(s)
If selecting one of the 'form is required' options, you can then pick which services require the form or leave it unchecked for all.
Quick & Easy Sending
Send Forms

Via Text or Email
Easily send the required online form to the client from the appointment book by email, text, or both – and store them in the client's profile!
Create consent forms, client intake forms, pre-consultation forms, and liability waivers and attach them to designated services to send automatically.