How to Give Your Tattoo Studio a Fresh Start for the New Year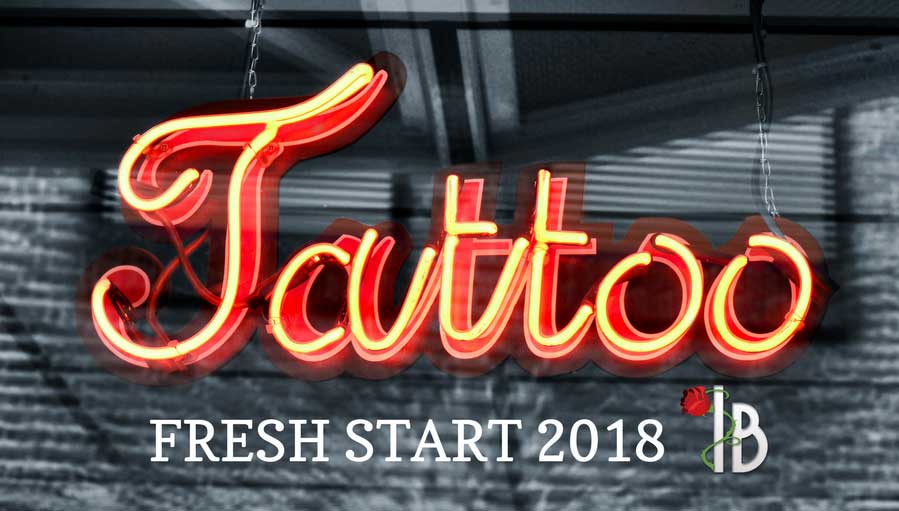 Are you wanting to bring your new year's resolutions to your tattoo studio this year? 2018 isn't only about what changes you want to make in your life. It's also a great chance to give your tattoo shop a fresh start.
The good news is that "fresh start" doesn't have to mean moving your tattoo studio to a new location, or completely renovating your decor. (Although, it certainly can!)
A new year isn't just about improving yourself, it's about improving your business as well. Read on to learn more about ways you can refresh and recharge your tattoo shop this New Year, so that you can start the year off right.
1. Declutter and Spring Clean Your Space
One of the best ways to give your studio a fresh start is to physically clean and declutter your shop's space. And, we're not just talking about the area that customers see.
It's time to finally declutter those closets, storage rooms, and employee areas that may need some fresh air. Deep clean these areas and donate any unnecessary or outdated objects to a local thrift store. Make sure all pathways are clear and free.
Wash the windows of your shop so that they can sparkle with the new year. Toss any clearance items that have been lingering since the start of the holidays. Dust your product shelves and even clean the walls. Treat your shop as if it is spring and give yourself the luxury of clean and open space.
2. Create New Signs
A fresh start will definitely impact your customers, so why not go all the way and freshen up your signage? You may want to renovate your main location sign or start by creating new signs to hang up around town.
Also, consider changing your logo. This is one of the best ways to rejuvenate your business. Either start with a fresh image or create a memorable tagline. You may even want to introduce a new color scheme!
Don't worry about losing customers with this sign change. As long as your tattoo studio title is still prominent in your signage, you should be good to go.
If you're anxious, you can also feel free to give your clients a heads-up by advertising your change on social media. Use language like, "New Look, Same Studio."
3. Send Out a New Year's Newsletter
You can give your tattoo studio a fresh start by changing up your marketing game. Send out a first of the year newsletter that takes a different approach to engage with your clients.
A newsletter is a great chance for you to address any renovations, logo changes, and more. But it also enables you to connect personally with your customers, which can bring in new clients through your doors.
A good example of a New Year's newsletter involves sharing your tattoo studio's resolutions for the new year with your client. Maybe you can resolve to support a charitable cause with proceeds, or to give your clients a 5-star experience every time.
Incorporate a video clip in your newsletter to make it more interactive, or even share a tattoo shop Spotify playlist with your subscribers.
4. Do a Website Detox
'Tis the season for detoxing, especially after the whirlwind of the holidays! Take your detox to the digital level by freshening up your website. Go through all of your web content and get rid of anything that's unnecessary, disorganized, or confusing. Archive old blog posts and update any news releases. Make sure all of your images and contact information are up to date.
If you haven't started a blog, now is a great time to get one rolling! You may even want to go all out and switch up hosting platforms, website themes, and more. Make sure that your website is easy to navigate, and that visitors can easily access booking pages.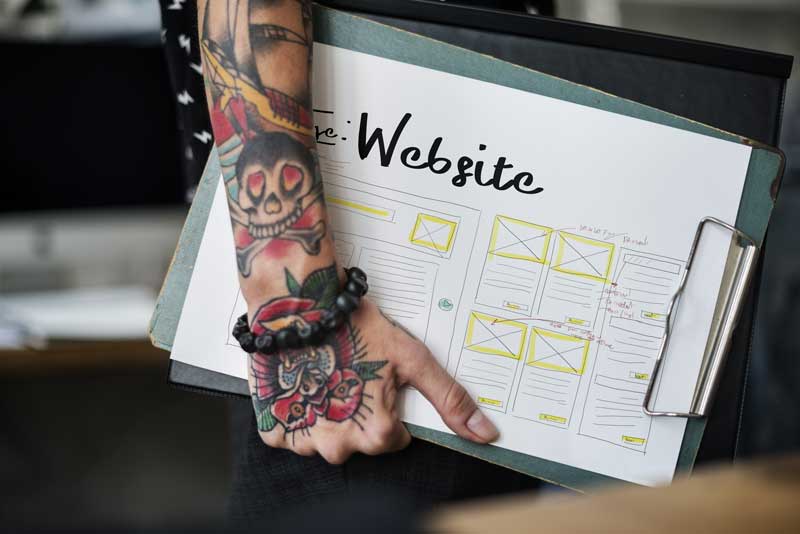 5. Perform Those Necessary Repairs
It can be easy to let those nagging repairs linger by the wayside, like that lightbulb in the entryway or the one electrical socket that doesn't work.
A great way to give your studio a fresh start is to take care of all of these lingering repairs. Bring in an electrician to ensure that all of your wirings is on point. Test all lights and make sure all technology is up and running.
When everything functions smoother, your clients will be happier and you'll have more peace of mind as a result!
6. Change the Mood
Another way to rejuvenate your studio for the new year is to work with the atmosphere a little bit. As a tattoo shop owner, you've probably already chosen a specific mood for your space. You've painted the walls a certain color and installed key lighting to establish your vibe.
Changing up this mood will not only give your studio a new look–it will also get an entirely new feel. Paint the walls a different color, light new candles, and install a different lighting system. Put up new art on the walls or bring in a fresh set of mirrors.
7. Implement New Software or Upgrades
Ring in the new year with some technology upgrades in your studio. If you've been in need of some new scheduling software or add-ons to your existing system, now is the time!
Implementing new software or upgrades transforms how you schedule clients and run your studio. New software will make your life easier in many ways, and impress your clients along the way.
How to Give Your Tattoo Studio a Fresh Start This New Year
We all need new starts this time of year. Why not bring those resolutions to your tattoo studio?
Say hello to 2018 by introducing a new look to your studio and doing some much-needed spring cleaning. Change up the mood in your studio by painting the walls a different color or hanging new art. Renovate your website and revamp your signage.
At the end of the day, you can get a fresh start by installing new tattoo software.
Let's see if InkBook Tattoo Software is right for you!