10 Valentine's Day Marketing Ideas for Spas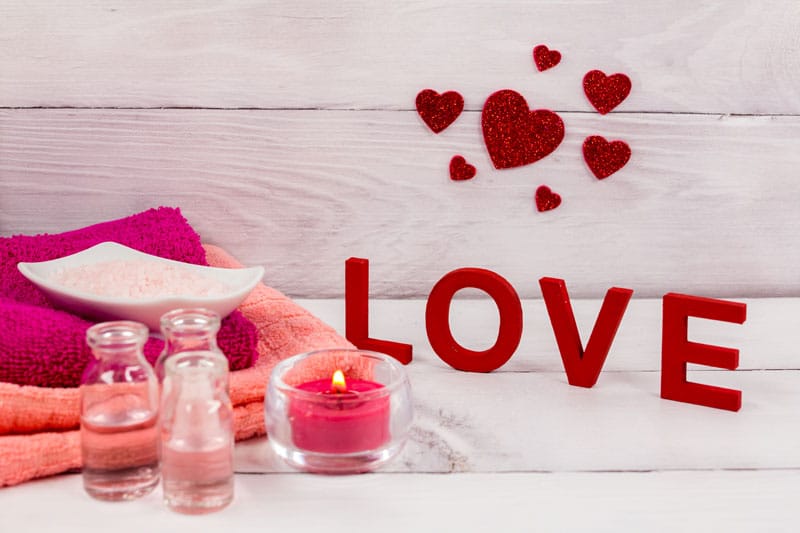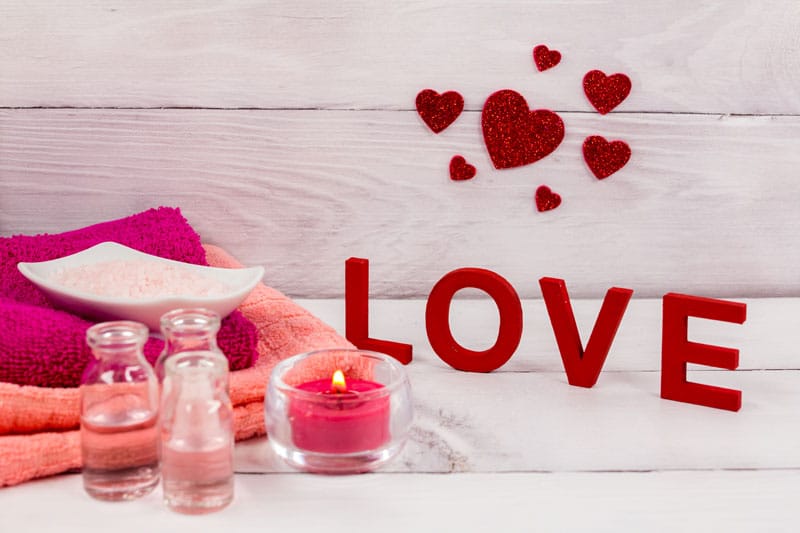 Valentine's Day is coming up, and love is in the air. With people scrambling to come up with romantic gifts and experiences to buy for their partners, it's a great time to get creative with spa promotions.
Creating campaigns for special occasions like this one is an important part of marketing for business owners. You don't have to wrack your brains for ideas, though. We've got some great ones for you. In this article, we'll give you some inspiration with our Valentine's Day marketing ideas.
Valentine's Day Marketing Ideas to Draw Customers in
These tips and tricks are sure to make your customers feel loved:
1. Partner up with Other Businesses
Package deals are always appealing. If you partner up with other local businesses, you can put some together. Approach local restaurants, florists, and other businesses to see if you can negotiate a deal that will suit both of your customers. It's a win-win situation! Customers will love killing two birds with one stone and getting a great deal in the process.
2. An Ultimate Pamper Session
Spa packages make great gifts, but you could go the extra mile by creating a special Valentine's pamper package.
On top of your spa's luxurious treatments, include extra little treats. These could be something edible, like chocolate-covered strawberries and a glass of champagne, or a classic bouquet of flowers. This will make their spa day extra special.
3. Massage Therapy Lessons
Getting a massage from a professional is great, but lots of people wish they could get the same treatment from their partner. With a couples massage lesson, they can.
Host massage lessons for couples, in which they can learn some techniques and practice on each other. Many people prefer to buy experiences instead of objects as gifts, and this will allow them to do just that. It gives them something different to do, and could even help improve their relationship!
4. Spa Gift Baskets
As well as selling treatments for Valentine's Day, you can also sell products. Not everyone has the time to come in for a spa session, and a package full of lotions, scrubs and soaps will allow people to pamper themselves at home.
Group your best products together and wrap them up in a beautiful gift basket. You could have a wide selection, with different options for different price ranges and tastes. Try creating a men's grooming set, a mani-pedi set, a hair treatment set, and more. They're sure to fly off the shelves!
5. Couples Treatment Deals
Candies, cards, and flowers are some of the most popular Valentine's Day gifts, and frankly, people are bored of them. Give your customers something different to try this year by offering a treatment promotion just for couples.
Whether it's massages and body scrubs, manicures and pedicures, or relaxing facials, couples will love having them done together. It gives them an excuse to pamper themselves while treating their partner at the same time.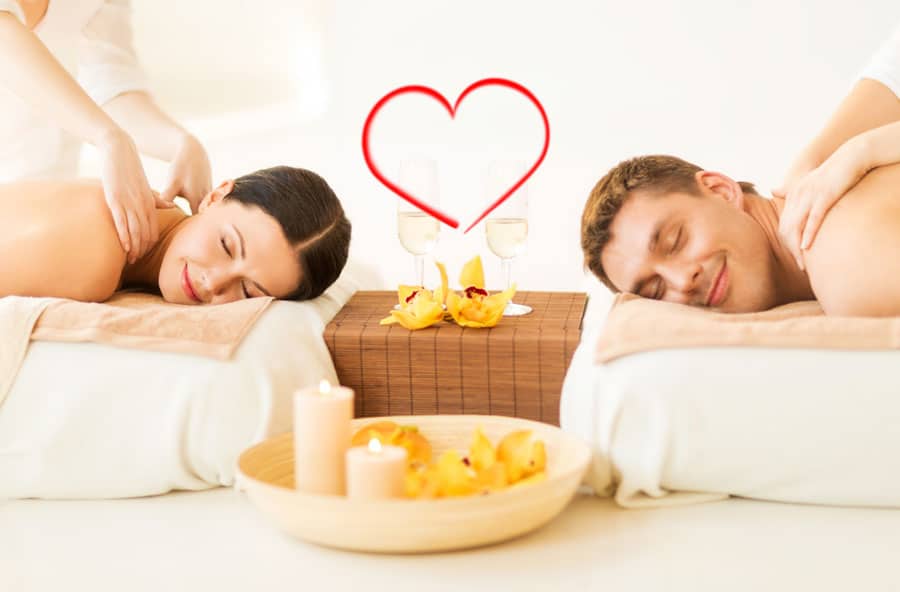 6. Point of Sale Displays
Once you've come up with the right Valentine's Day marketing ideas for your salon, you'll need to start advertising them. Decorate the salon with some stunning point of sale displays, posters, and flyers. As customers come in and out, their eyes will be drawn to them. Placing some outside will attract people passing by, too.
7. Social Media Campaigns
No matter how amazing your Valentine's Day marketing ideas are, they won't help your business unless people know about them. Set yourself apart from the competition and make your name known.
Use social media to get your promotions out there, creating campaigns to get people involved. Encourage people to like and share posts to win free treatments. You could even ask them to comment on a post with personal stories. Choose interesting subjects, such as first date fails or bad breakup stories, and offer a gift voucher to the best one. Content like this is bound to get people engaged and increase your number of followers.
The right social media campaign will put your business in the spotlight, continuing to provide a return for weeks and months to come. Even people who don't visit your spa straight away may book an appointment later down the line.
8. Host a Singles Night
Valentine's Day marketing ideas don't have to be geared towards couples. In fact, this is the perfect time to advertise your services to singles.
You don't have to go without just because you're single. Encourage your customers to treat themselves by hosting a singles night. Those who don't have romantic partners to celebrate with can bring their friends in for group pamper sessions.
In this day and age, people are staying single for longer. That leaves a gap in the market for Valentine's treats for singles. Take advantage of it!
9. Reward Points
Do you run a reward card scheme at your spa? If so, this is a great time to capitalize on it. Offer customers double points if they book during your Valentine's promotional period.
10. Extra Love for Your Customers
Valentine's Day marketing ideas don't have to be huge or expensive. Even small gestures will make customers feel valued, encouraging them to come back again. Try giving little gifts, such as single roses or chocolates, to customers who come in on Valentine's Day. It will give an added touch that will make them feel special.
Manage Your Appointments with Spa Software
Once you've implemented some of these Valentine's Day marketing ideas, you'll start to see bookings filling up. If you don't have the right scheduling system, it can be hard to keep on top of them all.
That's where spa software comes in. It schedules and color codes all of your appointments, making it simple for you to track them. On top of that, it will send reminders to your clients about their upcoming bookings, so you can reduce your no-shows and cancellations.
It will do all of the hard work for you, freeing up time for you to focus on running your business. These are just some of the reasons why you need spa software.