The Top 4 Waxing Trends All Waxing Studios Need to Know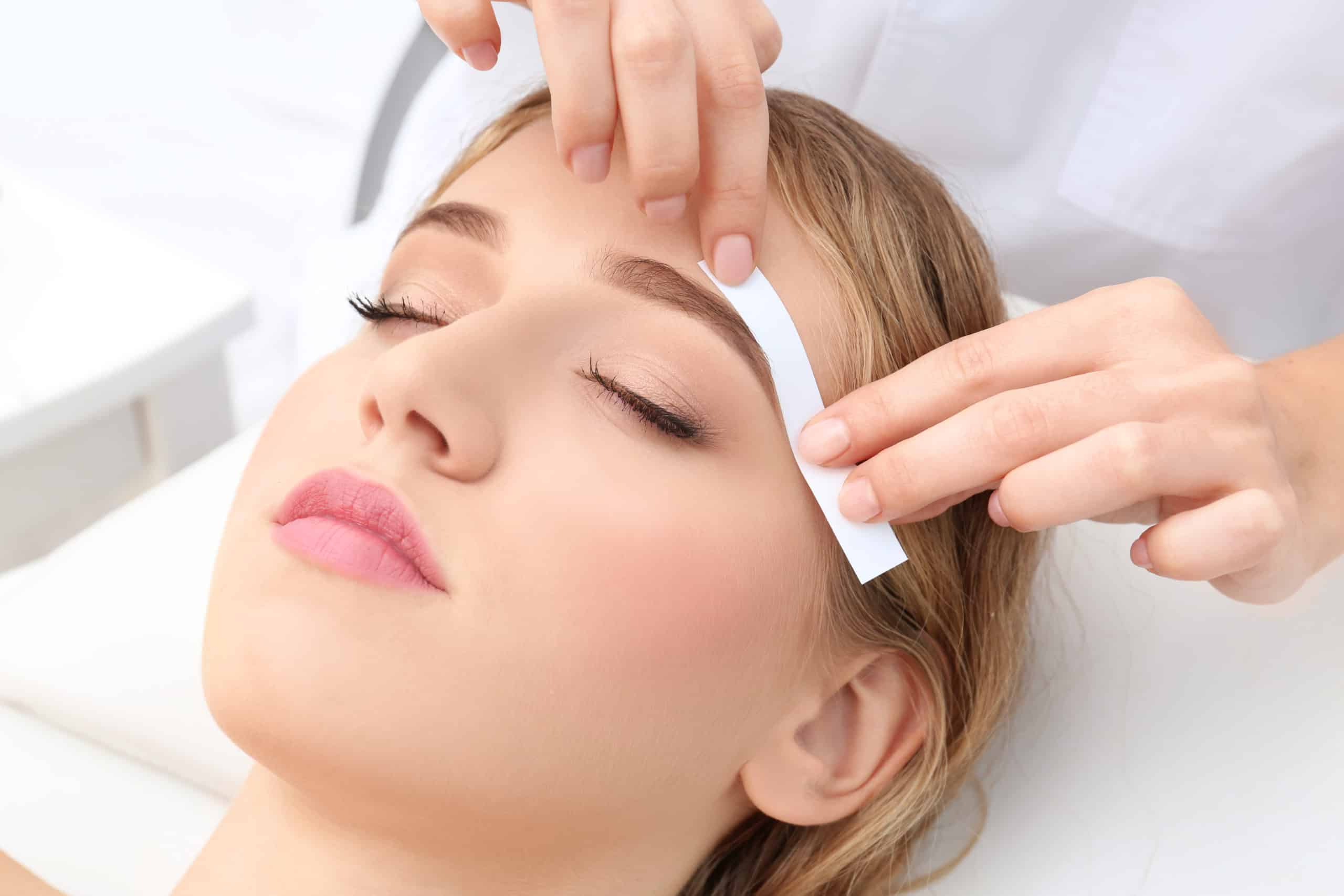 In 2019, the spa and beauty salon industry was worth a staggering $66.16 billion. And with around 77,000 beauty salons in the U.S. today, competition for that income is fierce. Waxing studios need to stay on top of what their customers want to survive in a competitive sector.
Though female waxing trends have waxed and waned over the years, the market has focused on intimate-area waxing for the past few decades. Now, we're seeing exciting new features like advances in wax technology, full-body waxing, and even an increase in male waxing.
Read on for an overview of the trends beauticians and waxing professionals need to know in 2021.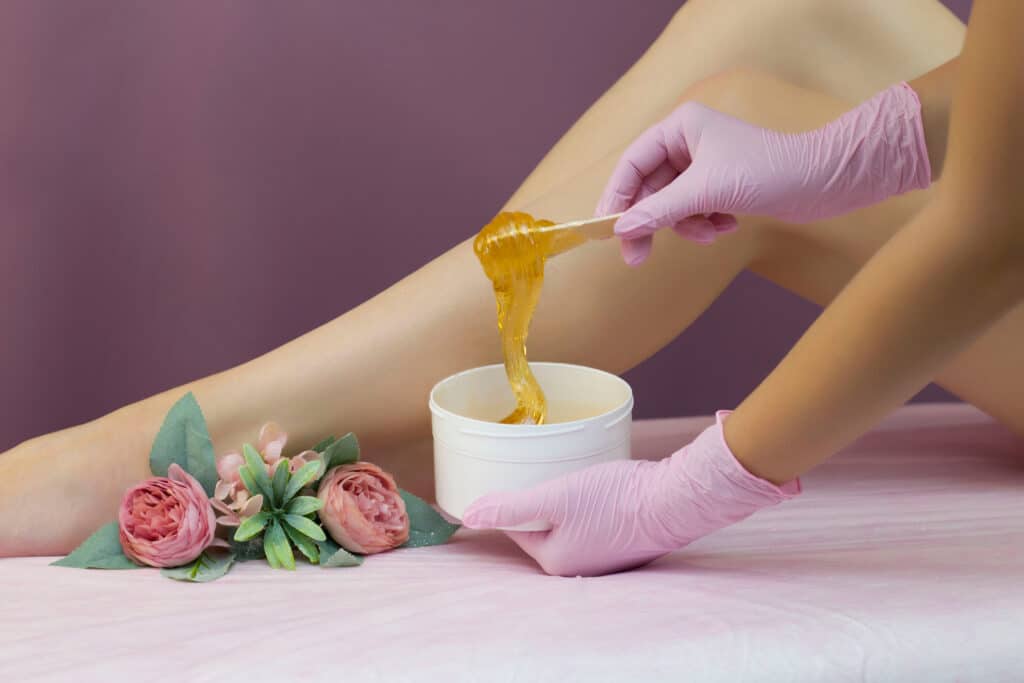 1. A Wave of New Waxes
Wax manufacturers are getting experimental in recent years, releasing new and improved synthetic waxes and innovative products like wax beads.
Across the body wax studio industry, pine resin-based wax is quickly replaced by high-tech 100 percent or partially synthetic concoctions. They cause less skin irritation, stick better to the strands of hair (instead of the skin), and have lower melting points. Likewise, wax beads are popular because they're easy to store, quick to melt, and you don't need to use strips.
With conscious consumerism on the up, people are looking for ways to eco-ize their purchases. Waxing isn't immune to this trend. Cue the rise in popularity of sugar wax over the past few years.
While standard waxing is already inherently more eco-friendly than other hair removal methods, sugaring goes one step further. Sugar wax is a sticky, gel-like paste made from lemon, water, and… you guessed it, sugar. It's a technique that dates back centuries–Ancient Egyptians reportedly used honey.
Sugaring is great for Brazilians, a bikini wax, or customers plagued by ingrown hairs because it doesn't pull on the skin cells and removes the hair right at the root.
2. Fun Shapes for Waxing Studios
From fun-shaped landing strips shaped into lighting bolts and stars to romantic love hearts, it seems there is no end to the symbols a Brazilian wax studio therapist might have to create. These shapes are sure to test the skills of even the most practiced esthetician.
Some beauty therapists frown on overly-complicated designs because they require them to wax against hair growth direction–something that can lead to ingrown hairs, blocked follicles, and acne. For those therapists, this adverse reaction is not worth adhering to a short-lived fad.
Of course, for every trend, there's an equal and opposite in-thing. Salons across the U.S. have also noticed a growing "the barer, the better" movement when it comes to intimate-area waxing.
In 2018, clients were requesting to leave a little on the top. In 2021, customers are asking their esthetician to remove it all.
3. Full Body Waxing Is on the Rise
Whether you run a European wax studio or are inspired by other spa models, you've likely noticed an increase in bookings for full body waxing.
Full body waxing requires a lot of commitment from both the client and the practitioner. Plans usually include bikini or Brazilian, arms, legs, and back, and sometimes the face, and beauticians typically alternate between hard and soft waxes. Developing trusting client relationships is an essential aspect of this rising trend.
Where once beauty salons bundled waxing services into their full-service spa offerings, the increased desire for an entirely smooth body has even inspired a jump in the number of stand-alone waxing studios.
You may have experienced a drop-off in requests for longer-session full body waxing services due to nervousness around COVID-19. Reassure your clients by emphasizing your cleaning protocols, informing them of the services you do and don't have, and how appointment bookings will be made.
The bare-all look has become so popular that men are getting in on the act. Some salons report around 10 percent of their clients are men, and that figure is rising fast. Overtaking the once common back or chest wax booking are requests for intimate waxing services.
4. More Men Are Getting Waxed
Manscaping, Manzilians, and The Full Monty. Waxing for men is increasing in popularity so fast that there is now a plethora of new services on offer to cater to the male body.
Waxing for me was once limited to the world of bodybuilders, swimmers, and professional cyclists. Now, however, men are attracted to waxing for more than just practical reasons. They're enamored with waxing for much the same reasons as women.
Male waxing wants include:
Aesthetics

Saving time

Health benefits, like exfoliation

Sensuality
Pubic waxing, in particular, is snowballing. There's also been an uptick in men interested in shaping their bushy brows with waxing.
Men's hair tends to be coarser than women's, and they're less familiar with the waxing process. It's essential to carefully brief male clients before they come into your salon.
Tell your male customers to trim their hair to half-a-centimeter long and gently exfoliate the waxing area one to two days before the appointment. They also need to start a skincare regime that includes daily moisturizing.
Since this is a burgeoning industry, many men are confused about which salons will accept male clients. If you offer male waxing, don't be shy about sharing your services through text marketing, social media advertising, and your website.

Know Your Clients Needs
Waxing, it seems, is fast becoming a need rather than a want, which is definitely great for waxing studios and spa owners!
If you focus on making your customers feel great about their bodies, your clients will return again and again no matter the trends that year. And smart marketing is essential to staying on top of what your customers want.
Take advantage of the free package trials offered by Daysmart Spa Software to see if it's the right marketing service for your spa.