Customer Spotlight: Steel Beauty Hair Spa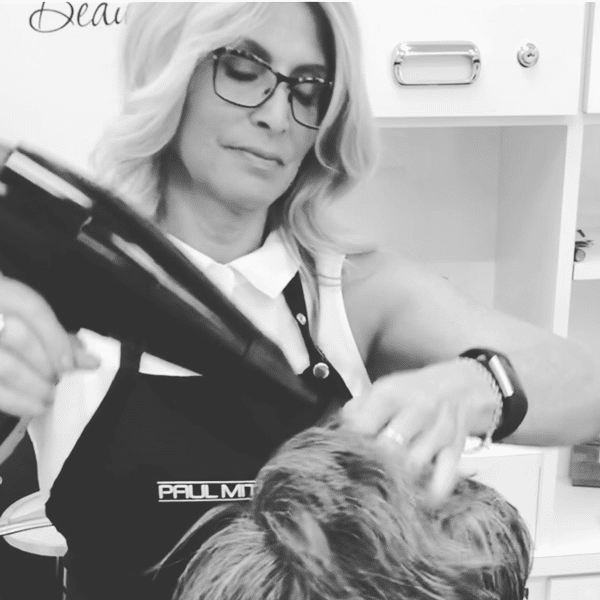 Linda Ballard was recently awarded the title of Marketing Maven in DaySmart's 2021 Small Business Brilliance Awards. This recognition celebrates customers who thoughtfully utilize DaySmart's marketing capabilities to promote their business and generate repeat visitors.
We recently spoke with Linda, owner of Steel Beauty Hair Spa in Palm Coast, Florida, to learn about how the pandemic has pushed her team to get creative with its marketing activities over the past year, and how software is helping her bring new ideas to life.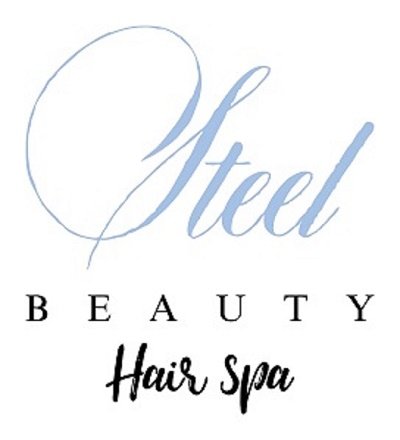 Q: To start, please tell us about your business. What inspired you to open your own salon?
A: Steel Beauty specializes in custom color and cuts, as well as permanent makeup and brows. My mother, Rose, who we lost to cancer, was my driving force for opening the business. She always believed in me and knew I would make a salon that was welcoming for all visitors. We were able to open my first salon on my mother's birthdate, May 10th, 2018, to honor her!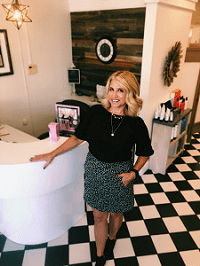 Q: What's been your experience using Daysmart Salon?
A: I've been using Daysmart Salon since Day 1, after spending a great deal of time researching available platforms. As a first-time salon owner, I knew I was going to need support—which is why I ultimately chose Daysmart Salon. Anytime that we have needed assistance, the Daysmart Salon team has been there to lend a hand. The representatives are always so professional, polite, and helpful when we call.
The structure of the software enables our entire team to communicate effectively with one another, as well as with all our guests, in a professional manner. Without the right software and support, there is no way that our salon would have grown at a rocket pace the way it has.
Q: Which Daysmart Salon features do you use?
A: We use nearly all the features on a regular basis. The mobile app has been essential for us. It allows our team to be on the same page 24/7, and it helps that stylists can enter notes and formula history right from their phone. The reporting feature is another important tool because you need to know where your business stands so that you can plan for how you want to grow.
Besides providing great service to our guests, what matters most is how we communicate with them. Clients appreciate the little things like receiving notifications about their appointments. During the pandemic, we used Daysmart Salon' two-way texting to complete a check-in process with clients. Sending out emails and texts about all stylists' and estheticians' availability for the following week has also been valuable for filling gaps in scheduling. When people see that time slots are limited, they respond quickly!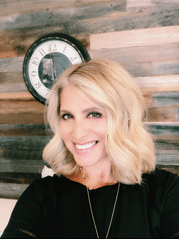 Q: How have Daysmart Salon' marketing capabilities helped you promote business?
A: The marketing capabilities have been the lifeblood of our business growth. We love the flexibility and how we can customize our messages on them. Sometimes we use the templates, but mostly we make our own so that they're trendy and unique to our stylists and salon. The response we get to these messages is amazing.
Q: How has the pandemic impacted your business?
A: Most "baby businesses" like ours have not been able to survive. It was devastating to be closed for two-and-a-half months, but I believe that the way we were able to communicate with our guests through Daysmart Salon when the pandemic hit helped us. The software helped people trust us and feel comfortable and confident visiting our salon.
All the change from the pandemic has pushed us to be even more creative. If someone would have told us that we would be hit with a pandemic, shut down for months but that our team would still grow, our business would prosper and that we would be able to move into a new salon space later this year… most people would say you are dreaming. A huge part of our success is this software and the support we get from Daysmart Salon.
To learn more about how Daysmart Salon Software can improve your business's marketing toolkit—as well as other key tips for business owners during this time—visit our blog.