Salon
Management Features
Save time on bookkeeping and stay on top of business performance with a powerful business dashboard and advanced reporting.
Conveniently Manage
All Aspects of Your Business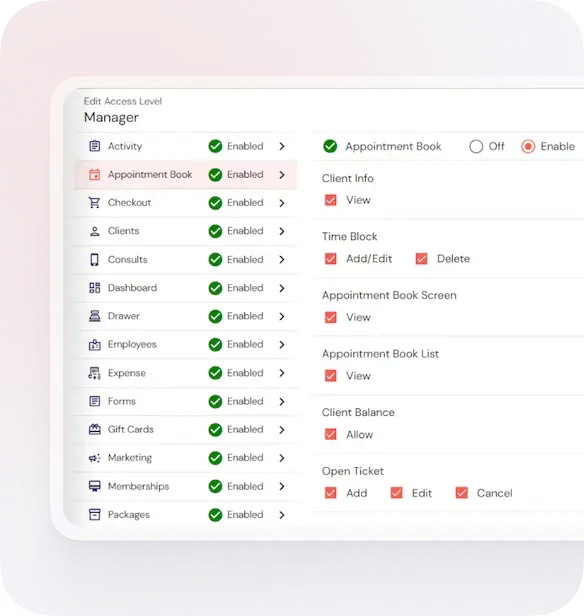 Keep Your
Employees Top of Mind
Coordinate custom schedules, time off, custom services, and pricing levels. Give employees convenient access to their schedules through the mobile app. At the same time, you retain control over Daysmart Salon by limiting account access when setting employee permission levels.
Advanced
Reporting and Inventory Management
View real-time business performance dashboards and advanced reports to measure key metrics and performance conveniently. At the same time, inventory counts are updated automatically for a quick view of stock counts to simplify product reordering.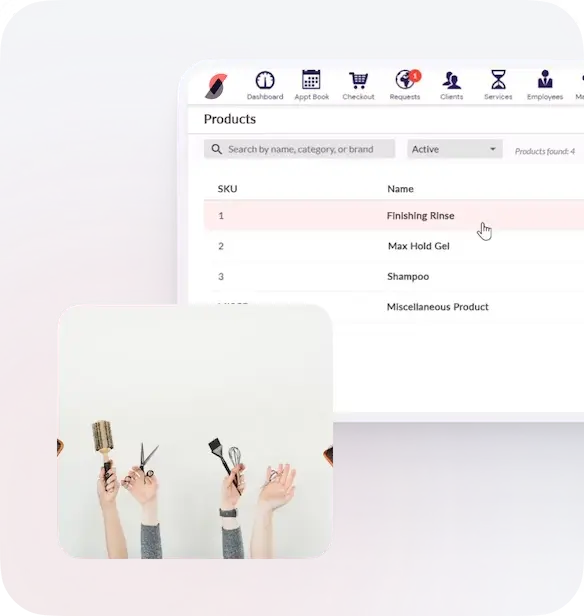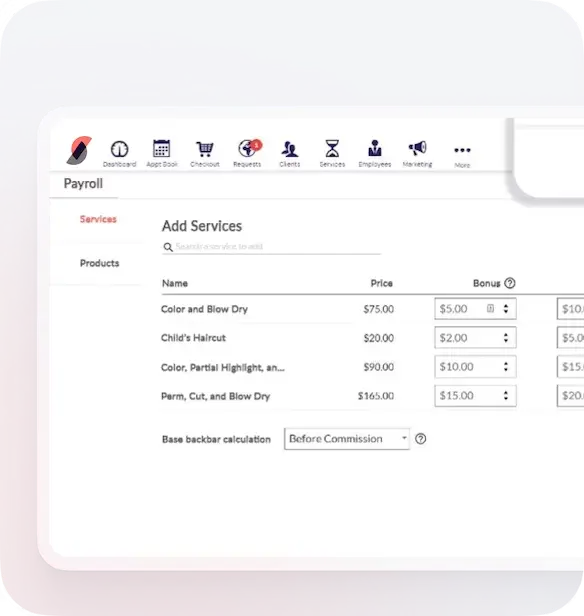 Individualized
Payroll Tracking
Keep employees motivated with individualized payroll tracking that allows you to designate commission levels based on a sliding scale or flat rate and even offer bonuses. At the same time, hourly workers can clock in and out. Quickly generate payroll totals at the end of the pay period with the click of a button using our all-in-one salon payroll software.
Want to learn more about DaySmart Salon?
Expand Your Business

with DaySmart Salon

Try free for 14-days. No credit card required!