Tattoo Conventions: The Pros & Cons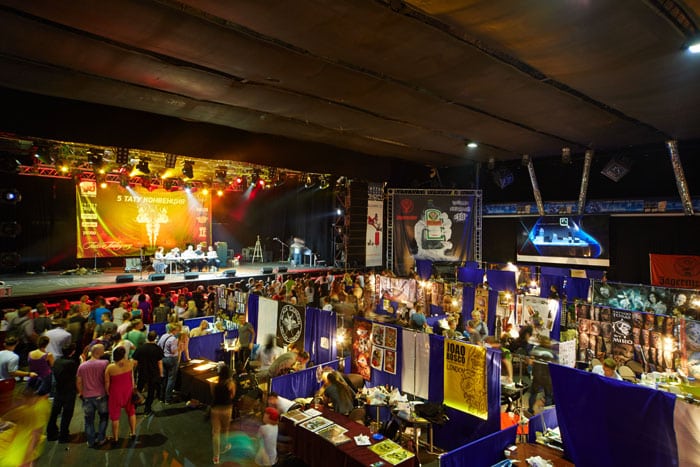 As more than a third of the youngest generation of adults has tattoos, the art and technique of tattoos is becoming more and more popular. Tattoo conventions are popping up everywhere and if you're an artist or a shop owner, you might be considering getting a booth.
If you're wondering whether conventions can be useful to you as an artist, you need to consider all the pros and cons.
Here are some of the most important things to consider when thinking about attending a convention.
Tattoo Conventions: The Pros and Cons:
Pro: You Get To Meet Other Great Artists
One of the most important reasons to attend a tattoo convention is to meet other great artists. If there's one thing that artists and tennis players know is that in order to grow and become better at what you do, you need to be challenged. Seeing what is possible and where you could be improving your own work is vital to growth.
As an artist or the owner of a small business, you know the importance of mentorship. When you get the opportunity to meet someone who is talented and successfully doing what you want to be doing, you get inspired. You also have them as a resource for answering questions about how to be as successful as they are.
When you're at a convention, you won't be meeting some random artists from Nowheresville, USA. You'll be sitting side by side with the artists who tattoo lovers travel hundreds of miles to meet. You'll be looking at work you've seen in magazines and on celebrities.
Building an artist network is vital to good creative health. If you're in a city, you're going to be inundated with competition. If you're in a small town, you need those great artists to give you inspiration. Meeting artists can't be oversold.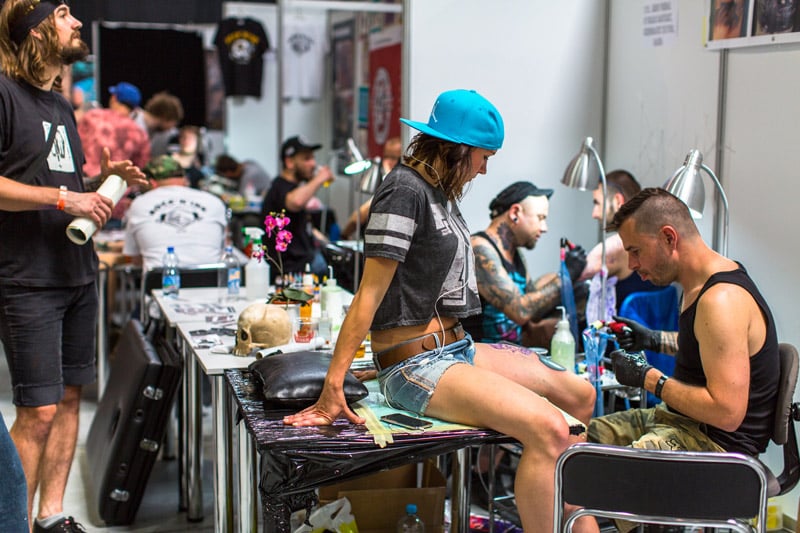 Con: Travel Isn't Cheap
If you're a new artist or running a new shop, traveling to a convention is an expensive proposition. When you're just getting by and barely keeping the lights on, a convention that brings attention to your shop could be important. However, if have to take out a loan for the trip, it's not a good idea.
You'll have to decide which artists to bring if you decide to go to a convention. During that week, your best artists won't be able to take any clients and business could take a tip. Also, if you don't bring your best artists, your shop won't get the attention you deserve.
Hotel prices tend to go up when there's a convention in town. So do rental cars and other amenities. If you don't travel with enough artists, your booth will be understaffed and people won't want to hang out.
However, if you bring your best artists, you might be able to do tattoos on the spot. Depending on convention rules, you could make up for some of the cost of travel.
Pro: You Can Win New Clients
As stated above, if you bring your best artists and they're able to ink up convention attendees, you'll get plenty of new clients and bring new work to your shop. When you show off what your talent can do, you tell the world why your shop is special.
Networking is a great benefit of going to conventions. Most tattoo artists are also clients of the best tattoo artists in the world. they're the ones that will take a plane, then a car, then a donkey, then a 40-minute walk through the forest to get a small piece from a great artist.
When they go out of their way to meet you or to get some ink from you, they'll tell others. Make it easier for them by being at the convention, ready to trade work.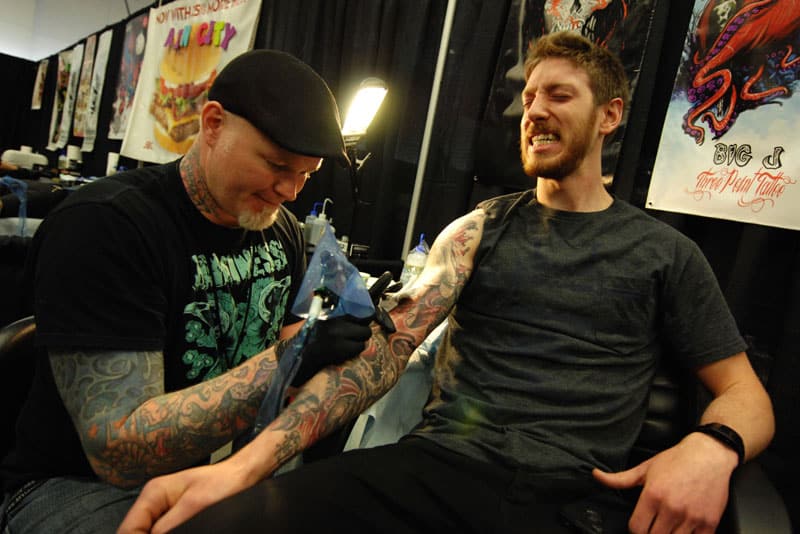 Con: If You're Not in a City, Attracting Them is Hard
Attracting good talent is hard for even the best artists. While some people will fight a bear or walk through a hurricane to get ink done by a great artist, others look for the closest shop to their house. IF you're in an out of the way region or not located near a major city, traffic at your shop will be hard to come by.
Going to a convention might not be all that useful, as even if someone loves your art, they're not going to drive 6 hours outside of their favorite town for you. You'd have to be absolutely exceptional to get that kind of attention.
Thankfully, you might have the talent to back that up.
Pro: You Can Promote Your Artists At Tattoo Conventions
Your artists do what they do well and are often focused on their work rather than trying to attract new clients. If you run a shop, that's your job. You need to find the people who will love your artists and want to get work done.
When you go to a convention, you can make that talent of yours shine and hustle your artists to attendees. If you've got an amazing roster of talent, don't hide it. Show it off at a convention.
Using every tool in the trade to let people know about your artists is the task of a shop owner. If you're in a small shop, you might want to take the initiative yourself. Rallying artists together and getting them to a convention, especially if you're one of those artists, could lead to a huge creative and financial breakthrough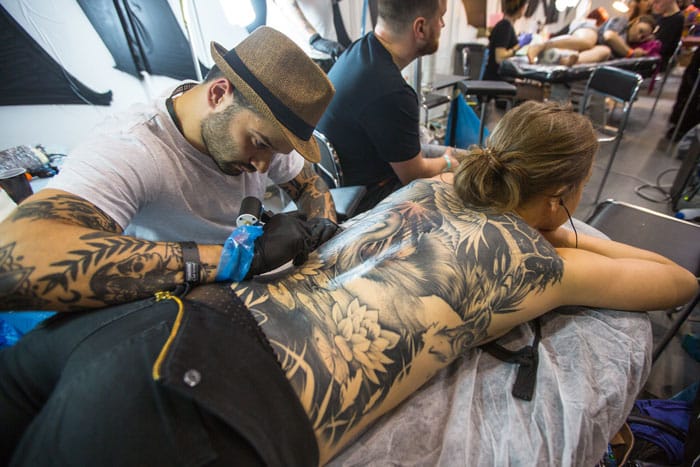 Tattoo Conventions Are A Great Opportunity
If you've never thought of going to tattoo conventions in the past you'll be surprised to find out how important they're becoming in recent years. Attending conventions is a great way to get to meet new people and learn new things about the industry. If you're looking to grow as an artist or appreciator, attending one can be just what you're looking for.
If you are interested in setting up your own shop, know that there is software designed with the artist in mind, check out the features DaySmart Body Art offers as a software suite for your parlor..