The 2020 Small Business Saturday Marketing Checklist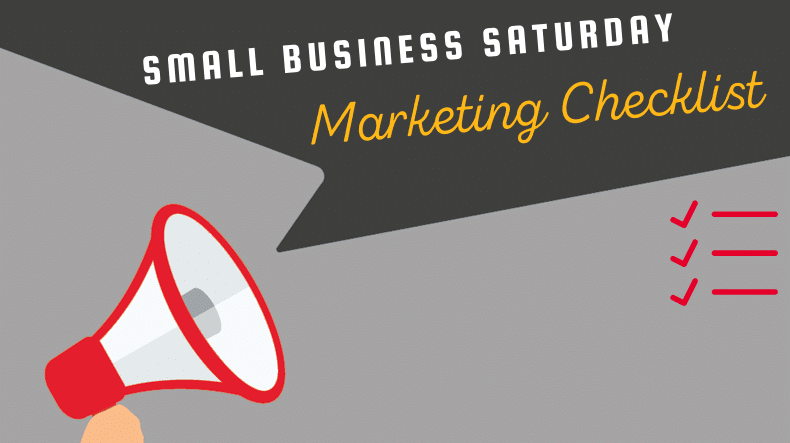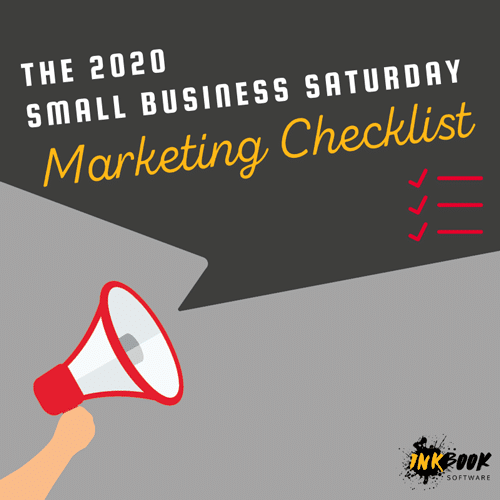 After a year like 2020, it feels like small businesses deserve a full week dedicated to their support and success. Nevertheless, Small Business Saturday poses an important opportunity for tattoo studios to promote their shops, boost sales and raise awareness for their current offerings and availability. As the pandemic progresses, many consumers recognize the importance of supporting their local businesses and want to help – so it's important that tattoo studios communicate how customers can best engage with them. Owners don't want to miss out on a sale or goodwill due to lack of visibility.
With November 28 only a couple weeks away, follow our simple checklist to make this Small Business Saturday pandemic friendly.
Offer Special Services
Many small businesses are still recovering from the first wave of pandemic-related shutdowns, so offering discounts may not be the best move for business. Instead, tattoo studios should skip the discounts, maximize all the revenue they can and offer special services instead. For instance, for customers who are reluctant to shop in person, you can offer curbside pickup or at-home delivery. Create specific offerings around these services, such as a bundle of tattoo products that can be packaged neatly along with promotional materials. Providing creative and convenient services to celebrate the holiday is a great way to show customers you want their business.
Stock Up On Gift Cards
During the first wave of pandemic-related shutdowns, many consumers purchased gift cards to show support for their favorite local businesses, even when they couldn't shop there in-person. Knowing a second wave may be on its way, customers may do the same this Small Business Saturday. Give shoppers the option to purchase a customized gift card with your store's logo to raise brand awareness and build in repeat business.

Highlight Memberships
While big discounts may not be the go-to marketing strategy this year, tattoo studios may want to offer small discounts for customers that sign up for membership services. For instance, if customers keep their card on file or sign up for unlimited piercings over five months, there should be a small financial incentive – and you benefit by knowing you'll have recurring business.
Create And Update Your Online Presence
Knowing that consumers may be less comfortable with in-person shopping experiences this year, tattoo studios should make sure that A) they have a website, B) their website is up to date with all their current offerings, products and store hours, and C) that customers can book out appointments in advance. Websites should also look polished and professional – to reflect the business accurately – and include Small Business Saturday marketing materials.

Prepare Your Space
If your business will be open for in-person shopping on Small Business Saturday, make sure you are prepared for an increase in foot traffic. Consider marking six-foot increments on the floor so customers know how to socially distance in line. Increase store hours and have extra employees come in to help count customers, take temperatures and hand out masks as needed. Most important, if you have outdoor space – whether it's a patio or a converted parking lot – maximize its layout and availability. To accommodate longer lines or wait times, rent some space heaters, tables and chairs.
Partner With Other Local Businesses
Small Business Saturday should bring the community together, so see if there is a way to partner with complementary stores, restaurants or charities to cross-promote your businesses. For instance, if your customers need to stay outside in accordance to social distancing guidelines, see if you can partner with a nearby coffee shop or brewery so they can enjoy a beverage while they wait.
Send Out Email Blasts
Even if your tattoo studio isn't in the position to offer special discounts or to host more foot traffic, you should take advantage of Small Business Saturday buzz. Take the opportunity to remind customers and prospects that your business is indeed open, what your hours are, and how you are following state-issued guidelines to ensure safety at your tattoo studio. If your business is doing something special for Small Business Saturday, email is an inexpensive way to spread awareness and market your promotions ahead of the day. Keep the email short, sweet and festive with a clear subject line (e.g., "A Special Offer for You this Small Business Saturday").
Step Up Your Social Media Game
Start promoting your Small Business Saturday activity on social media today so your followers know where to go – online or in person – on November 28. Leverage hashtags related to the holiday to raise visibility and consider starting a social media competition. And don't forget to showcase your social media handles on any business cards, promotional materials and on your website!
Small Business Saturday may look a bit different this year, but tattoo studios should still take advantage of the opportunity to market their services, increase visibility and ideally boost sales when they need it most.