This Is What to Look for When Choosing a Spa for Dogs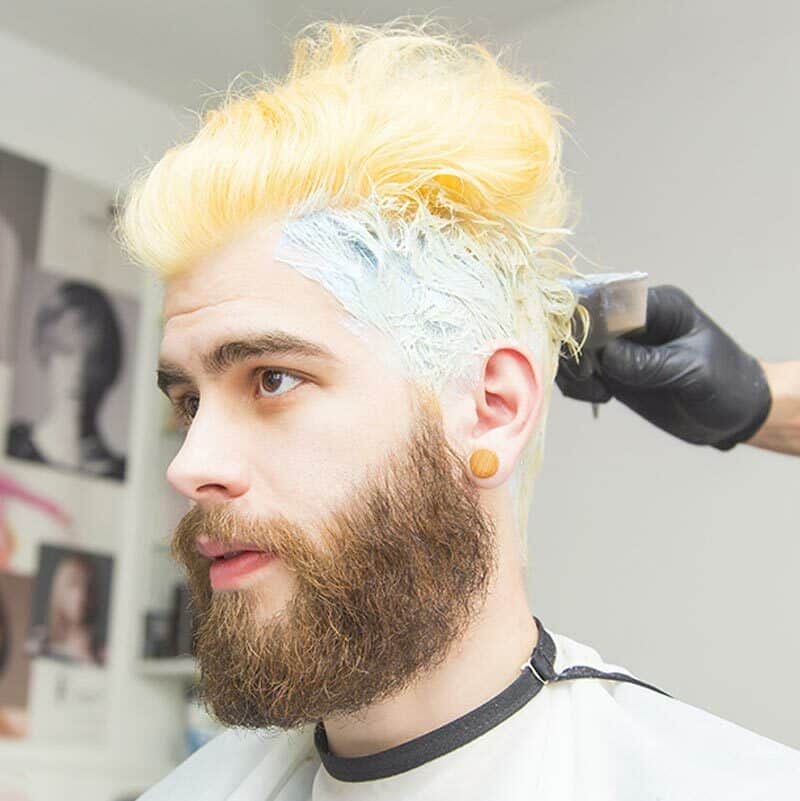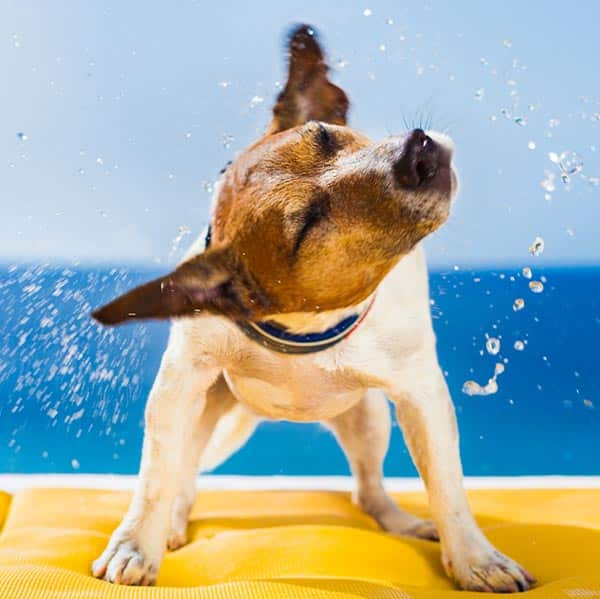 This Is What to Look for When Choosing a Spa for Dogs
No matter how hard you try, keeping your pup clean is nearly impossible! They love to run around and get dirty. It's a part of their normal routine, but how can you stay on top of dog grooming responsibilities?
Pet grooming is essential for your dog's health. When your pet receives regular grooming, fleas, ticks, dirt, and skin conditions can all be treated in the early stages. Grooming also helps keep your pup clean and feeling great!
To ensure your dog has the best grooming experience, you should find a reputable spa for dogs. Selecting the right day spa for dogs is something you want to put effort into. Your pup is like one of your children, and you only want the best for them.
In the guide below, there are several services and factors to expect when placing your pup in a pet spa. Continue reading below to find out how a doggy day spa can be beneficial for you and your pup!
The Type of Services They Offer
Before you decide on a doggy day spa, be sure to have an understanding of all the services they offer. Not all dog spas offer the same type of services or treatment, but there are some general services you can expect.
Does your pup have sensitive skin and need natural products? Do you need a day spa that also provides boarding services? What type of grooming do you want your pup to receive each time you bring them in?
Here are a few services you can expect your pup to receive.
Spa Baths and Drying
When you drop your pup off at the day spa, you can expect them to receive a nice spa bath and drying experience with their comfort in mind. Many spas will use gentle shampoos and conditioners. Because some dogs become nervous around loud noises, some spas will even provide quiet drying options.
Pool/Swim Time
For those of you with dogs that try swimming in their water dish, you might want to pay attention. If you have an H2O inclined dog breed and no back yard pool you might have an alternative option. Dog pools have started popping up around the country like Bubble Puppy Pool House in Trenton Michigan. Not only is this great exercise, but also a great rehabilitation opportunity if your dog is struggling with arthritis, obesity or hip dysplasia.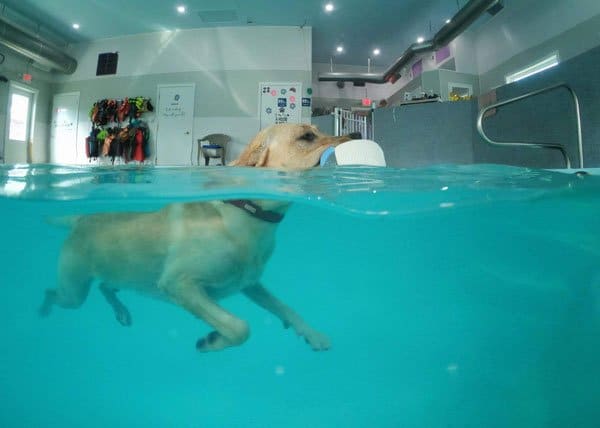 Brushes
What pup doesn't need a good brushing every now and then? In fact, regular brushing is essential for your dog's health to maintain a clean and healthy coat. Your pup will have their coat brushed and conditioned while at the day spa.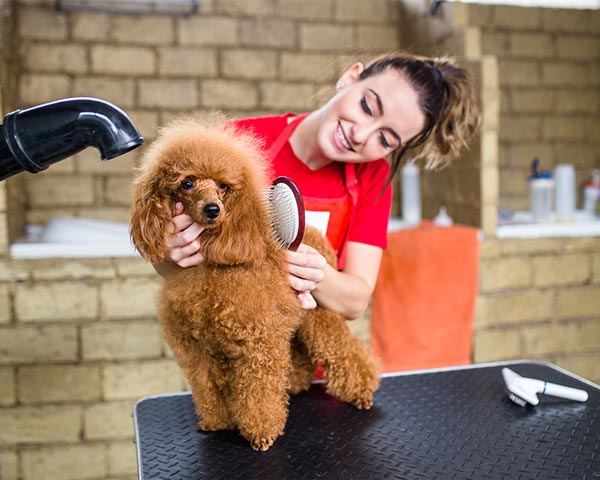 Ear Cleanings
Dog ears can become dirty quickly. All that running around and playing outside can lead to yucky ears. Your pup will enjoy having their ears cleaned while at the day spa.
This is a great service to include in your pup's spa day because cleaning your pup's ears at home might be difficult. Fortunately, the staff at the day spa has the experience needed to clean their ears well while keeping them comfortable.
Nail Trimmings
If your dog's nails are growing too long, then this is another service you can expect from your doggy day spa. Trained staff members will trim your pup's nails using their expertise to avoid cutting them too short. They'll also help keep your pup comfortable and at ease while doing so.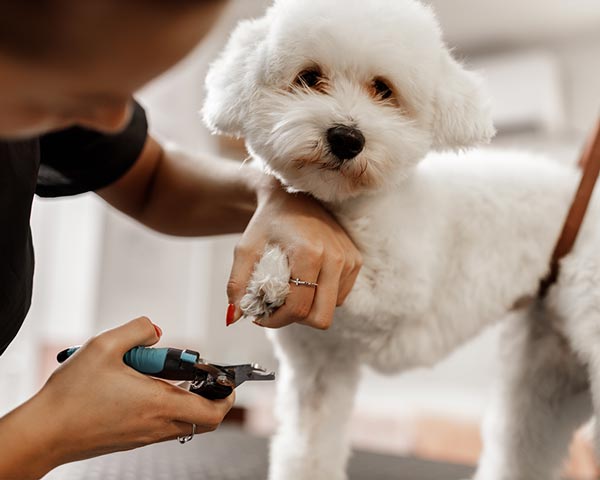 Teeth Brushing
Even with all the best teeth cleaning products on the market, there might come a time when your dog needs professional teeth cleaning. If you notice your pup's teeth becoming covered in plaque, then be sure to ask the day spa to include teeth cleaning into your pup's spa day as well.
Grooming
Another service you can expect to be offered when taking your dog to the day spa is grooming services. Do they need a hair cut or trim? What about a cute bow?
Speak to the day spa about a list of different grooming services they offer also and return to pick up your pampered and well-groomed pup!
Massage Therapy
It's really no secret that dogs love to be petted, gently scratched, and get belly rubs. Those who call themselves 'dog people' are usually happy to oblige.
But it turns out, it doesn't end there. Many of the massage techniques can also be applied to dogs.
Given that they are mammals like us, our bodies share relatively similar anatomy and physiology. There are numerous types of dog massage therapy techniques depending on your furry friends needs, click here to learn more.
Trained and Experienced Staff
Who are the people handling your dog at the spa? The staff at the spa are trained and experienced in giving dogs baths and other grooming techniques as well.
You can ask the spa to provide you with proof of training for all staff members if desired.
The trained and experienced staff will know how to handle a variety of situations that might arise while your pup is being groomed. If an emergency were to happen, you'll know your pup is in good hands.
Required Updated Vaccines
Spas for dogs require proof of updated vaccines. If your pup is behind on their shots, then this might set you back a bit, but they need their vaccines either way.
Why do doggie day spas require these documents?
A requirement of proof of updated vaccinations is set in place to keep all the dogs there safe. Ensuring all dogs have their updated vaccinations can give you and all the other doggy parents some peace of mind.
Peace of Mind For You and Your Pup
Not all dogs enjoy being groomed. If they've never been to a groomer before, then the first trip can be nerve-wracking for them.
The right dog spa for you and your pup willgive you peace of mind. Be sure to ask the groomers how they deal with misbehaved pups and anxious and nervous pups as well. The staff members are trained to know how to deal with these situations.
For more peace of mind, you can always ask them about their policies and the steps they take to help make the dogs feel more comfortable while being groomed.
Choosing the Right Spa for Dogs Is Easy With These Tips
Are you ready to choose the best spa for dogs? Your pup deserves only the best! Use the information given in the guide above to help you make the best decision possible and know what to expect.
As a proud dog owner, you're always looking for more ways to keep your pup healthy and happy. Be sure to subscribe to our blog to be the first to know about all the latest doggy posts!