How To Start a Dog Grooming Business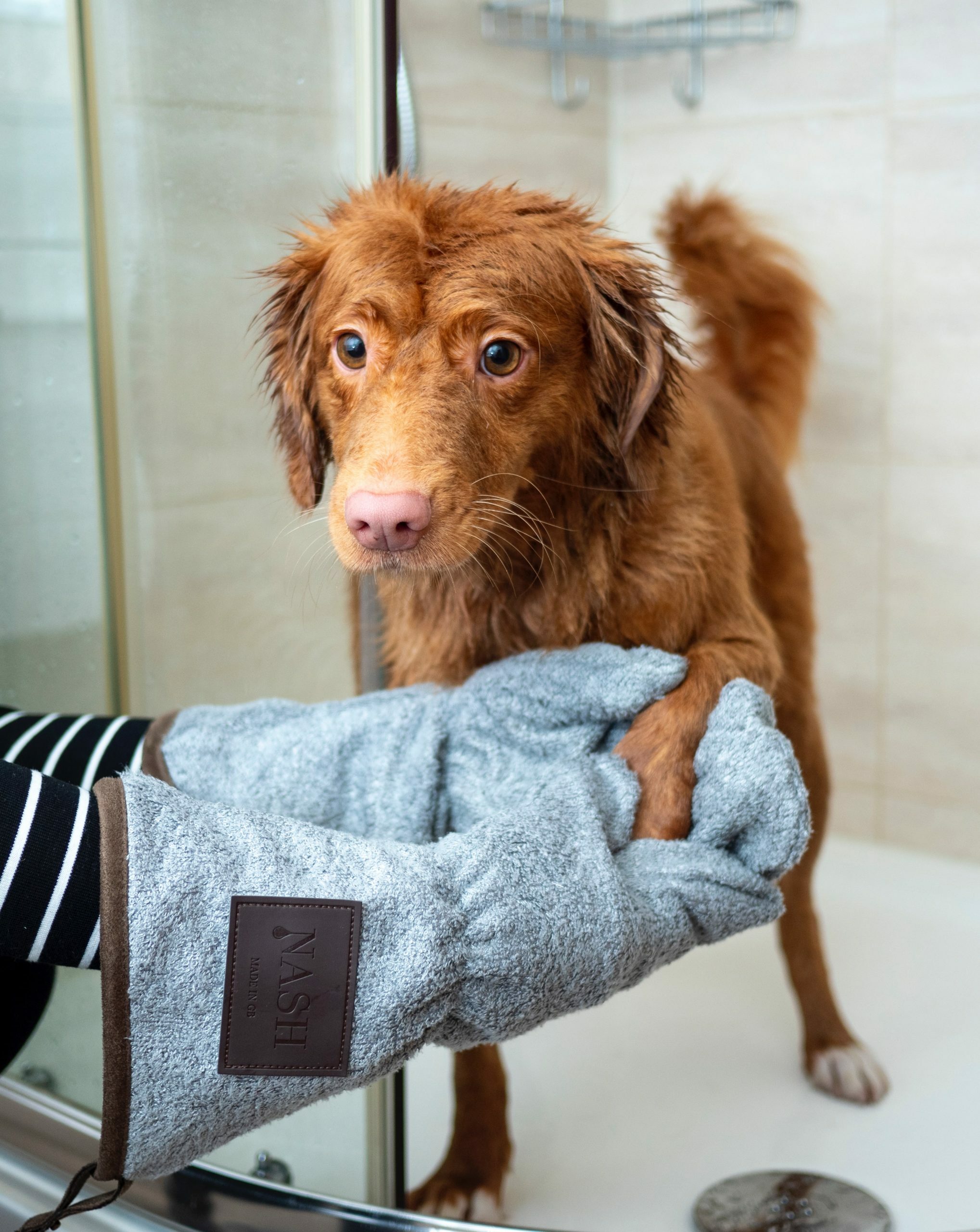 How To Start a Dog Grooming Business
If you're like a lot of dog lovers, you've thought about working with animals. Maybe you've already worked as a dog bather, dog walker, or pet groomer and want to open a dog grooming business.
It could be a smart move. The pet industry is a fast-growing $8.5 billion dollar industry. After all, every dog lover knows that it's a challenge to keep them clean and well-groomed. From ear cleaning, to nail clipping, to breed-specific haircuts, there's always a dog in need.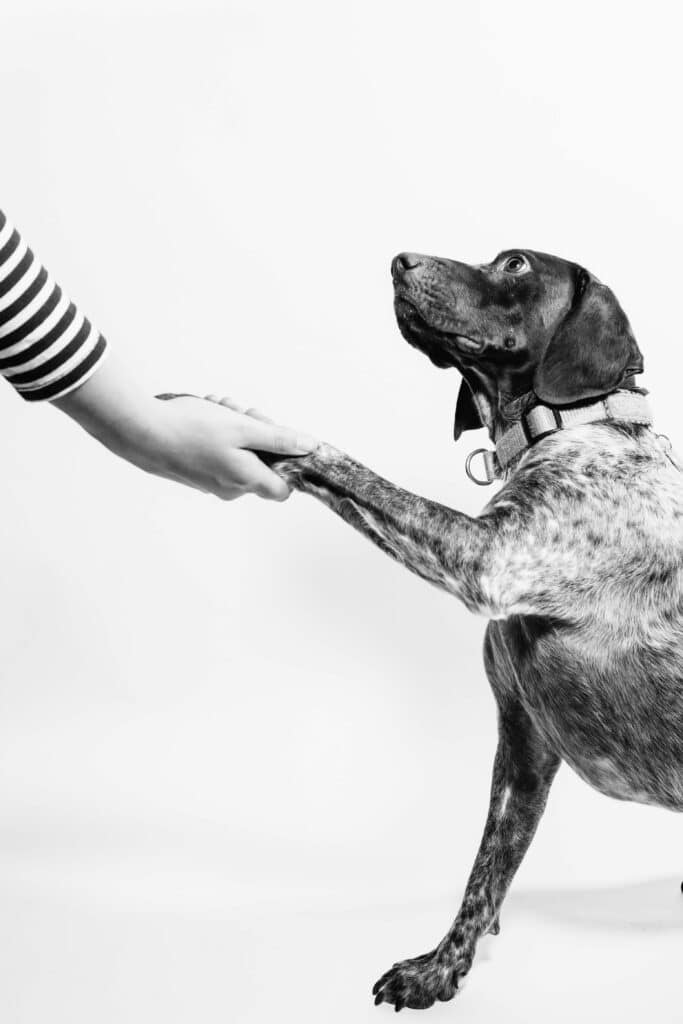 If you're wondering how to start a dog grooming business, here are a few ideas and tips to consider.
Define Your Business Concept
Choose a Business Name
Register Your Business
Get Any Necessary Training and/or Certifications
Choose a Business Management Software
Get the Word Out and Start Marketing
Figure the Pricing
"Train" Your Customers
Focus on Customer Retention
Build on Brand Loyalty
Pay Attention to Personal development
Choose a Fine Location
Get the Right Type of Equipment
1. Define Your Dog Grooming Business Concept
You have multiple options. You can choose to open a physical storefront or offer mobile grooming services. You can focus on self-service like a do-it-yourself dog wash or full-service salon.
What does your ideal dog grooming business look like? Take some time and write it out, or sketch it if you prefer. Think about the pet grooming businesses that already exist in your community and how yours will be different.
Here are a few questions to consider:
Do you imagine an upscale, full-service salon complete with chandeliers for the "designer" dogs in your neighborhood? Or, would you like to offer a self-service model to accommodate the many "bath dogs" in your area?
Do you want to be mobile? Or have a storefront?
Maybe you want to invest in the franchise approach?
Do you want to have a retail side and sell dog food, treats, collars, and other goodies?
The most successful business owners look at their potential customers and fill their needs. As you think about your community, what types of dogs do you see a lot? Are they the type of dog who needs a lot of grooming? Or, are they ruff and tumble "mutts" who just need a good bath?
You can also think about the type of car washes in your area. That may sound odd but it gives insight into your neighbors, their habits, and what they're willing to pay for. Is yours a community where people pay others to detail their cars? Or are they DIY'ers with the bucket of sudsy water in the driveway on a summer weekend? Or, do you have one of those automatic drive-thrus that stays busy?
Each of these preferences gives insight into the mind of your potential customer.
For example, the hand detail customer is likely to have a higher maintenance dog and appreciate professional grooming whereas the do-it-yourself types might love a self-service dog wash. Mobile dog grooming works well for busy families and older people who have trouble getting around because you go to them.
When you think ahead about the type of people (and their dogs) that you see in your community, that can help you decide the type of dog grooming business that will work best.
2. Name Your Dog Grooming Business
Naming a dog grooming business probably sounds fun, doesn't it? You've probably seen dozens of cute pet business names over the years because there's a lot of room for creativity.
Yet, there are a few things you'll want to keep in mind when naming your dog grooming business:
You want it to be unique, yet easy to remember.
You'll want to make sure it's web-ready, [domain/hosting service – existing link is broken] meaning that it's not already taken and you're able to buy the domain name.Next, check on the social media channels you plan on using and make sure it's available there too. It's no fun to register everything and then go to claim your Facebook page and find out someone else has already claimed it.
Once you know for sure that no one else has claimed your name, register it. It's a smart move to patent or trademark the name as well. Now that you have your name, domain URL, and have claimed it on your social media communication platforms, you're good to go.
3. Register Your Business
Don't forget to register your business as needed.
You should decide which business entity to go for based on what suits your goal the best.
You can have a sole proprietorship, working alone.
In a partnership, you would share responsibilities and profits alike with an other person.
An LLC (Limited Liability Company) is good if you're planning to hire employees and would like to have limited liability protection.
A corporation exists and acts as an organization, and is best when you wish to create a greater business, possibly with multiple locations.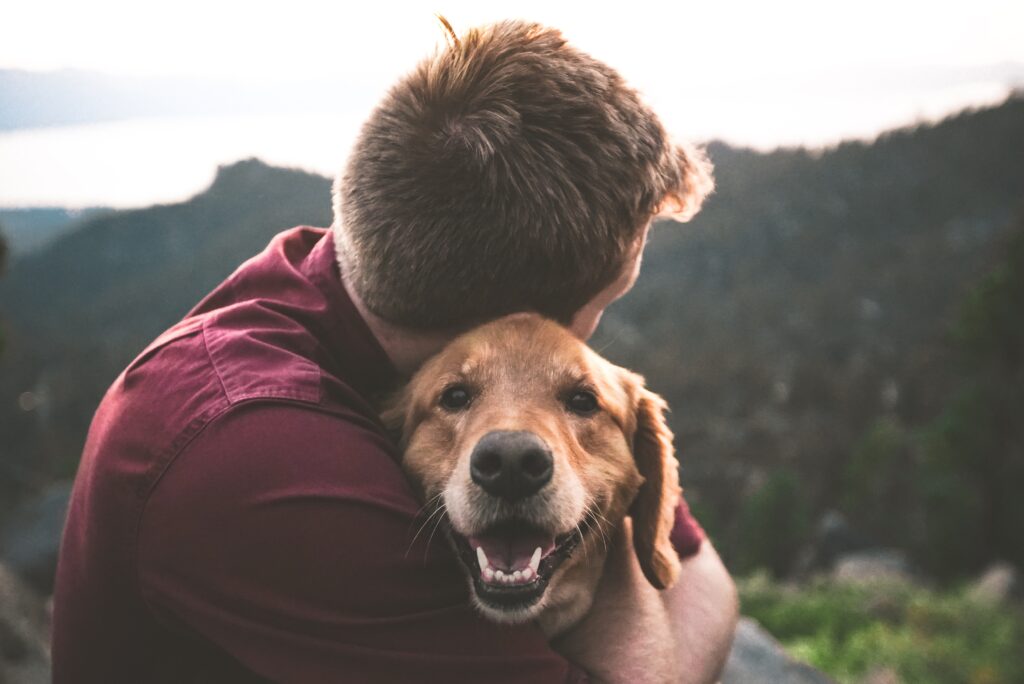 4. Get Training and Certification for Dog Groomers
Dog grooming businesses don't have to follow the same rules that human hair salons and barbershops do. That is, you won't need a license that shows you're trained to groom a dog. That doesn't mean that you wouldn't benefit from taking courses, though.
Most dog groomers are passionate about learning and like every profession, there are do's and don't's. There are breed-specific haircuts for example and the owners of those dogs expect their dog to return with the appropriate cut.
Fortunately, there are many ways you can learn. For example, Animal Behavior College has 6000 locations in the United States and teaches people all about handling pets.
Official training will make you seem, well, more official. It legitimizes your work even if it's not technically necessary. Plus, many groomers enjoy the community support they find with meeting other groomers through training events.
Keep in mind training isn't everything- you'll also need to get some basic dog grooming tools and maintenance products.
5. Find a Business Management Software
I bet this is something you haven't thought about at all. Yes, software for your dog grooming business. You know why? Because you have to keep track of money. You have to make and keep appointments both over the phone and online. You probably want to create a rewards program. You'll have to pay your employees! Software can automate your appointment setting, handle your payment processing, and even help with online reviews. The right software helps you manage your business.
Countless groomers begin their entrepreneurial endeavors with pen and paper operations, instead of cloud-based applications, but experienced groomers will quickly tell you what a mistake that was. In an interview with Deana Deitchler, owner of Dogs Paw Inc. in Park Rapids, Minnesota who has been in business for over 12 years, recalls starting out by pen and paper: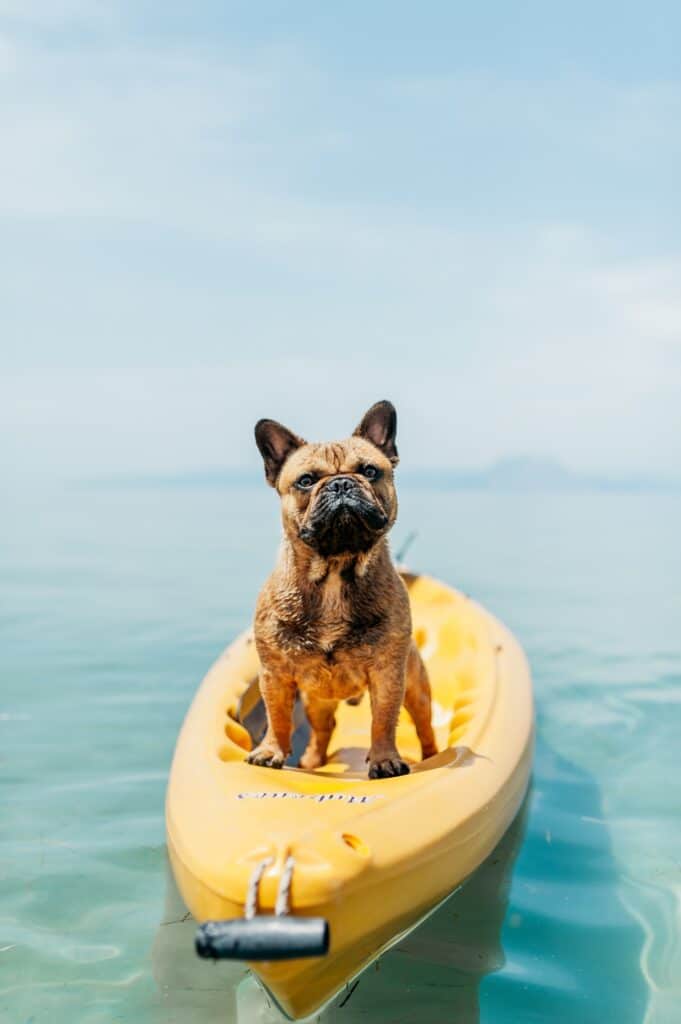 "I was doing everything on paper—from booking to billing—and chasing my tail to figure out appointments and financials every day. I was struggling to keep track of my customer base, especially because handwriting everything was getting messy." -Deana Deitchler, Owner, Dog Paw Inc.
6. Get the Word Out
Social media, of course, is an effective way to communicate directly with your customers or potential customers. However, there are other methods to attract customers. It's best to rely on more than one when you're starting:
You can use social media ads to target people who fit a certain demographic. Want to target Goldendoodle owners within a 5-mile radius? You can do that with both Facebook and Instagram ads.
You can share photos of your grooming space, your furry clients, and even make videos. Social media helps you connect with your customers and potential customers.
Visit area pet shops and veterinary clinics and introduce yourself. Visit local dog shows or pet fairs and hand out information about your services.
Start building an email list too so when the time comes, you can use email as an inexpensive marketing tool.
Don't forget to ask your customers for reviews online. Reviews on Facebook, Google, and other places, help your dog grooming business get seen by other people. Plus, people trust reviews. An Inc. article reported 84% of people trust online reviews. Reputation management software can automate this for you.
7. Price Your Dog Grooming Customers
One of the biggest mistakes new business owners make is trying to compete on price.
While it's tempting to think you'll offer an "introductory" rate to entice new customers, that can backfire.
Price shopping customers can be demanding. Plus, it doesn't inspire loyalty. They'll go anywhere there's a deal. This isn't good for the dog or for you because the dog doesn't get to know their groomer and for the groomer, it's a recipe for burn out.
Successful business owners compete on service or being the only mobile groomer (or some other differentiator) in your area. Not on quantity.
Instead, you want your prices to reflect your real costs – including taxes, insurance, and a rainy day fund. Because plumbing breaks, mobile vans have accidents, and pandemics happen. The more prepared you are, the better you'll be able to weather the unexpected.
8. "Train" Your Customers
If you're like a lot of new business owners, you're starry-eyed and want to do everything for your customers (and their dogs.)
After all, you develop a relationship with the dog (and their people) and they value that relationship. Every pet parent is protective of their pet and chances are, they love that their dog is comfortable with you.
However, it's important to set personal boundaries. We've heard stories of groomers getting middle-of-the-night texts and other inappropriate expectations.
While groomers often feel they have to do everything they can to earn their money, that's not a healthy outlook. It's healthier for everyone if you establish boundaries for your business so you can operate from a place of happiness, healthiness, and integrity.
You can communicate your expectations with a "welcome" package with every new client. Let them know your hours and when they can reasonably expect a response. For example, if you're grooming, that dog deserves your full focus. You can return texts in between grooms. Or, you might have a receptionist who handles all calls. It's your business, you get to set the rules.
8. Focus on Customer Retention
Returning customers are the bread and butter of any business. One groomer we spoke with said she no longer takes one-off customers because it doesn't make good business sense.
If you think about it, she's right. It takes time to greet every customer, input their data into your CRM, learn their preferences and their dog's preferences. When you have consistent customers, you can schedule your day easier (and your income.)
Clear communication is essential to set expectations for your customers. Whether it's using terms your customers will understand, admitting a mistake, or sending them a card on their dog's birthday, the little things add up.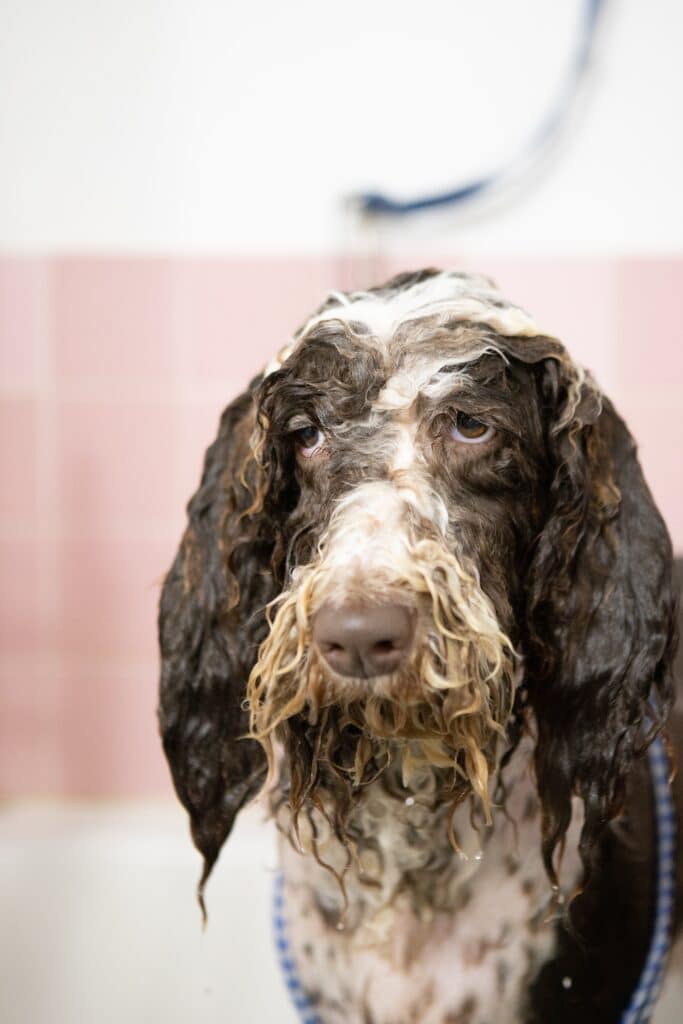 10. Build on Brand Loyalty
Branding is much more than logos and colors. It starts with your personal values. What do you want to be known for?
In this business of caring for beloved pets, it's important to build trusting relationships. Not only with the pet, but with the pet owner. One way you can do that is let them know what to expect.
One groomer told us she has a routine with her pet clients. She always starts with the same paw, goes to the next paw, and so on. The dog knows exactly what to expect and it puts them at ease. The groomer has trained all her groomers to groom in the same way so no matter who grooms the dog in that shop, the dog can expect the same routine.
Building trust with your clients – both four-legged and two-legged – inspires loyalty.
You can build trust by being reliable, relatable, and letting them know what you're doing and why every step of the way.
11. Pay Attention To Personal Development
A surprising amount of success in business starts with your mind. Not how smart you are or how hard you work, but instead, what you think is possible. Now, this might sound a little woo woo, but please bear with us.
Running a business requires a ton of skills both hard and soft. Yes, you need a few accounting basics and strong communication skills. You'll need marketing know-how and managerial chops plus a customer success attitude. All of this can be learned and honed.
But if you're new to business, you might not realize how much you need to cultivate resilience and persistence to keep going during difficult times.
There are plenty of books, Ted Talks, and other resources to help but one thing every successful business owner needs is a supportive community. Other business owners can give you a pep talk when you're down, point you toward helpful resources when you need them, and celebrate with you for the good times.
You can meet other successful dog groomers online and through organizations like Groom Expo.
12. Choose a Good Location
You've probably heard realtors say, "location, location, location." That's because where you choose to put your dog grooming business can make a big difference in your success.
It's a good idea to choose a location near plenty of dogs. Is there a space near a dog park or a veterinary clinic? What about a pet store (but not one that offers grooming.)
Otherwise, a good location could be a neighborhood with plenty of foot traffic. One groomer told us she opened her shop in a historic district near a popular walking trail which helped her shop quickly get customers.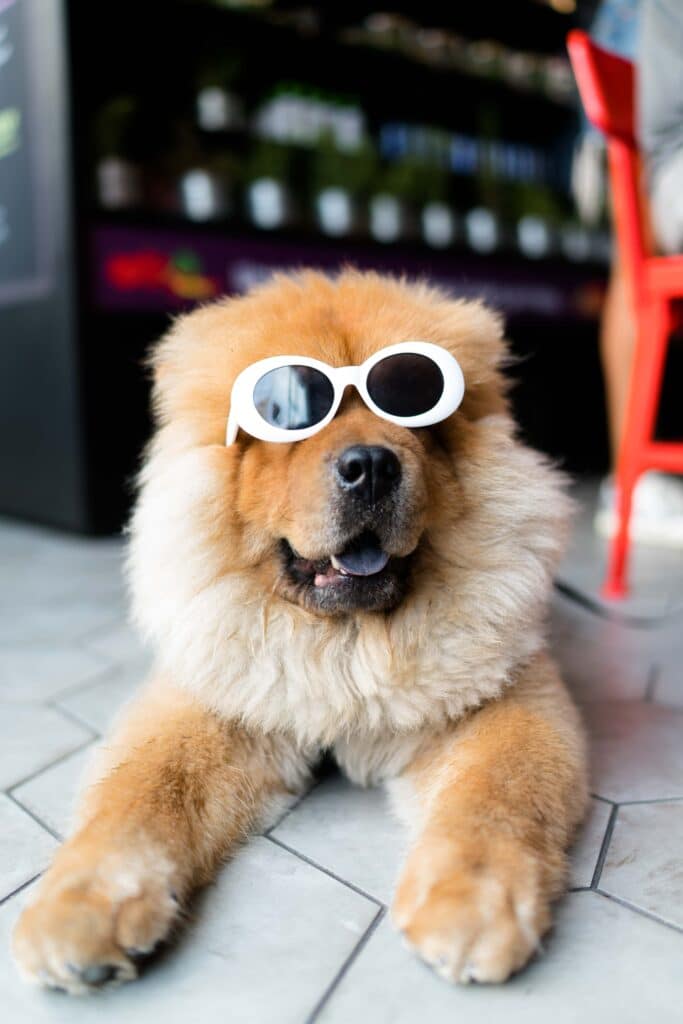 13. Get The Right Type of Equipment
The type of equipment you need for your dog grooming business depends, of course, on which kind of grooming service you've decided to start.
If you're offering self-serve doggie wash, you'll need several large tubs with pull-down sprayers. You'll need plastic aprons for your customers to use so their dogs won't soak them. You'll need soap for sensitive skin, and for regular skin, and so on.
You can also go with new or used equipment. There's no reason you can't start small and add more as your business grows.
How To Start a Dog Grooming Business
Bottom line is that asking how to start a dog grooming business is a great question. Hopefully, this has sparked your thinking. Now it's time for you to make some lists and some phone calls so you can groom some dogs!
Already took the first steps to start your dog grooming business and want great software to keep everything on track? Try Daysmart Pet Software absolutely free for 14 days!