Looking for a Pet Bathtub? Here Are the 10 Best Products On The Market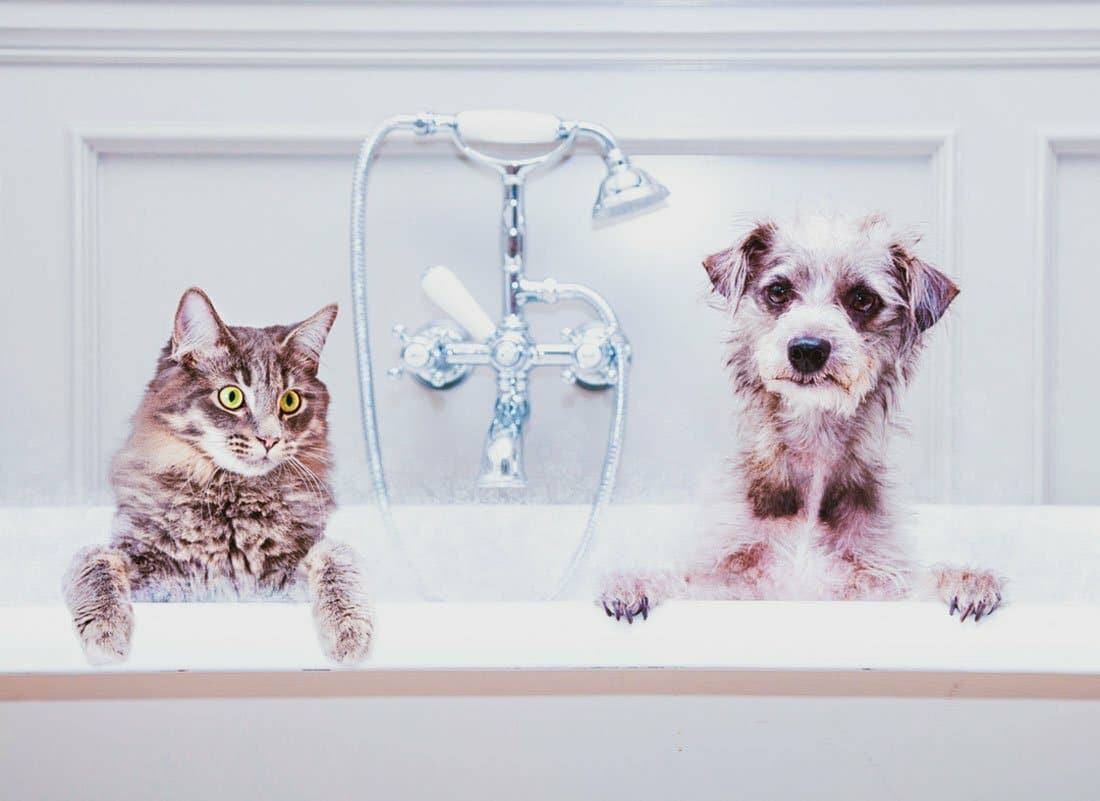 Despite how it may look in the movies and TV commercials–all soapy bubbles and happy tongues–washing pets in an ordinary bathtub can be quite the ordeal.
If the only time you're in need of a place to wash your pet is when he rolls in mud in the backyard, you'll probably be able to get away with washing him up in your own bathtub, or hosing him down on the back porch–but the fact is, as a groomer (or a pet owner with mess-prone animals!), a standard bathtub or utility sink may not cut it.
Luckily, for those of us who spend a little more of our time washing pets, there's a whole host of specially-designed pet-washing tubs for your choosing.
Say goodbye to slipping around on your knees and spending hours mopping up the bathroom floor; check out the 10 best pet bathtub products on the market!
1. Home Pet Spa Wash Enclosure
Here it is: the Home Spa Pet Wash Enclosure! One of the market's most-luxury pet bathtub models, this pet bathtub is sure to transform your pet-washing game entirely.
The Home Spa Pet Wash Enclosure has a partial covering that serves to keep pets fully in the tub throughout the wash; no more wrestling with those big, wet pups! The tub comes complete with strategically-placed jets and an attached shower wand–everything you need to keep those pets happy and smiling!

2. Mustee 28CF Utilitub Combo
This tub is a bit more traditional, but every bit as effective as the Home Pet Spa. The Mustee 28CF Utilitub Combo bath is plenty big and durable enough to accommodate any size pet (okay, well, "any size" under 300 pounds!) with ease!
This pet bathtub comes complete with 4 steel legs, which make it extremely durable, and a pull-out spout that can stretch up to 24 inches, which makes it super effective for washing!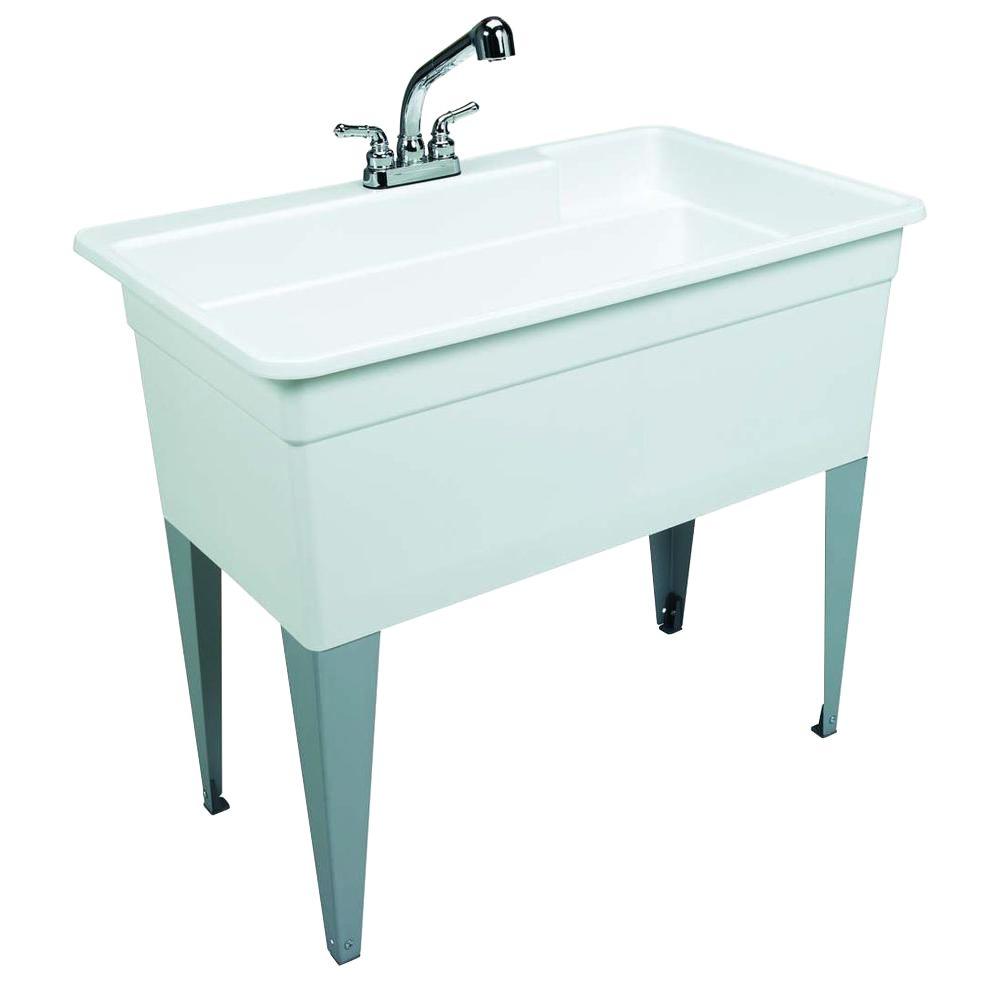 3. Lilys Pet Collapsible Tub
A less-substantial and expensive option, Lilys Pet Collapsible Tub is ideal for groomers whose furry friends are on the smaller side. If most of your clients are small dogs or other small animals, this bathtub may be just the option you need.
The tub is entirely portable, as its durable fabric and PVC pipes collapse so it can be transported in a more compact bundle by its vinyl handles. This tub is cheap, antibacterial, and long-lasting!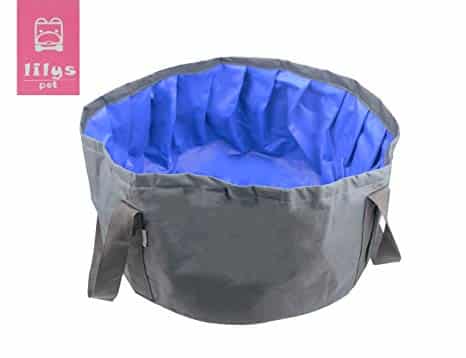 4. Master Equipment Everyday Pro
One of the most groomer-friendly pet bathtub options, the Master Equipment Everyday Pro is like that second set of hands you always wish you had!
This model boasts a stainless steel stand, shampoo rack, multiple faucet hookup options, and four different leash hooks. It's also big enough to accommodate most any size pet, so you'll always have the convenience of this Master Equipment tub on your side.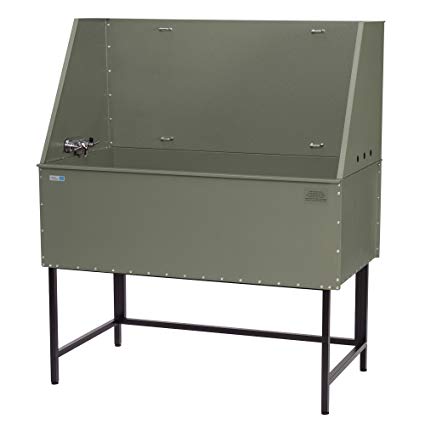 5. Booster Elevated
For the fun and convenience-loving groomer, the Booster Elevated tub may be the perfect fit. It's designed to be equal-parts functional and user-friendly.
The Booster Elevated bathtub comes in 4 colors, each of which is equipped with a one-size-fits-all entryway and nonslip rubber flooring. And get this–while your client shakes dry, just snap this tub apart and store it flat in a corner of your workspace!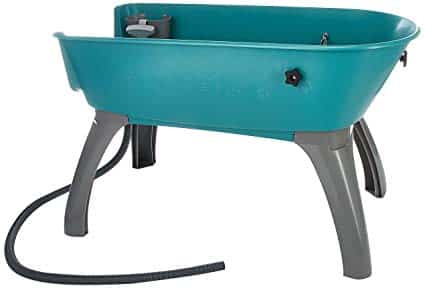 6. Pet Gear Pup-Tub
This tub is perfect for the groomer who loves a good deal and a great amount of function. The Pet Gear Pup-Tub comes with 2 functional straps to ensure your pet or client stays in place while you wash, as well as a rubber mat-covered floor to help her keep her footing.
This tub is durable and easy to clean; plus, it fits on most counters, so there won't be any backbreaking-bending to scrub!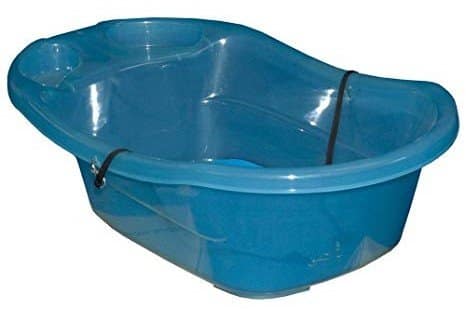 7. Kopeks Pool
The Kopeks Pool is an excellent option for those who value flexibility and keeping their options open. This lightweight pet bathtub can be used on any hard, flat surface–and when you're finished, you can drain and fold the tub for easy storage.
This pet bathtub comes in 3 different sizes and can be used as a pool for playing, too. Just choose whatever is best for your little fur-pals!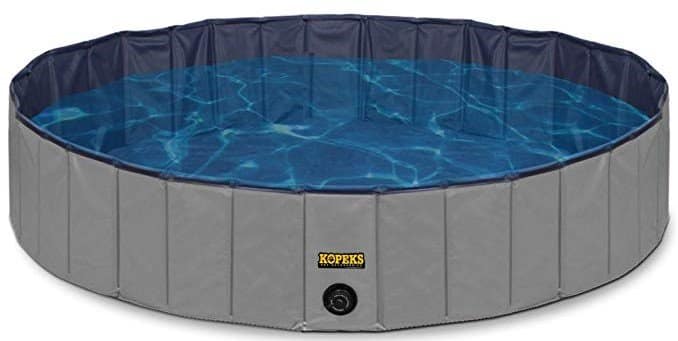 8. Flying Pig FP301
This tub was created with comfort in mind–for the pet and the groomer both. The Flying Pig FP301 is crafted using sturdy metal. Its practical metal stand allows the tub to support pets of all sizes and allows groomers to remain upright while they wash pets at a comfortable elevation. The tub's floor is designed to allow pets stability during washing.
The Flying Pig FP301 will stand the test of time, as it won't corrode or rust. It comes complete with 2 separate hoses; one for hot and one for cold water. If you're looking for a great, practical investment, this may be the tub you're after.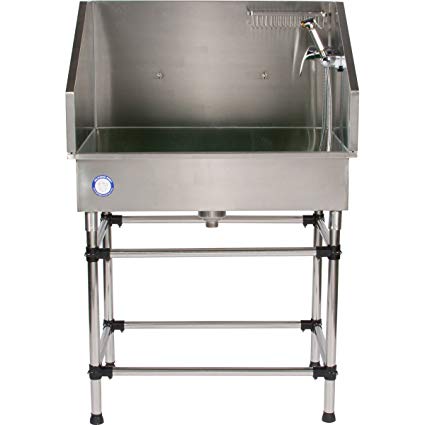 9. Flying Pig Portable
Another from Flying Pig brand, this tub values portability for the mobile groomer (and pet!) on the go. Set it up indoors or outdoors and be free to scrub your small- to medium-sized pet from all angles.
This tub is simple but super-functional. Its stand is adjustable and it comes with 3 leash-hook options, so you don't have to give up on loving your options!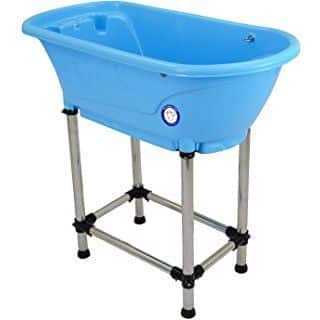 10. Flying Pig FP701L
For the trifecta of Flying Pig pet bathtubs, we present to you the Flying Pig FP701L! This industrial-grade tub will be enough to convince even the most skeptical of pups that you mean business. This massive, super-durable tub is perfect for pets big and small–it even comes with a ramp for easy pet access!
Probably the most intense and functional of all pet bathtubs on the market, the Flying Pig FP701L is exactly what the super-serious groomer needs.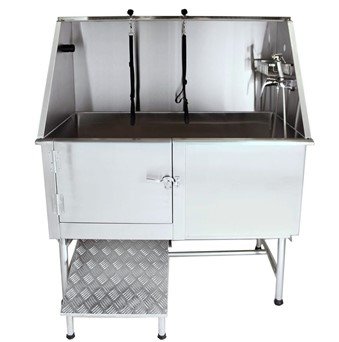 Still Looking for the Perfect Pet Bathtub?
If you spend a good amount of your time washing pups and other pets, it makes total sense that you'd be after the perfect product to make your job easier (and drier!). A specialized pet bathtub may be exactly what you need to make it happen.
For more services to make your life as a pet groomer easier, check out our site!