Love Animals? Check Out These Amazing Careers with Dogs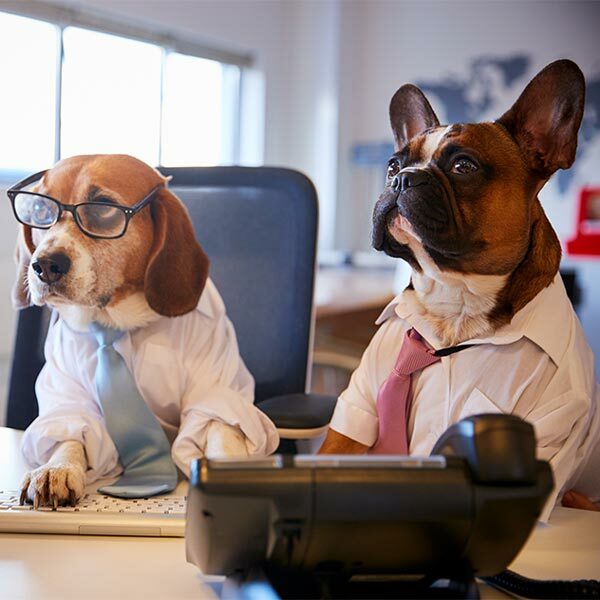 Love Animals? Check Out These Heart-Warming Careers with Dogs
Most dog lovers don't consider the fact that they can turn that love into a thriving career. Believe it or not, it's true! There are tons of amazing careers with dogs that animal lovers can master, from jobs that let you save animals' lives to ones that let you make dogs look their cutest.
If you're interested in turning your love of dogs into a career, consider one of these careers in the field.
Dog Grooming
If you want to spend a lot of time making dogs look their absolute best, dog grooming is for you.
With just a little schooling and practice, you can become a dog groomer fast. You can open shop on your own as an independent, or work at a grooming salon with a few partners. With a career in grooming, you can expect to bathe dogs, cut their nails, and give them stylish haircuts that their owners will love.
You can get started relatively cheap, especially working out of your own home. All you need is the right tools and the know-how. Once your business starts booming, you can even get automated management software like Daysmart Pet groom to help you thrive!
Veterinarian
If you want to truly dedicate yourself to animal care, you should become a veterinarian.
Veterinarians take care of all sorts of animals, from dogs to birds all the way up to horses. As a vet, you're essentially a doctor for animals. Your tasks run from simple diagnoses of common issues, to life-saving medical operations.
It takes a lot of school, determination, and professionalism to succeed as a vet, as well as a strong stomach at times. If you have good control over your emotions and the where-with-all to get through the schooling, you can make a great living as a vet. The feeling of helping animals get back to their best lives is an incredible one.
Dog Breeding
People are always looking for dogs, so why not become the source?
As a dog breeder, you need to maintain breeding standards and keep your dogs as healthy as possible to get the best litters. You'll likely start by working with a trained breeder, learning the ins and outs of the industry. It takes a lot more than letting a male and female dog into a room together — it's all about giving all your love and attention to the dogs, as well as the pups.
Dog breeding often starts slow (and the money won't come pouring in at first) but eventually, you can turn this fun hobby into a lucrative career. You also get to hang out with a ton of puppies. Talk about a dream job.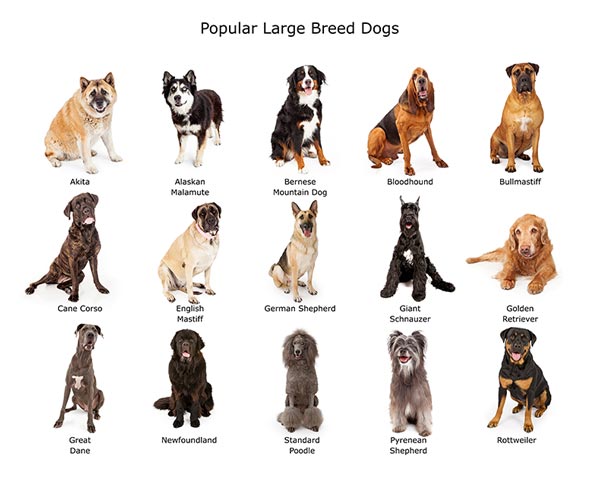 Dog Sitting/Pet Boarding
Unfortunately, we can't take our dogs with us everywhere. That's where a dog sitter comes in.
As a dog sitter, your task is to watch dogs for people on vacation, visiting family, and otherwise away from home. You'll need to feed them, play with them, and make them feel as comfortable as possible while their owners are away. You can take the dogs into your home, go to theirs, or even run an on-location pet boarding service complete with a big yard and housing for each pooch.
It can be a lot of work (especially with more stubborn dogs and a larger enterprise) but the flexibility of the job is fantastic. Plus, you'll get to make friends with tons of dogs. What's not to love?
Click here to find out how to make the pet boarding business a lot easier.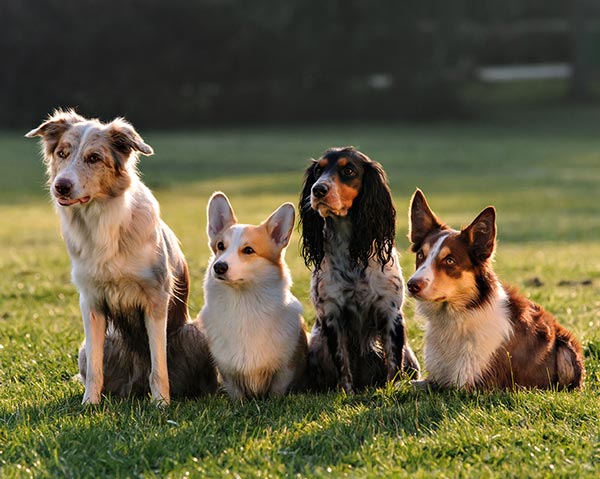 Dog Training
Not every good boy starts that way. As a dog trainer, it's your responsibility to make sure every dog gets there.
A dog trainer, or animal behaviorist, works to mold the negative qualities of a dog into positive ones. You'll be working with puppies who need to learn the ropes, and older dogs with bad habits they need to kick. It might require getting down and dirty sometimes (always be careful of bites and scratches) but that's just part of the job.
You can get into general dog training or even agility training. This involves teaching dogs how to run through courses and perform adorable tricks worthy of a Super Dogs show. It can be frustrating when a dog won't listen (and not all of them will) but as long as you do your best, you'll find success in the field. If you run with a dog training business be sure to consider a scheduling system that can capture all your clients details and help book your group session.
Dog Supplies
For a more hands-off way to support dogs, why not get into the supply stream?
At the most basic level, you can work at a pet or dog supply store. Stock products, make recommendations to dog owners, and sell products. As a fulltime retail employee, you can make a living selling dog and pet products.
On the more involved end, you could start selling your own dog supplies! There's a whole community of people across the web (sites like Etsy) that make their own dog toys, custom beds, clothing, and even treats. If you're a little artistically inclined or willing to learn, you can make a good profit doing this.
As your profits grow, so can your business. You can start working with manufacturers, get a few employees making and selling supplies, too, and thrive in the industry. Who knows how far you could take your dog supply store?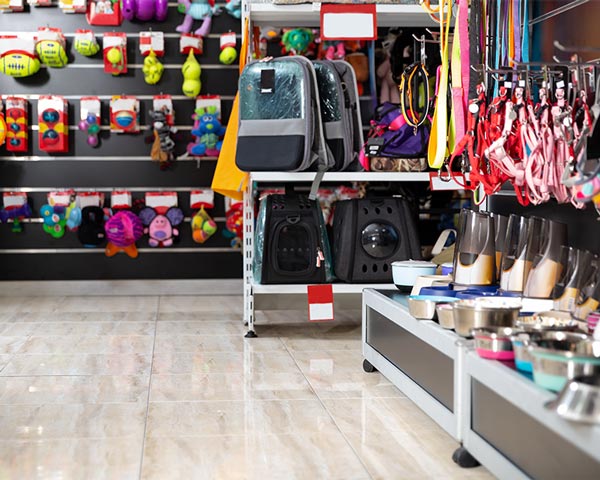 The Many Careers With Dogs
These are just some of the many careers with dogs that you can undertake. If you love dogs more than anything, why wouldn't you want to work with them? Whether you're selling dog supplies, helping dogs learn the ropes, or grooming them to perfection, there's a career in dog care out there for you.
If you'd like to learn more about Daysmart Pet Software, contact us today.