9 Places All Dog-Lovers Need To Visit At Least Once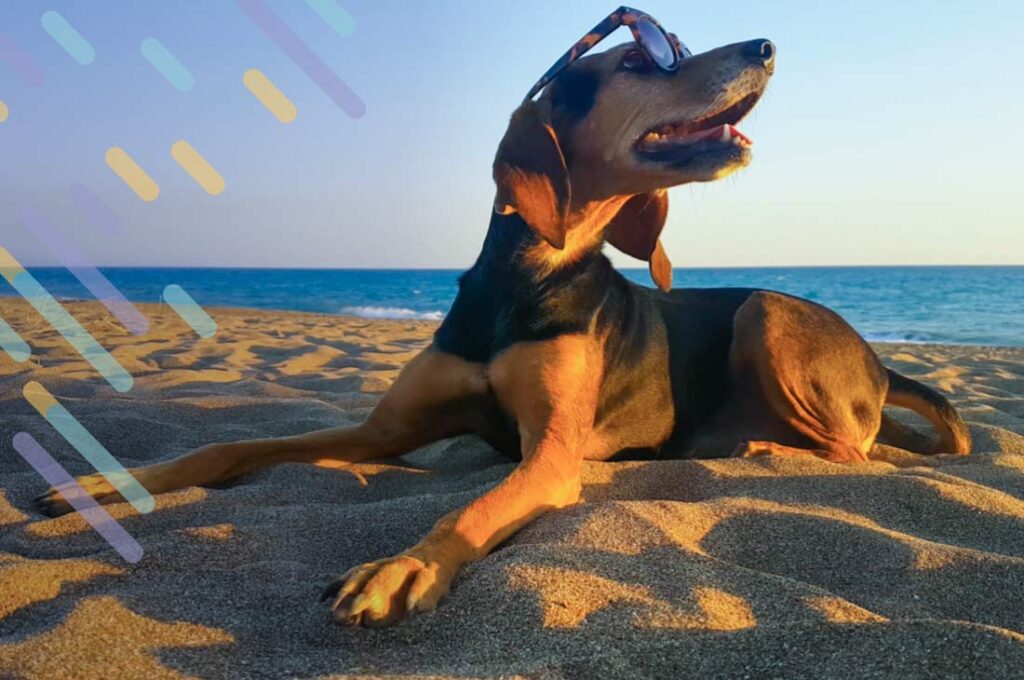 Dog Friendly Vacations
The average American worker has just about two weeks of paid time off every year. That's not very much in the grand scheme of things, which means you need to make the most of it.
You've probably thought of many dream vacations but never considered what it would be like to bring your dog. Or you may have decided it's too difficult to find a dog friendly vacation with proper lodging and places to go to for activities if you have a pet with you.
But we're here to tell you that there are a ton of awesome dog friendly vacations you can take with your dog. All it takes is a little planning and research. Check out this list of the best dog friendly vacations and start traveling today!
1. Hike the Appalachian Trail
If you have an adventurous spirit, then there is no better trip for you than hiking the Appalachian Trail with your furry best friend. Imagine navigating the expanse of nature with your dog, it truly sounds magical.
But, in order to take this trip, you will need to do a bit of planning. There are a couple paths on the trail that don't allow dogs.
In addition, you will need to take precautions to keep your pet fed, hydrated, and safe. That starts with making sure you have enough dehydrated dog food for the trip.
You should also purchase booties for your pet if you plan on hiking a lengthy distance. You will need to treat your dog for fleas and ticks before the trip to ensure they are properly protected.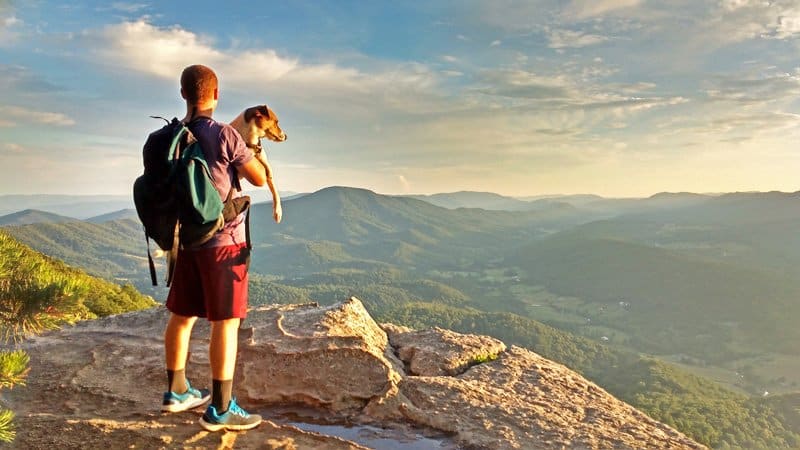 2. Visit the Grand Canyon
Although it's a national park, the Grand Canyon allows dogs on the South Rim trail. This is a great place for viewing the expanse of the canyon.
But, they, unfortunately, don't allow dogs on the inner canyon trails. This is for the dog's safety as well as the safety of wild animals. However, they do offer a kennel at the south rim where your dog can be dropped off for the day.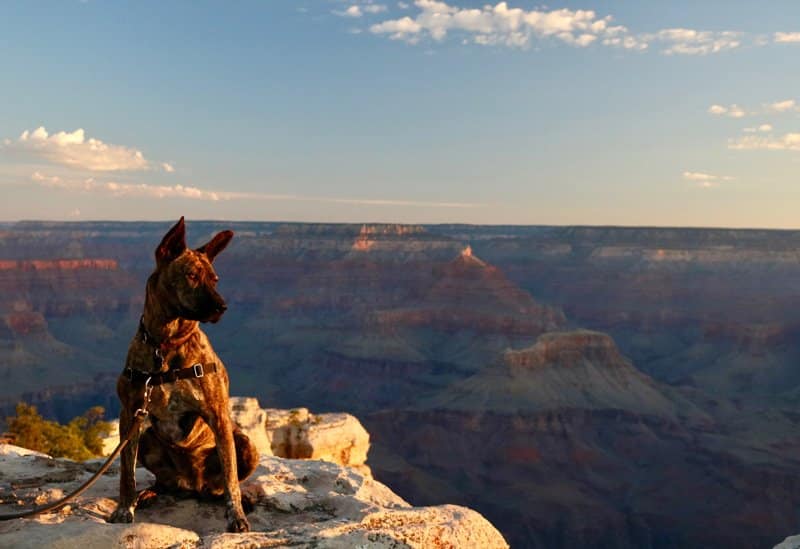 3. Head to Washington D.C.
The nation's capital is replete with well-manicured walking trails through heavily wooded parks and around the national monuments. In this highly walkable city, you will be able to take your pet almost anywhere, so long as you don't go inside.
In D.C. that's not really a problem. There is so much to see and do outdoors. Try taking a walk through the Tidal Basin, hiking the trail through Rock Creek Park, or taking the ten-mile stroll out to George Washington's house at Mount Vernon.
Even in the winter time, D.C. makes a nice place to visit with your pet. The winters are mild and snow is rare.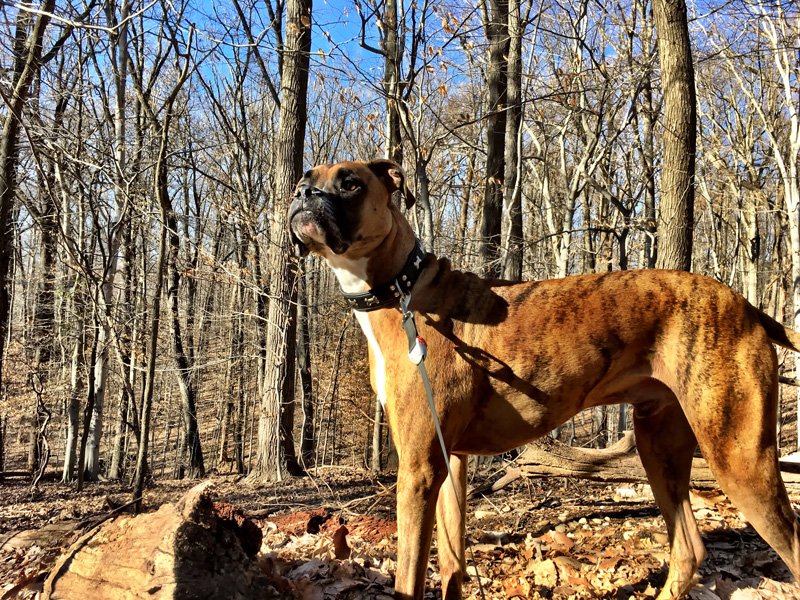 4. Take a Spin Around Austin
Austin's slogan is, "Keep Austin Weird" and what better way to do that than by bringing your silly pup along on vacation with you.
Austin is an excellent city to bring a pet to since they have so many pet-friendly bars and restaurants. It's highly likely your dog won't have to leave your side the entire time you're in town.
You'll love the live music and incredible art scene and come back for the food and friendly people.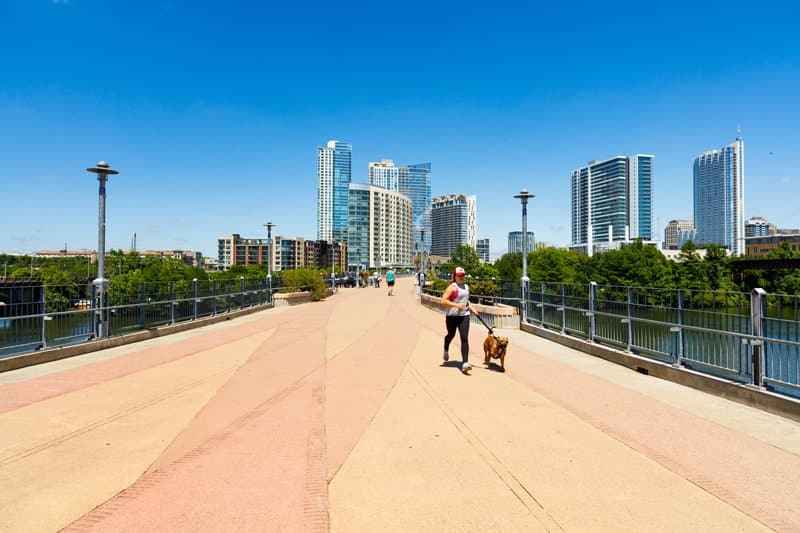 5. Hit the Beach in California
While some dogs don't like the beach very much, others love playing in the sand and jumping in the waves.
While dogs aren't allowed at many beaches in the United States, there are some cities in California that are especially pet-friendly. Try checking out San Diego and work your way up the coast along the Pacific Coast Highway. The fresh salt air and winding road give way to scenic views that will leave you breathless.
6. Visit Bar Harbor
While it's no California, the beaches in Bar Harbor, Maine have their own beauty. Try checking out Acadia National Park with your four-legged friend.
One great thing about the people in Maine is it seems they have no problem with your dog tagging along. In the Bar Harbor area, there are plenty of ferries, day cruises, and carriage tours that will allow Fido to sit right alongside you.
If you have any energy left for exploring, make sure you check out the excellent lighthouses in the area. Maine is known for the beauty of those aging buildings.
7. Soak Up the Sun in Key West
If you have always wanted to take your dog on a Carribean vacation, but don't want to put it through the pressure of taking a long plane flight into a foreign country, then Key West is an excellent spot for you.
As we mentioned earlier, most dogs love the beach and will have a great time bouncing around in the water. But Key West is also known for its bars and nightlife scene. Bring your dog along and you'll be sure to make lots of friends on a night out.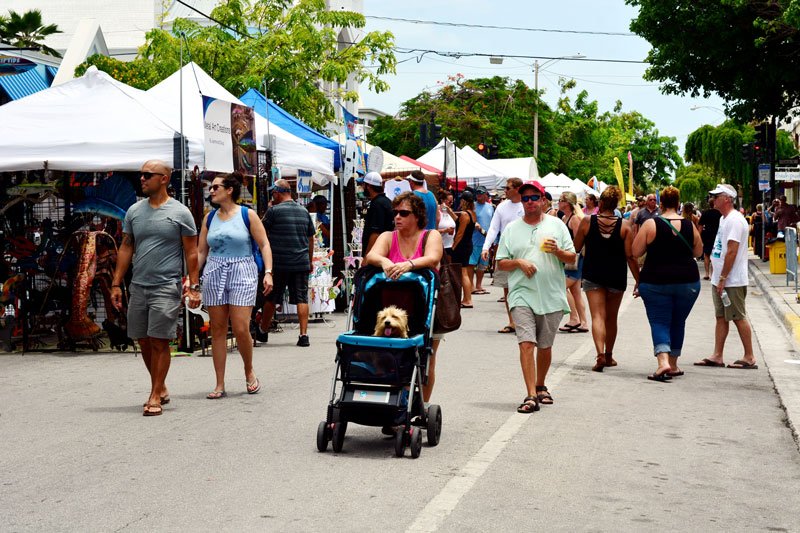 8. Expand Your Horizons in Montana
Montana is also known as the Big Sky state because of the incredible expanse of sky you are able to view on a nightly basis. Out there the stars seem to jump right out of the sky.
Bringing your pet on dog friendly vacations to Montana is a great way to make them part of this magical experience. While your dog might not know what's going on, they will enjoy the feeling of openness and the ability to reconnect with their wild side.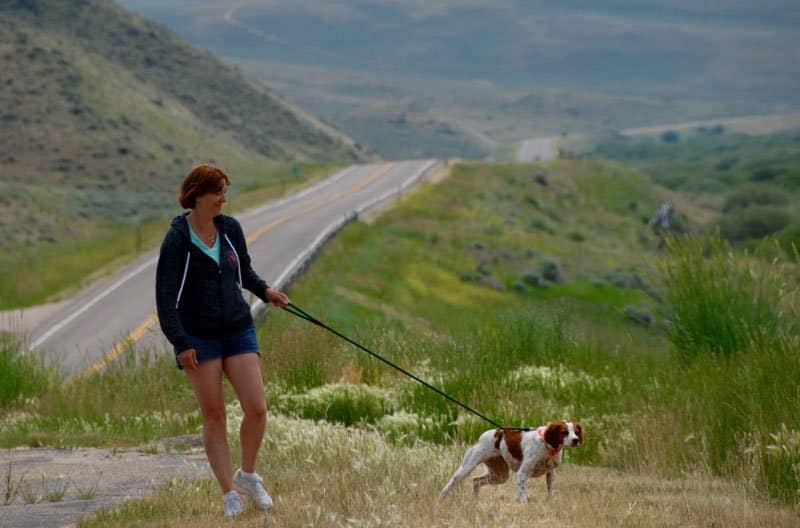 9. Get Creative in San Francisco
You wouldn't think San Francisco would be on the dog friendly vacations list but if cities are more your thing, it could be fun to take your dog to the big city. San Francisco is known for its hills and winding streets. If you start walking, there's no telling what you will come across.
San Francisco is home to many outdoor gardens and sculptures. Take a walking tour of the city and get lost.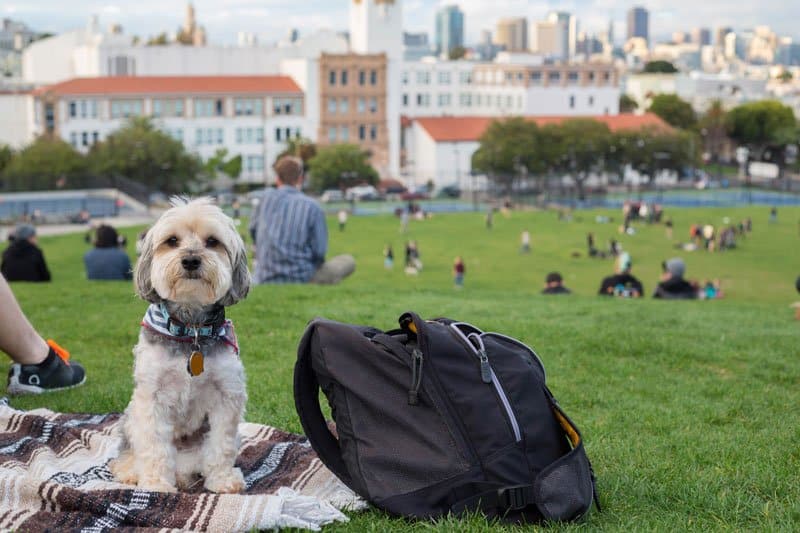 Dog Friendly Vacations are the Best
Dog friendly vacations are an excellent way to bond with your best friend while seeing a new part of the country. Bringing your pet along will give you happy memories that last a lifetime.
For more helpful articles, check out our blog today.