How to Submit Your Tattoo Studio for an Award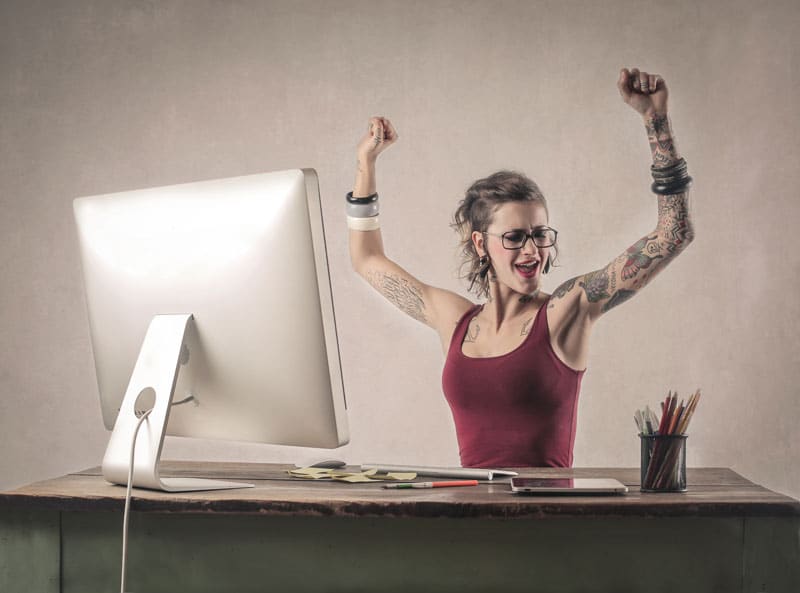 As a small business, you are constantly working to establish and grow your recognition in your local market and industry. While marketing and social media campaigns are essential elements in getting your tattoo shops' name out there, it's important that you focus on building not only visibility but also credibility. You might have referrals and reviews that show you offer high-quality services and products to your clients, but there is even more you can do to establish evidence of your excellence.
One such tactic is applying for both local and industry awards. Not only does this validate the positive impression current customers have of your tattoo shop, but it also helps to engage new prospects and provides great content for your website, social channels and marketing campaigns. Not to mention, employees feel good working at an award-winning company.
Still, submitting for an award is no small feat. It can be time-consuming and confusing, especially if you don't know where to start. Follow these steps to streamline the submission process and win the accolades your shop deserves.
Find the Right Awards to Apply For
There are seemingly endless award opportunities out there, but not every award is right for your tattoo shop. You will heighten your chances of winning—and make the most of your time and effort—by choosing an award that speaks to the niche value of your business. Find the right award by:
Choosing an award category that speaks to your strengths. Don't apply to an award for tattoo parlors businesses just because you're a tattoo parlor. Identify what you do best—whether that is best-of-breed customer service, innovative offerings or a great workplace culture—and find categories that allow you to showcase those assets.
Checking out the competition. If your competitors are applying for awards, all the more reason that you should be, too. Investigate which awards they have applied for and won in the past. Not only will these be good indicators for the important accolades in your industry, but it will be all the more exciting when you win them instead.
Making sure you qualify. Oftentimes awards include certain caveats that are not initially obvious. Double check that the award welcomes entries from your industry, with your number of employees or your current annual revenue. You should also determine how much the award submission costs and qualify if the time and financial investment is worth the accolade.
Exploring national and local awards. Don't let the size or scale of the award stop you from applying. Some of the best small business awards are offered by national companies—and just because the applicant pool is large does not mean you shouldn't apply (as long as you've established that the award is right for you). On the flip side, local business awards can help build recognition in your community. Also make sure to check out trade publications and magazines for industry awards that are more well-known amongst your peers.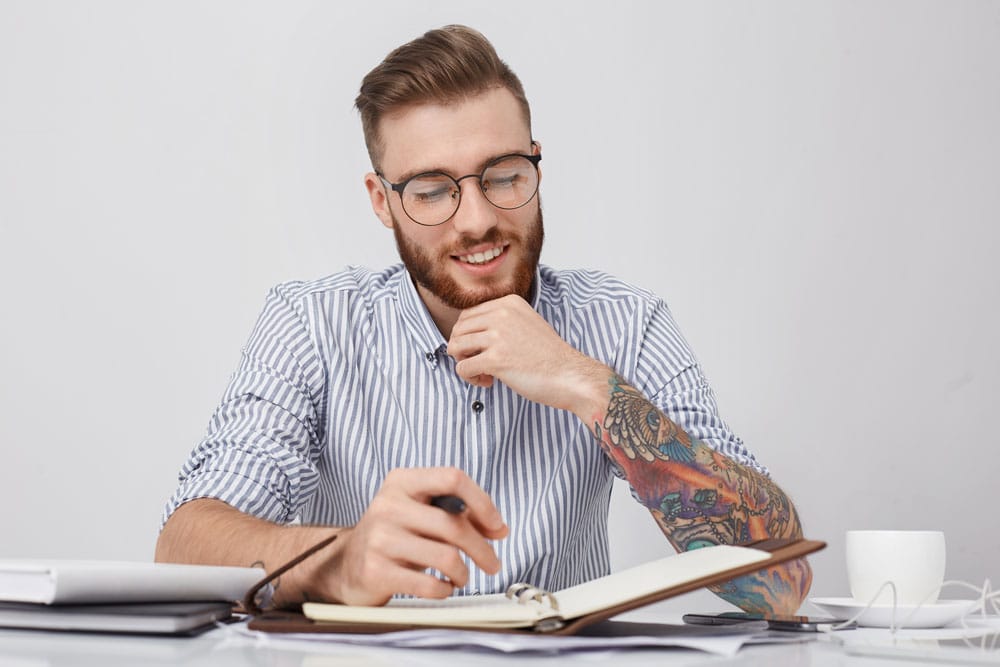 Writing the Award Submission
Once you've found the right award, drafting the submission can be draining (and intimidating)—but it doesn't have to be. By taking a step-by-step approach to the process, you can make progress and tell your small business story in the most effective way possible:
Take note of the award's timeline. When you have decided which award to apply for, make sure you identify the deadline for submission. These submissions can take time to draft, so you'll want to start sooner rather than later. (Spending some of your free time after work or on the weekend will be worth winning the award.) It's also important to note when the award winners are announced, so you can track your success in case the judges or organizations don't notify you.
Plan out your story. What about your tattoo shop really stands out? Take time to collect impressive facts, financial figures, accomplishments and customer testimonials (with approval from the client) that will make your submission pop to the judges. Also make sure that you meet every requirement of the award—some submissions require certain company statistics that you may need to search for. Once you have the quantifiable results, start to build your real story: include experiences that showcase your vision and mission, from how and why you started to obstacles you have overcome.
Proofread. Before submitting the award, always have a coworker, friend or family member check for spelling and punctuation mistakes. Period.
Once you've completed the submission process, you can begin thinking of a strategy to promote and leverage your award. In addition to displaying it prominently in your shop, think about how you can share it on social media, in marketing campaigns or temporarily incorporate the award's logo into your branding (with permission). While you won't win every award you apply for, the more strategic your approach, the better your chances are. And don't forget, your business earned it!
Check out a few examples of the types of awards and events you may want to apply for (and make sure to look out for 2019 deadlines as they're announced):
Looking for a tattoo software to help you on your way to getting an award? Get started with InkBook here!