Opening a Tattoo Shop: Everything You Need To Know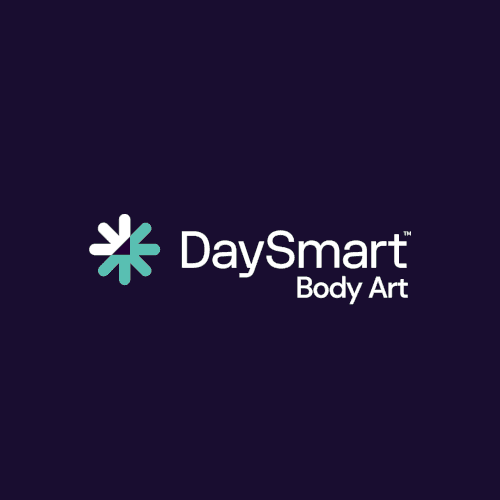 Is tattoo art more than a passing interest? Has it become your passion? Does the thought of taking the lead on marketing, running, and maintaining a tattoo shop leave you feeling excited and motivated?
If the answer is yes, then opening a tattoo shop might be for you.
If you have completely immersed yourself in the tattoo community and feel driven to learn how to open a tattoo shop, you're in the right place. We've created a guide to get your new tattoo business started. Read on to find out how.
How To Open a Tattoo Shop
There's more to learning how to open a tattoo shop than just being great at tattooing. You have to be excellent at customer service and know how to run a business, too.
Much of a tattoo artist's time is spent speaking with customers and coming to agreements on art and pricing. Consider how much more time shop owners spend resolving grievances, taking care of business operations, and handling staff needs in addition to handling their own clients.
Of course, another option is to run the core aspects of the business without maintaining a client roster of your own, but that depends on your personal preference. And, nothing says that the owner of a tattoo shop has to be a tattoo artist, but they must be intimately familiar with the ins and outs of the industry and the tattoo community.
No matter what, there's a lot to consider when starting and running a tattoo business. But, you don't have to go it alone. Professional organizations like the National Tattoo Association can help with professional connections, best practices, and resources for shop owners and artists alike.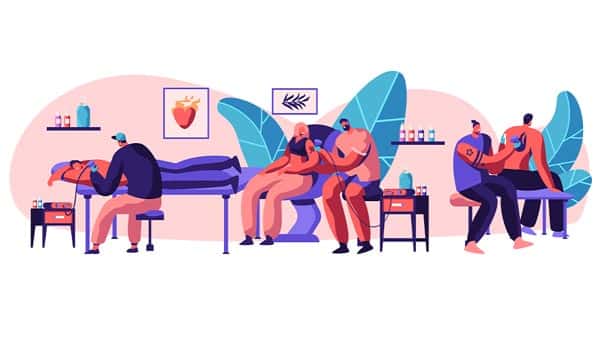 Master Your Art & Industry
If you are going to start your own shop, make sure you know what you're doing. Not just in tattooing itself, but also in running a tattoo business. You can do this as a novice tattoo artist by becoming an apprentice. As a business owner, you can achieve this by taking business courses or working your way up in an established shop.
Getting your feet wet without all the responsibility is a great way to figure out if you've got what it takes to go it alone. There's more to running a business than just providing a service and you can find that out firsthand before putting your own capital on the line.
If you aren't an artist yourself but would like to own a shop, consider partnering with a seasoned tattooist who knows the industry. You'll still want to do just as much research and put in just as much effort, but a working relationship with a talented partner could be key to setting up a successful business.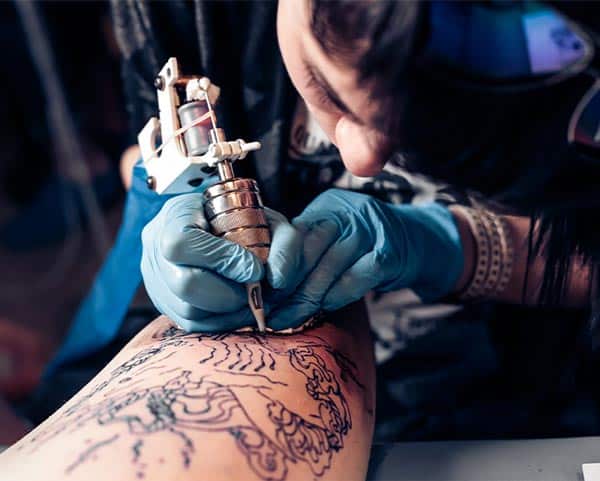 Let's Get Down to Tattoo Business
A tattoo shop is just like any other business. It's going to require a comprehensive business plan that includes the same basic foundations. If you've already worked in a tattoo shop, then you'll have a leg up.
You'll need to deal with hiring, staffing, and payroll. Each of these require making decisions about how you want your shop to be structured immediately and in the future. Be prepared to handle multiple roles for as long as necessary.
Consider getting help where you need it. If you know the finances are going to stress you out, budget for a professional accountant to track earnings, expenses and keep you in the black. Or, invest in a less expensive software solution that integrates with reputable financial software programs made specifically for the tattoo business.
Determining overhead is key to determining if your shop can be successful. So, don't skip this step. Finding software that is built around a tattoo business will give you a foundation for getting started. You can track appointments, expenses and revenue, freeing up your brainspace for other business operations and concerns.
You probably already suspected that there are many legal requirements for owning a tattoo business. And, surprise! You're right. They also vary state by state.
The AAA Tattoo Directory is a great place to start. It offers a full listing of states and their tattoo regulations, including health and safety concerns. Laws are laws and you have to follow them to stay in business in your state.
Make sure all of your permits and licenses are in order. In fact, it's a good idea to have an attorney double check all your paperwork — for your own protection.
Choose Your Shop
Your tattoo shop is going to require some specific features in order for your business to run efficiently and well. These may be specific to tattoo shops, so in some cases, the location you choose might not have everything you need.
Partitions, sinks, restrooms, or other requirements can be added, but keep an eye on your bottom line. These expenses, if shouldered by you, will need to be added to your business plan. You may be able to negotiate changes to the place with the owner if you plan on renting. These additional costs will need to be factored into your agreement before signing a contract.
Other factors for the location should be the amount of traffic outside the shop. It might be more expensive to choose a location in a trendy, upscale area, but it will also mean more visibility from potential customers more likely to be flush with cash.
Once the location is chosen. You get to have fun with your space as you furnish and decorate. Things like lighted tracing tables, reclining chairs, large mirrors, and supply carts will be needed for each station. Along with all the tools of the trade.
Some shops choose to sterilize their tools using an autoclave. Others will use disposable tools. You will have to determine which is right for your business based on cost and preference.
You're also going to need the basics like computers, printers, paper, general office supplies, internet, and, of course, a phone.
Complete your shop by creating your tattoo shop's interior ambiance. The art, paint color, and furniture you choose for the lobby area sets the tone for your shop. Choose carefully. How do you want people to feel when they walk through the door? Set the tone appropriately with that first impression.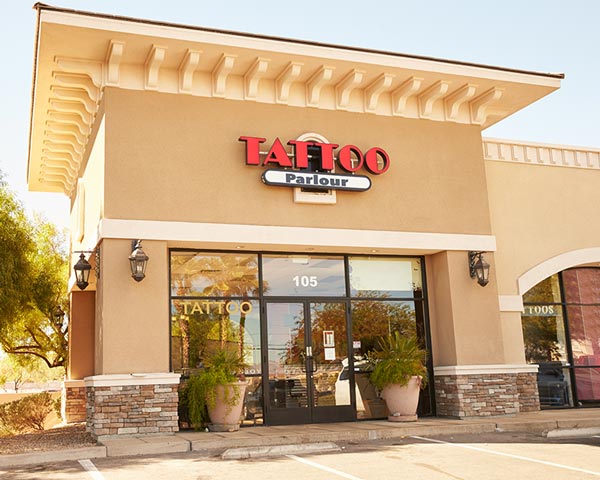 Build Hype for Your Shop
Before you get tattooing, you're going to need to build the hype. Start marketing your shop about 30 to 60 days prior to the grand opening. The sooner you can start spreading the word, the better.
You can market using paid advertisements on the radio, through flyers, and across social media platforms. You can purchase digital ads to run locally and spread the word to a specific demographic.
There's always old fashioned word of mouth too. Encourage people to visit your shop on opening day with special give-aways, events and to rate your artists based on past work they've had done. They can also like and share your posts to help you build momentum.
Be prepared to support the number of clients you expect to serve. Make sure your appointment slots are as full as possible on opening day so new customers dropping by see that your shop is already busy and your services are in demand.
This keeps your artists from being overwhelmed by drop-ins and gives the right impression. This means determining how many employees you will need to run your business. Usually, one or two professionally trained tattoo artists are recommended, depending on the size of your shop.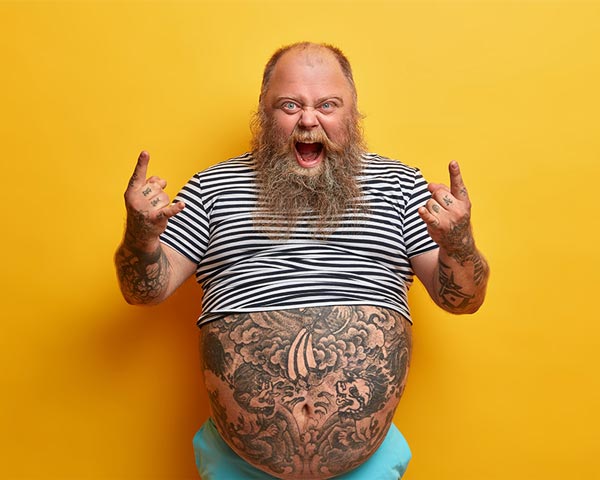 How To Open a Tattoo Shop Overview
Opening a tattoo shop isn't easy, but you can do it — with the right tools. Once you start taking the steps listed above, we know you'll be on your way to a successful business.