Salon Trends Predicted To Dominate 2020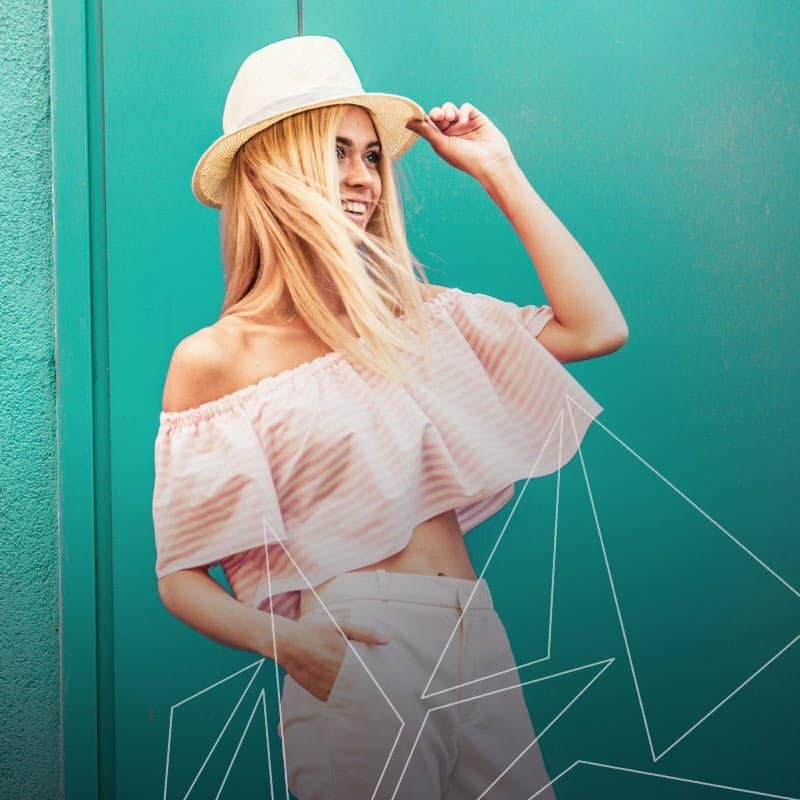 Salon trends are always changing and it can be key as a stylist to keep up with the latest and greatest styles and trends dominating the industry. But with the fast pace of trends and the busy nature of salon life, it sometimes helps to play catch up. That's why we've compiled a list of the hottest salon trends predicted to dominate 2020 and posted it here, for your quick reading.
Implementing some of these trendy styles and techniques into your repertoire can help you stay competitive and ahead-of-the-game. Below you'll find the hottest salon trends we anticipate will only grow in popularity as the year goes on.
Salon Trends Predicted To Dominate 2020:
Adapt to Clients' Habits with Booking and Pre-Booking
Nowadays, we can book restaurant reservations, doctor appointments, and more online. It's convenient and efficient to have online booking at your fingertips. And when it's time to make salon appointments, the more efficiency, the better.
There's no excuse for not having online booking integrated into your business. The modern salon industry relies on this tool and you should too! Not only will it make your job easier, but it'll also make your clients' experience much smoother.
Some services require customers to make a phone call — they're still in the dark ages! Keep up with salon trends and make sure customers can book an appointment for your services on your site. You'll regret missing out on clients by skipping this step.
Your customers should also have the opportunity to text for appointments. Investing in a service that'll enable texts to come in and go out of your shop's landline. This will be a win-win for all people involved.
In your salon, customers won't need to pre-book during their checkout process anymore. Instead, you can have a guest service agent head straight to the client with an iPad to handle the pre-booking. That way, stylists can finish their work, uninterrupted.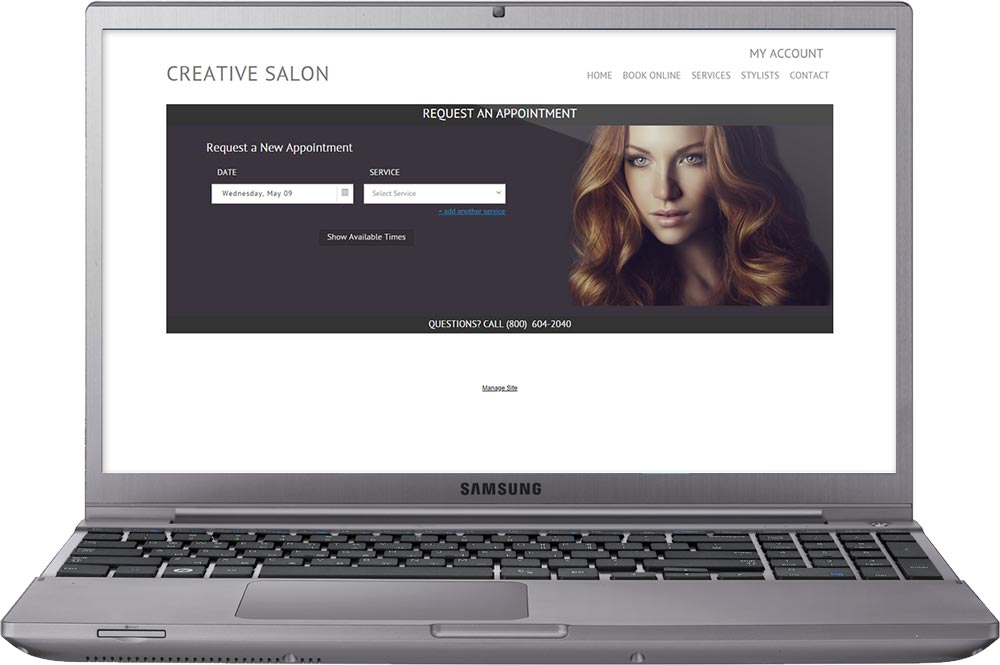 Keep Your Connections and Strengthen Client Retention
One of the biggest salon trends is having the chance to connect with clients in the fastest and most secure way.
Prior to booking an appointment with your salon, clients will spend plenty of time on your website and social media channels. Keeping your website professional and simple to navigate is key. Your social media pages should feature images of actual clients from all of your stylists.
Once a customer is ready to book, they must be able to do so via website, phone, text, or app. Stay ahead of the curve by using salon apps that can help your clients book appointments, message you, check-in, or purchase products you have in-store. This is the level of technology you should have if you really want to strengthen your client retention rates.
You can even email or text reminders to your clients to handle the issue of no-shows or late customers.
Keep Your Productivity High With Apps
Revolutionize your salon's productivity with the help of mobile apps! It's important to have real-time updates and built-in tasks for staff, owners and managers. The more access you have to this key data, the more improvements and adjustments you can make on the go.
Send your staff push notifications with the click of a button. Give them the chance to see how business is going that day, week, month, and year. This information is powerful towards motivating your stylists to increase their services and boost retail sales.
Maximize Your Social Media Platforms
You want your brand to be established and to have accounts across most, if not all, social media platforms. First, you should get your team on board to ensure that social media involves, everyone. Get everyone on the same page of expanding your salon's presence on social media.
Remain consistent by creating hashtags for your business and using them consistently. Ensure that those hashtags are visible on each stylists' station, your printouts, the salon website, etc. This will remind customers to use them.
Every stylist should also be using these hashtags and a professional social media handle on Instagram. Or if you have older clients, utilize the social platform to adhere to their interest. For example, posting before and after photos go over really well for 45-55-year-old customers.
You should be posting content every, single, day. It can be photos of gorgeous hair, nails, makeup, etc. Ask your clients what they want to see on your Instagram and use it as your source of inspiration.
And make sure that you're engaged with reviews! Acknowledge every review that comes in and engage in negative reviews by asking how you can help to make the situation better. Follow up with a phone call and thank the reviewer for bringing the issue to your attention — you could gain a loyal client!
Business Technology Salon Trends 2020:
There's a lot happening at salons besides the cuts, however. The industry is dynamic like any other, and new tech, business processes, and customer services are always being developed. Below, we take a look at some of the business trends to keep your eye on.
As with most years, technology will take center stage in the changing salon landscape in 2020. Technology is here to stay, impacting just about all aspects of big and small businesses alike. To be successful in the coming decade, you'll want to be adaptable to tech.
Services today use technology for just about every purpose, from online shopping to rideshare. The salon industry has incorporated technology to various aspects of store operations. The obvious one is booking.
If you are still using an outmoded booking system, you can easily save time and money by switching to a convenient app or computer-based booking system. This is a customer favorite, as it gives them more options for booking their appointment.
It will also save your front desk time manually booking clients, helping them focus on the less transactional, meaningful work you need done.
This also might involve equipping your waiting and seating areas with WiFi internet access, modern tech amenities, and charge-up equipment for phones and iPads.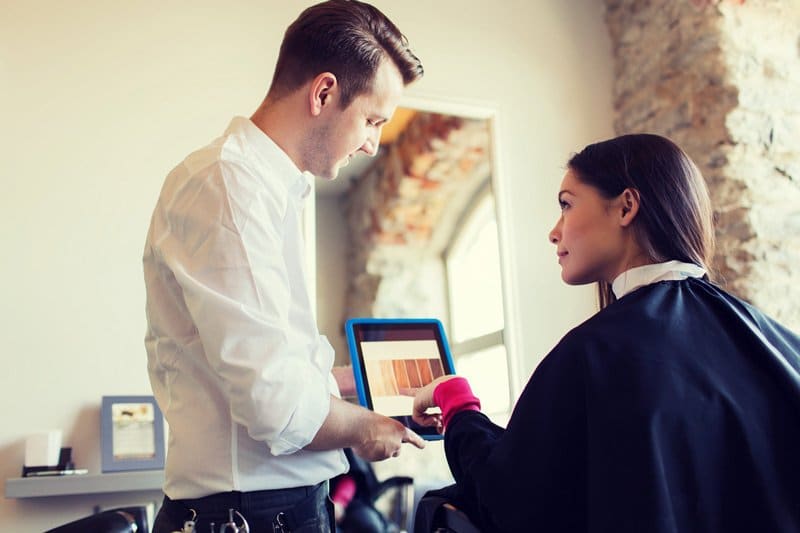 Diverse Offerings
Salons can invest in both depth and breadth by offering a wide range of services and products for all kinds of different hair.
This is a key step to increasing market share and competing with online retailers for products. Pairing consultation and product offerings for non-traditional hairstyles is on-trend.
Spa Amenity Salon Trends
There was a day when spas and salons were separate locations. But the rise of "spalons" challenges the bright line that used to keep these two establishments apart. Now it is common for a salon to offer some of the amenities associated with a typical spa.
Customers love the "two-for-one" convenience you can provide by offering relaxation and beauty services all under one roof.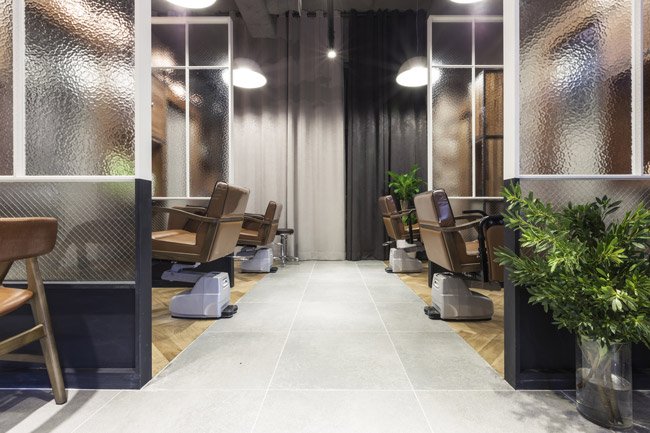 Organic Product Lines
Customers are more conscious than ever about the ingredients and chemicals that go into the products they use daily. As a result, the popularity of organic products has been on the rise.
Organic products provide safer, more environmentally friendly alternatives to traditional beauty products. As a salon owner, you should consider keeping a line of organic products in your inventory to meet the growing demand.
The salon and beauty industry is always changing. From trending hairstyles to new ways of doing business, it pays to keep updated on the exciting changes happening to this very dynamic industry.
We believe all these trends will be on the upswing for the upcoming 2020 year. By keeping ahead of the curve, you can gain a competitive edge and enjoy happier customers and heavier profits.
Another key to gaining a competitive edge and keeping happier customers? A powerful salon software like Daysmart Salon! We have packages and pricing options to suit all size salons. Try it out free for 14 days here.