What's New With DaySmart Salon? Find Out Here!
Streamline Your Workflow With Our Revamped Appointment Book
Appointment Book – New Look & Feel!
*Cloud user only
To access the new appointment book in your Daysmart Salon Software, simply login to your account and then click 'Switch To New Site' on the top right corner. Don't worry – if you would prefer to use the "classic view" you can switch back at any time!
Our improved appointment book now has the calendar on the left side to allow you to easily and quickly change dates.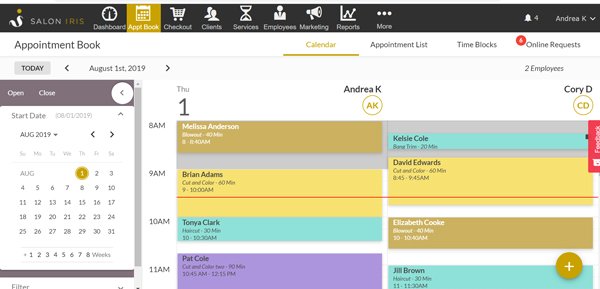 New Appointment Cards – Efficient Appointment Creation!
When you click on a time slot, an appointment card will now open up to allow you to be able to easily create new appointments.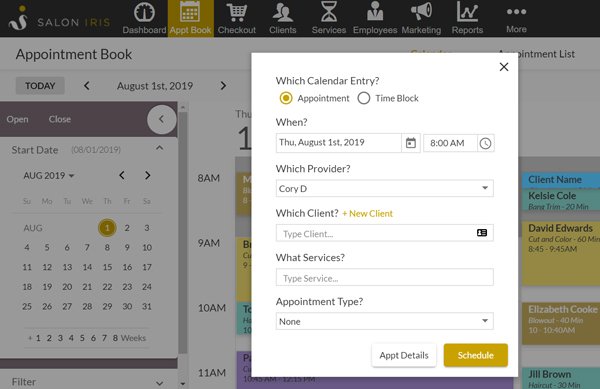 When adding services to an appointment booking, Daysmart Salon will now suggest your client's previous purchases right at the top for easy viewing.
Existing appointments will now be read-only, allowing you to cancel and check-in appointments.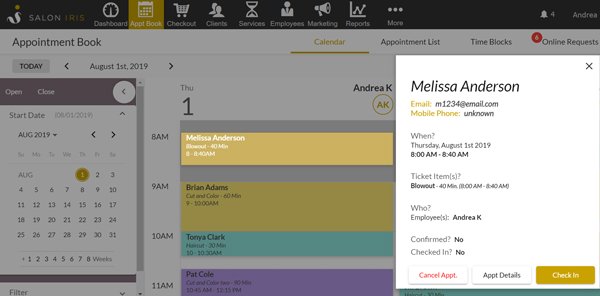 Appointment Details – Effortless Customization!
When you need more control, you can now switch to the details view to customize the duration, prices, quantities, or to book multiple employees. You can also now easily view and enter new formula notes from the 'View Info' tab.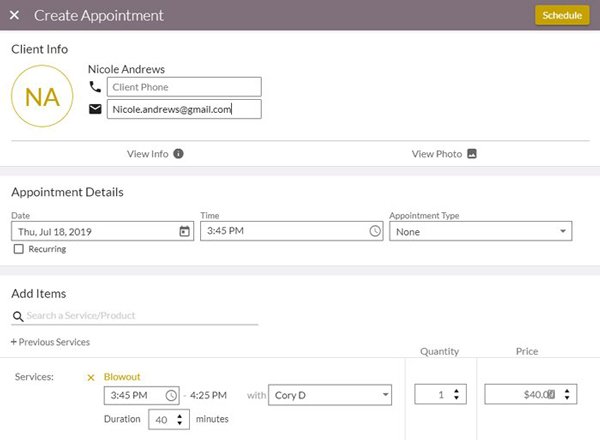 New Checkout Flow – Enhance The Client Experience!
A new checkout screen has been added so you can now see clients currently receiving services at a glance, and easily check out a customer who is looking to purchase only products only.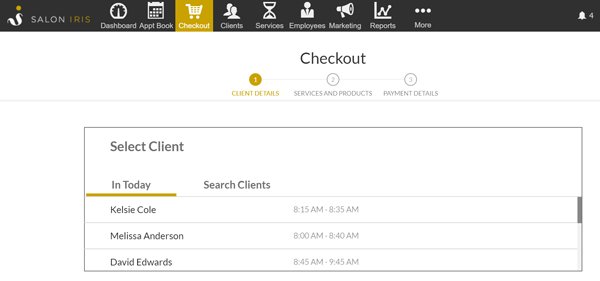 Once an appointment has been checked-in, you can now easily check out that appointment, right from the appointment book.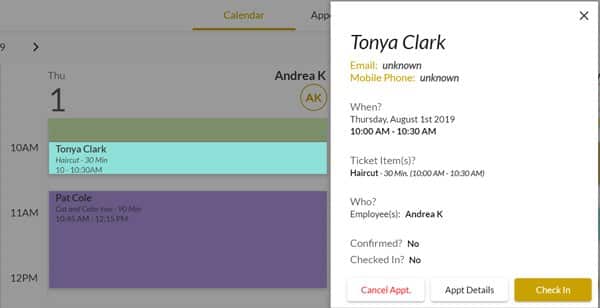 With the new checkout flow, you will only be able to purchase gift cards, return items, and apply discounts when in the view shown below.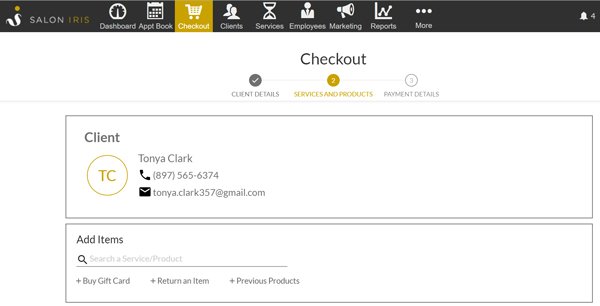 When adding payments, the user will be presented with easy quick options.
Lastly, after you have closed a ticket, you can now easily re-book the appointment to streamline your workflow and earn more recurring revenue!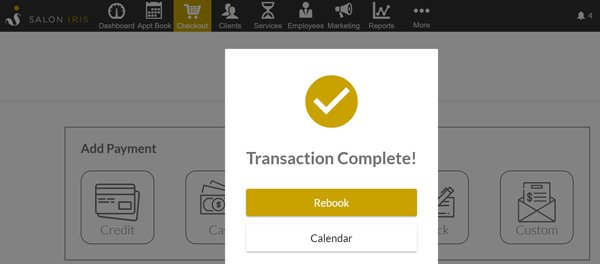 New Add-Ons Now Available!
QuickBooks Online Connector
*US customers and cloud users only.
Based on popular demand, Daysmart Salon now connects to your QuickBooks Online account to keep all your transactions up to date! If you already have a QuickBooks Online account, simply login to your Daysmart Salon account, click 'More' on the top right corner, select 'More Features', and then click on 'QuickBooks Online'.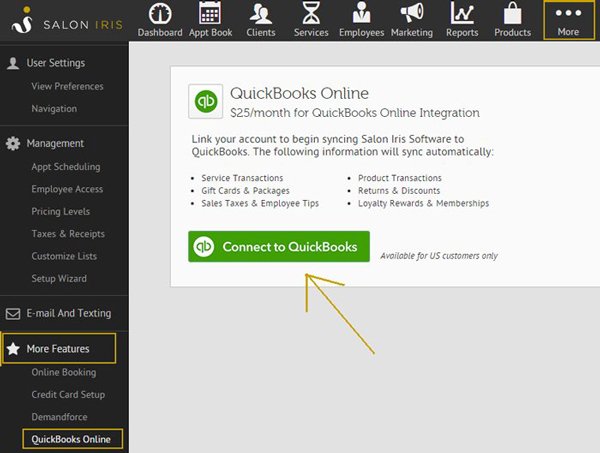 You can then click the 'Connect to QuickBooks' button and login to your already purchased Quickbooks account to start syncing; Service Transactions, Gift Cards & Packages, Sales Taxes & Employee Tips, Product Transactions, Returns & Discounts, Loyalty Rewards, & Memberships.
Don't have QuickBooks Online? You Should! Click this exclusive link and get 50% off for your first 6 months, courtesy of Daysmart Salon!
You can even connect to QuickBooks Online on the go via our IOS and Android Apps! This is done from the settings screen on the 'More' tab.


Reputation Management – Protect Your Business Online!
Your online reputation is more important than ever, and largely out of your control. While we can't promise you anything but five-star reviews, our latest add-on gives you an easy to use dashboard that shows you what is being said, and where.
It allows you to solicit more reviews from customers you think are likely to say nice things. It allows you to respond to reviews (positive or negative) from within the dashboard and even export reviews you like to your own website.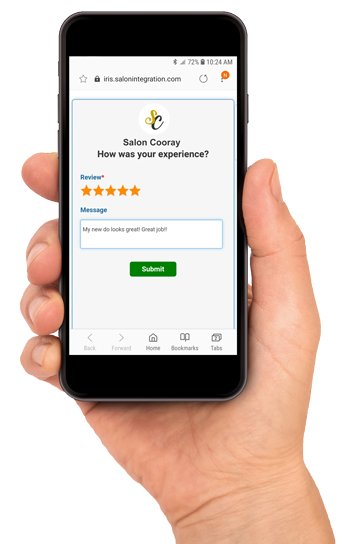 Our newest add-on is now available for cloud and desktop users and integrates with your existing software, so after some simple setup steps (that we'll walk you through) there are no other logins, no separate bills to pay, or systems to manage – this is a new menu item right within the software you use everyday.
Want to learn more? Read our recent blog post on the subject.
Want to get started? Call our Sales team to get this added to your account at (800) 527-7600.
We continue to listen to our users and work to improve our products everyday to better meet the needs of your business and your customers.
We hope you enjoy using our products and will continue to trust your business management to us – and we take that trust very seriously and will continue to add new features and enhance our functionality.