Salon Trends Predicted to Dominate 2021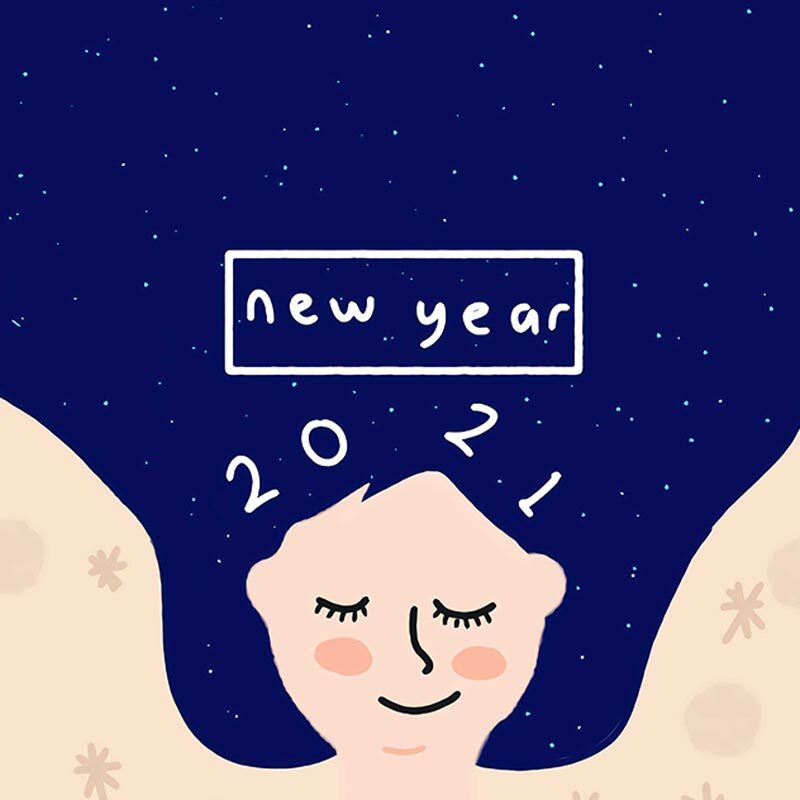 Salon Trends Predicted to Dominate 2021
We spend an average of $55,000 on hair and grooming in our lifetimes! Keeping up with the current salon trends is the best way to make sure your clients are getting the best experience possible.! With that being said, the trends change so frequently that it can be difficult to know what is in and what is out!
Don't worry though, we have got you covered! We are making sure you don't get left behind with this article full of all of the beauty salon trends you can expect in 2021. Let's take a look!
The Age of the Influencer
It is no secret, social media platforms like Instagram, Snapchat, and TikTok are influencing trends faster than any other platform in the industry. Instagram, for example, has 500 million daily active users! These platforms can make or break a salon.
Your guests want to receive treatments that they see on these platforms. They want to visit the salons based on beauty salon trends their influencers are showing them. Getting involved positively with these platforms, and certain influencers is going to be huge in the future in terms of salon market trends.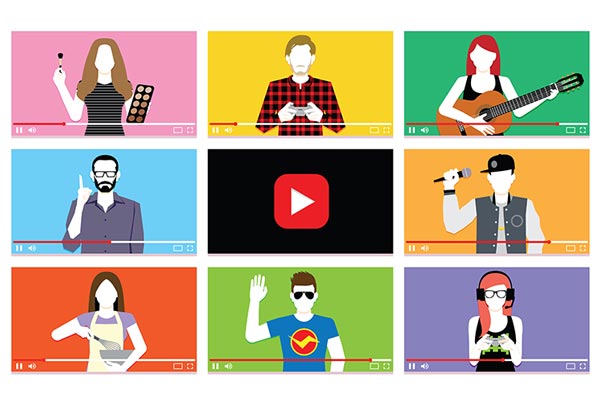 Business Mogul Meets Beautician
As we said, social media is changing the hair salon industry and other beautification industries in many ways. Clients are savvier as to what treatments they want and the process behind the treatments. They want their beauticians to be experts and they want to feel heard. Streamlining communication and keeping those channels professional should be your focus. There are so many digital tools that are designed to solve those communication disruptors, if you're using your personal number for business in 2021, you're doing it wrong 🙂
Clients are looking for someone they can trust, and with online review platforms being so easy to access, it is essential for beauticians to craft their image and brand with care. Creating a persona that clients can feel comfortable and confident with is the key to success in 2021. Make it easy for your clients to access appointments, read reviews, get in touch. etc. to ensure growth and return business. Featured below is Daysmart Salon's two-way-texting platform that keeps your client communications professional and in one place.
Eco-Friendly Solutions
A recent study showed that customers felt 92% more likely to trust a business that had socially conscious or eco-friendly practices. That trend is here to stay in 2021 and beyond. Consumers are being more and more conscientious about the environment and social issues.
Clients want to know that the products that are being used are good for them and good for the environment. There is a growing concern in the industry about where products, such as human hair for extensions, are being sourced. Making your salon have an eco-friendly focus is an important salon trend for the future.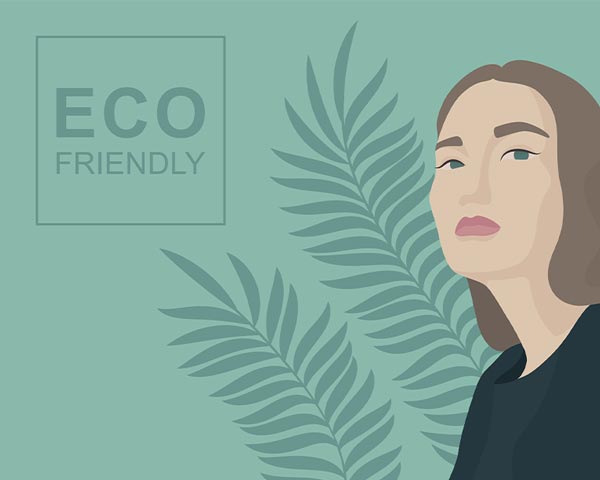 Cultivating an Experience
At the end of the day, there are hundreds if not thousands of beauty salons in a city that a client can choose from. If you want to keep your clients happy and returning you must cultivate an experience for them every time they visit your business. This is the bedrock of what beauty salons were built from in the beginning and why we look at visiting salons as a reprieve.
In 2021 things will still be changing as far as the reliance on social media and digitalized business, however, the idea that a client can visit your salon and make real connections and have face-to-face communication should not be taken for granted. Make their visit memorable by connecting with them on a personal level. Keep records of their preferences and know who they are and what they need from you as a client.
Ease of Access
Creating a simple and user-friendly platform for your customers to book appointments is a growing trend for the salon industry. For new guests, booking via social media platforms such as Facebook and Instagram are important options to offer. Your existing clientele should be provided access to online booking and simple recurring appointment options rather than needed to call to reschedule for every visit.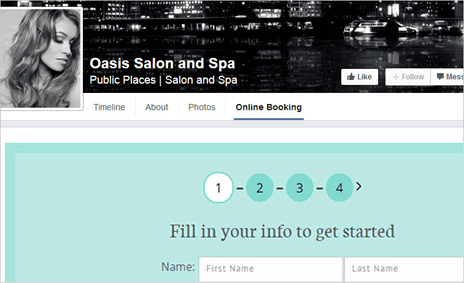 Mobile Salon Services with Specializations
Success favors those who face adversity with adaptability. As many salons were forced to let go of prized stylists – the hustle began. Some stylists hung onto their passion and explored new opportunities where they could continue perfecting their craft. Government officials in Michigan took notice of the quick shift and signed new legislation supporting vehicles specifically equipped with cosmetology equipment. New adventures always come with new challenges though, keep in mind salon vehicles do create some limitations to services you could potentially offer.
When setting up a mobile salon, consider the talents you can bank on for specialty services. If you are killing the lash game, create a package which highlights that, brainstorm your add-on treatments which will accompany that treatment. Brand your skills and feature your talent by blasting local keywords/hashtags and if there aren't any; create some! This is a very unique business model, so be sure to evaluate your pricing structure as going mobile has a whole new set of challenges and costs. If you find yourself an adaptive creative self starter, you should be considering this opportunity.
Photography Is Your Second Job
We are saying it a lot because the trend is not going anywhere…Social media is the QUEEN! Consumers want to see everything and know everything about a treatment before they ever step foot into a salon. They want to visualize how it will look on them and they want to see that you are competent and capable of delivering the service.
How do you make that happen? Photograph and record everything! Making your salon Insta-worthy is an important touch for clients. They want to share their appearance which is free marketing for you! Get them looking their best and photograph them in your salon and share them with the appropriate tags.
This strategy will help you strengthen your social media presence and gain new clientele. Investing in the appropriate tools to help your pictures captivate followers is an important step in this salon market trend.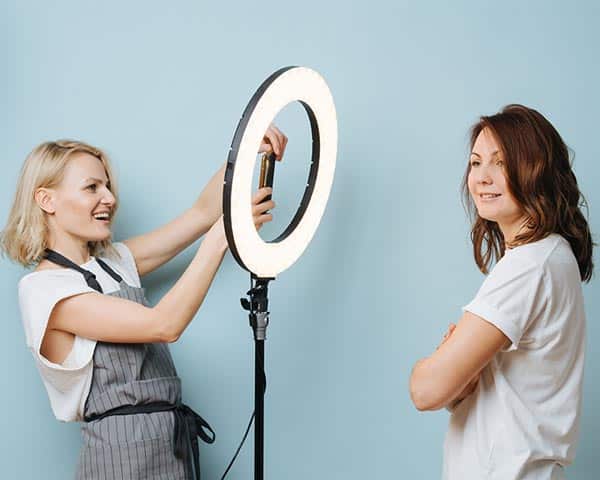 Creating a Blog
Creating a blog serves many purposes in the business. The blog can be your clients' go-to place for all of the beautification information they need. What is more important is that the blog can be a vessel for you to drive more traffic to your business. You can apply SEO and play with keywords that will help your business get more organic traffic by blogging the right way.
Keeping Up With Salon Trends in 2021
These up and coming salon trends are important to consider for your business. Practicing these focus points can help improve your customer's experience, increase business, and put more money in your pocket. The salon industry has everything to gain from embracing these salon market trends.
Creating an empire in the industry is tough work! We are here to help you succeed in every way possible though! Our packages can help your business grow and encourages return customers. Our platform can make it easier than ever to reach new clients, schedule appointments, and more.

Visit us today to learn how you can reinvent your salon for the new year!