Communal Hair Stylist Stations: A Growing Industry Trend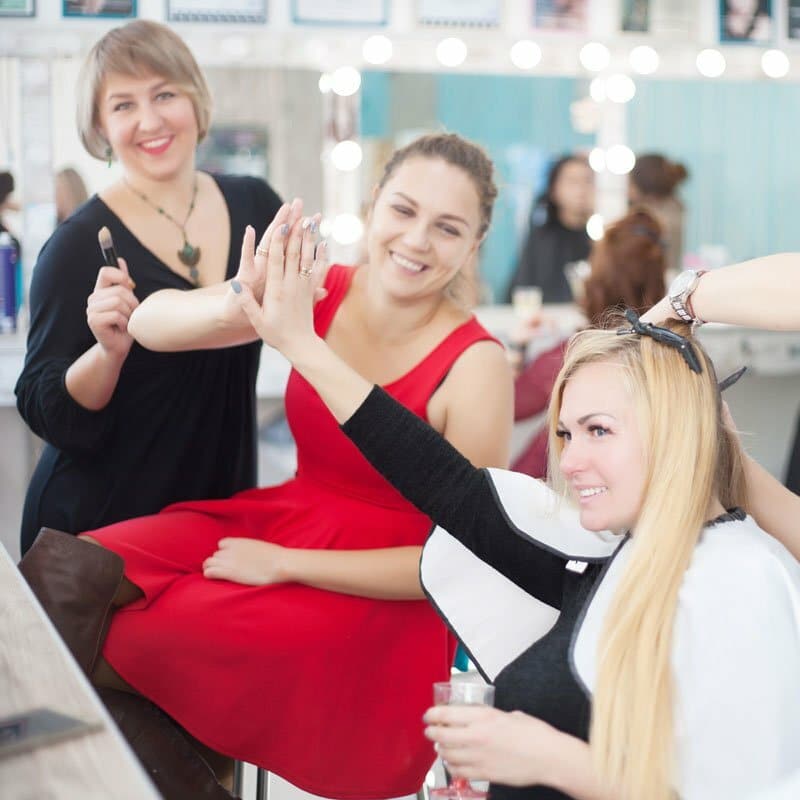 Your hair salon is part of a $47.1 billion dollar industry. And it's expected to keep growing! With the high demand for beauty salons, you need to make the most of your business and its potential. Don't waste precious time and money on underutilized space. When you're setting up your new business and plotting your salon space, consider the benefits of communal hair stylist stations for a productive design model.
Designing Your Dream Salon
When you take the big step and start your own salon business it's can be an exciting new venture! But there is also a lot to consider. You will need to figure out the layout of your styling stations, shampoo bowls, waiting room, and reception area.
Finding the right furniture and equipment for your salon to perfectly fit your brand and style is a must. Plus you'll want to research the best chairs and equipment to provide your customers with a quality experience.
With so much to consider you may not have thought about how you will manage your employees or what your business plan is. Creating the best salon space possible doesn't just involve aesthetics. It also includes the functionality of the space.
What Are Communal Hair Stylist Stations?
If you are used to the average set up of hair stylist stations, then you probably have a station assigned to each of the stylists in your salon. Typically the station will hold a stylist's individual tools and shears.
This type of set up is not the most efficient. If one of the stylists is out for a day, their station is left empty. This means your salon is wasting valuable real estate. Another stylist could technically be using that station in their absence.
Communal hair stylist stations can help you save money and hire more stylists. The layout is simple. Each station at your salon is unassigned. Your stylists are allowed to work at any station.
You may be wondering how to make this new layout work. Trust us, it's easy!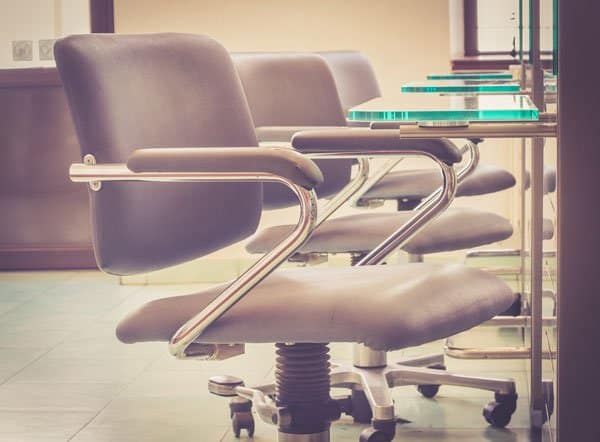 Sharing Hair Stylist Stations
Your stylists may not be on board with sharing stations right away. But the benefits outweigh initially getting used to the chance.
To make it work, purchase all of the tools and products at each station. This includes things like hairdryers, hot irons, and combs, clips, and brushes.
Each station has the same tools and products. Then all the stylist has to do is bring their personal shears to whatever station is available. It's simple!
If your stylists like to bring their own specific tools this isn't a problem.
You can create cubbies that are assigned to each individual stylist. All of their personal things can be stored there. They can bring them to any of the available stations as needed.
Improve Customer Service
Another great aspect of communal stations is that your customers will instantly benefit.
When you have each station assigned, you are more limited in the services you can provide. There may be days when a station is completely empty. This means less availability for your customers.
With communal stations, you can hire more stylists. That means more customers being served on a regular basis. This ensures that you won't have to turn away customers who then find another salon that has an open appointment.

Avoid Conflict
Since every stylist can work at any station, you don't have to worry about people arguing over who gets which station. Plus, every station has the same items available. So everyone has an equal amount of tools to use.
Create a set standard for the stations so that everyone knows how to leave a station after using it. You may also want to track the use of each station and which stylist was at the station and when.
When assigning a stylist to a specific station, you also run the risk that the stylist will quit unexpectedly. In the case of communal stations, this isn't as much of a loss. Since you are able to hire twice as many stylists they can fill in.
If you only hired as many stylists as stations, your business stands to lose more revenue if an entire station is not bringing in clients while you try to hire a replacement.

Communal Hair Stylist Stations Will Save You Space
You're probably paying to lease or rent your salon space on a regular basis. If one of your stations is left empty for a couple of days a week, that is wasted real estate.
Imagine each station is being used every day of the week for the entire time your salon is open. That means your business can instantly increase its revenue without having to pay for more space.
Another way to add more stations to your salon is by literally making the stations communal. Some salons are transforming their layouts by having clients sit at one long communal table. You can fit customers on both sides of the table and place a row of mirrors down the center.
This creates a communal feel while also making the most of the limited space. It also provides a clean, minimal feel that is modern.
You'll be able to hire more stylists, better serve your clients, and use your space more efficiently. It's a win-win-win!
Consider other ways that your space could be used by other artists and students in the area. You can rent out your space for educational purposes or events when the salon is not open. This will really make the most of unused real estate.
Stay Organized
If you are hiring twice as many stylists, you may be worried about tracking all of your employees and their hours. Luckily there is advanced software that can make tracking your business easy.
Depending on the size of your salon, you can download salon software to manage all aspects of your business. A quality salon management system is customized to your salon and will process transactions, track inventory, manage your staff, and even report on their performance. It's an all-in-one solution to making sure your business is always running smoothly.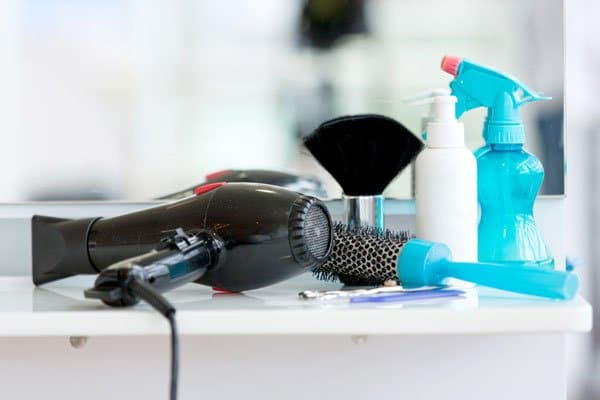 Ready to Increase Your Income?
If you want to take your beauty salon to the next level, then you may want to consider communal hair stylist stations. The great thing about it is you don't have to spend money or rearrange your business to start benefitting.
The beauty industry is predicted to skyrocket in the upcoming years. You can take advantage of this growth with the right business plan and software.
Want to learn more? Check out our site for more ways to increase your profits.