Instagram 'Book Now'; Available for Daysmart Salon!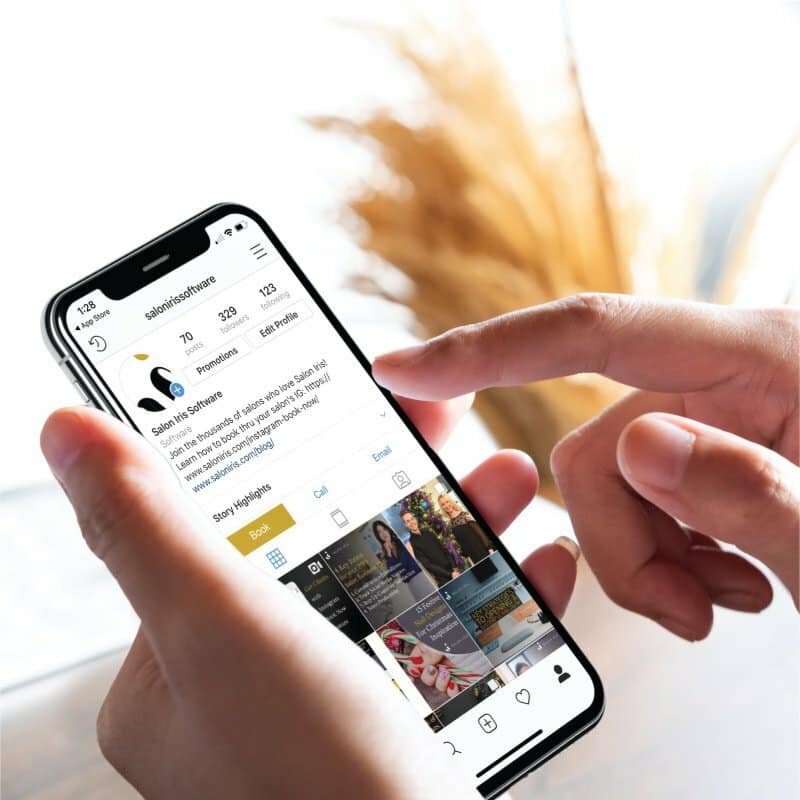 People come to Instagram to visually discover products & services, with over 200 million Instagrammers visiting business profiles each day to discover new businesses and explore their products and services.
Instagram For Business Pages – Book Now!
Following their discoveries, Instagrammers are often inspired to take action. Take advantage of this demand by connecting your Instagram profile to your Daysmart Salon online booking page. This can now be a seamless experience for new and existing clients – just add the new 'Book Now' action button and connect your Daysmart Salon online booking page with these simple steps.
Getting started is easy! All you need is a Daysmart Salon subscription, an online booking page (free with a Daysmart Salon subscription) and an Instagram for business profile.
Want to find new clients through Instagram for business and offer your existing clients another avenue to engage with you? Here are the first steps to getting setup:
If you haven't already, you'll need to create an Instagram account for your business! See

here for more information

on why Instagram is a great platform for your business.
2. Second, you'll need to be sure your Instagram account is a business profile.
See here for more information on how to do so.
3. Lastly, simply go to your Instagram business profile and click "Edit Profile." Under "Contact Options", there is an option to "Add an action button."
See here for a video of these simple steps.
4. From the action button drop down list, select Daysmart Salon and you'll be prompted to enter the web address of your online booking page.
Once you've set up your Facebook and Instagram Business accounts, added the 'Book Now' button on both, and integrated everything into the online booking feature in Daysmart Salon software, it's time to start engaging with social media. Read on for some top tips and tricks for using Instagram for business pages:
Increase Your Social Presence & Gain More Appointments With Instagram For Business Pages
There are a lot of things that you can do as a salon owner to boost your social media presence and gain followers, both of which will increase your appointments and your profits.
Instagram For Business Pages: What Types of Content Should You Post
Before and after photos — People love a good makeover. Take before and after pictures of the best hairstyles created by your team. If you can post an in-progress picture too, all the better.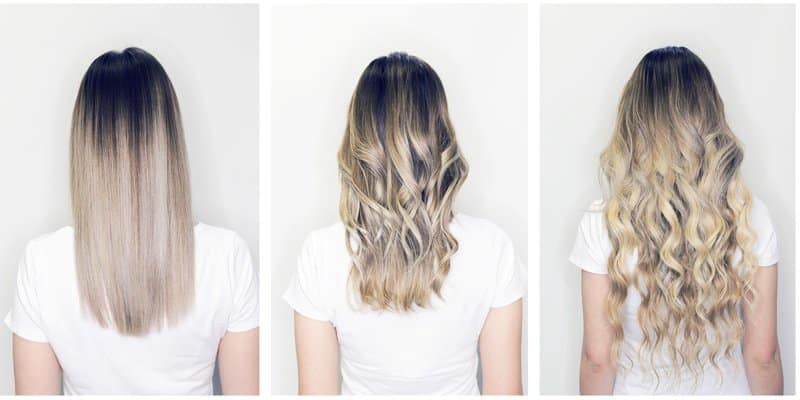 2. Hair and Beauty Tips – People love reading, sharing, and implementing hair and beauty tips. Just remember to keep them short because people have short attention spans. If you can, consider making a 60-second video demonstrating the tips so that your followers can see just how easy and quick the tips are to follow.
3. Questions – It's always important to ask questions on your posts. People will respond with their answers, drawing even more attention to your page. Asking simple questions about favorite Valentine's Day or even beach hairstyles can generate a lot of responses.
4. Introduce Your Staff – Pictures or sixty-second videos of your staff will help your future clientele feel like they know you and your salon. The feeling of familiarity will get them in the door and keep them coming back. Every time a new employee comes on board, make a post introducing them to your readers and clientele.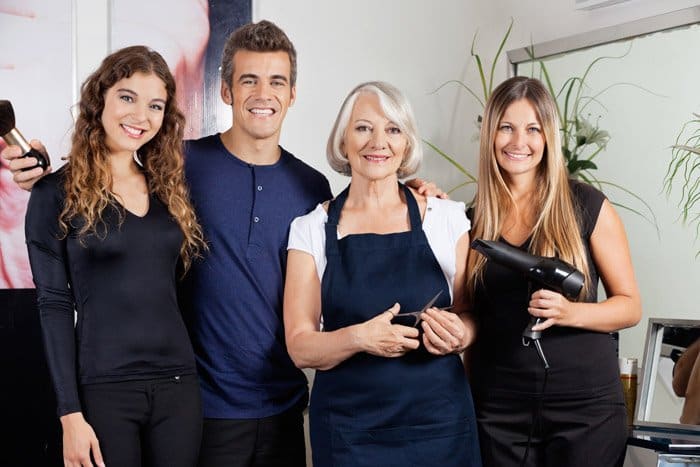 5. Contests and Giveaways – Consider holding social media only contests and giveaways. Whether you're giving away a discount or a gift card, people will send in pictures, or post comments, hoping they'll be the lucky winner.
6. New Products – If you just got a new product in stock, make sure to post a picture of it to your social media. Potential clients who have been looking for that product may just stop by your salon to pick it up.
Instagram for Business Pages: The Truth About Hashtags and Tags
You should always use hashtags and tags in your posts. Using tags ensures that your posts show up on the pages of the people you've tagged, and using hashtags ensures that your posts show up when people search for the specific hashtags you've used.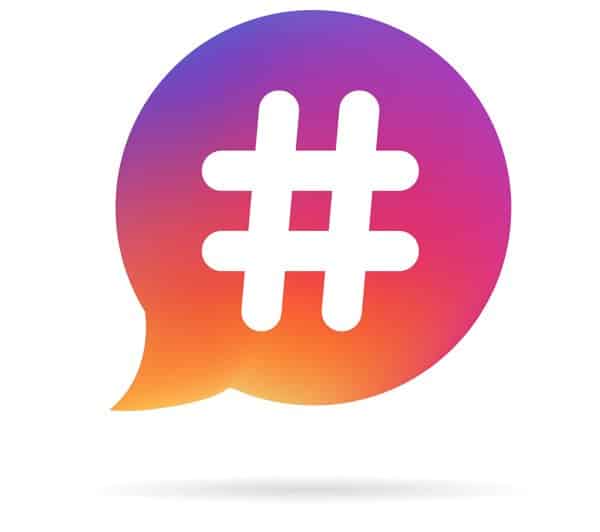 When it comes to hashtags:
Don't Overuse Them

– You're allowed up to 30, but it's best to only use four or five on each post. Any more than that can decrease engagement.
Learn Which Ones Are Popular

– If you're not sure which hashtags to use, do your research. Visit your competition's pages and find out which ones they're using – then use them better.
Use Them For Trending Holidays

– Whether it's Christmas or Mother's Day, use those hashtags in your posts. For example: #MothersDay2019 on photos of great hairstyles or before and after pictures of mom makeovers.
Use One For Your Location

– The important thing is getting clients through your front door. Always use a hashtag for your location so that potential clients looking for a salon in your area can find you. For example, #BrooklynNYC.
Use One For Your Salon Name

– It's always a good idea to include a hashtag with your salon name. When a potential customer hears about your salon and searches for the name, all of your posts will come up.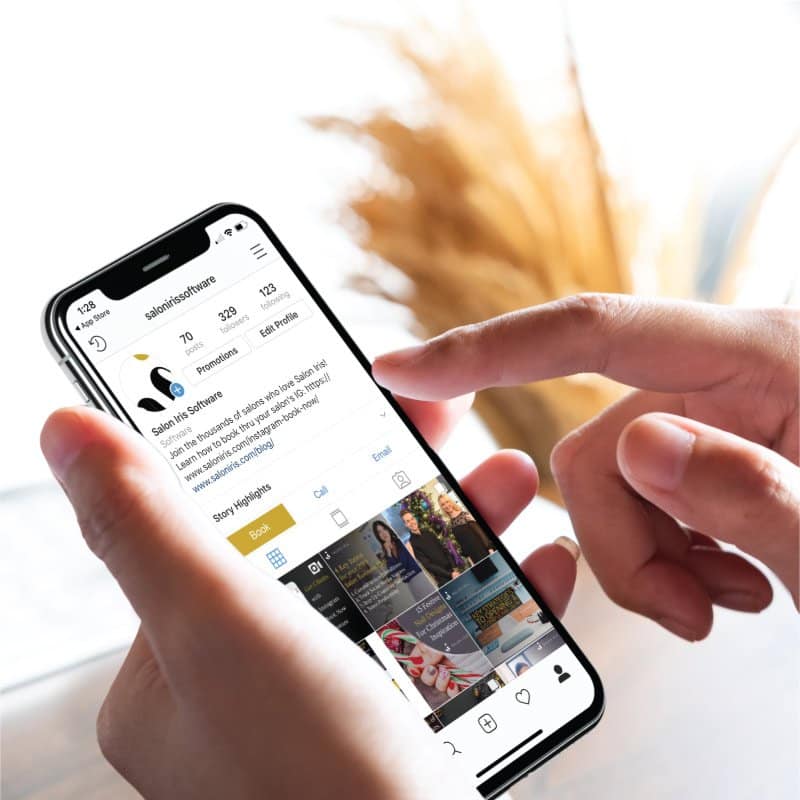 When it comes to tags:
Follow Your Clients

– When you post something that you think they'd be interested in, tag them.
Tag All Posts to a Location

– Any post that you don't hashtag your location in should be tagged to your location. Make sure your clients can find you.
Tag Products You use

– Did you use certain products for a hairstyle? Tag them in your post. The companies will see that you've tagged their products, and may even repost your pictures on their own page creating more publicity for your salon.
In the age of social media, it's important that you, as a salon owner, understand how to connect with your customers, spread awareness of your salon, and create brand loyalty. Following these tips will help you increase your social media following, along with your profits. Get your social media rolling so the customers will start rolling in your front doors.
For more information about Instagram for business pages, or for tips on how to create great post, stories, and other content, see the Instagram Business Toolkit.
We hope you find this new feature a valuable way to leverage your social media activity to reach more customers and grow your business!
If you have any questions, email us at [email protected]