Increase Revenue

and Grow Your Client Base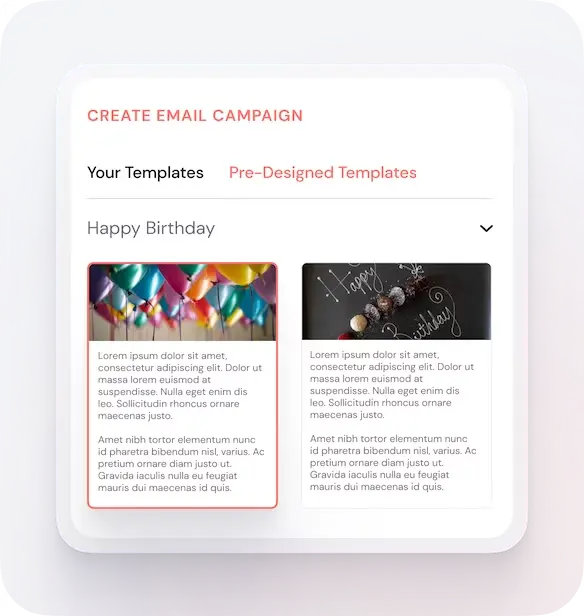 Send Professional Emails
DaySmart Salon comes complete with easy-to-use templates, or you can create your own. Send automatic thank-you notes and promotions, recognize birthdays and anniversaries, raise awareness of new products and services, remind clients to come back, and much more!
Set It and Forget It
Automatic recurring campaigns give your marketing strategy the boost it needs. Schedule email campaigns to run whenever you want, for as long as you like, and watch your business grow.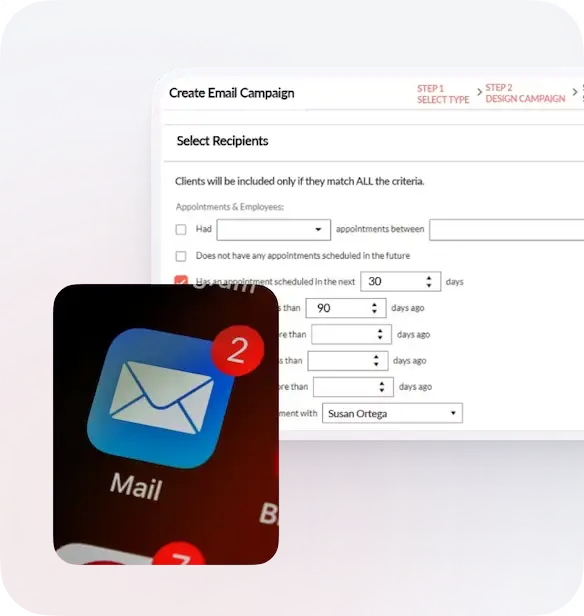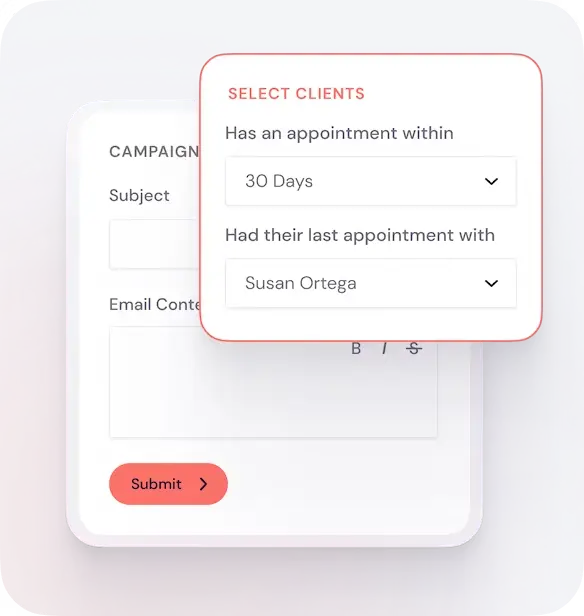 Choose Your Audience
Select specific client profile information to generate targeted text campaigns that help reach the clients you want to maximize your marketing efforts. Schedule and designate when and how often the texts are sent.
Learn more about what DaySmart Salon can do for you.
Efficiently Manage Your Day from Beginning to End
Expand Your Business

with DaySmart Salon

Try free for 14-days. No credit card required!