Throwback to the 80's with these Memorable Hairstyles!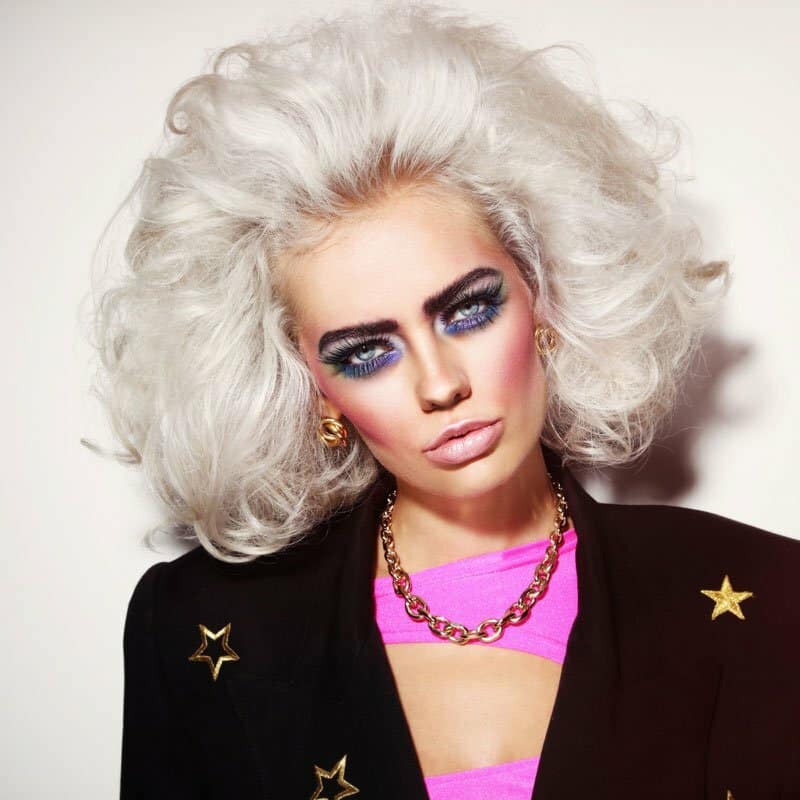 Hairstyles From The 80s
Do you have a get-together coming up and want to try out hairstyles from the 80s? Have the 1980s always been your favorite decade for entertainment, fashion, and everything fun?
In that case, you'll be happy to know that the '80s are not short on hairstyles to choose from. There's no way everyone will miss you with these options, as they allow you to go extreme with your style and stand out in a crowd.
While some styles may take longer to complete then your current ones, they allow you to model your favorite singers and actors of the past. With help from our hair stylists, you will easily match the style you show our professionals in your photo.
Here are 8 hairstyles from the 80s that will make you look amazing.
1. Curls
Some of you reading this may have naturally straight hair. If you've always kept it that way and want to try something new, then curls may be the way to go.
All you'll need is a brush and the right amount of hair spray, and your head will be full of wavy hair. This was one of the most popular forms of hair in the '80s, and it seems to be making a comeback.
You can stretch the curls out if you want to create a blend between your new and old style. Another option is to make small, tight curls, which is also called a "perm."
Make sure that you're not wearing a sweater or shirt with a small collar after you style your hair. We recommend a shirt with a large opening so that there is minimum interference with your hair, especially if you go with a perm.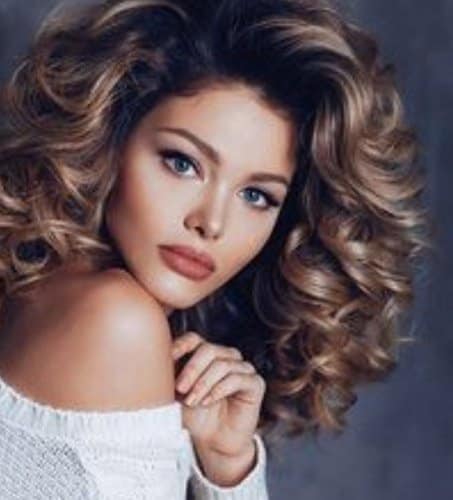 2. Mullet
Do you spend your drives to work or free time listening to Cher, David Bowie or the Beatles? Have you thought about trying out their hairstyles for a night out with friends?
In that case, the mullet is your best option, which was a popular option in the mid-80s. The only way you'll spot plenty of people in one setting copying this style is at a retro rock party.
The mullet is among the 1980s hairstyles that worked for both men and women. If you're going out with a spouse, brother, sister, or cousin, then this is a good style you can both try.
The way you style your mullet may depend on the length of your hair. Our professionals will be able to structure your mullet so that your hair stands up as high as possible.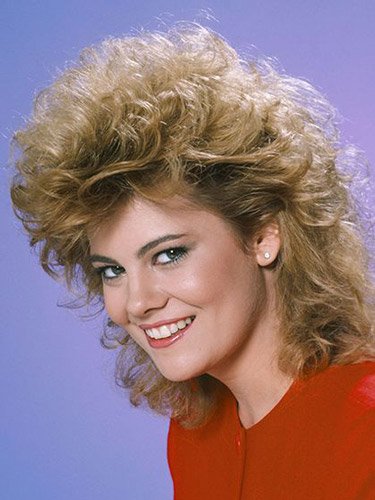 3. Ponytails for Hairstyles from the 80s
Some hairstyles have managed to stay relevant over the course of decades, requiring less research for the right option on your end. A prime example is a ponytail.
What made this style stand out in the '80s is the inclusion of the scrunchie. You don't have to put the ponytail on the back of your head like the traditional way, as people in the '80s got creative and put it on all sides to have fun with it.
You have a variety of colors to choose from with your scrunchie, and '80s hair was all about color when it came to standing out. This can be even more fun if you add some dye to your hair.
This option is among the most popular for girls, but it can fit women of all ages. This can come in handy if you're spending a night out with your mother or daughter(s).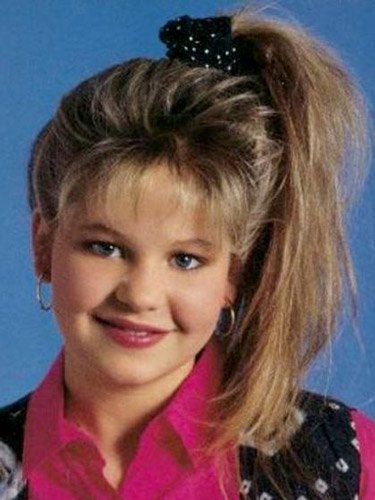 4. Jheri Curls
When you think of '80s music, especially pop, it's hard to imagine the biggest names in the business without thinking of Jheri curls. That may be a sign of what shape to put your hair in.
This choice became among the most popular '80s hairstyles thanks to music legends like Prince, Michael Jackson, Lionel Richie, and Rick James. Jheri curls will work if whatever party you're going to will play music from these icons, as well as Halloween.
All you have to do to achieve this look is smooth out the hair and set the curls. This allows your hair to stand out by feel free.
You also have the luxury of achieving this style no matter how long your hair is. If you and your friends want to have Jheri curls but have different hair lengths, then everyone wins.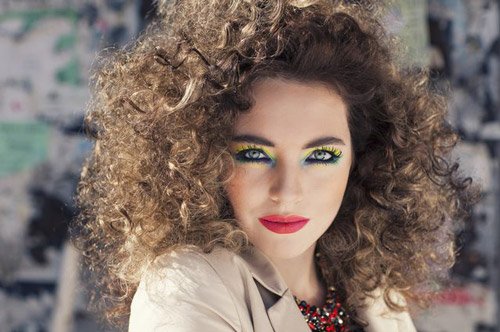 5. Aqua-net Bangs
More hairstyles from the 80s that are making a comeback are bangs. While this option can take many shapes, one that was popular in the '80s was the aqua-net bangs.
It's hard to miss anyone in the '80s forms of entertainment without this style, especially high school movies and TV shows. That makes it a good choice for those at this point in their lives today.
With a teasing comb, your hair will be able to achieve the right length for this look. Extra-strength Aqua-Net hairspray will make the finishing touches.
Your hair will be full of volume to show off a fresh and full look. This style can work even for just an afternoon out at the mall with friends.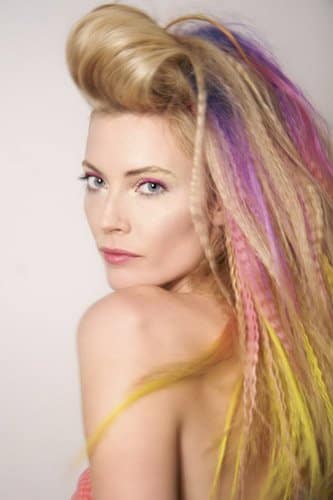 6. Big Hair
One major factor that played into hair styling in the '80s was volume. No option demonstrated that more than big hair.
Before you add the spray, you'll need to spend plenty of time washing, air-drying, and blow-drying your hair. This will help your hair stand out high and above everyone else's.
You may have noticed this style if you watched Sigourney Weaver in the "Alien" and "Ghostbusters" movies. It was also common among metal bands of the '80s that earned the name "hair bands," such as Cinderella, Motley Crue, and Def Leppard.
You can model your big hair to be straight or include curls, depending on who you're modeling it after. This gives you more freedom with styling.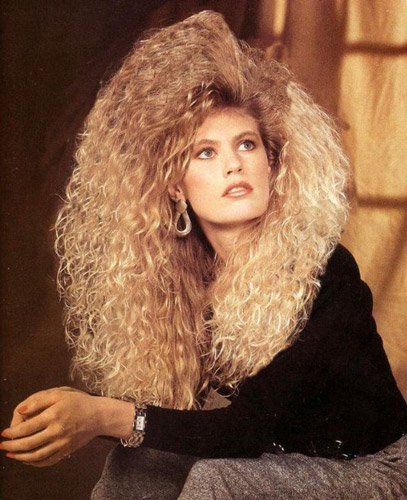 7. Punk
Another style that '80s music is responsible for producing is the punk style. This was more common among those who listened to heavier rock.
Punk hair is another style that has managed to transition to the present day, mostly for fans of hard rock. This makes the style reliable if you have a concert coming up for one of your favorite bands.
You also don't have to have a certain hair length to achieve this look. Regular lengths can work with spikes, while mohawks can help create the punk style, especially if you add hair dye.
Some styles also work better if you're wearing certain clothes. When it comes to punk hair, we recommend leather jackets and pants.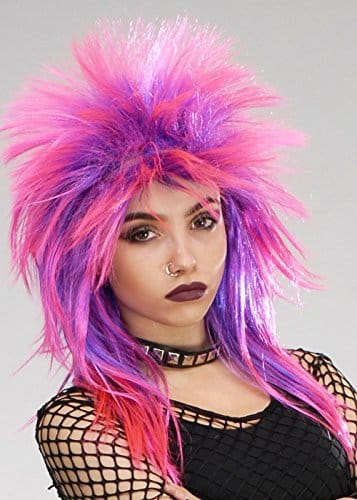 8. Wild
Do you have a mixture of preferences for '80s music and want a style that can fit any musical occasion? In this case, your best option is wild hair.
Whether your hair is short or long, we can help you impersonate your favorite musicians. We recommend adding some color to achieve the ultimate '80s look.
The key with this style is to avoid cuts, parts, and anything that is seen among more plain styles. Instead, your hair needs to look puffy, curly, big, spiky, and crimped.
Accessories can help your hair stand out even more if you want the wild look. The more colors you include, the easier it will be to dance and rock out with your friends.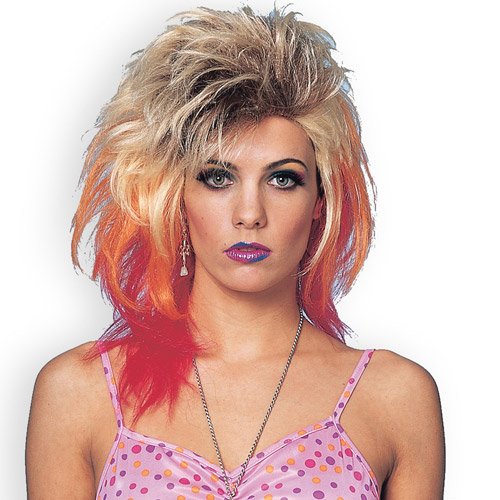 Our Take On Hairstyles From The 80s
When it comes to standing out from the crowd, hairstyles from the 80s do the best job. This decade is full of options that promote freedom of expression and having a good time.
You can look through the best music videos, movies, and TV shows for a variety of options. Combining the right amount of spray, teasing, and air-drying will help you achieve the perfect '80s look, and it will make your nights out as enjoyable as you need them to be.
Check out more of our tips on retro styles so that you can show off your unique hair while you're out with friends.