Throwback! Popular Hairstyles From the 90's
Are you wanting to bring back the 90s hairstyles and not sure which to pick? Do you remember the regal short cut in 1990 that Princess Diana wore so well?
In this article, come explore the top 90s hairstyles that you can wear today, and impress others around you. Be a trendsetter, and read on to take a trip back to the 90s for these fashionable hairstyles.
The Importance of 90s Hairstyles
No matter what year you're looking back on, you can take a look at a photograph and determine what year it was more than likely taken. For example, if you have a perm in the picture, it's probably from the 80s.
Hairstyles are changing constantly, from the early 1900s to now. In the early 1900s, you'll find hairstyles that are more undone than the Victorian days but still assembled. This style is about pin-ups, a center part, and embellishments in your hair.
As you take a look at the different styles, you'll notice a transformation. In the 80s it's about big hairstyles with tons of curls and bangs. In this 80s, you can find the high ponytail. If you want to change this look a bit, you can use a braid instead of a ponytail.
After the 80s, the 90s is about a more toned-down look. A common popular hairstyle is what Rachel from Friends wears. This is a haircut to your shoulders with lots of layers and highlights.
1. 90s Blunt Cut
Britney Spears has gone through a transformation with her hairstyle over the years. In the late 90s, she wears a beautiful blunt haircut that stops at her shoulders.
Want to complete this 90s look? Pair it with a shiny lip gloss and frosty eyeshadow.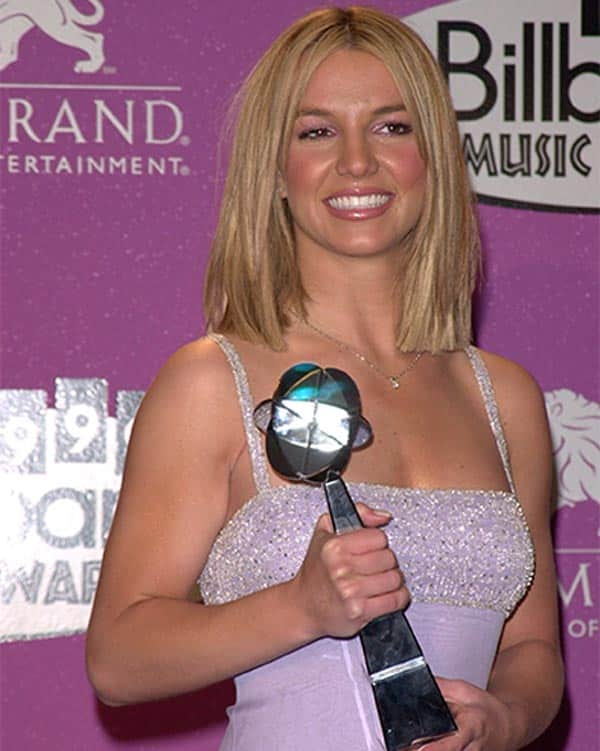 Photo Credit: Featureflash Photo Agency
2. Flowers
Drew Barrymore in the 90s loves her flower accessories. You can find her at the red carpet often donning flowers in her hair. Recreate Drew Barrymore's look by having soft curls and short bangs.
3. Messy Bun
For a look that's not too put together, try Gwyneth Paltrow's messy bun. First, choose pieces of your hair that you'll want hanging down. Next, pull your hair back into a bun minus those pieces.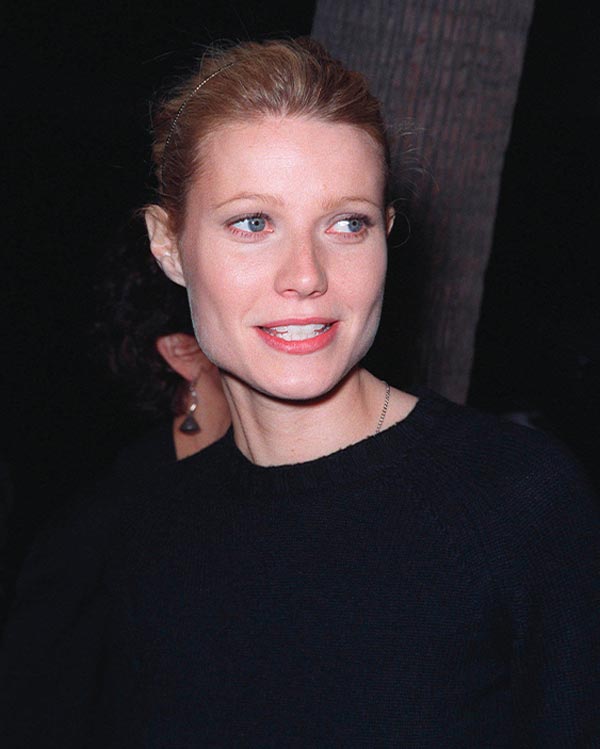 Photo Credit: Featureflash Photo Agency
4. Wisps of Hair & Semi-Cornrows
Here we can show you two famous 90 hairstyles combined. One of the most popular 90s hairstyles is having semi-cornrows. Complete this 90s look by adding in butterfly clips at the ends.
Pair the semi-Cornrows with pieces of your hair hanging out and suddenly you are rocking a hair wisp. You can also add spikes as well for 90s grunge hairstyles.
5. High Braids
Do you remember Janet Jackson's braids from Poetic Justice? This is for you if you're not afraid to show off a style that will make you stand out from the crowd.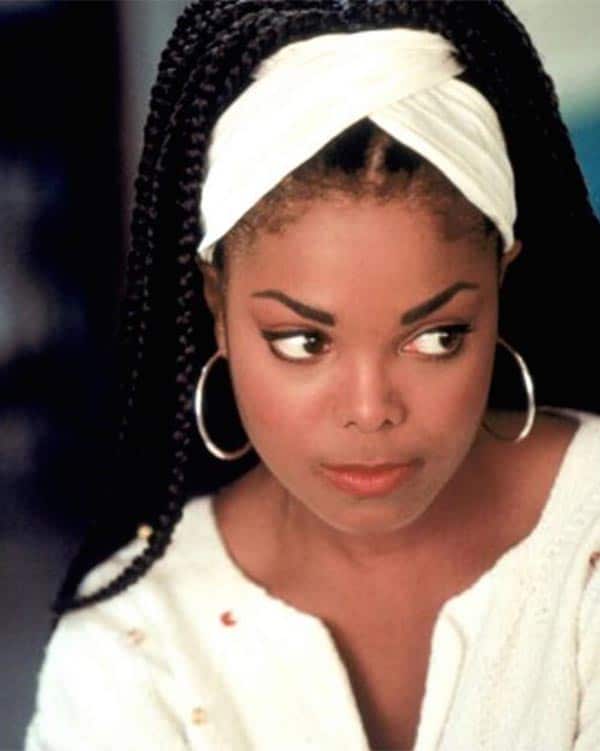 6. Crimped Hair
If you didn't have crimped hair, did you live through the 90s? Take a look at Tia Carrere's hairstyle from the 90s. This hairstyle is starting to make a comeback on the red carpet.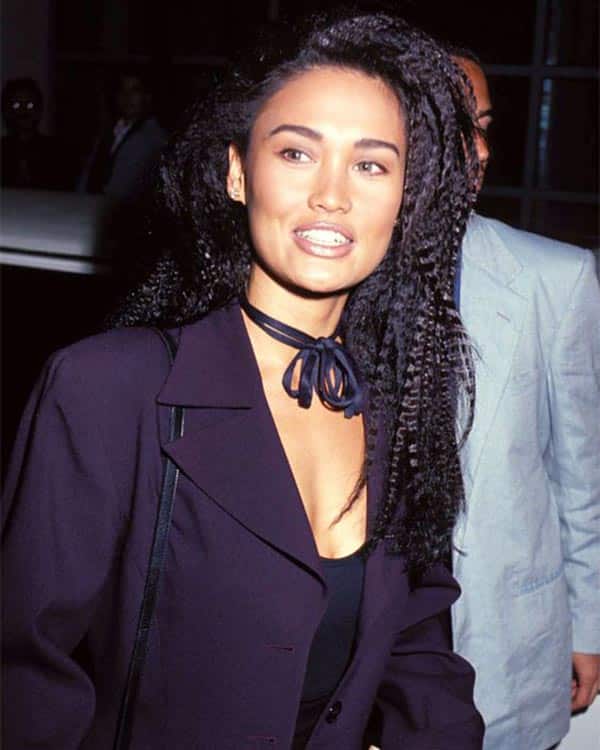 7. Beach Curls
Natural beach waves are popular in the 90s, and you can use Sarah Jessica Parker for reference. Take a look at her character Carrie Bradshaw in Sex and the City for inspiration. If you're going for a surfer look from the west coast, beach curls are the way to go.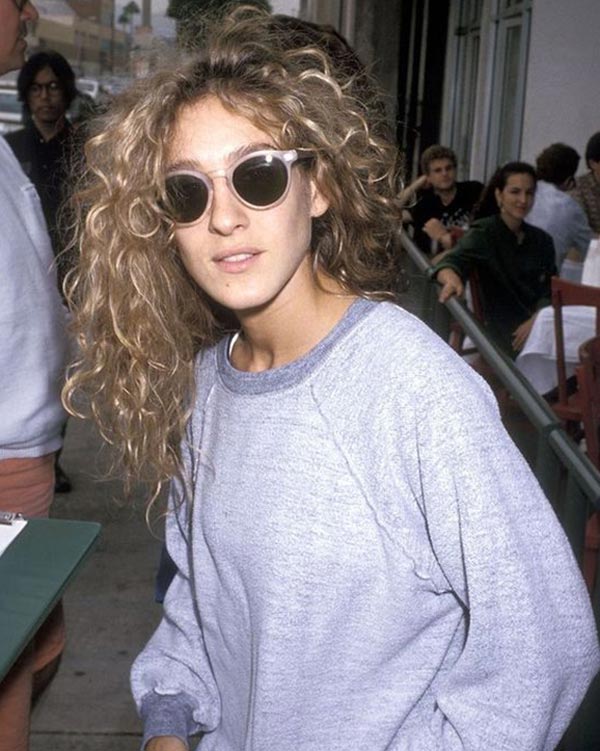 8. Feathered Bangs
Some of the top actresses sport what's known as feathered bangs from the 90s. For inspiration, there are countless references for this style that will spin you into memory lane. Hairspray is your friend with this style, obviously a style that wasn't aware of the ozone.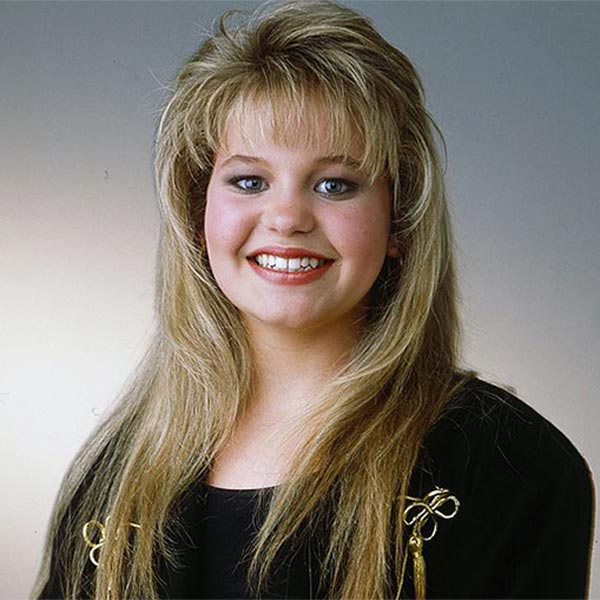 9. Hair Scrunchies
Do you remember the iconic hair scrunchy? Rather, have you ever forgotten your first scrunchie? It's a way to pull up your hair high and tie it, with a scrunchy your rocking fashion with full on function.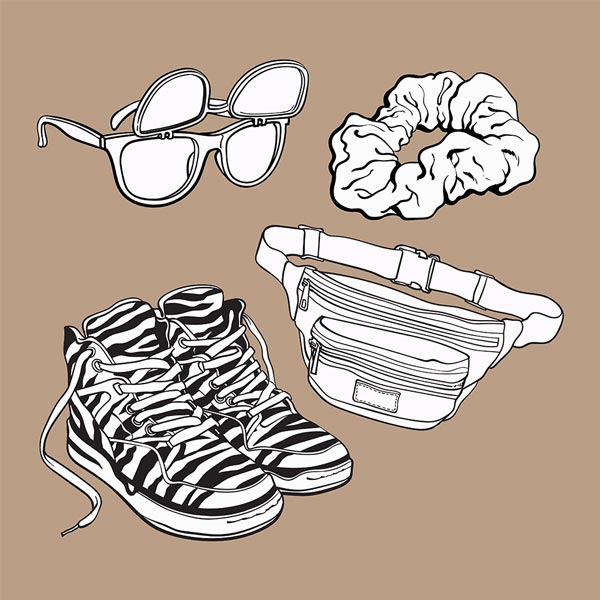 10. Pixie Cuts
If you're looking for more of a boyish look, opt for pixie cuts. Think of Winona Ryder in the 90s since she rocks this style well. This is a great hairstyle for when you're looking for a fierce look.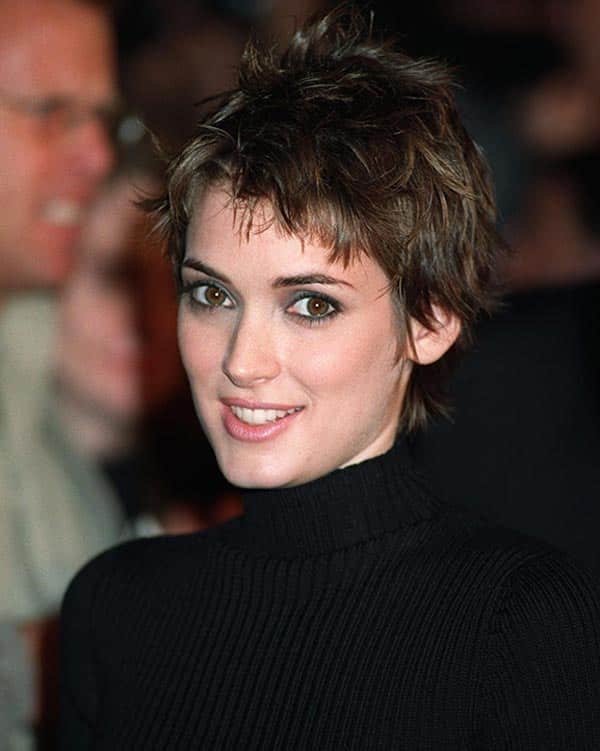 Editorial credit: Featureflash Photo Agency
11. Tiny Braids
Janet Jackson and Brandy both enjoy their tiny braids. This has lead to the revolution of braid-wearing today. Since the braids are so tiny, they look like a thick strand of hair.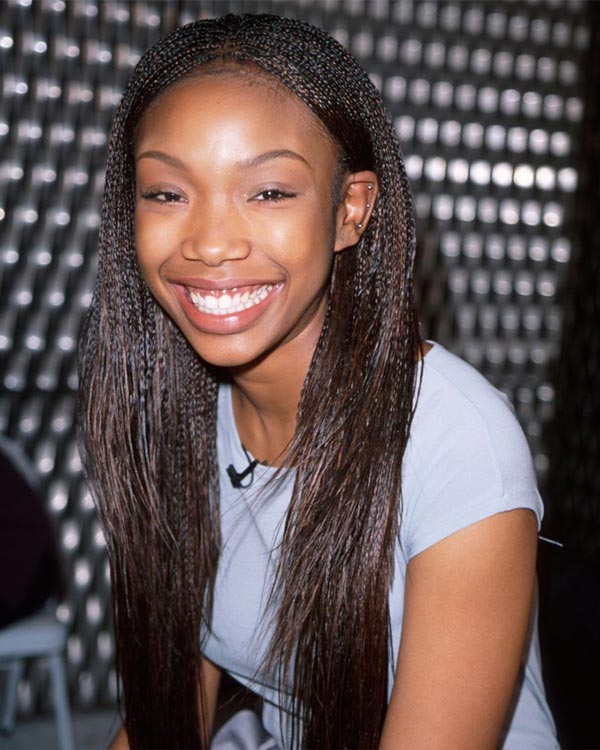 12. the Middle Part
Looking back to the 90s, it isn't complete without including Sarah Michelle Gellar and her middle part hairstyle. If you're not sure which way to go with this style, watch Buffy the Vampire Slayer for memories. Think shoulder-length hair with a slight curl at the bottom, and a middle part.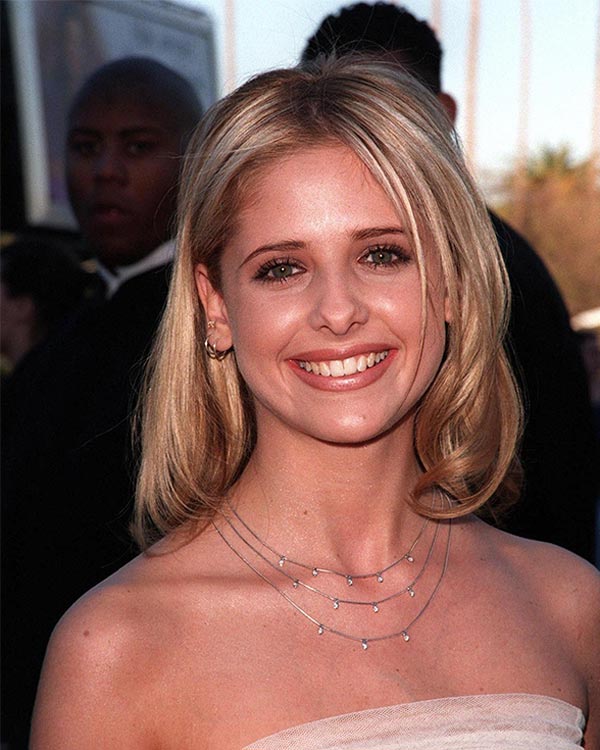 Featureflash Photo Agency
13. 90s Big Hair
While hair isn't as big as the 80s, you can still find celebrities such as Cindy Crawford and Julia Roberts rocking big hair in the 90s. You can find more of a relaxed frizzy hairdo in the 90s. It's more of a wild look that you'll often find with a plain tee and jeans.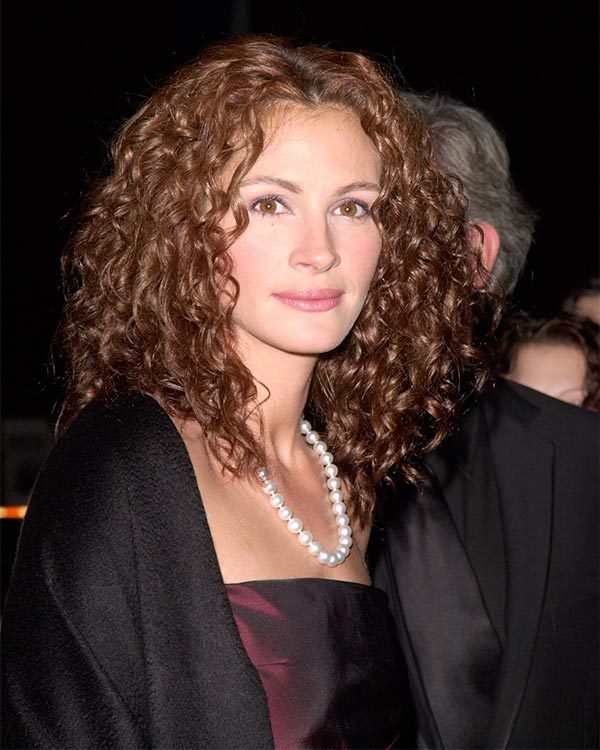 Photo Credit: Featureflash Photo Agency
14. Straight Hair
After the 80s, many turned to straight hair in the 90s. You can find many celebrities with long short hair.
Instead of being flat at the bottom, you can find a slight curl..
Photo Credit: Everett Collection
15. The Rachel
We're ending this list of 90s haircuts big with the most iconic hairstyle of the 90's. As Friends rose in popularity women became obsessed with Rachel Green's hairstyle.
Hairstylists everywhere were giving everyone various versions of the square-layered bouncy cut. The cut was flattering on almost everyone, which helped its popularity.
Ironically, Jennifer Aniston thought it was a terrible haircut. She quickly changed her hairstyle, but the cut was here to stay.
Exploring the 90s Hairstyles That Are Making a Comeback
Now that you've explored the different 90s hairstyles that are making a comeback, get your curling iron and butterfly clips ready. Are you a salon owner who is looking for an easy way for your clients to book an appointment?
Have you considered online booking before? We have a few different tiers you can try out free for 14 days. Don't delay, make use of online booking today.