Unicorn Hairstyles: Learn More About This Crazy New Hair Trend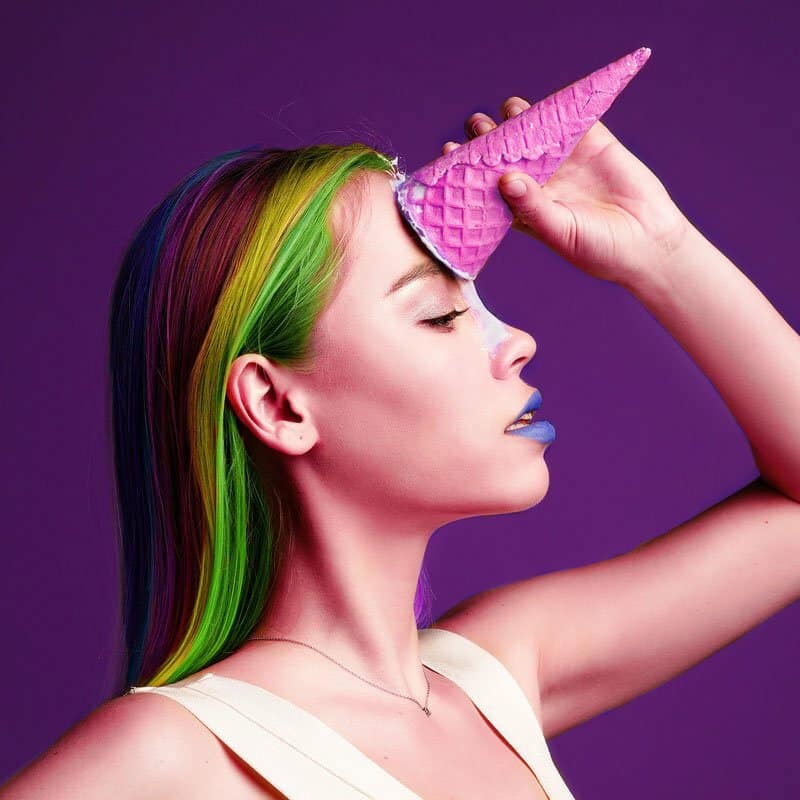 According to Google Trends, there has been a steady rise in the search term 'unicorn' since 2010. This peaked in 2017 but is still very much a heavily searched for term. The unicorn trend is something that businesses everywhere have been taking advantage of, and something that consumers can't get enough of, which is why you need to learn how to do a unicorn hairstyle at your salon.
Keep reading to discover our guide on how to make unicorn hair, with a number of different styles that can give you or your customers the most magical hair.
What is Unicorn Hair?
The whole point of a hairstyle is to try something fun and new. Enter the unicorn hair trend and well you're in for a treat!
Unicorn hair is hairstyles that reflect or resemble that of the magical and mythical creature. Unicorns are associated with rainbows, so a lot of unicorn hair incorporates brightly colored dyed hair. Unicorns also have horns on their heads which is a look that quite a few people are sporting these days.
There are various types of styles and colors that you can choose from to perfect the unicorn look, however, all of them are magical just like the mythical creature itself.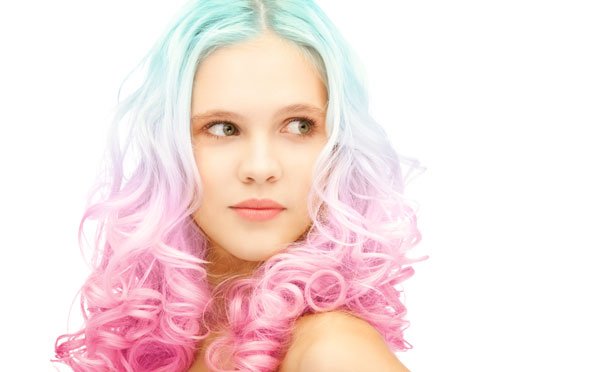 How to do Unicorn Hair
This is the most fun and easy style to do. It requires some hair dye (whichever color you prefer, we love a pastel pink or purple) and some incredible plaiting skills.
Firstly, you need to ensure the hair is clean and able to show the hair dye. So you, or the customer, need to have blonde hair or bleached blonde hair.
Then you need to section the hair and place the dye on the hair, similar to how you do highlights. You don't want the full head of hair dyed, you just want highlights of the color you choose to put in.
After the dye has been on and washed off, you then need to dry the hair and style it as desired. It is easiest to ensure the hair is straight at this stage as it will make the plaiting easier.
Then you need to dutch braid the top middle of the hair. Following braiding the hair, you need to carefully pull out parts of the braid to 'fluff it up'. This will create volume in the hair, but make sure you don't ruin the braid.
The look you are aiming to achieve is that of a unicorn, of course! So why not add some additional plaits at the side of your hair to really give this hairstyle the wow-factor.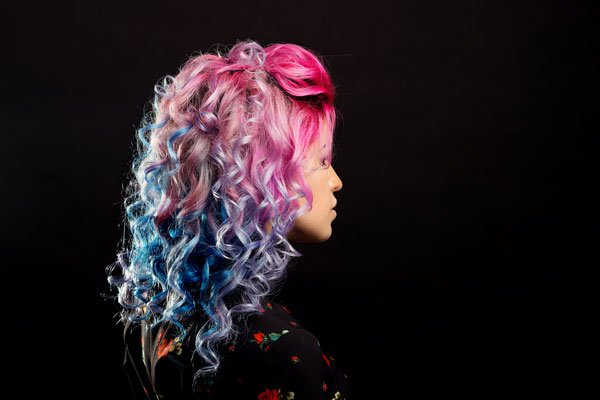 How to do a Unicorn Horn
For those who are a little more adventurous and want to actually look like a unicorn, you might consider doing the unicorn horn hairstyle.
Again, to create a magical look, you might want to add some color to your hair. Everybody knows that unicorns and rainbows go hand in hand, so why not try the multicolored look?
To get the unicorn horn hair, you need to put some of your hair into a ponytail at the front and middle of your head. The idea is that you wrap your hair around the ponytail base.
To do this you need to only pull the ponytail through halfway to create a look of hair. After which, you then wrap your hair around the loop in a cone shape. The look is the easy part, the harder part is making it stay on your head.
You might need a lot of holding products to keep this hairstyle in place, but all the hairspray will definitely be worth it because you'll look incredible.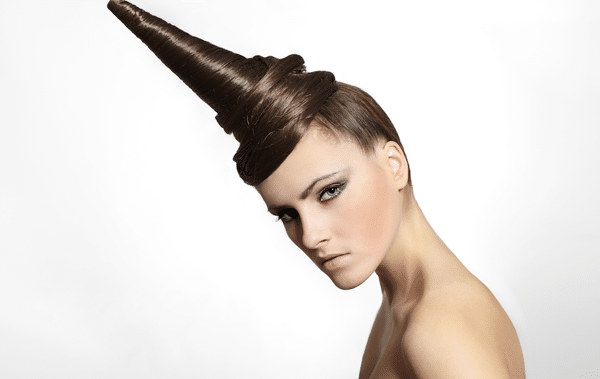 How to do a Short Unicorn Hairstyle
The above two styles are mainly for people who have long hair. But if you have shorter hair, do not worry. You can still create a magical unicorn look with short hair.
To do this get your favorite colors and dye your hair. You can choose one color to use or several, it is up to your preference. Then you need to decide whether you want to dye all of your hair or just add some highlights.
Remember that if you aren't sure about a certain color then you can use temporary hair dye. Temporary hair dye can help you determine whether you like the color or not without having to commit to it for a long time.
Depending on the length of your hair, you can style your unicorn hair however you want. Maybe you decided to put in two color tones and want to curl your hair so it shows off both? Or you decide you want to add a little sparkle and glitter into your hair too?
The bottom line is just because you have short hair, it doesn't mean you can't jump on the unicorn trend and look amazing!
If the unicorn trend isn't right for you, your salon, or your clients, then check out these other hair and beauty trends that you can implement into your business.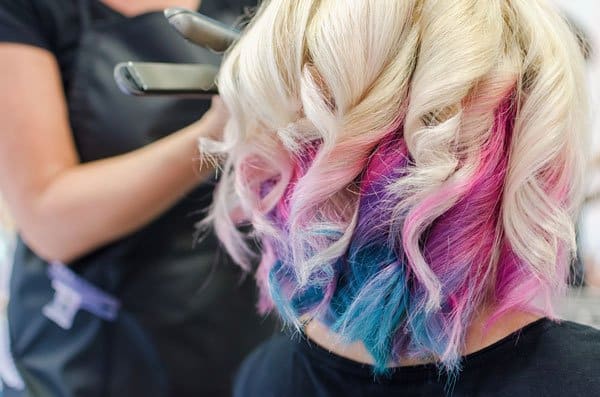 Stand out from the Crowd with a Unicorn Hairstyle
If you are looking for a new hairstyle and want to try something a little different and quirky, then definitely talk to your hairdresser about getting a unicorn hairstyle.
If you're a hairdressing salon and are looking to introduce new hairstyles and trends in your salon then you need to show your customers that you can give them this truly magical hairstyle.
Of course, a salon isn't all about incredible hairstyle and amazing hairdressers, it is also about business. So, if you want to improve your operations and your salon's growth then you need to try Daysmart Salon software. Try our salon software for free with our 14-day free trial, with no obligations to continue.