Graduation Hairstyles Your Clients Can Rock Under Their Cap
Spring is here, and with it come lots of graduations (and graduation hairstyles)!
Whether one is graduating from high school, college, or some other level of education, it's usually a BIG deal. So it's vital to look the part and make a statement this graduation day with some of these cutting edge graduation hairstyles designed for tomorrows leaders:
The Sleek Bun
Most graduations happen when the weather is already hot and humid. The sleek bun comes in handy in such conditions.
This is worn at the nape of the neck, and therefore comfortably accommodates the graduation cap. If done right, this graduation hairstyle will look graceful, refined, and sleek. A little styling gel can be used for a frizz-free outcome. A side or middle part can add some variation to this style.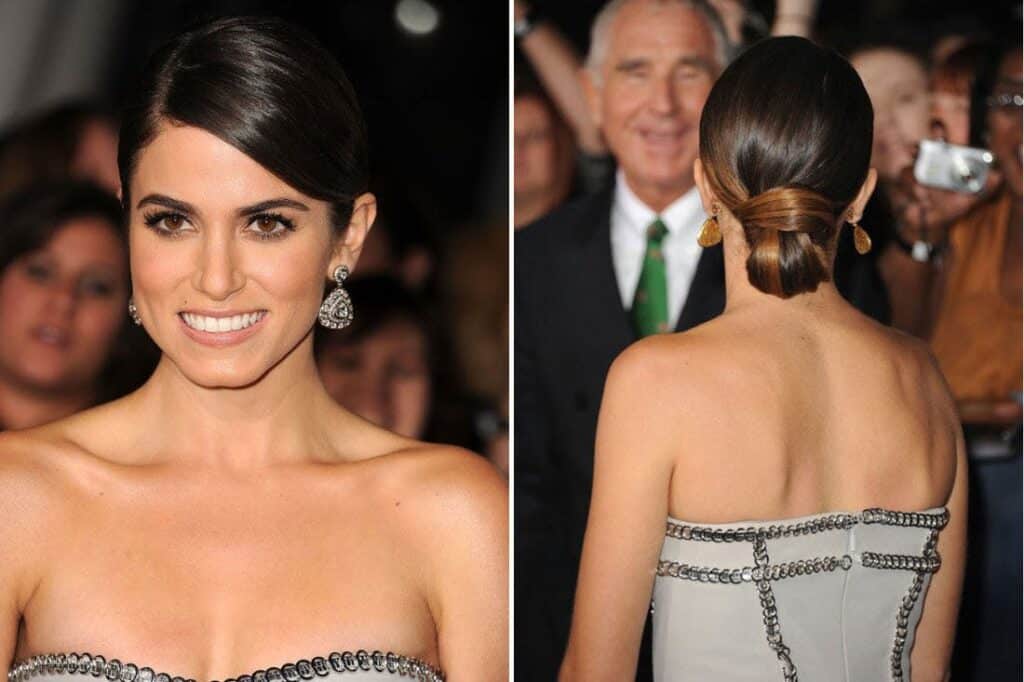 A French Braid Crown with Loose Wavy Curls
The "half up and half down" trend in hairstyles is surprisingly easy and is suitable for both long and medium length hair. To achieve this look, simply part your hair as you prefer it (either side or in the middle) and weave a French braid down each side of your head or on one side.
Cross the two braids use and use bobby pins to secure them in place. Curl the hair that's left at the back with either curl formers or use a flat iron for a polished look.
People with shorter hair, or without much hair volume, can use hair extensions to gain that extra oomph.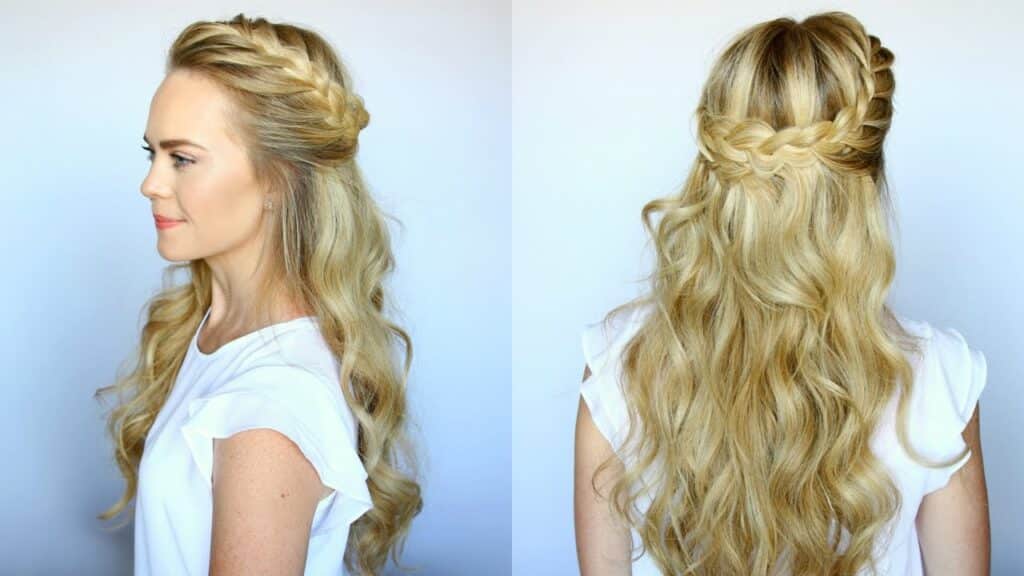 The Low Ponytail
Easy graduation hairstyles are the best and you can vary this simple style by creating two textures: use a smoothing serum or gel to smooth out the part above the elastic, while the part that hangs loose can be curled to form sexy waves.
If your hair is voluminous, spray this part with a texturizer for a messy but beautiful two-textured ponytail. Leave some tendrils hanging loose to frame the face.
The low ponytail is easy to style and brings out the best in you. As they say, simplicity is the ultimate sophistication.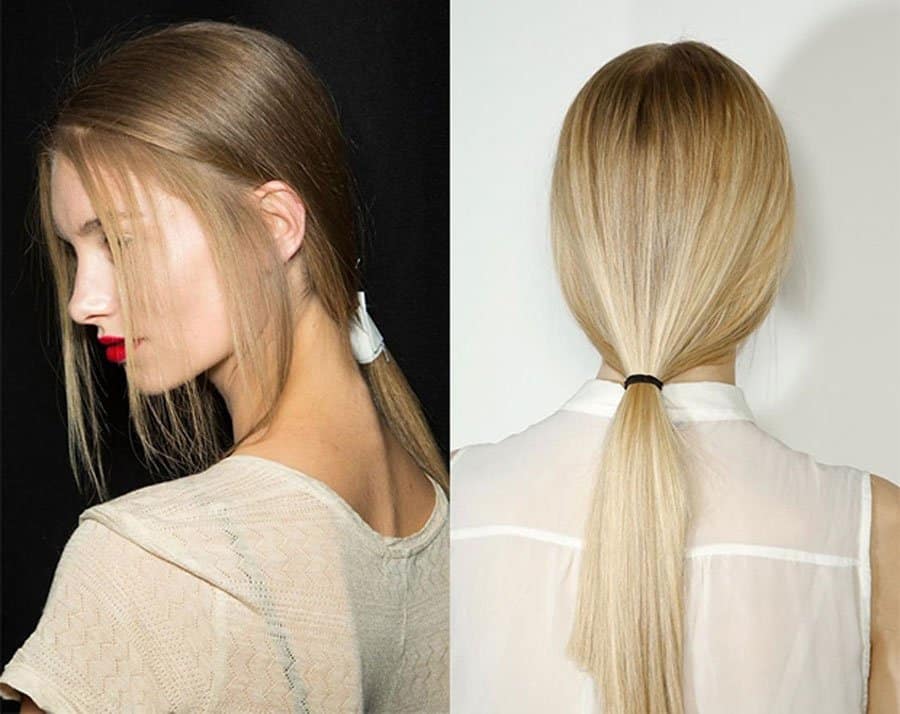 Messy Twists
A twisted messy look is a perfect way to show off highlights. This is also a perfect way to show off some natural hair volume.
To achieve this, you simply push back your hair and somewhere along the middle, twist layers of your hair from either side and cross them over while securing with bobby pins. Do this repeatedly until you get to the nape of the neck. Take what remains of your hair and make a low bun. Secure with bobby pins, and voila!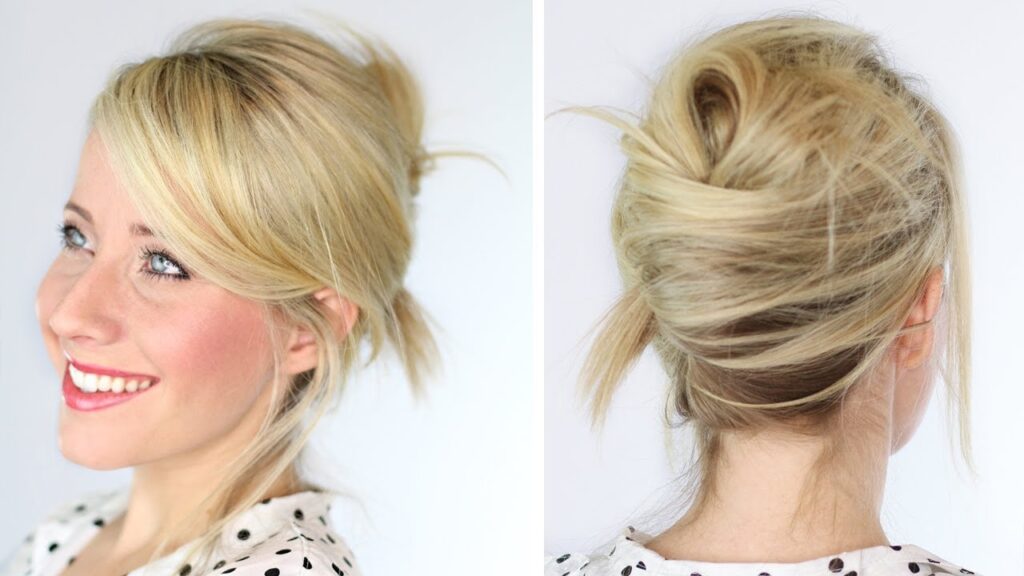 Braiding
Braiding styles are inexhaustible, but there are several stylish variations that you might want to try out. Take advantage of hair volume to create a mermaid braid complemented with pearls and flowers.
Graduation hairstyles with hair volume can be achieved with clip-in extensions that match your hair color and texture.
Another variation would be the one-sided braid. Weave a ribbon with colors that match with those of your school into the braid for added fun! If you tend to lean towards bohemian styles, try out two pigtails. Curl the hair and braid loosely on either side of your head. Secure the ends with a clear elastic.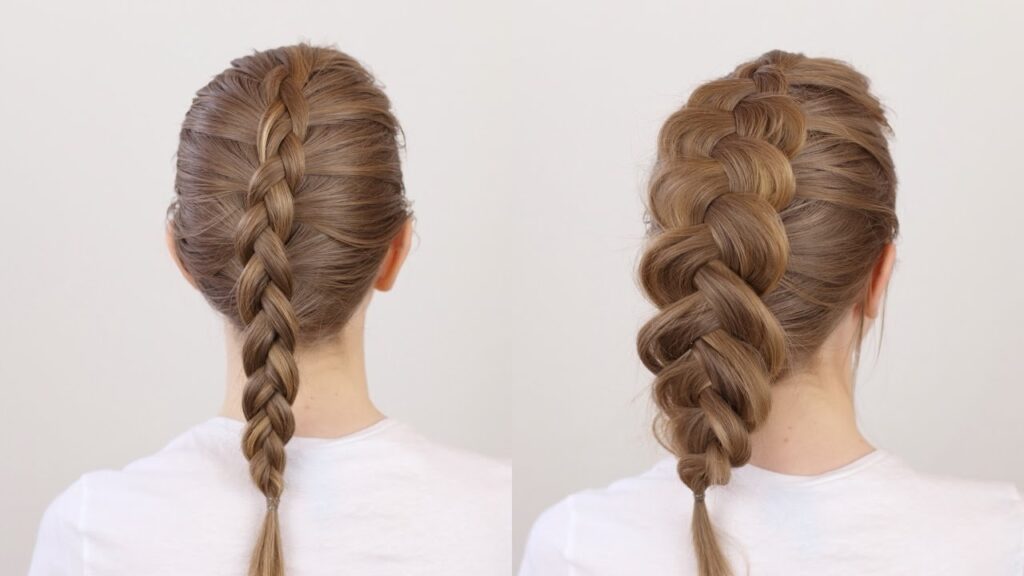 Go Straight
Just about everyone can achieve this look and the best thing is that it doesn't need any touch-ups once your graduation cap is off. Simply pat it down and it's ready for the photos.
For people with shorter hair, clip-in hair extensions can be used to remedy this. These can be straightened for a silky smooth result.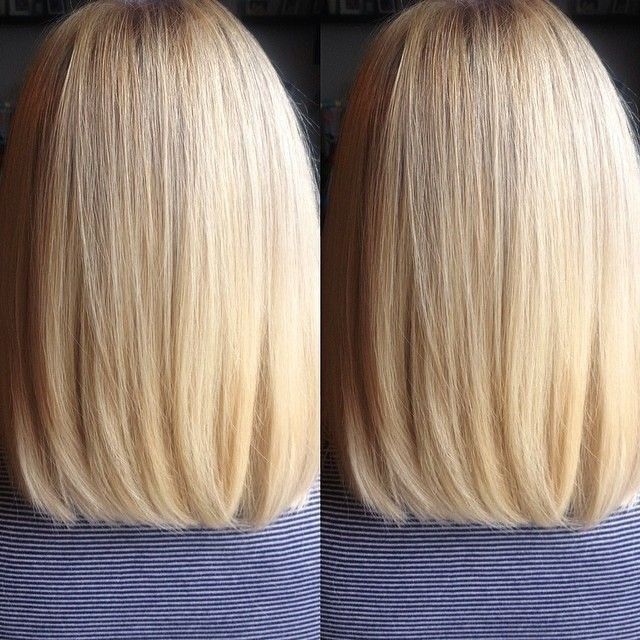 Pixie
Why not go for that pixie cut?!? Depending on your face shape, a pixie look can either complement your strong features or show off your delicate attributes. For naturally thick and textured hair, go for a pixie cut that allows for more hair movement and has some volume.
This graduation hairstyle gives the wearer a chance to play up make-up and not look overdone. Add some detail with stylish bobby pins to secure the graduation cap in place.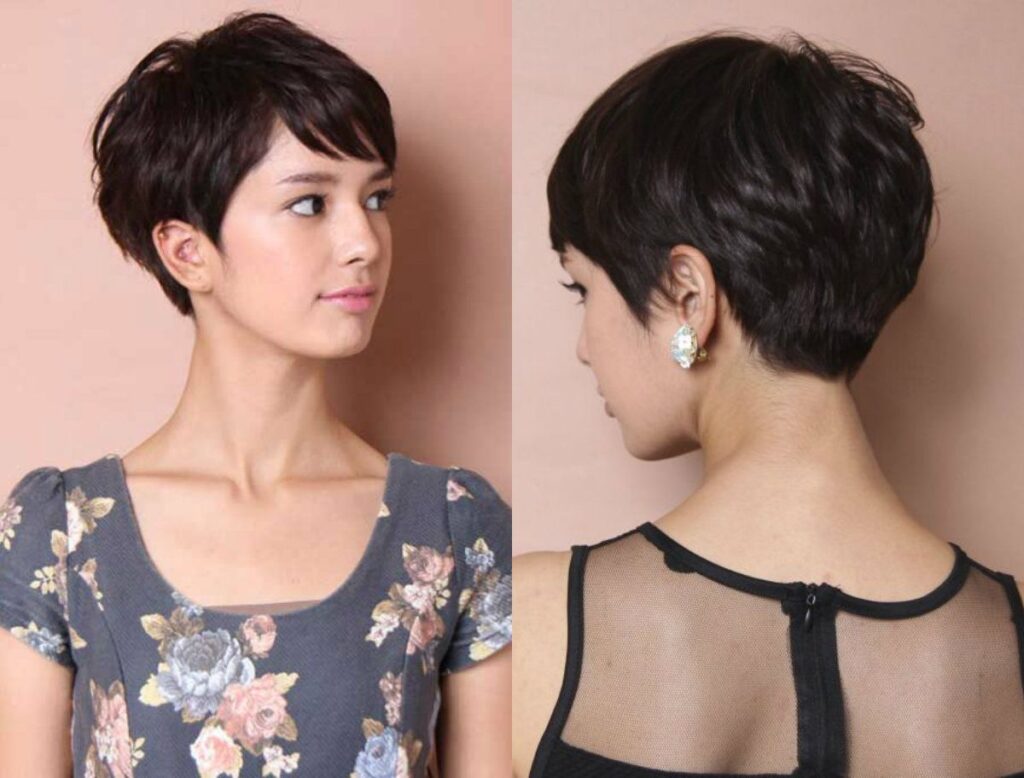 Flaunt Your Natural Hair
Natural hair has been trending for some time now. Luckily, there are numerous graduation hairstyles for long and naturally textured hair without necessarily having to straighten it.
You can spray it for added volume and apply some curling cream for added curl definition. Secure the graduation cap with bobby pins, and you are ready to take on the world.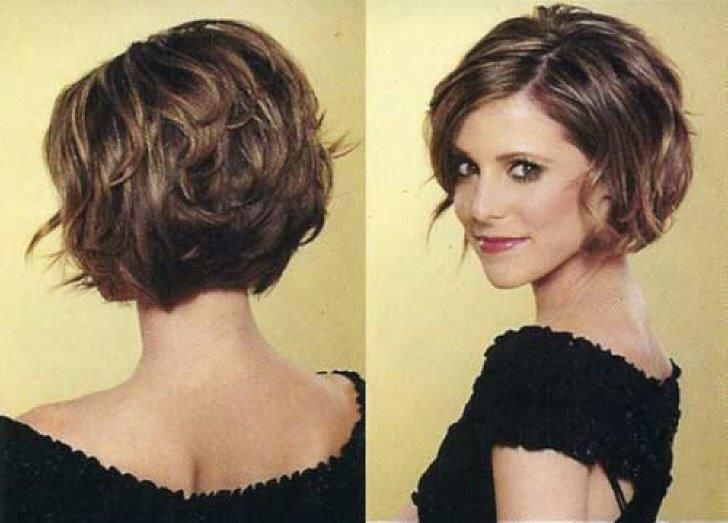 This can be tricky to achieve without looking like you were drenched in the rain, but is quite stylish if done right. Applying an alcohol-free gel on damp hair is the first step. Start off with a little gel and add as you proceed.
Remember that the more gel you apply, the longer the wet look will stay glossy. If applying gel to the ends of your hair makes it look unnaturally crunchy, add spray to add some shine or oil. This way, the difference between the slicked-back roots and the section on which you've not applied the gel will be dulled.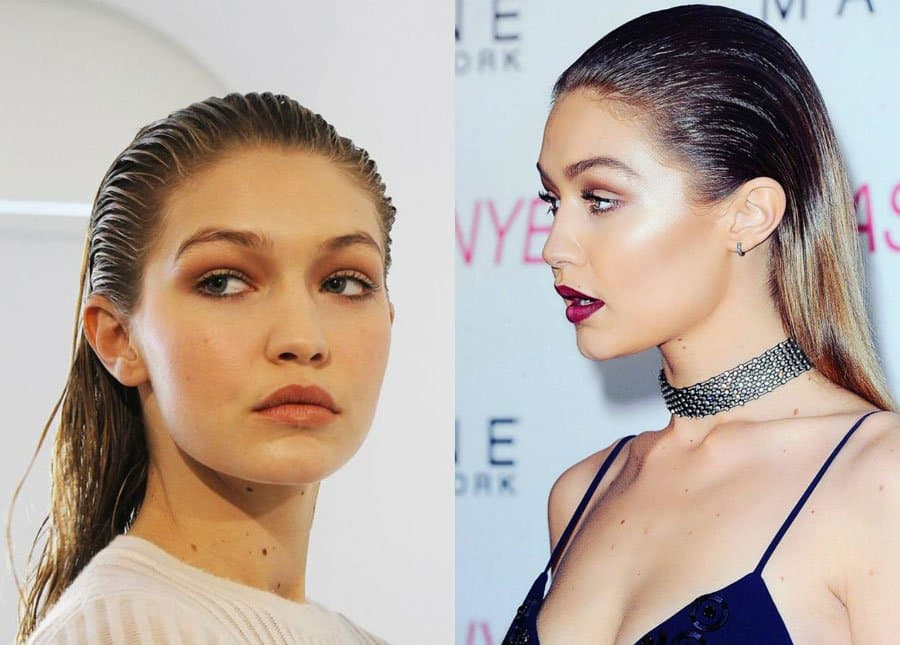 Rolled Back Updo
This is a vintage style that is as effortless as it is chic. Brush back the hair while making it as slick as possible.
For added variation, part the hair either at the center or on the side. Slide a firm headband around your head and push it down so that it settles just below the curve that's near the nape of your neck. Start sectioning your hair at the ear and curve them around while tucking the ends underneath the headband. Keep sectioning and tucking until all the hair is tucked to form a roll.
Bobby pins could help in keeping the hair tucked and accessorizing the headband adds some modern fun to this vintage style.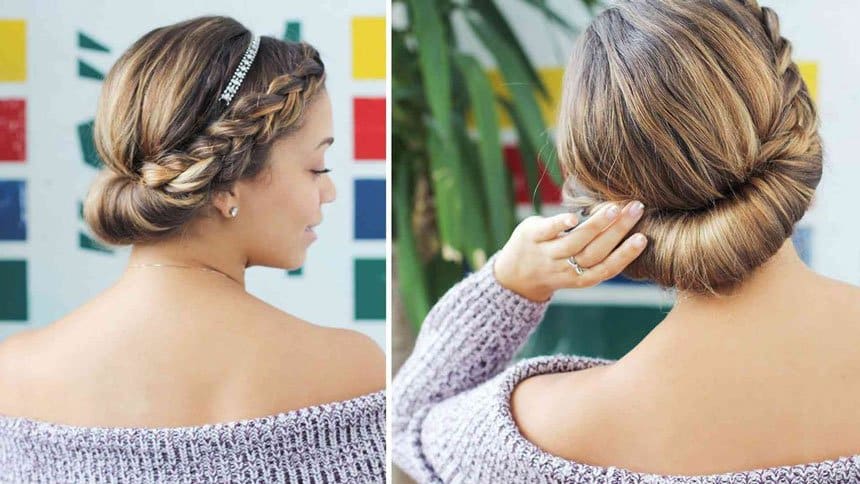 There you have it! Graduation hairstyles that will enable you to fashionably transition to the next phase of your life.
Comfortably sport your graduation cap in style and leave school behind with a look they won't forget.
Check out more trending hairstyles and salon business tips on our blog page