8 Professional Dog Grooming Supplies You Need In Your Grooming Shop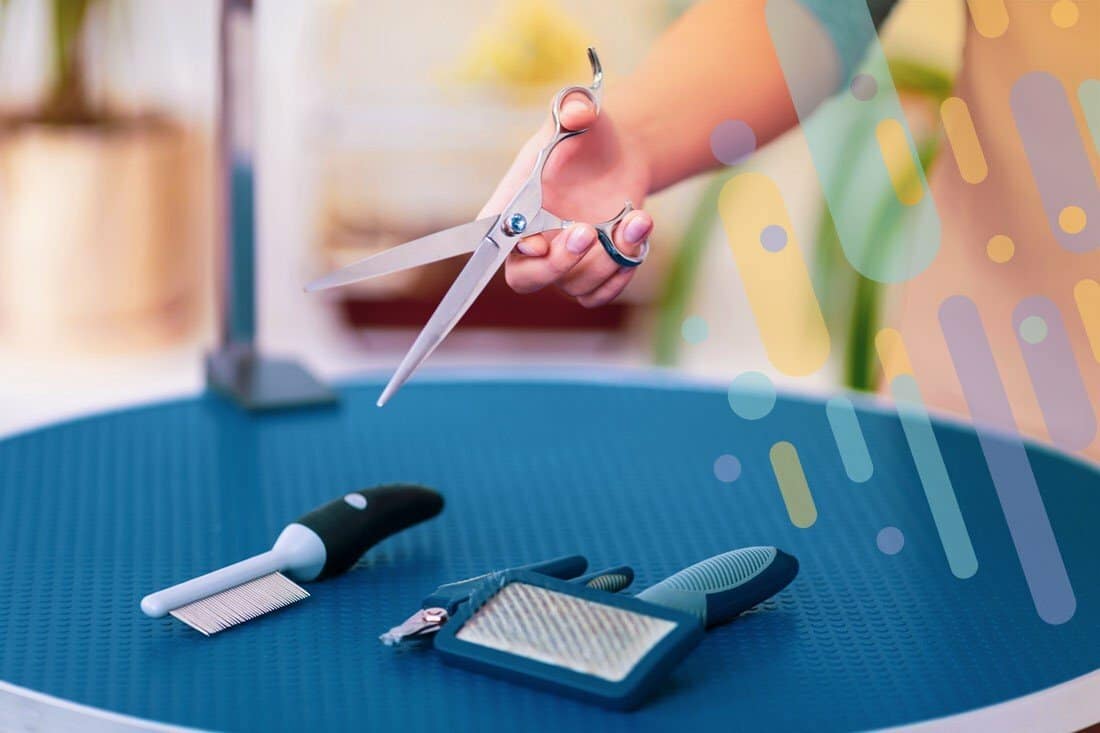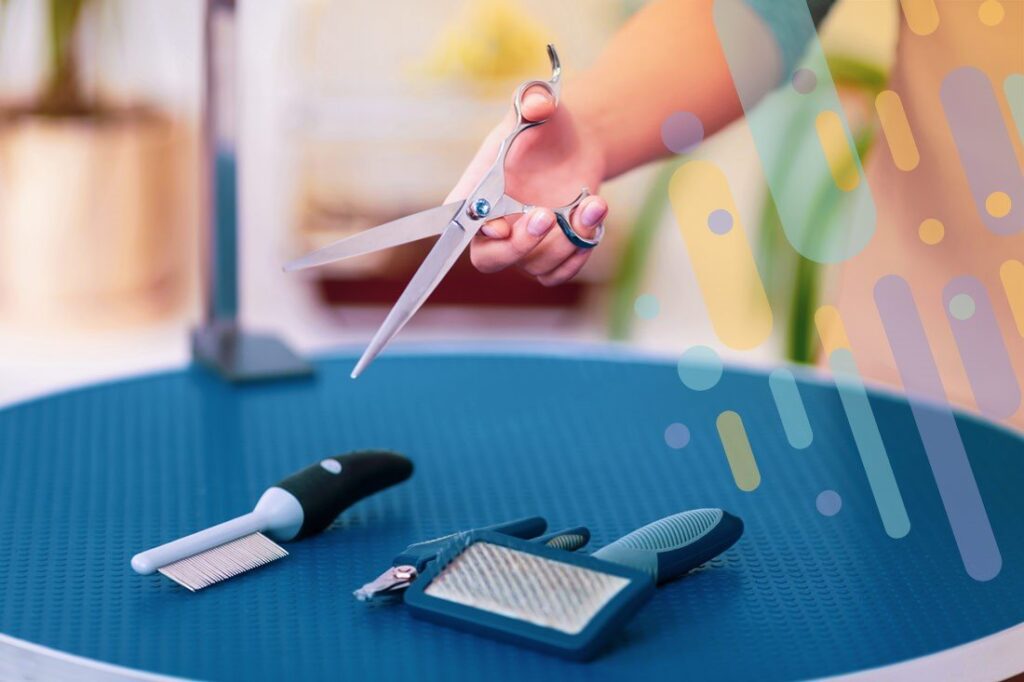 The number of pets present in households has risen dramatically over the last 10 years. Looking at dog ownership alone, over 40% of US households have at least one dog.
Those staggering numbers coupled with a strong economy have given way to exceptional opportunities within the dog grooming industry. If you're one of the many people who love animals and want to turn your passion into a career, starting a dog grooming business is a great place to get your feet wet.
As a dog groomer, there are a few tools you'll need to maximize your practice and ensure you can service a wide variety of clients. Below, our team has put together a list of must-have dog grooming supplies you'll want on hand when you open up your doors!
1. A Grooming Table
In order to groom a dog, you'll need a comfortable surface for them to stand on from where you can service their needs. This surface is referred to as a grooming table and getting a quality one can mean the difference between a quick and easy grooming session versus a messy complicated one.
Grooming tables have areas where you can hook a dog tether to which will help dogs stay in one place. Some even fold up which can be great if your intention is to take your grooming business on the road.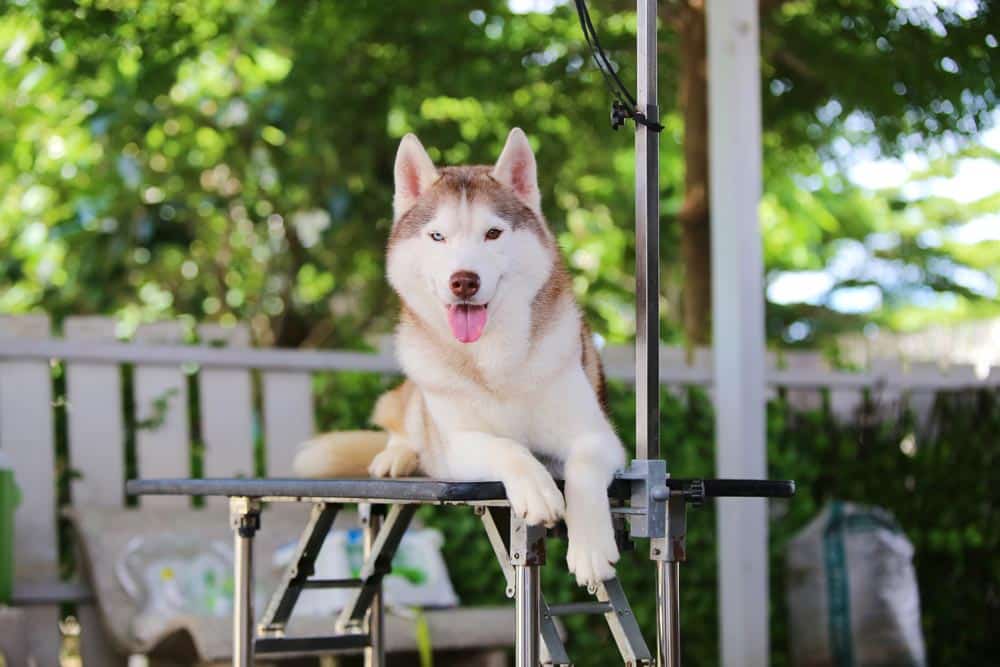 2. A Bathing Station
One of the first things you'll need to do when you groom a dog is free them from all of the debris and dirt their coat has collected between grooming visits. The best way to get this done is with an old fashion bath which is why a bathing station made it onto our dog grooming supplies list.
Some groomers will opt for bathing dogs in a standard sink. The reason why we recommend against this is because fur will eventually clog your drain and damage your pipes.
Invest in a large dog tub with a hose attachment that's rated for up to 250 pounds worth of weight.
3. Shampoo and Conditioner
The products you use on your dog clients are what will allow you to return them to their owners looking great. The better they look, the more likely their owners will be to book sessions with you in the future.
So, when you're checking shampoo and conditioner off of your dog grooming supplies list, be sure you look for a wide variety of dog safe flea shampoos, de-shedding shampoos, white coat products, and quality conditioners.
Also be sure to always ask your clients if their dogs have any skin allergies you should be aware of.
4. Ear and Eye Cleaning Kit
A dog's ears and eyes are very susceptible to dirt and grime. If not washed properly, this residue can lead to infection.
If you intend to run a successful dog grooming business, you should plan on being able to adequately service those needs. For that reason, purchase tools or kits that are specifically designed to make the cleaning of a dog's eyes and ears as easy and as safe as possible.
You can even invest in special eye drops that will help protect dog's eyes from shampoo or conditioner runoff.
5. Brushes and Combs
Different dogs have different coats. Depending on the coat, you'll need to use different brushes and combs to get the best result.
As a jumping off point, invest in a soft brush for thin haired dogs and a thicker brush for dense fur types. You'll also want both wire and nylon combs.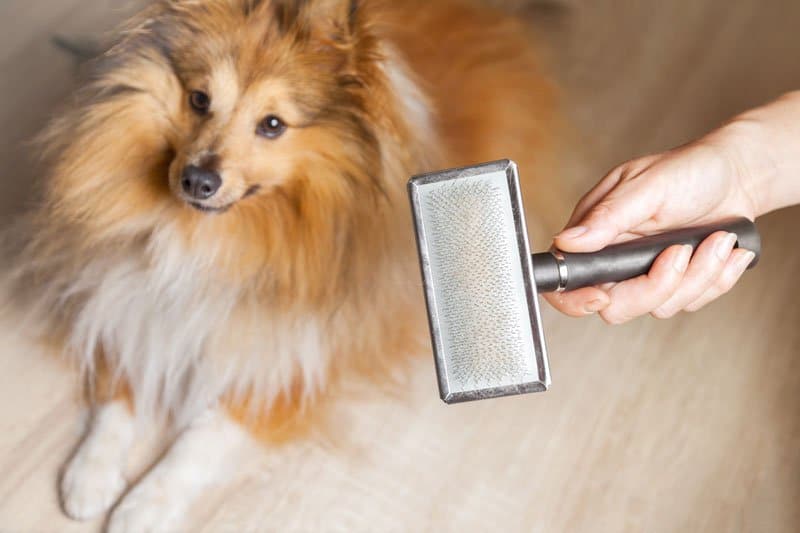 6. Grooming Shears
If you're going to cut a dog's hair you're going to need high-quality shears. This is an area where investing in tools that are more expensive and sturdy will pay off in dividends.
There's nothing more troublesome to a dog groomer than needing to get through a grooming session with dull shears. Don't fall into that trap and make sure your shears are rated for excellence.
7. A Stripping Knife
Certain dog breeds (many terriers for example) shouldn't be groomed with traditional shears. They need to have their coats stripped to maintain its look and texture.
Dog stripping requires special training but if you go through the trouble of learning how to do it and invest in the right dog grooming supplies, your client base will explode!
8. Dental Supplies
Teeth cleaning isn't always something that's offered by dog groomers but if you do offer this service it can provide you with an opportunity to further stand out. You don't need to go overboard here. Simple dog grooming supplies like a quality dog toothbrush will do.
Be aware of cross contamination with toothbrushes. You should only be using one brush per dog.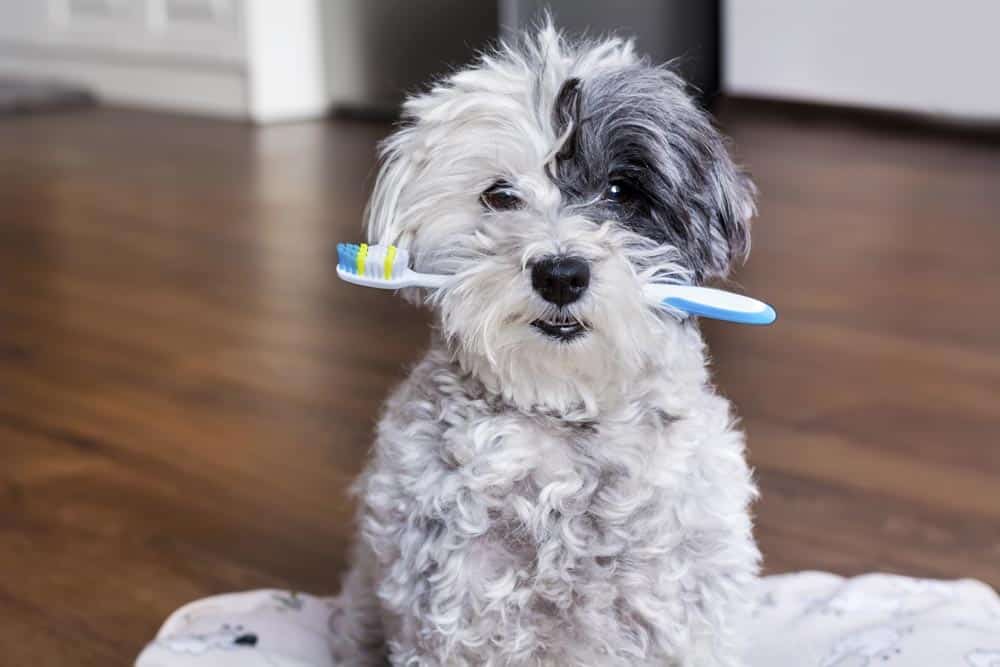 Wrapping Up Professional Dog Grooming Supplies
If you're looking to turn your animal passion into profit, starting a dog grooming business is a great way to do it! To get started, we recommend going through our list above an ensuring that you have the dog grooming supplies we mention on hand.
Making sure that you (and your team if applicable) have the tools to do excellent work will be integral to you being able to service the most clients and earn those client's repeat business.
Running a grooming business means juggling booking clients, reminding them of appointments, managing payroll, payments and more. All of these tasks can eat up your time and keep you from maximizing your business.
To streamline all of your dog grooming business operations, consider investing in Daysmart Pet Software.
Daysmart Pet Software makes handling all of the tasks around managing your business as easy as 123. It allows you to put more time back into your day and focus that time on growing instead of dealing with tasks you could just automate.