New Years Goal Setting for Grooming Salon Owners

As a pet grooming salon owner, how do you identify success? Is your success in your grooming techniques and using the best equipment? Or do you set regular goals for yourself to become the best groomer in the business?
2020 has officially come, and this is the best opportunity to start setting new goals for your grooming business. Some of these goals may have to do with improving your grooming techniques or renovating your business. Other goals include ways to boost sales and improve your marketing.
With every New Year, there is always room for improvement. Work into 2020 with these New Year's resolutions for a grooming salon.
Boost Grooming Salon Sales
You chose to own a grooming salon because you love working with animals. But face it, making money and getting sales is also extremely important. A goal you should make each year is to find ways to boost sales. If you haven't started this goal yet, 2020 is the perfect first year to get into that New Year habit of making more money.
What are some ways to boost sales? You can start by advertising and release special offers. These include a free product for a basic grooming service and monthly or weekly grooming discounts.
You can also improve your marketing strategies. Try a new marketing approach, such as running a blog or making some promotional videos. You can also revamp your website and monitor your Google local search results closely. All of these factors contribute to increasing brand awareness and boosting your sales performance.
Improve Customer Service
Your customers are the most important aspect of your business. If a pet owner isn't satisfied with the service they receive at your grooming salon, they will easily do business with another groomer.
Treat each customer with respect, show compassion, and don't be afraid to be a little personable with them. Customer service doesn't only include offering a great service. Pet owners often need help washing their dogs.
You also may get clients who are new dog owners and may have questions. Listen to their questions and give your customers honest advice. Humans aren't the only important customers. As a groomer, you're also working with some furry friends.
Improve the way you treat your animals. Maybe you notice some dog breeds are more aggressive or some dogs are skeptical about getting washed. Do what you can to research and improve the treatment of animals.
Your store's upkeep and cleanliness is also an important customer service factor. If your salon is dirty, your customers won't want to do business with you. Grooming is a selfless business. Get the dogs clean and make your human customers as happy as you can.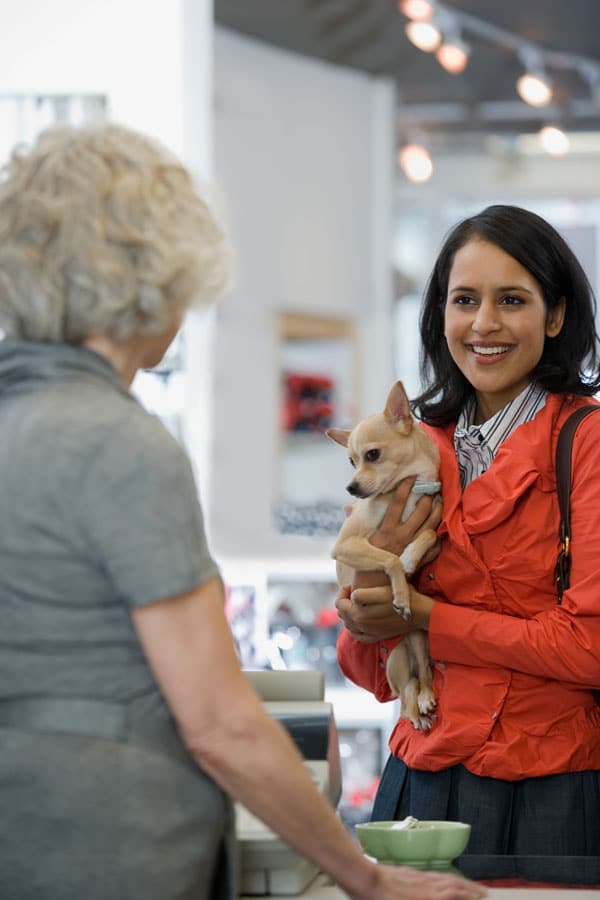 Improve Your Grooming Salon Location
The first thing a customer looks at is your shop. They want to see what equipment you use, what services you offer, and the cleanliness of the shop. They're trusting you with their dog, and they want what's best for doggo.
Do what you can to make the best grooming salon. These improvements can be simple. Research ways to sanitize and clean your equipment. Or, buy new supplies and equipment for the new year.
You could even go a step further and completely renovate your salon. Get new wallpaper, flooring, and do a deep cleaning to make sure your salon is fully hygienic.
Hire Better Staff
It's easy to hire those who are new to grooming and aren't asking for a high wage. You must also understand experienced groomers will deliver the best service, but they may cost more. This extra money for an experienced worker will help improve your salon in many ways.
This doesn't mean you should let go of the staff you already have unless it will truly benefit your business. Just have more standards set when you hire. You can even create a new position in management and hire a more experienced groomer or even promote one of your groomers.
Generate More Revenue
There's a lot of flexibility in the dog grooming business, but most groomers stick with what they know best: cleaning dogs.
Make your grooming salon a step above the rest. Start a retail shop. Partner with shampoo and soap brands and sell them. Add additional styling options and other services, and sell them as 'add-ons' to a normal grooming service.
You can even expand further, such as offering a school or a program where dog owners wash their dogs in the shop. If you can't get enough of these furry friends and want to spend more time with them, consider offering a boarding service.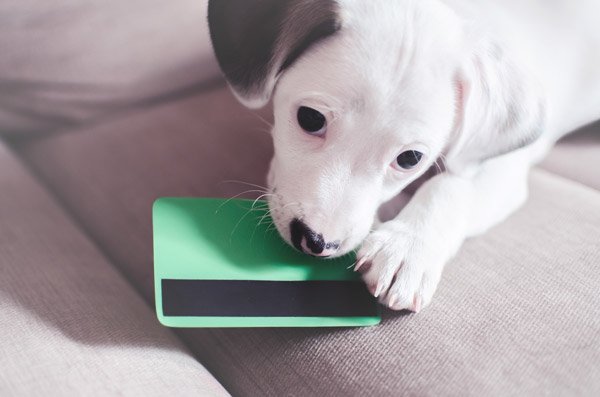 Renew and Understand Your Menu
Re-do your services menu. Decrease the prices of one service and increase the price of others. Or, combine two services and help your customers save some money.
Start offering extras and perks such as teeth brushing and consider opening up your services to cats as well. Do more to understand your own prices, too. What if your prices are different than a competitor? Explain why. What if a longtime customer is inquiring about a price change? Explain why you altered the price of that service.
Put Emphasis on Your Image
Your online presence can make or break the success of your grooming salon. Make sure you have a great logo with a legible font, you're active on all social media pages, and you regularly update your website and Google listing.
Your physical image also matters. Make sure your business has great curb appeal. You can go all out with fun decorations of dogs and other animals, or you can make your shop clean and welcoming.
Make sure your shop smells great. You don't want your customers smelling any foul dog odor when they first walk in. Your salon shouldn't be any different than a human one. Nice decor, sanitation, and a welcoming aura will benefit your human and dog customers alike.
Be the Best Grooming Salon in 2020
Are your goals financial or are you finding general ways to improve your salon? Whether you notice any specific problems or want to make small improvements, 2020 is as good a year as any to start finally achieving these goals!
Don't forget to always improve customer service, your treatment of pets, and add new services. All of these goals will contribute to a better salon in 2020.
Are you looking for new software in 2020? Our grooming software helps with essential functions such as scheduling and keeping track of client records. Start 2020 the right way with Daysmart Pet Software!