Guide to Becoming a Certified Pet Care Professional

Guide to Becoming a Certified Pet Care Professional
Are you a dog fanatic? Would you love to spend every day working with them? It's easier than you might think.
There are a ton of great careers for dog lovers! In fact, you might have already started a side-gig as a pet sitter or a dog walker. It's easy to get started, and it's fun.
While just about anybody can do some of the more basic pet-related jobs, those who are serious about making a career of it often choose to pursue pet certifications.
What is a pet care certification? Why would you need one? And what does it take to get one?
Keep reading to find out everything you need to know!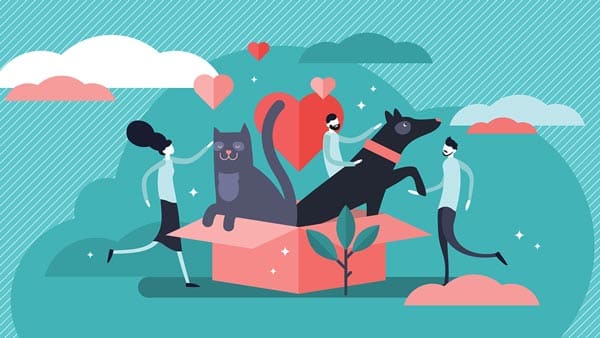 What is a Pet Certification?
When someone refers to a "pet certification," they are most likely talking about becoming a Certified Professional Animal Care Provider (CPACP). This certification shows that you've met the qualifications and have the required knowledge to be an industry expert when it comes to pet handling and care. It's administered by an independent testing body and requires both a financial and a time commitment.
A "pet care provider" is someone who is responsible for overseeing every aspect of an animal's wellbeing while it's in their care. This includes, but isn't limited to:
Pet boarding facilities

Doggie daycares

Dog walkers

Groomers / bathers

Pet sitters

Pet trainers
Certifications show that you have both the knowledge an a clear understanding of animal health and behavior, safety, and customer service.
While CPACP is one of the most common certifications, it's not the only one. Animal professionals can also get certified in pet sitting, dog grooming, animal training, and more.
But why would you spend your time getting any of these certifications in the first place? Stick with us as we explore the possibilities!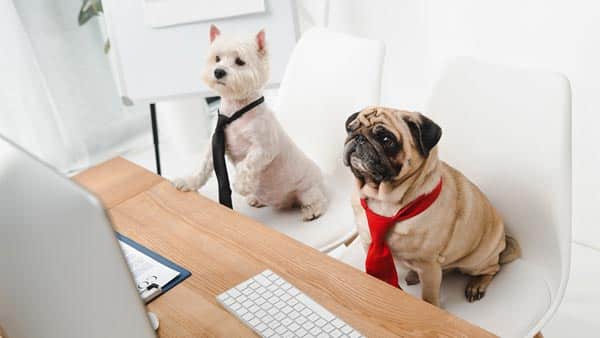 Why Do You Need Pet Certifications?
Taking the time to get an animal care certification shows that you're a true professional in your industry. It's also an indication that you're serious about your work.
If you're thinking about starting a dog grooming business or other pet-related business that you'll own, you'll gain trust with potential customers much faster. You may also find that you're able to charge more for your services.
Even if you don't want to own a pet-related business of your own, it may be a good idea to get your certification. For example, if you're applying for jobs in the pet care industry, you may find that having your certifications will give you an edge over other job candidates. In some states or cities, you may also be required to hold certifications and/or licenses to work in certain positions.

How to Get Your Pet Certifications
To receive a CPACP certification, you must have a minimum of 500 hours or 90 days of hands-on experience. You'll also need two completed attestation forms (recommendations).
If you work in a pet care facility, you'll need one attestation from a previous employer or client and one from a manager. If you're a solo provider, like a trainer, dog walker or pet sitter, then you'll need one letter from a client and one from an industry professional, like a veterinarian.
The exam lasts for 2.5 hours and consists of 125 in-depth questions. It covers topics including:
Health issues (first aid, CPR, administering medications, cleaning and disinfecting)

Fights and bites

Documentation

Profile, play, behavior, and temperament

Animal management

Facility safety requirements and chemical usage

Escape prevention, recovery, and owner notification

Death

Extreme weather/disaster preparedness

Staff management expectations
You can find a full list of the examination content by checking out the CPAP Handbook for Candidates.
The CPACP certification is good for three years. During this time, you must complete 20 hours of continuing education units (CPUs). If you haven't obtained your CPUs within the required three-year time period, you'll need to re-take your certification.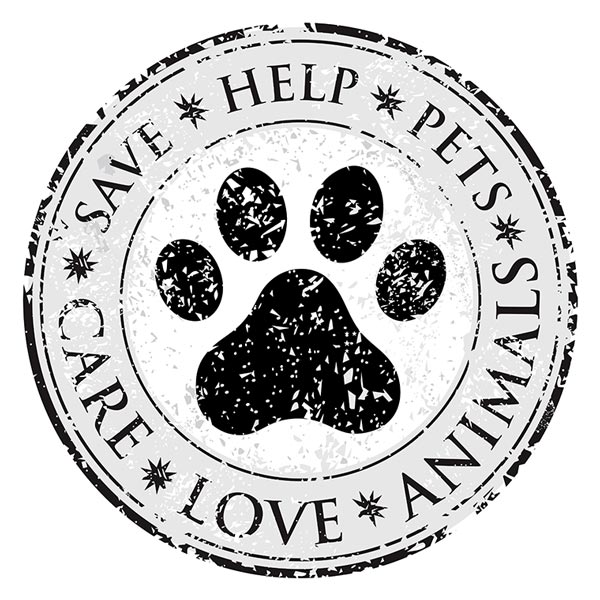 Other Animal Certifications
Depending on the career you're interested in, you may decide to choose other certifications instead of (or in addition to) the CPACP. For example, the National Association of Professional Pet Sitters (NAPPS) provides an at-home study course to become a certified pet sitter. Pet sitters can also join Pet Sitters International (PSI) and sit for their pet sitter certification program.
Dog groomers may want to see certification through the National Dog Groomers Association (NDGAA). This requires both a written test and practical skills demonstration. There are three separate exams, for terriers, sporting, and non-sporting breeds. Once you've passed all three exams, you can also sit for a master exam.
The International Boarding and Pet Services Administration (IBPSA) offers two separate levels of certifications. Specialties include canine, feline, and small mammals and exotic. They are also adding courses for reptiles and birds soon.
Trainers may decide to pursue certification through the Certification Council for Professional Dog Trainers (CCPDT). This involves two levels of certification. The first involves a knowledge assessment while the second assess skills.
To maintain these certifications, you must complete continuing education credits every three years.
Start Your New Career Today
Once you've got your pet certification under your belt you're one step closer to being ready to start your own business. Now, you'll need some tools to help it succeed! We are always trying to find ways to further support the pet industry, if there is a certification you would like to suggest we include into this article please send your suggestion to [email protected].
A great software program will help you streamline this process and run your facility more efficiently. Take a look at our cloud packages, then sign up for our 14-day free trial today!