How to Start a Mobile Pet Grooming Business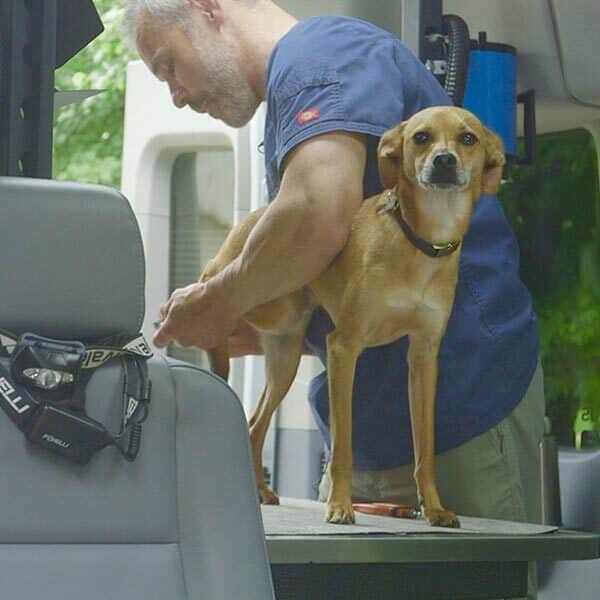 How to Start a Mobile Pet Grooming Business
With 68% of US households owning a pet and rising, any pet-related business is a pretty sure bet depending on your location, your outlook, and, of course, your willingness to put in some hard work. The pet industry is a $72 billion industry, but a love of animals and their caregivers is a must before entering into this demanding (but rewarding!) line of work.
Pet grooming is an especially strong bet. And, as the pandemic as shown, sometimes the strongest business plans center on mobility not on strength of location. Millennials like services that come to their doors, especially while working from home.
If you love animals and enjoy being your own boss, let's take a look at the growing trend of mobile pet grooming businesses and see if it's a good fit for you!
What You Need to Know About Running a Mobile Pet Grooming Business
If you're interested in setting up a mobile pet grooming business, there are some things you should consider before you take the plunge.
It's Not for Everyone
The mobile pet grooming business means working one-on-one with pets in tight conditions, often with room for only yourself or one other person, depending on the size of your vehicle.

You'll be giving up the idea of a bricks-and-mortar store with the comforts of storage, shelving, running water, an easily accessible restroom, and maybe even reliable access to power. There's no need to be discouraged, though! There are tons of mobile groomers (and even mobile vets) out there making it work right now and you can, too! It just takes some research and imagination to make it work for you.
It Requires Special Skills and Knowledge
If you aren't already a trained groomer, then, that's where you'll need to start. People may crave convenience, but they won't trade convenience for actual skill. So, before you start pricing conversion vans or disused school buses to convert to your own personal grooming studio on wheels, make sure your skills are on point.
Your skills include animal handling skills, including handling animals in vehicles or confined spaces they are unfamiliar with. A fantastic place to start is the National Dog Groomers Association of America. They offer classes on dog handling and are a great place for industry networking.
Additionally, search for message boards where dog groomers chat about their businesses and seek out mobile groomers who may be interested in sharing insights and information with you. Develop relationships with your peers no matter where they are located. Their quick fixes and problem solving tips will help you out down the road.
Kitting Out Your Ride
In order to greet your first clients, you'll need to have your mobile dog groomer shop all kitted out and set up to your specifications. So, do you go full DIY? Or hire someone to customize it for you? Or, do you purchase a prefab travel home and alter it for your purposes?
It all depends on what you're up for. There are perks and drawbacks to every situation. The most important factors are personal ones only you can determine. Your budget, your driving skills, your comfort, and your business vision are all important factors in figuring out which option is right for you.
If you're handy with a saw and a few tutorials, then retrofitting an old school bus might be perfect for you. If you want air conditioning and a more luxurious interior in a more turnkey environment, a decommissioned school bus may not be your jam.
Generate That Good Buzz!
One great thing about a mobile grooming business is that your business can be a rolling advertisement!
Custom vehicle wraps, decals, and signage can create a buzz wherever you go and lead to new business opportunities just by being visible. Be sure you include all of your contact information on the exterior of your business in multiple places. This way you'll get your name out there in the public consciousness organically.
This doesn't negate the need to advertise, though. Nor does it solve the problem of taking appointments or keeping up with the paperwork of a dog grooming business in tight quarters.
Mobile dog grooming operations benefit from scheduling software that integrates cloud storage capabilities with expandable user operations, intuitive marketing tools, and customizable website services.
With Daysmart Pet, you can:
Take online appointments while your hands are full.

Run a marketing campaign with a few clicks.

Create and manage a customer loyalty program.

Automatically deploy appointment reminders by text.

Social media integration to keep your work top of mind.

Keep the paperwork in order and easily accessible in the cloud.

Create and manage your own website – the heart of all your online operations.

Templates, templates, templates! Never feel lost again! Get creative with guidance!

Take it with you! You're on the road. Your management tools should be too.

And much, much more.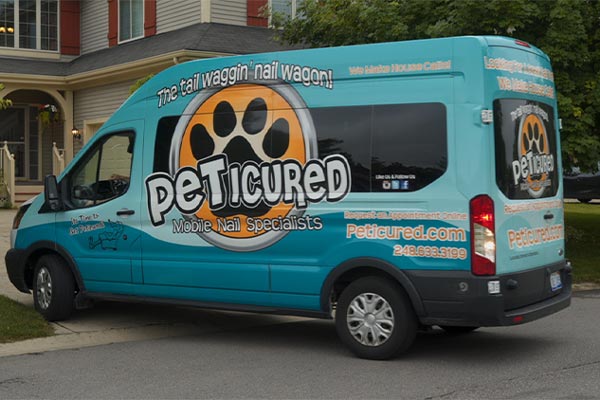 Partner Up!
You might work solo, but you don't have to go it alone.
Since you can work almost anywhere you can park, why not seek out alliances with local businesses or organizations with similar interests. Maybe you can set up at a busy doggy daycare and offer a discount for grooming services to daycare clients who bundle daycare and grooming services or pay in advance for several grooming services.

Or, is there an especially muddy trail near you that dogs love? Maybe offer a free hose down or a discounted bath service one very muddy Saturday as a way to get your brand out there.
To maintain your regulars, seek feedback often, and take their ideas on board. Solicit feedback from your regular customers. Build your brand with incentives for reviews, feedback, and referrals.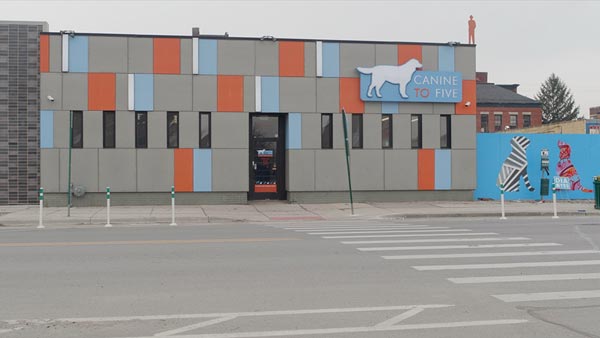 Start-Up Capital
This is a business that can start small and scale-up, but starting any business is not cheap. How you fund your business is up to you. Traditional funding routes like bank loans or taking on investors may work for you. Or, maybe you're a wizard at crowdfunding or have an amazing savings account. However you're funding your dream, is your business.
But, it is a business. Be sure to treat it like one. If you've never taken a business class or worked with a complex budget, this would be a great time to take a few classes. Community colleges offer low-cost business courses. Local small business associations and accelerators also have resources available as well as many local colleges and universities and extension agencies.
You might be able to find partnerships with veterinarians or other pet businesses. Build those alliances and network within your community. Sweat equity is essential in starting any new venture. Be prepared to invest a lot of it.
As you invest in your vehicle and equipment, be sure to buy the best you can afford with an eye toward upgrading as a part of your business plan and budget.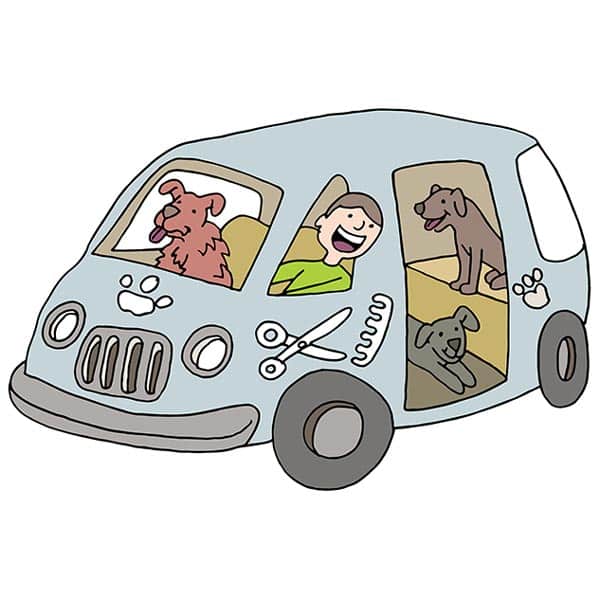 Feel Ready to Start?
No? It takes a lot to start a business. You're amazing for even considering it. The most important thing to remember is investing in the tools that will help you the most.
If what you want to do is groom dogs, interact with their people, and earn a decent living on your own terms, let Daysmart Pet Software help manage the day-to-day responsibilities and expectations of running a business. That way, you can focus on doing what you love and loving what you do.
You can be one of those people who gets to earn money from their passion.
Want more inspiration to follow your dreams? Check out Glenn's story. He's a mobile pet groomer who followed his passion for pets and his drive for financial freedom into the grooming industry.