Groomer Shares Tips for Success with Dog Grooming Van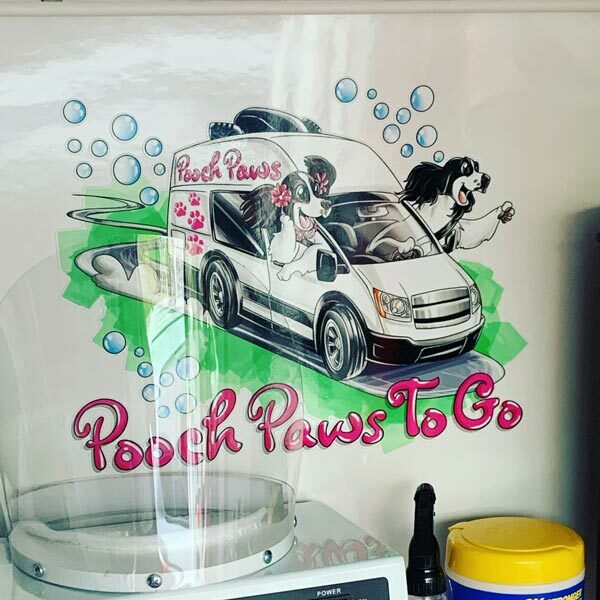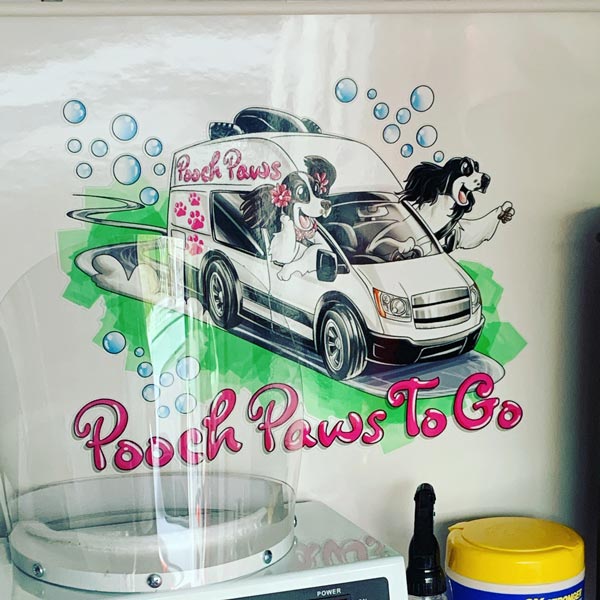 Mobile dog grooming vans are convenient for their clientele. It's a personalized service that saves the client time, reduces stress for some dogs, and may even be more sought after in the post-COVID time due to less interaction.
As a dog groomer, if you're thinking about transitioning into a dog grooming van, there's a lot to consider. From coordinating your grooms to handling drop off and pickups, a dog grooming van has a lot of differences from a physical salon.
Krystal Purcell is a 3rd generation dog groomer who runs Pooch Paws to Go in Rockland, Ma. She's a Groom Team USA Alum, an AKC owner/handler, and a seminar leader at grooming events.
Krystal says she grew up in the business. Her mom still grooms, and her grandmother was a groomer. "When I was a kid, I'd sit on a stool and help brush dogs and bathe them. In high school, my school had a work-study program, so I'd leave at the 7th period and go work at my parents' shop."
Her mobile grooming business started due to a client's suggestion. "A family friend in Boston wanted me to groom his dogs at his house. He didn't want to drive an hour to come to us. So I took everything with me; dryer, brushes, table. It was a lot of work. One day he suggested I go to other people's homes for grooming. He said, "you could get a dog grooming van, and this could be your business."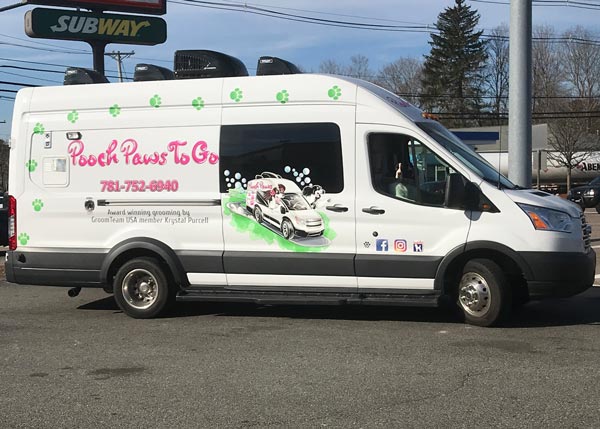 Once the seed was planted, Krystal looked around for vans and was able to buy a used one for $6000. That was in 2012. "I was in college by then and had a little money left over from scholarships, and I bought a used van for $6000. Then I drove my van everywhere I could. I drove it to the supermarket, the mall, anywhere people gathered." She found it was an excellent advertisement.
Now she runs her mobile pet grooming business out of a late model Wag 'N Tail van and serves an area between Boston and Cape Cod, Massachusetts.
Krystal says, "For me, it wasn't that big of a deal to transition to mobile because I already had a base clientele I'd built working at my parent's grooming shop."
If you're launching a mobile pet grooming business, Krystal recommends being visible.
"I recommend having graphics on the side of the van. Make sure your business name and phone number are easy to read. As mobile groomers, we're moving. So there's a short time-span for people to see the info they need."
On the other hand, there's an interesting phenomenon that mobile groomers experience.
"The general public seems to think mobile dog grooming is on-demand like pizza. They think that we can just groom their dog right now and people will stop you in parking lots. So there's some education that has to happen."
There's education on the business side too. Krystal says staying organized has a significant impact on your profitability. From client scheduling to organizing your products. Having a set routine is essential for mobile groomers.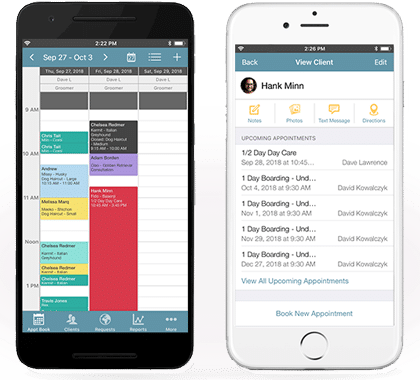 Organize Your Appointments
"In the beginning, you have such a narrow clientele; you'll go anywhere. Even 10 miles away. However, as you build up a clientele, you want to keep things more focused and group neighborhoods and appointments together."
The timing between grooms is important too. "Now, I have 110 regular clients. I try to keep them on a 4-6 week schedule. Then I can group 4 week appointments together and 6 week appointments together. More than that, you're eating up more time at appointments."
She also recommends pre-booking. "I pre-book my appointments six months out. I'm not too specific on timing because things happen. So I give a range, I'll arrive between 9-11. I know how long it takes to groom the dogs. 60-75 minutes is typical, but some take 90 minutes to 2 hours. If your avg. is 75 min to groom a dog but it takes 2 hours, you need to charge accordingly.
That's why I aim for 4-6 week grooms. An 8-week client will take you at least 1.5 x longer, and sometimes people don't want to pay the difference."
By pre-booking, it's easier to keep a tight schedule. "I try not to let clients dictate my schedule. I keep a rigid schedule, so there's not much leeway for rescheduling. I also don't take one-off clients or snowbirds anymore because they're not the ones who pay my bills."
Weather can also play a big role in your scheduling as Krystal found out the hard way.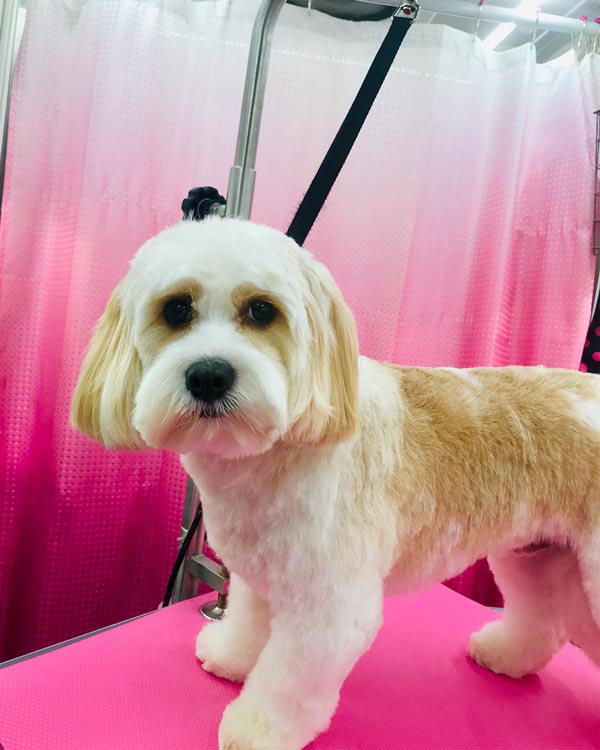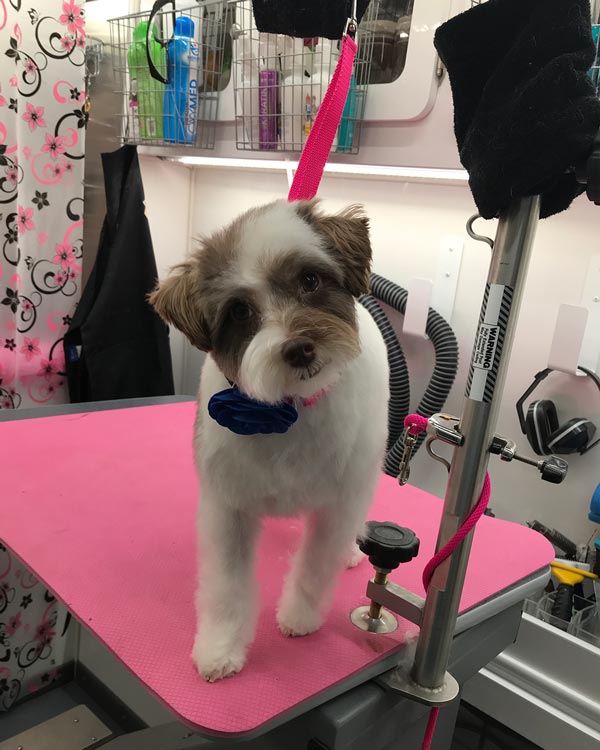 Create a Buffer Day in Case of Weather Delays
"Weather is a big obstacle, and a lot of people don't take that into consideration. In Massachusetts, we get a lot of snow and it freezes. One winter it snowed 110 inches, and every Monday was a snow day." Krystal says. She ended up going from a five day a week schedule to 4 days a week to create a buffer day.
"I don't know how they do it in Nebraska and places like that, but in Massachusetts, if the schools are closed, I'm closed. I don't go out if the snow is over 2 inches. I'd never suggest someone come from somewhere like California and jump right into mobile grooming in a cold area. I'd recommend doing a ride-along and experiencing what it's like.
On the other hand, I don't have to deal with high heat like in Nevada. I did have all my windows tinted which helps keep the temperature regulated. I also have a dehumidifier that runs in the summer because humidity will cause corrosion and rust."
Along with an organized schedule, Krystal is also organized in her placement of items in the dog grooming van and how she handles the dogs.
Grooming Organization
Krystal says she often talks about the importance of time-saving skills and organization in her seminars. "In a van, we're dealing with limited space, and I've learned the less time I spend looking for equipment, the more money I make. The size of the bottles matters too. For example, I keep small shampoo bottles, not gallons because they take up too much room. I restock weekly and make sure my shampoos are full."
Her van has cabinets but found they weren't as useful as she first thought. "At first, I loved having cabinets, but I learned that opening the doors over and over takes up time. So now I have baskets on the outside that hold my hairspray and conditioning sprays. All my clippers and shears are within hands' reach."
Krystal's organization extends to how she handles the dogs too. "I recommend all groomers keep to a routine. Start with the same area every time. It builds muscle memory. Plus, dogs are routine-based. For me, every dog goes straight into the bath as soon as they come into the van."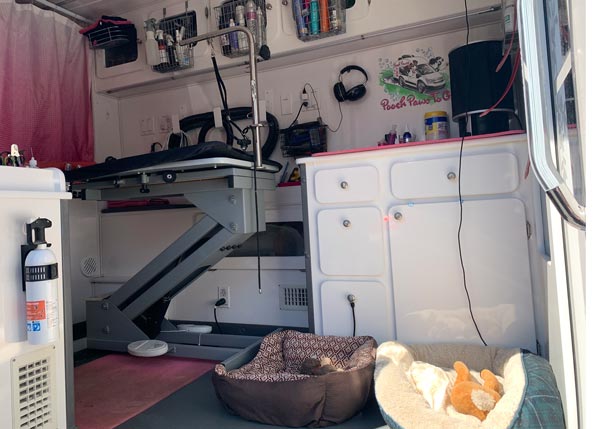 Handling Doggie Drop Off and Pick Up
Krystal says, "25-50% are latchkey clients. When I do seminars, I recommend groomers do latchkey. It works out well because I know I can then spend more time talking with an older (senior) client who doesn't have a lot of company, and I don't have to worry about running behind on my next appointment. But post-COVID, I don't know if we'll be allowed to be in people's houses. I'm going to suggest people leave the dog near the door in a kennel or a room in close proximity. Because before, I sometimes had to search all over the house for the dog."
She says post COVID she'll have additional protocol. "I'll be texting clients when I arrive and if they're home to bring the dog to the door. I'll use a new mask and a new towel for every dog."
Since groomers are already used to maintaining high sanitary protocol due to parvo and canine influenza, the post COVID requirements will, hopefully, not be too difficult to implement.
Krystal says, "I did buy a UV light to disinfect cash/checks. I will be asking clients to pay by CC as much as possible. I also bought a UV tool cleaner. All tools I use will go inside that to be sanitized in between grooms."
She also installed an air sanitizer filtration system in her van last October. Hopefully, these protocols will be enough to keep everyone safe.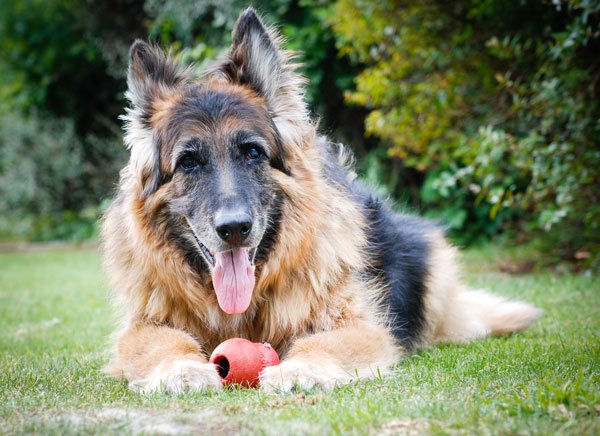 Every Dog Isn't Right for Dog Grooming Vans
When Krystal brings a dog into her van, it goes straight into the bath, followed by the haircut and blowdry. The dog doesn't get a break and can get overstimulated.
Krystal says, "A lot of times people think old dogs are great for mobile, but it's actually very physical, and that dog doesn't get a break. In a shop, a dog will have downtime in between if they need it. Plus, because all of our equipment is inside, it can be a little louder in the van since everything's enclosed. It's ok. You don't have to do every dog."
Krystal's mom still grooms, and she's in the area too, so Krystal sometimes recommends clients to her at Pooch Paws.
As you can see, Krystal is a highly organized and skilled groomer who has made mobile pet grooming work for her.
You can find her at grooming events. Often, leading seminars like:
A Springer Spaniel seminar on show and pet grooming

Shear balance – how to hold the shears, different types of blades, all things shear

Salon vs. Mobile with her mom. This focuses on the pros and cons of each and how each is geared towards different people.

All about the prep – back to basics – how to wash and dry a dog.
Now that you have some brief insight on going mobile in a dog grooming van. Would you consider it?
Check out how Daysmart Pet Software helps dog grooming vans optimize their schedules and maximize your profit potential. Interested in learning more, then check out a free 14 day trial and see how easy it is to get rolling!