How to Appear On Searches for Local Dog Groomers Near Me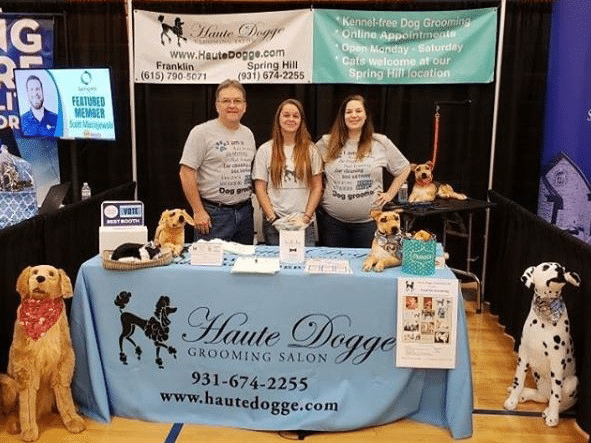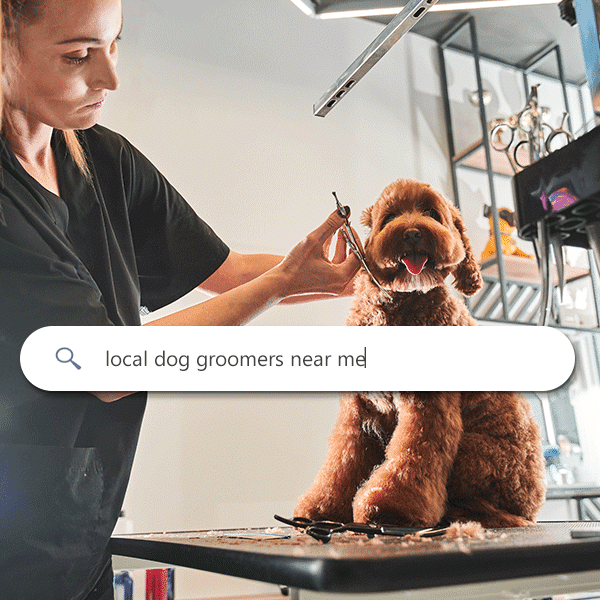 Local SEO has become increasingly important for businesses and groomers are no exception to this rule.
Over the last few years in particular, Google has continued to change its algorithm to prioritize local results within the search engine results pages.
A common question that has stemmed from this is how to rank for local searches. In this guide, we're looking specifically at how to rank for the term 'local dog groomers near me'.
What Is Local SEO?
Before we get into how to use local SEO to benefit your grooming business, you need to understand what it is.
Local SEO refers to appearing in the search engine results pages for keywords that are geographically based. This could be a term like "dog groomers in Dallas" or "Fort Worth dog groomers". It could also be as simple as "dog groomers near me".
Google understands the search intent of all of these terms. So regardless of whether an actual location has been entered, Google will use data from the user's device to show the best results that are local to that user.
'Near me' searches have skyrocketed over the last decade. From 2013 to 2017, there was a 900% rise in "near me" searches. Some of this is due to the increase in mobile device usage.
Whatever the reason, Google has delivered by changing their algorithm to prioritize local SEO for these kinds of searches. So businesses need to follow suit if they want to remain competitive.
How to Rank for 'Local Dog Groomers Near Me'
Now you know how important local searches are, particularly for brick and mortar businesses, you'll want to know how to rank for them. The good news for grooming businesses is there are loads of ways to optimize your site and business for local searches. None more important than Google My Business.
Google My Business
Google My Business (GMB) is the most important tool available for local SEO. It's free to use, so if you aren't using it already, you should be!
Google My Business listings are the results that first appear for local searches. They look like Google Map results.
A GMB listing will feature your business name, contact information, pictures, and reviews.
You can create a Google My Business listing easily. Google will walk you through every step of the way.
Ensure your business information is up to date and accurate for the best results. This should be the same information that appears across any other business assets like your website or social media presence.
Gather GMB Reviews
Once your GMB profile is up and running with up-to-date information, you want to gather reviews.
Reviews are one of the best ways to rank top of the GMB results on local searches. It's super easy for your customers to review your business on Google. All they do is find your business within Google Maps and select 'write a review'.
They can then score your business out of five stars and write a brief description. The more great reviews you have, the more Google will prioritize your GMB listing. This is because the algorithm prioritizes trusted local businesses.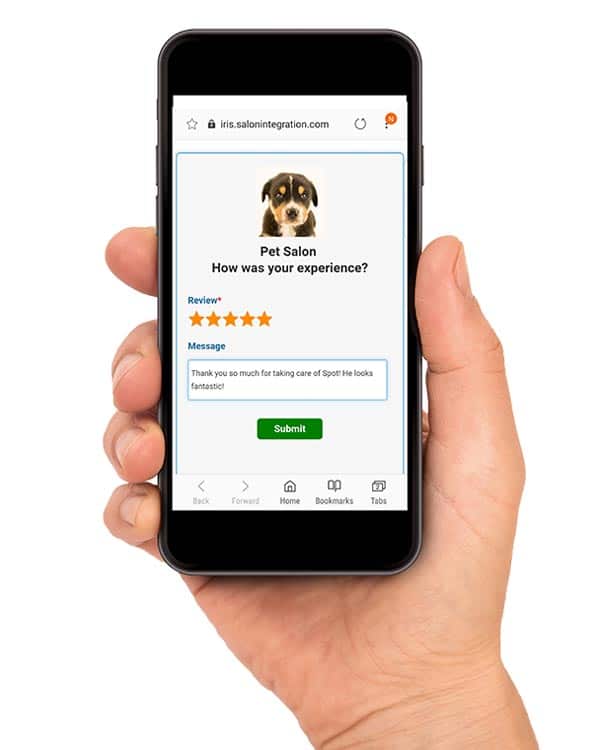 You can collect reviews from existing customers by asking them, either in-person or set up an automated email for after their appointment. You can further encourage this by offering a small discount on future appointments for customers who do leave a review. Use Daysmart Pet's powerful reputation management dashboard to automate texts/emails to clients asking them to review their experience with you. When the review returns with positive it prompts those users to fill out a review on Google, Facebook or Yelp!
Make Your Site Mobile-Friendly
We mentioned above that mobile searches have increased. But they're now more prevalent than desktop searches.
Because of this Google has taken a mobile-first approach to their algorithm. This means Google looks at the mobile version of your website before the desktop version.
So if your website isn't mobile-friendly, Google will rank it lower in the search results than mobile-friendly websites.
Even if customers can find your website, if it's not mobile-friendly, your bounce rate will be high. This means customers will be landing on your page on their phones and immediately leaving because the site doesn't function well.
Fixing any mobile-friendliness issues should improve your search engine rankings positions for local searches, as well as increase your conversion rate on-site for those searches.
You can make your site more mobile-friendly by avoiding flash, using large fonts, ditching pop-ups, and decreasing load times.
GoodFriend
GoodFriend is an online platform where pet care professionals can promote their business, find new customers, and easily book appointments online. In addition to housing information about your business which translates to a higher ranking through Google's algorithm, a GoodFriend listing allows your business to appear in focused search results where pet parents can easily find you by location and the services you offer. Claim your listing on Goodfriend.
Get Local Backlinks
Links are an unavoidable part of SEO, including local SEO. Links from external sites to your site tell Google that your site is trusted by other sites. Which in turn, increases your search engine results positions.
For local SEO, you want to focus on getting backlinks that are local to your area. This could be through bloggers, newspapers, or trusted directories. Even better if you can get the anchor text of the link to include local keywords.
A great way to get backlinks is to write blogs. Creating high-quality blogs full of useful information encourages other sites to link back to your website as an authority on the topic.
Blogs have the additional benefit of providing additional information for your customers. So it's a win-win situation.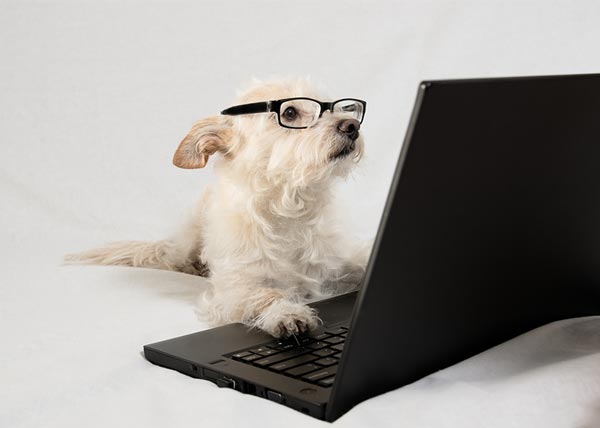 Use Schema Markup
Getting a little more technical, schema markup is an incredible tool for local SEO. Schema markup is a type of code you place on your website that helps Google better understand your site. With this better understanding, Google can better prioritize your site to appear for related queries.
There are many ways to add schema markup to your site. For popular content management systems such as WordPress, it's as simple as adding a widget. You should speak to your website developer or manager to see if this is an option for you.
Optimize Every Step of Your Business
It's clear the value that local search terms like 'local dog groomers near me' have. Ensuring you follow our simple optimization tips will make sure your grooming business has the best chance of ranking well.
But it doesn't stop there. Once your customers are on your page, you want them to have the best experience possible. Which is where Daysmart Pet Software comes in.
Our business management software is custom-built for pet businesses. It lets you run more efficiently and grow your business through a variety of services. We're so confident you'll love it, you can try it for free.