Setting up a Loyalty Program in Your Pet Grooming Business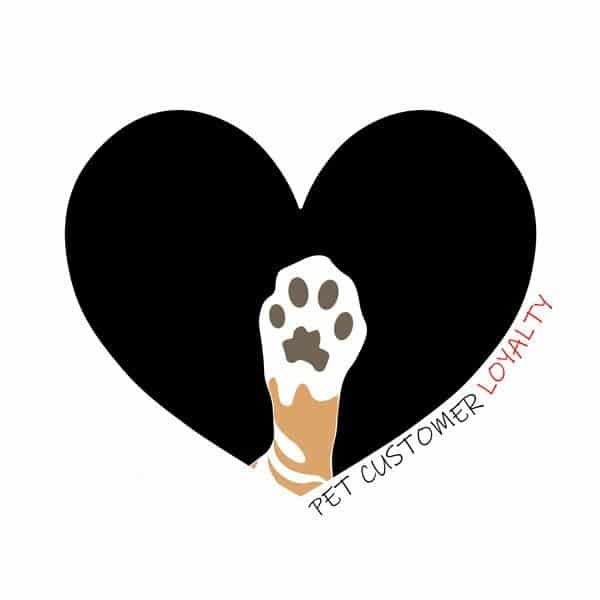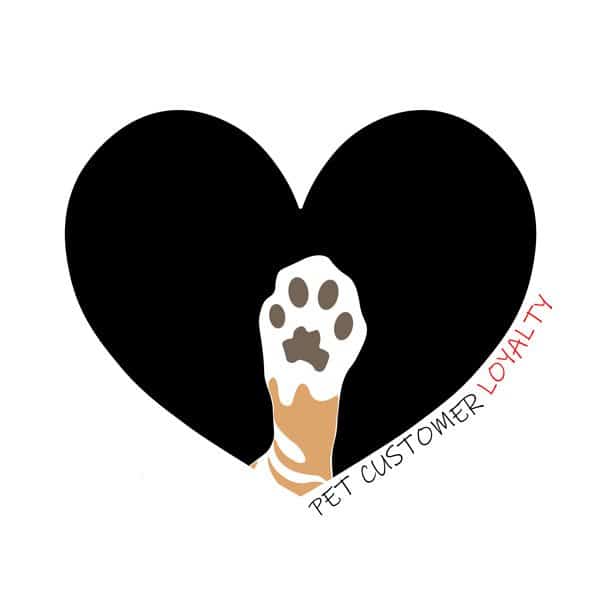 With this global crisis is truly the time to put your customers' interests first and encourage your brand to lead, even though you might be taking a short-term hit. With more than 100,000 groomers across the country, competition is fierce. Getting clients to come back to your business time and time again is vital, especially during this uncertain time.
This is where a small business loyalty program could help! Loyalty programs encourage customers to come back to your business repeatedly in order to earn rewards, but then you need to know exactly how to set up a loyalty system for your grooming salon. Keep reading to learn more about how to do this and more!

How Does a Small Business Loyalty Program Work?
A loyalty program works at a grooming salon in much the same way that it does in a coffee shop or at a restaurant. It is a way of recording which customers keep coming back to your business and rewarding them for this.
For example, you could use dog grooming cards to record how many visits a particular pet or owner has had to your salon. Then after their fifth or tenth visit, they get rewarded a free or discounted grooming session!
This encourages customers to keep coming back as they feel that they are going to get something back for their money. This also helps you to establish a long-term relationship with your clients. The more that they come back to your salon, the more likely they are to keep coming back even after they've received their reward.
Whether you are just starting your business or have been around for years, every salon can benefit from using a loyalty program.
Designing Your Loyalty Program
When it comes to designing your loyalty program, there are lots of things to consider and lots of different ways to do this. Think carefully to create a program that works for your business.
You could, for example, have a loyalty program that rewards customers with a free grooming session after 'x' number of paid sessions. This is simple and effective.
However, you still need to decide how many sessions a client gets before they receive their reward. Too few sessions and you may not establish a long-term relationship with all your clients. Too many sessions and clients won't feel like they are really getting a reward.
Ideally, go for a single-digit number as this automatically feels like a better deal. For example, 'have 9 sessions and get your 10th free!' sounds better than 'have 10 sessions and get your 11th free!' Obviously, this also needs to work in line with your budget and margins.
This isn't the only kind of loyalty scheme to consider though.
You could reward customers who spend a certain amount in your salon with a discount on their next visit. Or you could let customers collect loyalty points on each visit depending on how much they spend.
When designing your program, make sure you think carefully about the details of it. For example, you may want discounts or reward treatments to only apply to specific services. That way you don't lose money from expensive treatments or have your margins damaged by discounts on cheaper ones.
Whatever terms you decide, make sure these are clearly outlined and communicated when you role your offer out.
Rolling It Out
Choose a start date for your loyalty scheme so that you can roll it out in one go and address potential issues beforehand. This will give you a deadline to have everything ready by.
You will need a clear idea of how you are going to record customer's loyalty points. If you are going to provide a free grooming session after a certain number then reward punch card templates are brilliant. All you need to do is customize a business punch card template, print your cards, and buy a stamp or punch.
If you run a bigger salon or use online booking then you may want to use a computer system. You can use this to record how much each customer spends and keep a running total of their loyalty rewards.
A computer system will also keep you up to date on each customer's rewards so you can contact your customers to let them know when they're due a reward. This takes a bit more organizing than using dog grooming client cards but it has a more personal touch.

Letting Your Customers Know About It
The entire point of a loyalty program is to entice new customers and retain existing ones, so make sure you tell them about it! There are plenty of ways to do this.
You can use email or text marketing to alert existing customers to your program. Make sure that you include it in any new advertising to help bring new customers your way.
It is also a good idea to have information about your loyalty program on display in your salon or salons. That way anyone who comes in or walks by will see it. If you have a website, make sure to include information about your program on this as well.
Finally, make sure that all your staff members are aware of the loyalty scheme and feel comfortable discussing it with customers. This is a great personal way to spread information about your loyalty program to existing and prospective customers.

Create Your Loyalty Program Today
Using a small business loyalty program can help your business in so many ways. It not only entices new customers, but it also helps you to hold onto existing customers. What's not to love?
In February 2020, prior to the escalation of COVID-19 in the United States, DaySmart Software (makers of Daysmart Pet) conducted a survey of 2,000 U.S. consumers who have visited pet services businesses (pet groomers, kennels, daycares) in the last year to better understand what they prioritize when finding their go-to professional service providers. Be sure to stay informed on how consumers interact with the industry, this survey is a great place to stay informed!