7 Safe and Fun Dog Run Ideas Perfect for Any Breed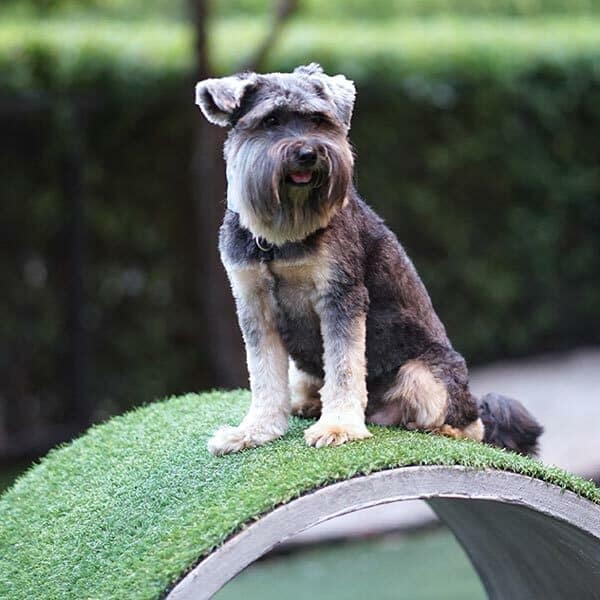 7 Safe and Fun Dog Run Ideas Perfect for Any Breed
Providing a dog with regular exercise can prevent obesity, joint problems, digestive problems, and serious psychological issues.
Building a safe and fun dog run at your boarding facility can go a long way in improving the overall experience. Dogs who leave your business should go home calm and satisfied.
Keep reading below to learn about some of the best dog run ideas to get started. We'll discuss what materials you should consider for your dog run, as well as seven unique ideas for operations of all shapes and sizes.
What Dog Run Materials Should You Consider?
You'll be surprised to hear that there are a ton of materials for building a dog run at your home or business. The first step should be deciding on the best dog run layouts for your property. Knowing the size and shape will make it easier to pick out the right materials.
Here's what you should consider:
Fencing? (Wooden or Metal)

An Enclosure or Open Air?

Lighting?

Watering Bowls?

Potty Areas?

Accessories? (Toys or Play Structures)
Flooring is probably the most important choice to make when designing a dog run. Using the existing dirt and grass is fine, but some of it may get torn up and dogs will get dirty.
Some owners will plant synthetic grass or install wooden flooring at their business. Both will cost you extra money and need to be maintained to last as long as possible.
Another option for dog runs is gravel, stone, or sand. Pea gravel, crushed limestone, and river rocks are commonly used.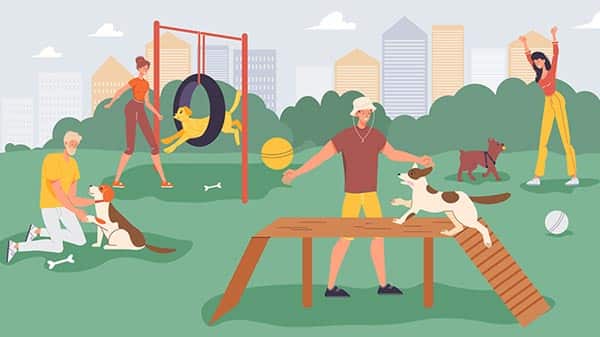 1. Need Dog Run Ideas? Try Portable Runs
Portable dog runs are the easiest and most convenient to use. You won't have to set up anything permanent.
These types of runs are made of wire mesh panels that can be set up as squares, rectangles, or octagons. They only take a few minutes to assemble or takedown. And they can be put up basically anywhere. Some dog owners pack them when traveling.
If this is the type of dog run you select, you should know it's only effective with small or medium-sized dogs.
2. A Simple Dog Running Strip
Many dog owners live in a big city with only a small strip of land between houses. As a result, they'll design a running strip. You can enclose a section of your property using edging stones or concrete. Inside of this strip, you can add real or synthetic grass.
This type of strip gives smaller dogs a spot to run on or roll over. It's also effective when potty training a puppy. They'll get in the habit of relieving themselves at the same strip every day.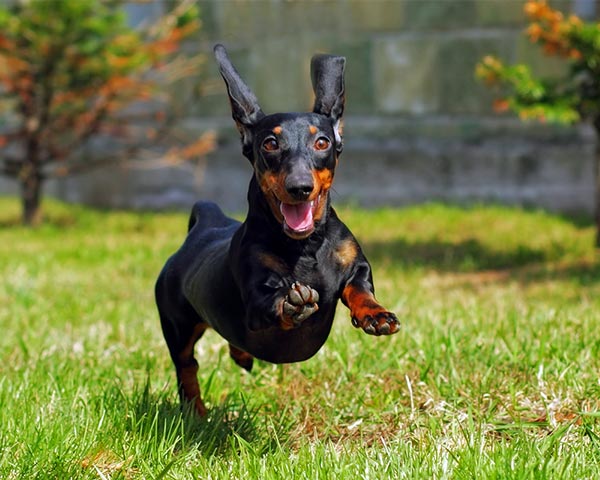 3. Obstacle Course Dog Runs
Active, sporting dogs (like German Shepherds or Labrador Retrievers) benefit from having obstacles. Not only will it help burn off nervous energy but also challenge them mentally and physically.
Calming a dog is important if they're going to behave at your facility or if they have a dog grooming appointment scheduled.
There are a number of features you can build yourself. Here are some examples of DIY dog obstacles:
A-Frames

Seesaws

Tunnels

Tire Jumps

Weave Poles

And More!
Try picking a few obstacles to include in your run and see how the guests react.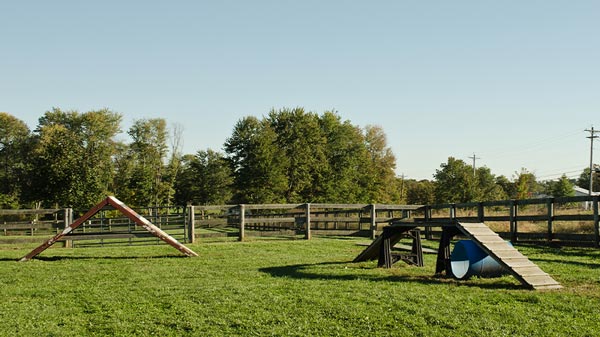 4. Design an Unrestricted Dog Run
An unrestricted dog run is perfect for larger dogs. Big fields can essentially be transformed into runs by installing some fencing. Dog houses and obstacles can also be added to make them happier during their stay.
Most importantly, large dogs need room to run. Regular exercise is so important for dogs. Most large breeds need around 30 minutes of vigorous exercise daily.
It keeps them physically healthy but also prevents them from becoming destructive by chewing or digging. Never keep your dog in an unrestricted run for longer than a few hours. And always have someone supervising them.

5. Small Patio Dog Runs
It's often challenging for dog owners living in an apartment to get their dogs outside. Especially if they live in a cold climate where people avoid going outside for months at a time.
The solution to this problem is transforming a patio into a dog run. Install artificial grass and add accessories like toys or a dog house. Depending on your design skills, you can add decorative fencing or other features.
A patio dog run makes it easy to open a sliding glass door and let them out onto the patio. Once outside they can get dog exercise and stimulation. This would work for small dogs at your business.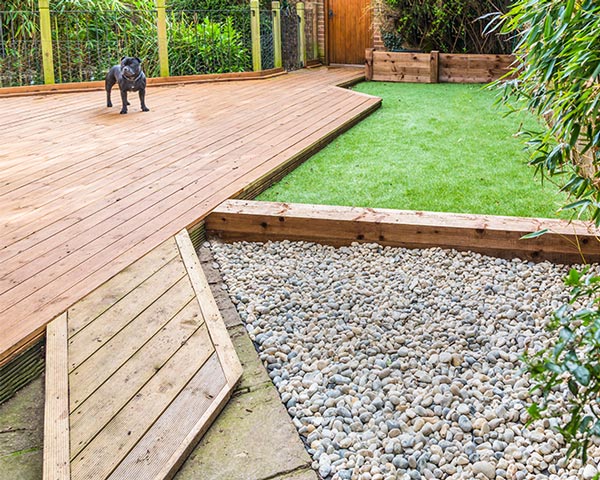 6. Picket Fence Dog Run
Using picket fences around front yards is one of the most common types of dog runs. Not only do they look sharp any time of year, but they also provide a reliable way to keep a dog from running off.
Modern picket fences are available in wood, vinyl, or metal. Choose one that is within your budget, easy to maintain, and isn't harmful to your pet.
7. Install an Aerial Dog Run
An aerial dog run is like a zip line for dogs. You don't need a fence. Instead, you set up an overhead cable and connect a comfortable leash for a dog. This allows them to run freely throughout the yard without worrying about them going too far.
The only potential issue with an aerial run is that a dog could get entangled. This is another reason to always have staff supervision.
Ready To Build Your Dog Run?
After reading this article you should have plenty of new dog run ideas. The key is figuring out which of these ideas would work best on your property. Facilities with limited space should consider a running strip or patio run, while bigger ones can set up an aerial or unrestricted dog run.
Are you a professional dog groomer or pet daycare manager who needs help managing your operation? Daysmart Pet Software offers programs to assist with online booking, employee timeclocks, inventory tracking, vaccination tracking, and more. We can help you stay organized!