12 Fun Gifts for Hairdressers They'll Be Sure To Love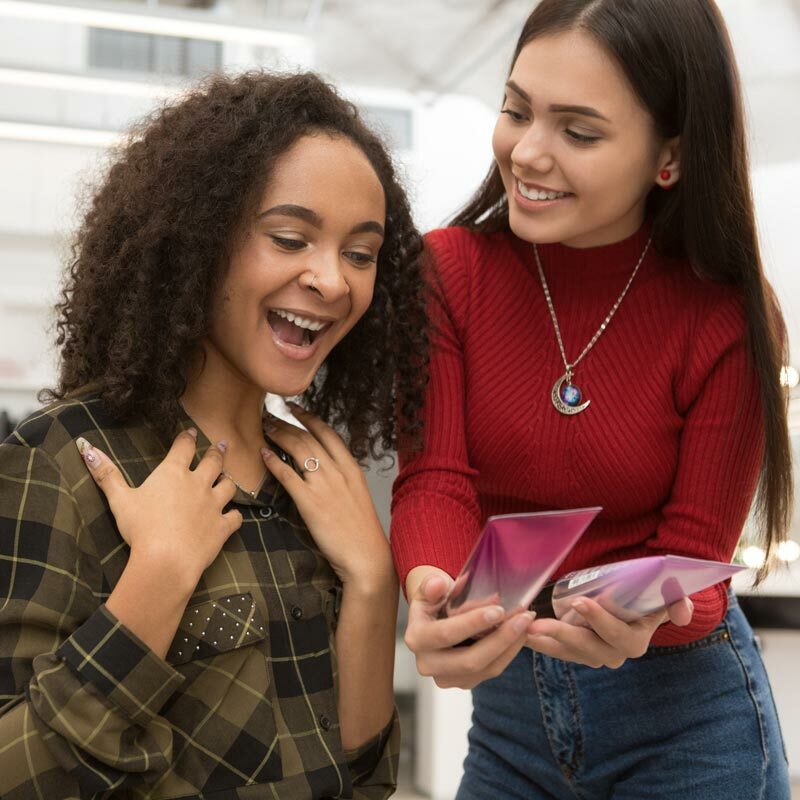 Birthdays, seasonal holidays, anniversaries, salon launches: there are many opportunities throughout the year to treat the stylist in your life. Knowing what to buy a hairdresser, however, is a little tricky sometimes. Here's our list of top unique gifts for hairdressers for you to bookmark and refer back to for every present-buying occasion!
12 Gifts For Hairdressers:
1. Personalized Apron
A stylist without an apron is like a boat without paddles: pointless. Hairdressers need to protect their clothes from hair dye, bleach, and simply from getting wet every time they stand at the wash station.
A personalized apron will protect them in style and help customers remember them, too. From simple name embroidery to cheeky slogans, pick something that reflects their personality to guarantee that they'll wear it day after day.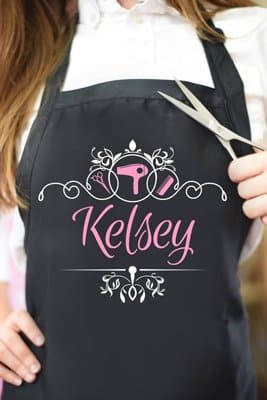 2. Insulated Travel Mug
Hairdressers are forever making coffee then not having time to drink it. An insulated travel mug will stop their days of endless cold coffee and they can even take it to mobile appointments.
Choose a bamboo mug for the most eco-friendly option. Bamboo is light, environmentally friendly, and retains heat well.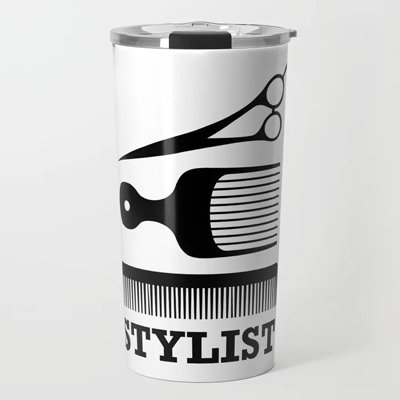 3. Slogan Tote Bag
Stylists need to schlep around a lot of stuff every day, even just to the salon and back. From combs and brushes to clips and new products, you just know they're going to need something to carry it all in.
A tote bag with a fun stylist-related slogan will help brighten their day as they carry around their stylist tools with a tongue-in-cheek bit of humor to see them through the difficult appointments. You can even design your own for a truly unique gift.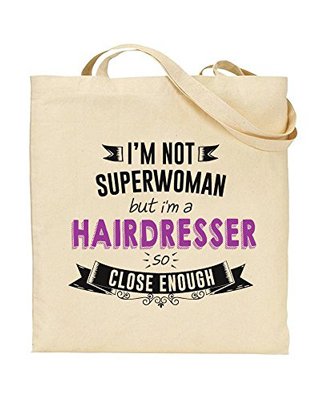 4. Back Massage Cushion
A day in the life of a hairdresser is long – and spent standing up most of the time. Aches and pains at the end of every day are just part of the job.
An automatic back massage cushion will help ease their aching arms and back at the end of a long day. Alternatively, think of their poor sore feet and get them a handy foot spa to rest their weary paws.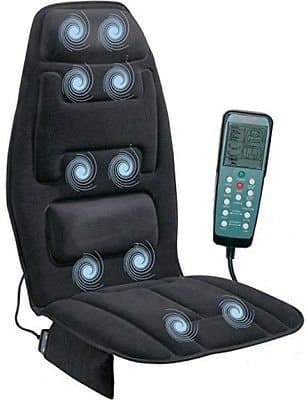 5. Comfy Hoodie
Stylists work at all hours, often waking up at the crack of dawn to attend to early-bird clients like brides on their wedding day.
Give your stylist something to slouch out of the house in on a cold morning to add a little comfort to their early starts. An oversized hoodie cannot be beaten as the ultimate comfort clothing!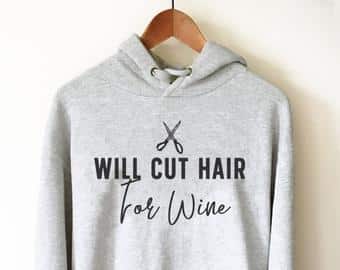 6. Salon Wall Clock
Help your hairdresser keep track of important timings with a funky wall clock to add to their salon decor. They'll never accidentally leave the dye on too long or run over their appointment times with an awesome timepiece in pride of place.
If you're not confident matching their salon decor with your clock, you could opt for a waterproof watch that they can keep on even when washing clients' hair.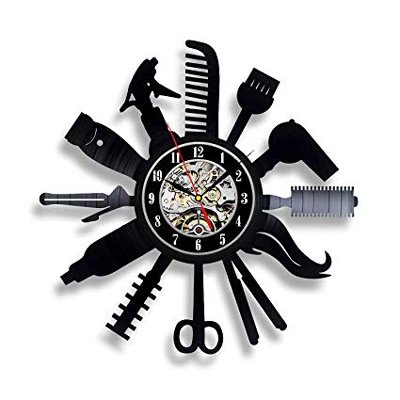 7. Tattoo Gifts For Hairdressers
Many hairdressers are so committed to their art that they'll ink it on their bodies! If your friend or partner has hinted they want to have a salon-related tattoo, find out which artist they'd go to.
Arrange the tattoo gift with their chosen tattoo artist if you can – or give them a handmade IOU token explaining that you'll pay for their tattoo when they're ready to have one done.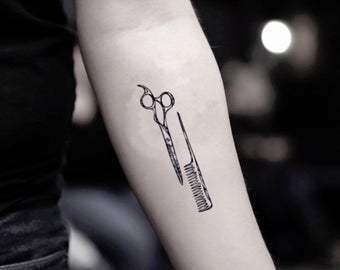 8. Salon Storage Solutions
A good hairdresser is a tidy hairdresser. If your stylist friend is always complaining about never being able to find the right tools at the right time, give them a helping hand to stay organized.
From salon tower drawers to handyman-style tool belts, there are many ways to make sure their combs, dyes, and clips are accessible in a neat and tidy manner.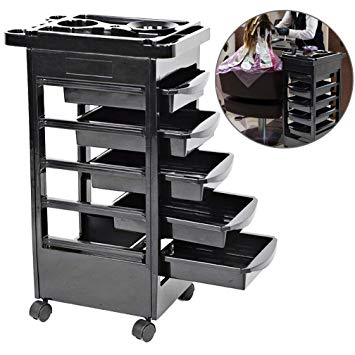 9. Gifts For Hairdressers – Inspired Jewelry
There are so many options out there for hairdresser-inspired jewelry, it's hard to choose which gift to get.
Remember, however, that your hairdresser won't want anything that could get in the way of them doing their job. Rings, for example, can tear latex gloves used in bleaching and dye processes. Charm bracelets could get caught in a client's hair, too.
Stay on the safe side and choose a necklace or pair of earrings to make sure they can wear their new jewelry without getting it stuck or needing to remove it to work.
10. Funky Keyring Gifts For Hairdressers
Hairdressers will often jingle as they walk, attached to a huge bunch of keys for the house, car, salon, salon store, office, safe – you name it, there's a key for it.
A small-but-sweet gift always appreciated by anyone trying to identify the right key is a keyring. Choose a fun keyring that'll make them smile when they reach for it, too.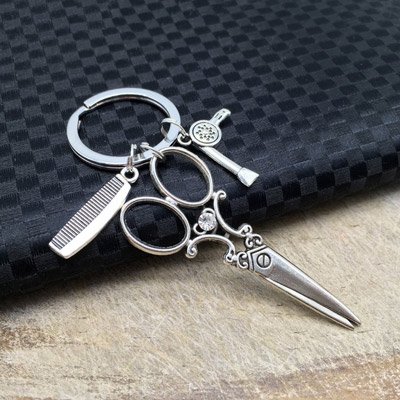 11. Luxury Hand Lotion
Working with chemicals, regular shampooing, and cleaning up the salon at the end of the day will ruin a hairdresser's hands.
Give them a little bit of luxury and help them prevent dry, cracked skin with the gift of luxury hand lotion. A lotion that smells delicious penetrates for deep moisture, and looks good in the bottle will always be appreciated by a style-conscious hairdresser.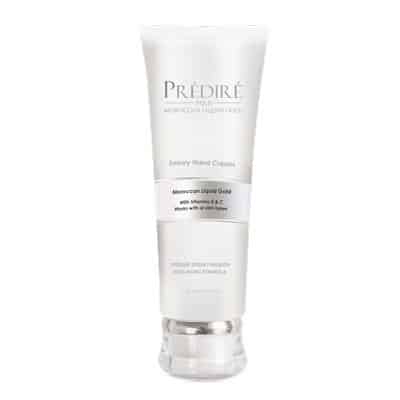 12. Spa Day
Instead of a physical gift, why not treat the special stylist in your life to a day off where they're the one in the pampering chair?
A spa day is a perfect way to share time with the hairdresser in your life while also giving them a much-needed rest and pamper. Book a getaway for the weekend, or choose a day spa for a short-but-sweet treat.
Gifts For Hairdressers: The Gift of Knowledge
Stylists and salon owners would love all of these gifts for hairdressers, but there's one thing you can guarantee they'd adore even more.
Continuous training and skills expansion is essential for any hairdresser to keep up with the competition. Many choose to branch out into cosmetology and nail art to add revenue streams and boost business.
However, sometimes the stylist in your life will need a little encouragement to leap into additional education. Send them this guide to cosmetology scholarships to help – and then offer to book the course as a gift.