Should I Get a Cosmetology Scholarship? Everything You Need to Know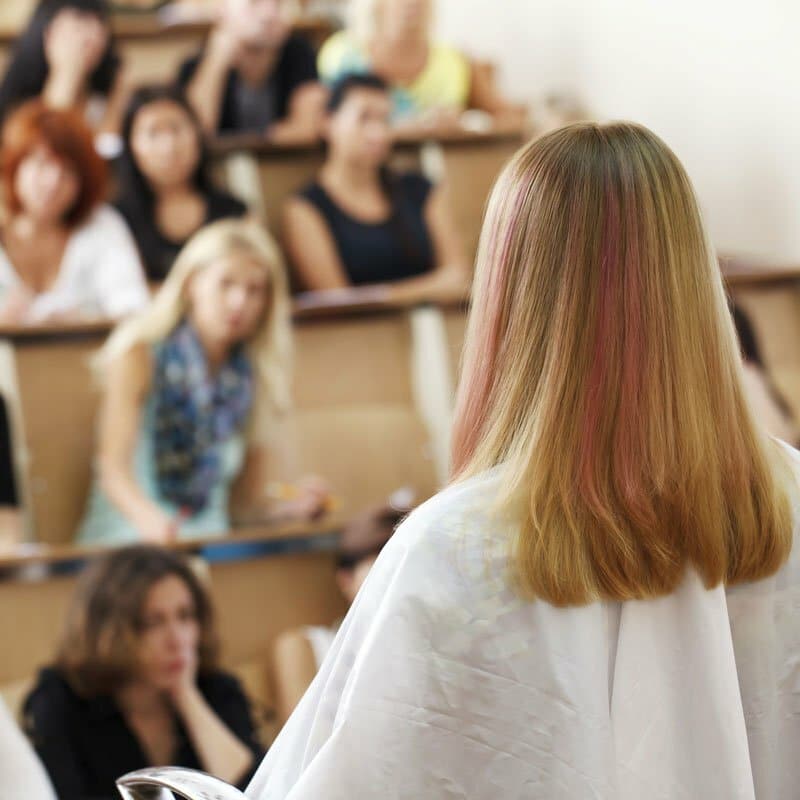 Are you almost done with school and are not sure what to pursue as a career? If you love everything beauty and health, consider working in the cosmetology field.
The job outlook is increasing by 13%, which is faster than average. Cosmetology is also a very diverse market. That's because there are many specialties and niches you can work in.
This includes barbering, hair, makeup, nails, spa, esthetician, and even developing a specialty for events such as weddings.
Like all other schools, cosmetology school is expensive. Cosmetology school can cost anywhere between $5,000 and $15,000. More schools are accepting cosmetology scholarships. Here's how to get a cosmetology scholarship.
What Is a Cosmetology Scholarship?
A cosmetology scholarship is a grant that helps you cover some of your beauty expenses. This includes but not limited to tuition, supplies, course fees, and living expenses.
Unlike other financing options such as student loans, you don't have to pay back the money for a scholarship. This is a convenient option if you don't have the financial means to cover the entire cost of your cosmetology education.
Should You Get a Cosmetology Scholarship?
The average student is over $37,000 in debt. That's because many students don't qualify for a scholarship or a grant and have no choice but to take a student loan.
While a cosmetology scholarship may not be enough to fully cover all of your education expenses, they will help.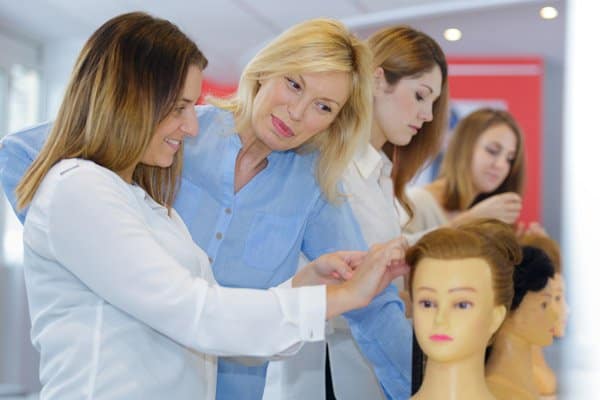 How to Apply for a Cosmetology Scholarship
If you decide it's worth it to take a cosmetology scholarship, you first need to ensure you qualify. Here's how to apply for a cosmetology scholarship.
Find the Right School
Before you even apply for a scholarship, find the beauty school you want to attend. Not all beauty schools accept scholarships or grants.
In addition, not all beauty schools will be a good fit.
Some focus on specific niches or don't offer the full range of courses that will benefit you. Keep in mind, few salons and spas offer on-the-job training. It's essential you have all of the skills necessary to find a job after graduation.
Find a Scholarship
From here, you're ready to find the best scholarship for you.
There are many industry-specific scholarships you can use, which we will go over later. It's best to try for these because they have specific grant options for the different supplies and tools you need for beauty school.
You'll be surprised how many other grant options beauty school students have. This includes:
Federal scholarships/grants
Corporate scholarships/grants
State scholarships/grants
Are you still in high school? Your school may also offer different programs and scholarships. This includes:
Financial aid
Early online education
Early college
Some of these programs, such as early college, help you take some general or prerequisite courses for free while you finish high school.
This is a lot of work, but you'll end up saving a lot of money by the time you become a full-time beauty school student.
Apply
When you choose the perfect scholarship, it's time to apply. Most scholarships offer a convenient online application system.
Keep in mind, many scholarships request specific requirements. These include but aren't limited to:
The type of student you are (certain scholarships are only available to new students, current students or those who already have training and are going back to school)
The specific type of niche you're going in
Academic achievement (certain GPA, attendance, etc.)
Required to write an essay
Previous cosmetology training, volunteer hours, or an internship at a salon or spa
Letter of recommendation from a cosmetology professional, a school or alumni of a school
The school you're attending or plan on attending (you may already need an acceptance letter)
Proof of financial need
In addition, some scholarships don't have requirements, rather choose students at random. These aren't as trustworthy but are still worth applying to.
From here, you apply and wait. Many scholarships have waiting lists or they only provide scholarships to a select few students.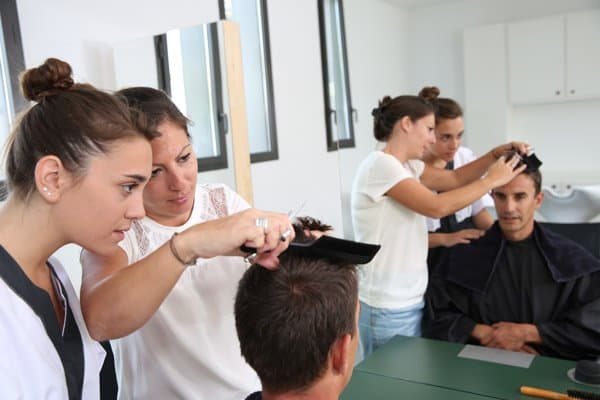 Different Cosmetology Scholarships
Now that you're convinced you need a cosmetology school scholarship, which should you choose? You have many options. Here are a few great scholarships we found.
Joe Francis Haircare Scholarship
If you want a specialty in either hair styling or barbering, look into the Joe Francis scholarship.
Joe Francis is the founder of Barbers Corporation. He passed away in 1994, but his wife started the scholarship to help other cosmetology school students.
If you qualify for this scholarship, you earn $1,200 which is paid directly to the school you attend.
Beauty Schools Marketing Scholarship
The Beauty Schools Directory is a cosmetology school listing service and they offer a scholarship through Beauty Schools Marketing.
If you qualify for their scholarship, you earn $2,500. All you need to do is submit an essay stating your career aspirations, your inspiration to attend beauty school, and why you should be the one to earn the scholarship.
Professional Beauty Association Scholarships
The Professional Beauty Association gives out $1,000 scholarships to five lucky beauty school students. Even current or preferred PBS students who earn the scholarship can use the scholarship toward continuing their education.
MUD Makeup Scholarship
If makeup and cosmetics is your niche, look into this scholarship. The scholarship is offered through Beauty Changes Lives, a nonprofit focusing on changing careers, communities, and lives.
Twice a year, the Makeup Designory (or MUD) offers five $2,500 scholarships.
If you're currently enrolled in cosmetology or esthetician school, you qualify for this scholarship only if the school you're attending offers MUD products.
Start Your Career in Cosmetology!
If you dream of a career in cosmetology, you have to go through beauty school. To cover the costs of beauty school, a cosmetology scholarship can help.
Beauty school is only the beginning. After you graduate, you'll need to think about the next steps. Many beauty school graduates start their own salon.
If this is the route you're dreaming of, you'll need powerful salon software. Take a look at what we offer.