How DaySmart Salon Appointment Software Can Help You Run the Day-to-Day Tasks at Your Salon
The first moments of the day at a salon are quiet. It's time to settle in and get prepared before you're surrounded by the sounds of business: chatty co-workers, friendly clients, your staff's favorite pop music playlist, and devices reminding you of the tasks on your neverending to-do list.
You can get everything done; it just takes a little help from the top salon management software. DaySmart Salon allows you to streamline your daily operations, improve customer experience, and increase profitability from the time you turn on the lights to the end of the day.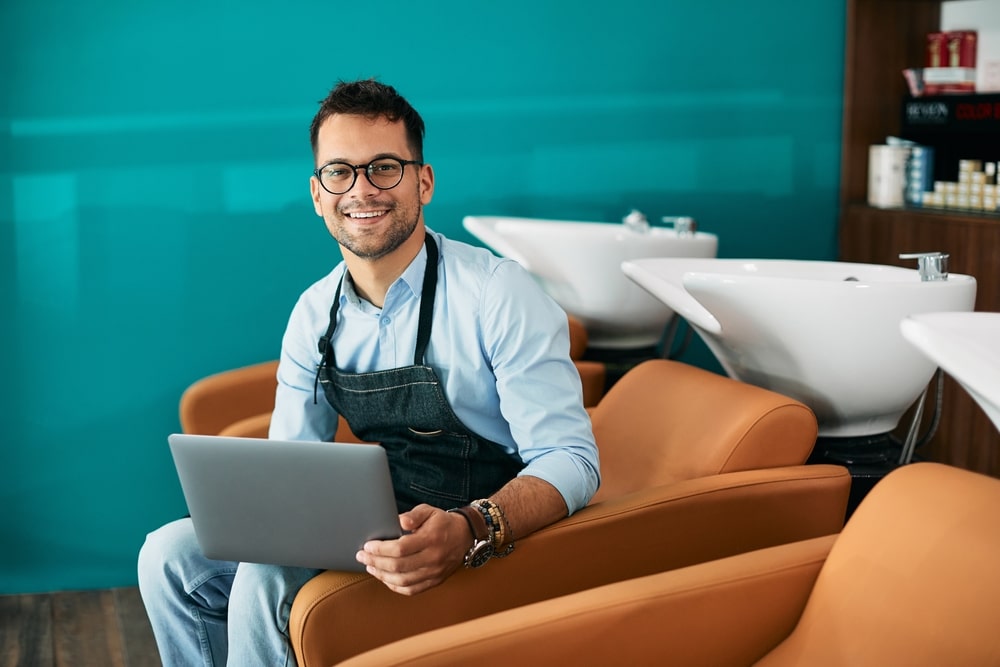 Let's walk through a typical business day with DaySmart Salon by your side:
Set yourself up for success
DaySmart Salon's salon appointment software features let you know exactly what kind of day awaits. You'll have a full view of appointments and employee schedules, allowing you to note your busy and slow times of the day, as well as where to devote your resources.
Better client prep
Anticipate your client's needs by using the client management feature to view past appointment notes and formulas for hair color services. You can add new notes after their visit about preferences or changes in color formulas so your customer always leaves happy with their results.
Guarantee repeat business
Hair and nail care requires maintenance and future visits. In a few clicks, you can have clients' recurring appointments booked or set reminders to ask your clients about booking their next service when they check out.
No more no-shows
Don't worry about making time to send appointment reminders. With automated texting and email capabilities, you can let clients know about their upcoming appointments so you never face a no-show and your seat is always filled.
Build relationships on-the-go
Stay connected with your clients without interfering with your schedule. Two-way texting makes it easy to communicate about appointment requests, style inspiration photos, arrival times, and more.
Built-in text and email marketing also allows you to communicate with all your customers about important business updates like changes in hours or promotions you are running.
Make check-ins and check-outs easier
Have clients easily fill out any dedicated forms and waivers online before they arrive and store payment information, so you're ready to go when they walk through your doors.
Once their appointment is over, your checkout process is seamless with integrated payment processing that makes collecting payments fast so you can move on to your next client.
Manage your reputation
Word of mouth drives the salon industry. Reviews are crucial to driving new and repeat business, whether from a trusted friend or an online source. DaySmart Salon will automatically prompt customers to leave a review after checkout, and they can be shared on social media platforms. Positive reviews are posted automatically, and negative reviews are sent to you first for approval.
Manage everything with reports
Once your appointments are done for the day, get off your feet and check DaySmart Salon's reports for an accurate look at how your day, week, and month are shaping up. With real-time dashboards and advanced reports, you'll be able to measure key metrics and performance to keep your salon running successfully.
Seize Your Day
DaySmart Salon is an all-in-one scheduling and business management solution designed to streamline daily tasks, elevate the customer experience, and sustain operations while giving you and your staff instant access to your business from anywhere.
Book a free demo of DaySmart Salon as you research software options to find out how our features can be the right fit for your business.