Simply
Connect With Clients
Streamline Communication
Keep your salon top of mind with two-way texting. Directly text your clients; they can text you back from within the software. Save time and money, and make communicating with clients accessible and convenient.
Allow Clients to Text You
Provide your clients with a dedicated phone number and allow them to conveniently communicate appointment requests, late arrivals, or appointment cancelations. They can even share photos in advance to reduce time during the consultation.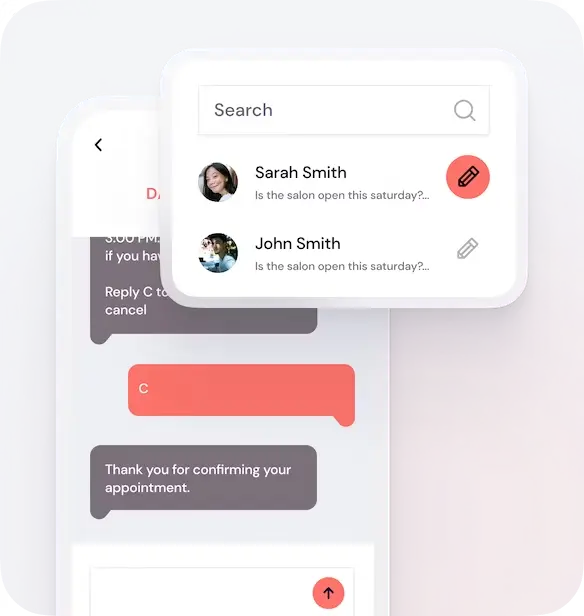 Quickly Alert Your Clients
Share your urgent messages, such as when you are running behind or need to cancel at the last minute. Designate team member access to allow photo sharing, appointment scheduling, and client communication.
Learn more about what DaySmart Salon can do for you.
Efficiently Manage Your Day from Beginning to End
Expand Your Business

with DaySmart Salon

Try free for 14-days. No credit card required!