Customer Spotlight: Tesoro Salon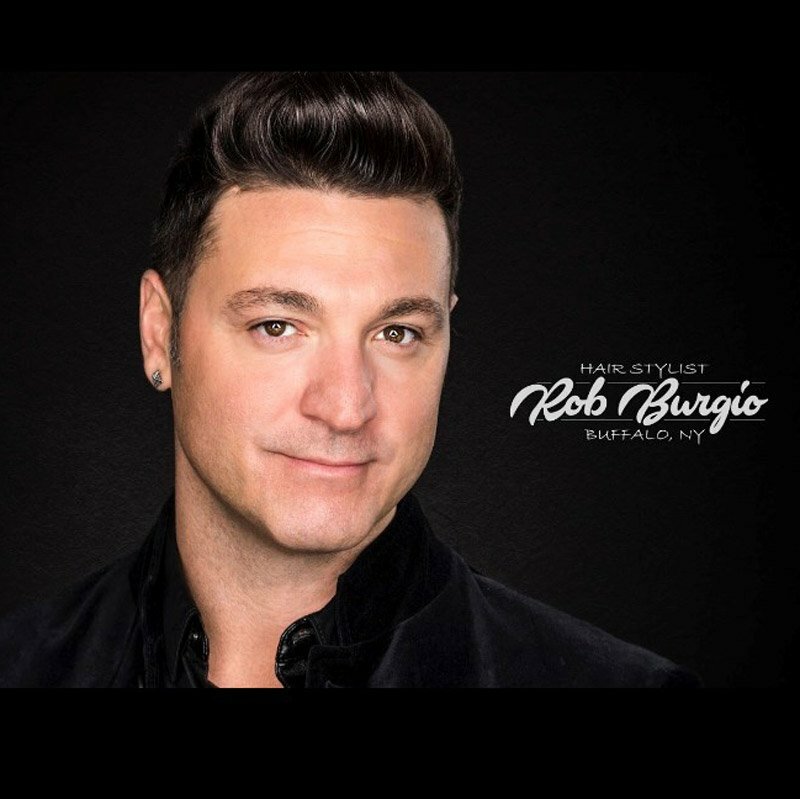 Daysmart Salon customers are passionate small business owners who excel at what they do. As part of our commitment to supporting and educating entrepreneurs, we created a Customer Spotlight series to showcase our customers' expertise in growing a successful business.
For our latest Customer Spotlight, we sat down with Rob Burgio, owner of Tesoro Salon in Snyder, NY, to talk about how he maintains a positive salon atmosphere while keeping business operations running efficiently.
Q: Tell us a bit about what makes your business special
A: I run a boutique salon that is exclusively focused on hair. By specializing our offerings, we are able to provide clients with the utmost service and high-end products. We also do add-on services—such as shine, volume, smoothing, reconstruction, and detox—because we see what the clients need and deliver it. Focusing on hair separates us from salons that offer 10 or more services. We provide extra-detailed attention that clients won't get from a bigger, corporate salon.
Q: What is your favorite part about running a salon business?
A: I love creating a professional environment with a friendly feel. My clients chose to come see me, so I want to show my gratitude with a positive atmosphere. Every employee says hello, and service is client-centered, not self-centered.
What we do is special, and we get to do it in one of the world's greatest industries. Our clients become our family, and we get to make them smile. The salon industry should be taken more seriously—people come to us for all of life's milestones, from their first prom to their wedding.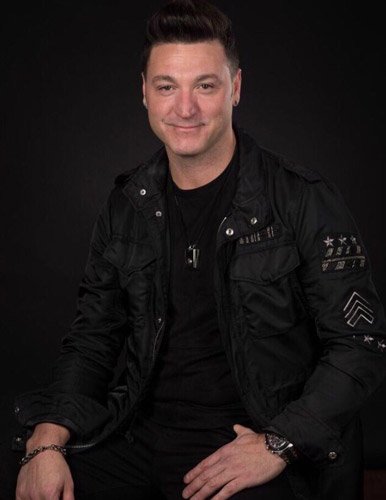 Q: What's been the biggest challenge in running your salon?
A: After one year, the biggest challenge is finding the right team. It's challenging to stay patient and not bring in people that compromise the salon's integrity. You can't bring in rockstar stylists if they don't fit your environment or business plan because the story of your salon can get lost. You should all share the same vision.
Fellow small business owners: be strategic with every move you make, from figuring out the right advertising and budget, to choosing the right services and products that compliment your salon's story. You will build your reputation and brand in due time—don't bite off more than you can chew to start.
Q: What special opportunities have you had working in this industry?
A: I am a business owner, an artist and an educator—and each role complements the next. Over the past four years, I've competed in the Goldwell Color Zoom, an international editorial competition that's akin to a hair Olympics. In 2019, I placed third in the United States, and I've also been a semifinalist once prior. Being a Goldwell National Artist has given me the opportunity to work with artists across the industry and have a platform to impact the stylist community. Education is medicine, and I love teaching others about the impact of the industry and how deeply we physically and emotionally touch our clients.
Q: When did you start using Daysmart Salon software?
A: Before Tesoro, I owned another, bigger salon for 20 years, and I discovered Daysmart Salon 17 years ago. My former partner and I evaluated three different software options to see what was the easiest to use, gave us all the reports we needed and provided flexibility. That turned out to be Daysmart Salon. Since then, we've watched Daysmart Salon evolve into the versatile marketing machine that it is now, and we've never strayed from it since.
Q: Which Daysmart Salon features are the most helpful to you and/or your employees?
A: We love the online booking – in fact, 75% of our clients book online. There was a point in the transition between salons when we didn't have online booking, and our clients voiced their disappointment. It's convenient for them and it gives my team flexibility since each stylist can manage their bookings through the app.
We also use automated communication capabilities. The text reminders and appointment confirmations not only help us feel closer to our clients, but it also means my team doesn't have to worry about calling ahead of the appointment anymore. This keeps everything to schedule. Additionally, the email marketing is relatively new to our salon, but it's already making an impact. When I transitioned to Tesoro from my old salon, I lost 15 clients, but we've since won them back using this feature.
Finally, the reputation management function does a great job encouraging reviews by customers. For a small, one-year-old salon, we have five-star ratings across the board on Google and Facebook. In three to five years, we can only imagine what the reviews will look like!
To learn more about Daysmart Salon and its features, visit our product page, or visit our blog to read more Customer Spotlights like this one.