Customer Spotlight: Belleza Hair and Nail Studio, Inc.
Daysmart Salon customers are passionate small business owners who excel at what they do. As part of our commitment to supporting and educating entrepreneurs, we created a Customer Spotlight series to showcase our customers' expertise in growing a successful business.
For our latest Customer Spotlight, we sat down with Dawn and Ann Belleza, owners of BellezaHair and Nail Studio, Inc. in Frederick, Maryland. The two talk about how they've successfully balanced maintaining creativity with managing a salon for the last 17 years.
Q: What is your favorite part about running a salon business?
A: We get to mesh the creative part of our personalities with our business leadership skills. In hiring employees, we choose the talents that will help our business continue to grow, which is rewarding to see in real-time. A lot has happened since we first opened the shop 17 years ago. We have a strong team here that is always full of good ideas.
Q: What are some of the biggest challenges you face as small business owner

s

?
A: Running a small business takes a lot of time—more time than I think we could have ever imagined. A big challenge is not only taking the time needed to run and manage the salon, but also finding the opportunity to fund additional programs or renovations, and deciding what changes need to be prioritized. We're constantly reevaluating and improving to give both our employees and customers the best experiences.
Also, we remain mindful that not only are we the business owners, but we're also HR. It's our responsibility to make the rules and regulations and enforce them. If there are personality conflicts—and with a lot of people working in a small space together, there are guaranteed to be some—it's our job to step in and manage that. Those issues aren't fun, but luckily, they happen rarely.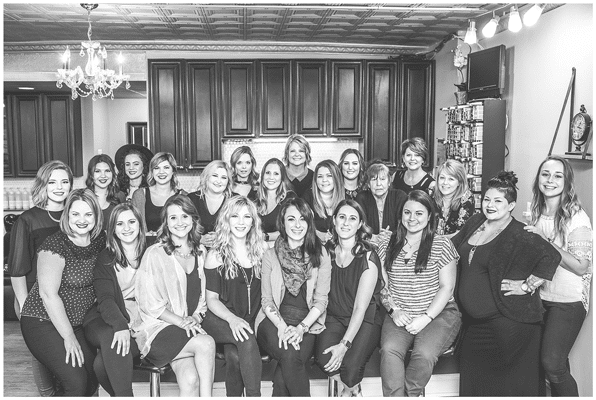 Q: What advice would you give other professionals who want to pursue careers in the salon industry?
A: The biggest piece of advice we would share with salon professionals—or any professionals—is that you don't want to micromanage your staff. You can't be a control freak, despite how much you might want to be in this business. When dealing with very creative people, you must tailor your business style to each person. This can be tricky. You have to not only adapt how you deal with a situation but also anticipate how your staff member is going to deal with the situation.
Q: What tools do you use to best manage your business?
A: We've used Salon Iris—twice! We used it for the first time 10–11 years ago when we first transferred from paper to a computerized system. It was so user-friendly and made the transfer from paper to digital very easy. Then, an employee joined our team who had used another software, so we switched to that for about a year and a half. However, we didn't like it as much, so switching back to Daysmart Salon was the obvious choice. Now, we've been using it consistently for about five years.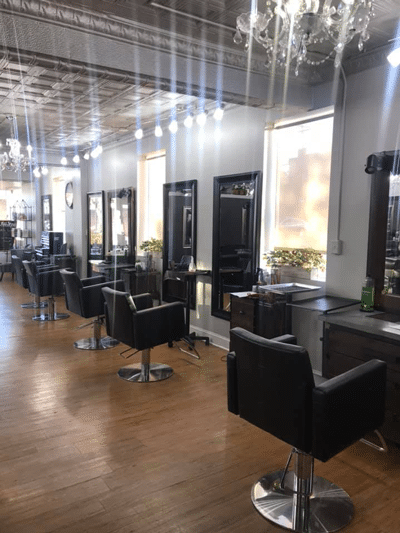 Q: How has

Daysmart Salon

software helped you grow your business?
A: Daysmart Salon has not only helped our business grow, but it has also allowed our staff to individually grow their clientele. All our employees have Daysmart Salon remotely on their phones, which gives them the ability to track their bookings, see their goals and meet them. Having the ability to check metrics at any time gives our staff the independence to control their work.
We also have forecasts as a salon and it's wonderful that the dashboard allows us to see where we are financially or in accordance to our goals every day or week. It's a good snapshot of where the business is going on a weekly basis and in the long term. At one point, our goal was to hit $1 million in annual sales. With the software, we were able to monitor monthly projections, and we met that goal within one year. It was a huge milestone for us.
Additionally, it's helped us strengthen our relationships with our clients. They love the text and email appointment reminders rather than getting a call. The ability to make appointments online makes it easier for them as well.
To learn more about Daysmart Salon and its features, visit our product page, or visit our blog to read more Customer Spotlights like this one.