9 Summer Business Ideas to Boost Your Bottom Line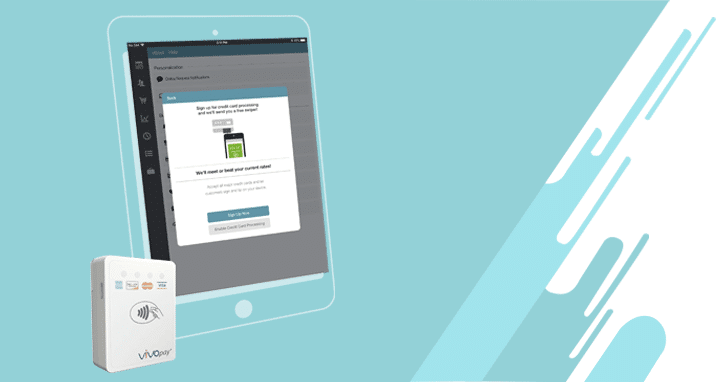 9 Summer Business Ideas to boost your bottom line
Summertime is nearing, and while that means beach trips, ice cream and cookouts for most people, it can mean slower days for pet grooming business owners. This infamous summer slowdown comes as a result of more than half of your customers going away on vacation or simply trying to maximize the time they're spending outside, according to a survey by Bankrate.
So, while you may end up with fewer customers coming through your door as the temperature rises, don't let this summer slump keep you up at night! Instead, follow these four strategies, which will not only help combat the slow traffic but could also make a huge difference in how much revenue your grooming business brings in this summer.
1. Offer Seasonal Promotions
Your customers' needs to change in the summer. Think of the kinds of activities they have planned for the summer and create promotions for your services that support those activities. For instance, offer discounts on preventative flea and tick baths or haircuts that will keep pets cool during the hot summer months. While those are practical summer grooming services, don't be afraid to have a little fun with your promotions, too. In the weeks leading up to the 4th of July, buy some festive decorations that make coming into the grooming salon as fun as a family cookout.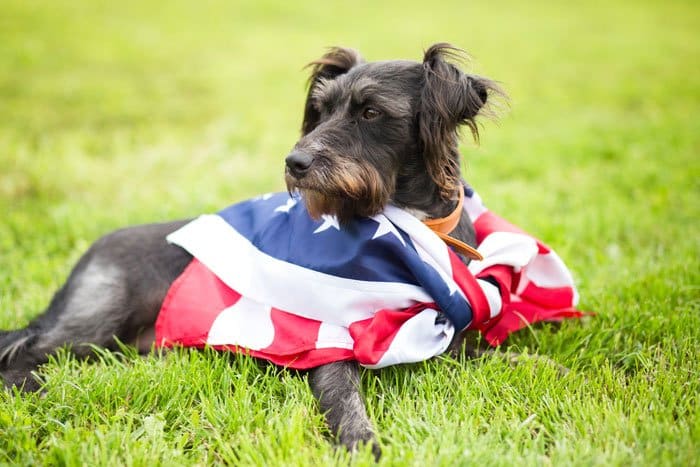 2. Try Something New
Summer gives people an adventurous spirit. If there's a unique service that you've been nervous to roll out, this might be the season to give it a try. For example, if you've been considering building out a retail section at your grooming business, offer some festive Independence Day outfits. Try them out on some of your most loyal clients for a photo-op for Instagram that will draw in new customers. With your customers having a lot going on in the coming months, coming into the grooming salon might not be top of mind. But rolling out marketing for brand-new offerings might pique their interest and bring them in.
3. Check in with your customers
Between vacation plans and last-minute trips to the beach, there's a higher chance that your customers might forget their appointments. It's important that you check in with them a bit earlier than you normally would to ensure they're thinking about their appointments while planning out the rest of their summer. If you have an online booking software, like Daysmart Pet, you can do this with ease by adjusting when you want to send out automated text reminders. An early appointment reminder could mean avoiding costly no-shows on sunny summer days.
If it has been a while since some of your regular customers have made an appointment, you can also use software like Daysmart Pet to send an automated email encouraging them to come in. Our software tracks which of your customers haven't been in recently, and can automatically send them a promotional coupon to try and get people in the door. For example, messages like, "We haven't seen you in a while! Here's 20% off your next visit," work wonders in keeping your grooming business top of mind for customers.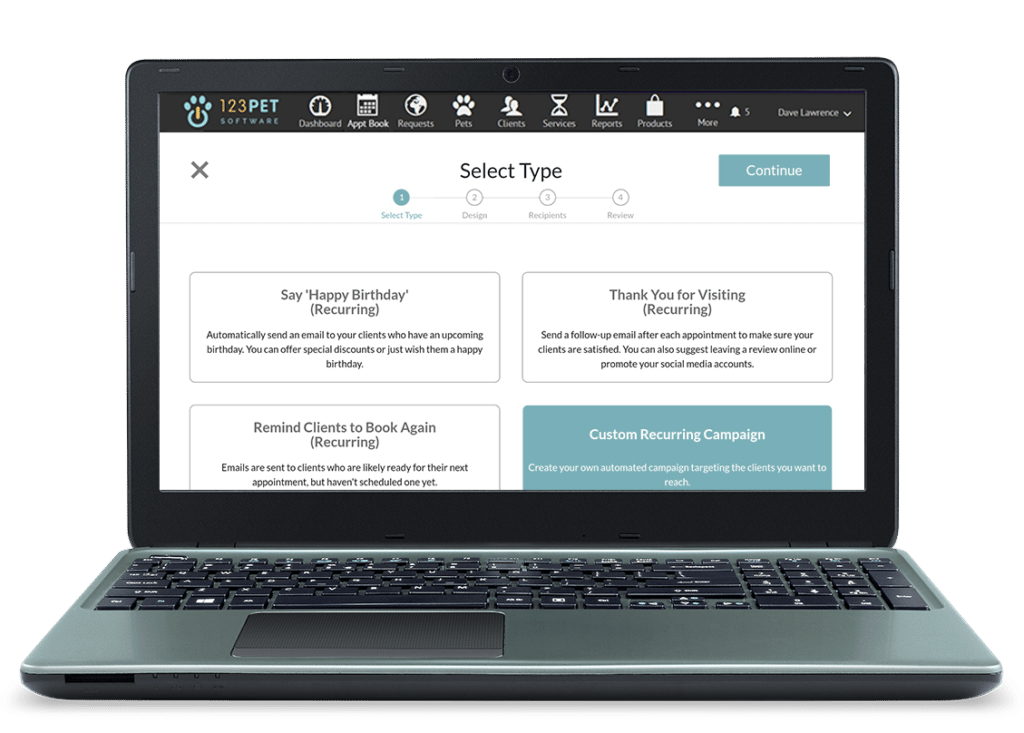 4. Analyze your Business Performance
In addition to being the official start of summer, June also marks the midway point of the year. Take some time to analyze your reports and do a mid-year review of your products and services. What you find may surprise and inspire you to change things up at your grooming business. Identify what your best and worst sellers are and make adjustments accordingly with your marketing tactics and staffing schedules. Giving your customers more of what they want can result in increased sales and set you up for success for the second half of the year.
By trying out some new marketing campaigns or adding new services, you can make your grooming business an enjoyable place for your customers, so they won't mind missing out on a couple of hours in the sun. And with more customers coming through the door, you can enjoy your summer without worrying about any lasting effects of the summer slowdown.
5. Don't jump to cutting prices
It's tempting to cut prices during the summer months to try to boost traffic, but that ultimately reduces your profits. Instead of selling items for less than their value, try to increase the perceived value of your grooming services in the eyes of your customers. For example, instead of discounting your dog baths, sell them at full price and then add in a free nail trim. This increases customer loyalty by making your customers feel like you're going out of your way to give them the VIP treatment.
If your grooming business uses Daysmart Pet Software, be sure to use the email marketing feature to send out these deals to your entire client base automatically!
6. Sell more memberships
The one exception to cutting prices is when it comes to selling memberships, as they are a great way to encourage repeat customers. A membership deal gives your clients a good price on bulk services, and helps your groomers strengthen their relationships with clients. Whether you're offering four haircuts for the price of three or weekly dog baths for a set monthly price, you can ensure that your favorite clients will visit your grooming business more often, keeping your groomers busy.
With Daysmart Pet Software, you can make it easy to set up monthly payments for customers that want to join your membership program. The system even keeps track of which memberships are still active, simplifying the process for you and your clients.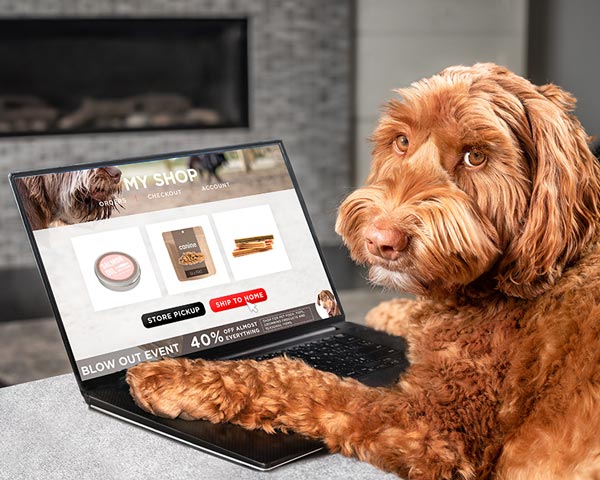 7. Learn the art of upselling
Increase your sales this summer season by upselling to your customers. Encourage your groomers to try out new products on their furry clients and explain the benefits of each to their owners. Dog owners may not know that some dogs need special sunscreen or fur detangling spray. But they do know that you're the expert, so let your customers know what they can do to keep their dogs clean and healthy in between visits to the groomers.
Another way to upsell is to offer product bundles. Products like shampoo and conditioner or dog nail polish and nail clippers go hand in hand, so display these together at your grooming business to encourage customers to buy both. Taking the extra step of adding some festive Fourth of July packaging to physically bundle the products together as a set will attract even more attention.
You could also try selling less popular products in a set with your top sellers. This will make sure that merchandise is constantly flowing—and your customers might even discover a new favorite product. With Daysmart Pet Software's inventory management capabilities, you'll be able to quickly discover how well each of your products are selling to identify which ones can be bundled and which ones are your customers' favorites.
8. Hold a social media contest
Rev up excitement for your grooming business during the summer with a social media contest! Social contests can help improve customer engagement and loyalty, and boost your business' visibility.
Take advantage of seasonal marketing opportunities and holidays to promote your contest. Brainstorm a couple of different ways to create excitement for your services on social media by tying it into some summer fun. For example, you can offer a discount to the customer who shares the best photo of their pet in festive Fourth of July gear or to the customer who tags you in photos of their freshly cleaned pup lounging at a cookout.
When your customers are tagging your grooming business in the photos they share, it will help you reach a wider audience and ideally encourage their followers to make an appointment. Set up online booking with Daysmart Pet Software so as soon those new followers find out about your business, they can quickly and easily book an appointment.
View this post on Instagram
9. Partner with a new business
In addition to marketing and sales tactics, you could also try to partner with another local small business to boost sales and traffic for both parties during the summer months. The partnership might entail you offering customers who spend $25 at your business another $25 in credit with your partner, and vice versa. For example, you can partner with the café next door to offer a free lunch with the purchase of a dog wash. While your furry client is having his bath, his owner can grab some food while they wait. Not only do these offers incentivize buyers to visit both shops, but it may also introduce each business to an audience it might not otherwise come into contact with.
Summertime can be a really trying season for business owners struggling to get people away from the beach and into the groomers. But with these marketing and sales tips, grooming business owners will be able to attract customers—new and old—and enjoy the summer months as much as their clientele.