Customer Spotlight: Victor Rosado & The Puerto Rican Cup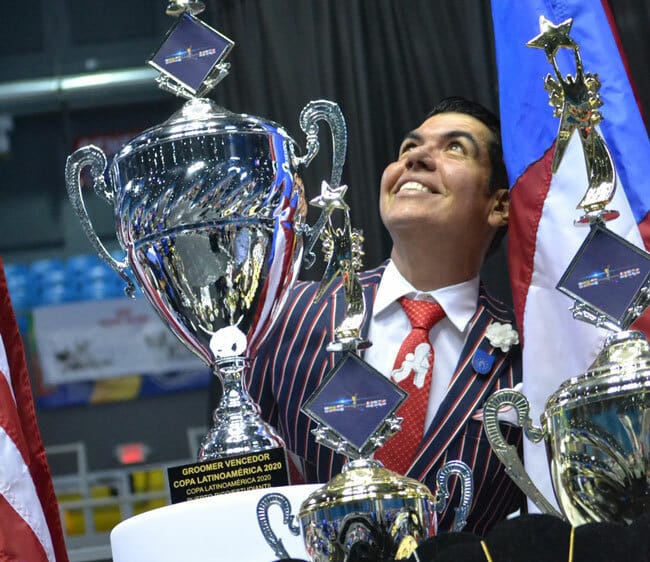 Bringing Together the Latin American Grooming Community With the Puerto Rican Cup
Here at DaySmart Pet, we're committed to supporting the global grooming community, and as part of that, we seek to showcase trailblazers in the industry and identify opportunities for continued education. We spoke with Victor Rosado, a member of the world champion GroomTeam USA and world-renowned grooming competition judge, to talk about his inspiring career and recent grooming competition, of which DaySmart Pet is a sponsor.
On February 9-10, Victor hosted the first-ever Puerto Rico Cup on his home island of Puerto Rico, presenting grooming professionals in the region with an opportunity to demonstrate and hone their craft while gaining visibility. We sat down with Victor to discuss his passion for grooming and the impact he believes investing in the industry will have on his local community.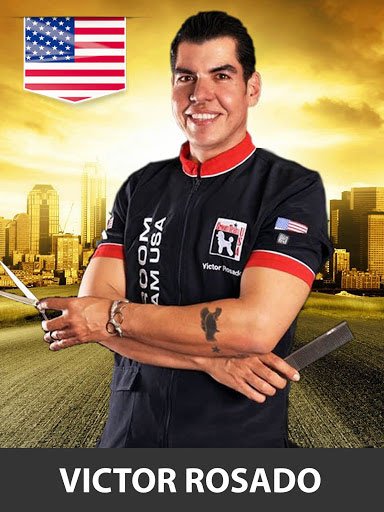 Q: How did you turn your background in grooming into the accomplished career you have today?
A: I was a commercial groomer for years, working 24/7, until one day I decided to close my store because the work was taking over my life. I still wanted to groom dogs, but with a little more time for myself. My goal was to get certified as a Master Groomer, and I found out you can compete in grooming competitions and get certified at the same time, so I entered one and ended up winning. That's when I caught the bug for competing, and I haven't stopped since. I also lead seminars around the world and am an international grooming judge. No matter what, there is always passion and determination behind my work because I love what I do.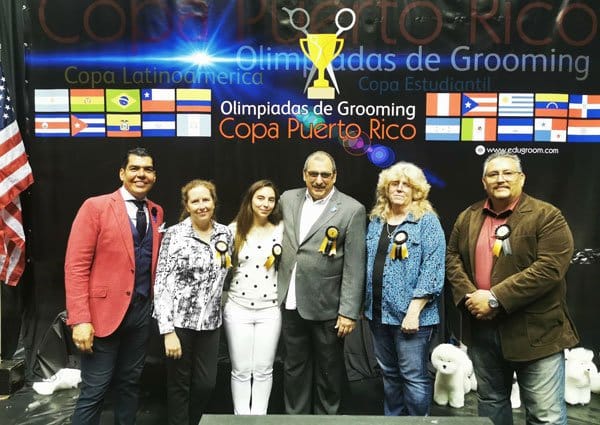 Q: What inspired the idea of the Puerto Rico Cup?
A: The day Hurricane Maria hit Puerto Rico in 2017 was the day I was supposed to fly out for the Grooming World Championship in Belgium. Because of the disaster, it took me a while to make it to my team, but they never gave up on me. They helped in whatever ways they could, and we went on to win the Gold. That sort of team spirit was inspiring.
The island survived the hurricane, but it did cause a lot of damage and I wanted to help restore the area. In my career, I've been involved in countless grooming shows around the world but never one in Puerto Rico. I wanted to do something not just for Puerto Rico but also for the all of the Latin American countries. I wanted to contribute to morale and the local economy.
The Puerto Rico Cup – which I hope to continue for years to come – is like a grooming Olympics, with three main competitions. The namesake competition, the Puerto Rican Cup, is only for Puerto Ricans or people living in Puerto Rican communities around the world; the Latin American Cup is given not to an individual but to a country; and the Student Cup is open exclusively to grooming students. We had an award-winning panel of judges, and 150 awards totaling $20,000, which amounted to the biggest award ever to be offered at a grooming competition in Latin America.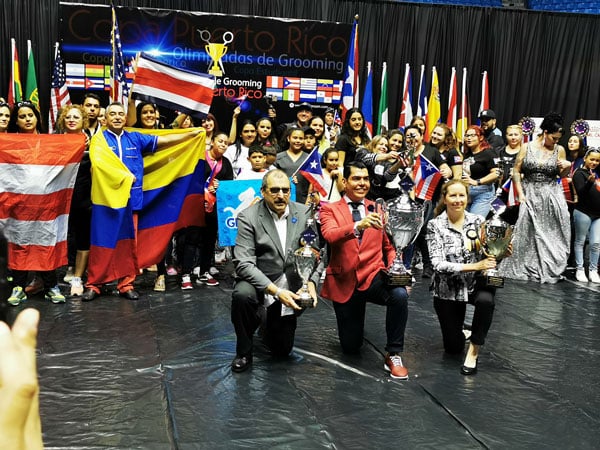 Q: Is there a large grooming community in Puerto Rico?
A: Yes, and it's growing – but there was never an event like this to bring everyone together. I wanted the Puerto Rico Cup to be a platform to present the strong grooming market in Puerto Rico, as well as a chance to show local groomers all the tools available to their business, like DaySmart Pet.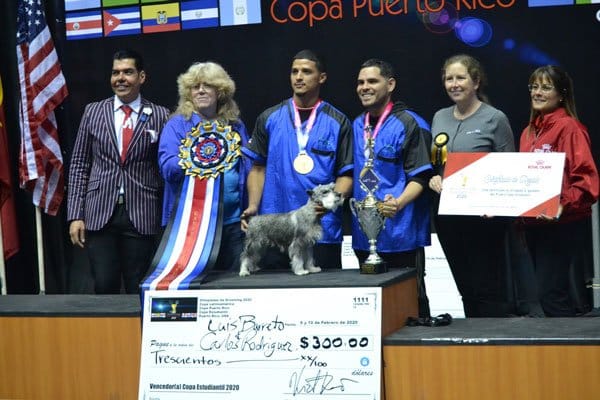 Q: What impact do you think this will have on the grooming community in Puerto Rico?
A: The goal of the event was to build up the grooming industry on the island. This event served as a platform for groomers to get inspired about their businesses and reach new professional goals. During the competition, contestants received supplies from sponsoring distributors, and I led grooming training sessions. I wanted to provide an opportunity for competitors to continue their education in the field, to elevate their skills and be better at doing what they love.
To learn more about DaySmart Pet and its features, visit our product page, or visit our blog to read more customer spotlights like this one.