2021 Pet Industry Trends Groomers Should Explore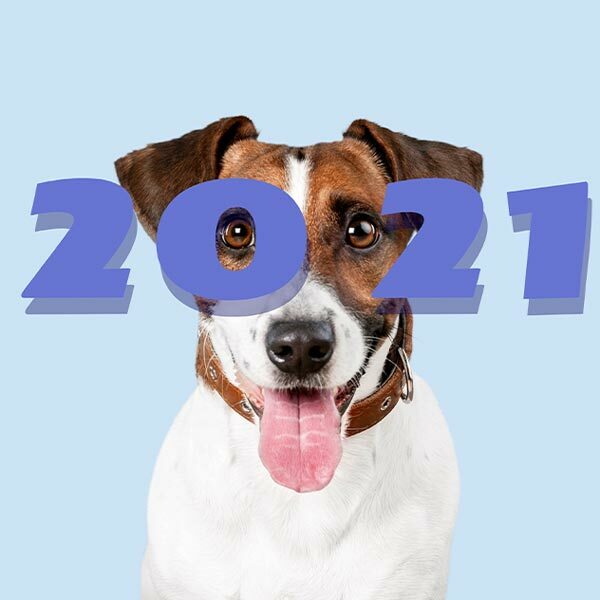 2021 Pet Industry Trends Groomers Should Explore
It's official – modern pooches are seriously pampered. From blow drying to pedicures… owners can't get enough of the luxury life when it comes to their pets.
Don't believe us? The pet grooming industry is set to grow to $14.5 billion by 2025.
If you want a slice of the action, check out our 2021 pet industry trends to keep an eye on for the coming year.
Covid-Who?
Let's kick it off with the unavoidable topic of 2020 — Covid-19. Covid-19 has wreaked havoc across businesses for what feels like the entirety of 2020. It's forced businesses to change their routines, as well as shut down altogether during lockdowns.
Though nobody was exempt from the chaos of the pandemic, pet adoptions skyrocketed. A huge amount of shelters were actually empty for the first time back in July of 2020. The knock-on effect of this upsurge in pet adoptions was that pet businesses were one of the few industries to actually get a boost during the pandemic.
For example, Pets At Home reported 0.4 revenue growth in their first quarter, as opposed to the many businesses that reported losses. See this as an opportunity to educate all of the new pet owners on how invaluable you are to the health and happiness of their new furry family member. Be visible, take photos and videos of how happy you make your clawed customers.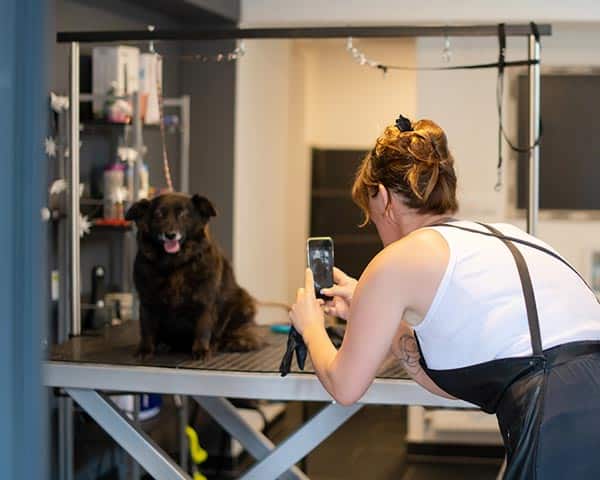 Blame the Millennials
Though pet adoption might have skyrocketed recently, this has actually been a trend for a while thanks to millennials. Three in every four American millennials own a dog or cat.
Millennials have also changed the way families relate to their pets. Where once a cat was good for catching mice and a dog lived outdoors and guarded the home, this view has all but disappeared in recent years. Millennials view pets as an integral member of their family, often choosing a lifetime of pets over having children.
This shift in mentality has led to a rise in spending on those pets, as well as the way that money is spent. Millennial pet owners spend online and on higher-quality goods for their pets. Reaching this market is key to succeeding in the pet grooming industry.
Millennials largely book online and expect a good online experience from the service they choose. To compete with millennials, pet groomers need state of the art pet software to compete for their hard-earned cash. Brands that cater to this will do well with this demographic.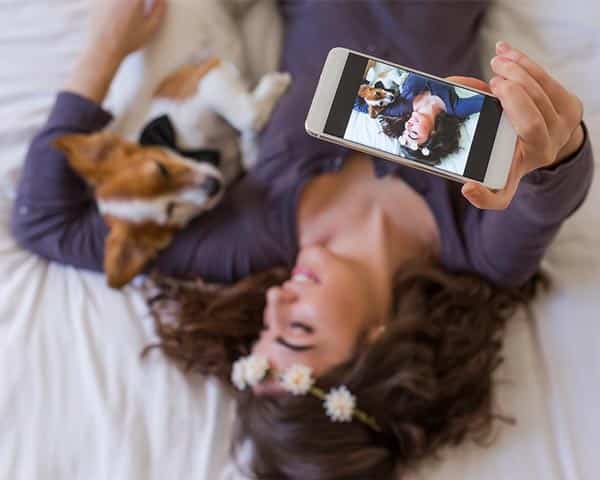 Pet Tech Is on the Rise
It's not only online shopping revolutionizing the pet industry, pet technology is growing rapidly too. Products like automated-feeders, pet "fitbits" and automated pet toys are all appearing more often on the market. Pet cams in particular have hugely increased in popularity. This technology has revolutionized the way people interact with their pets while they're not around. It gives them peace of mind, even when they're at work.
Are you still operating your business with pen and paper? If in 2020 you decided to pass on investing in business management software, its not going to get easier come 2021. Groomers who make the transition get to finally exhale once their software starts storing, tracking and reporting on your business efforts. Time is money, you need every moment possible to complete the line up of cuts you have each day.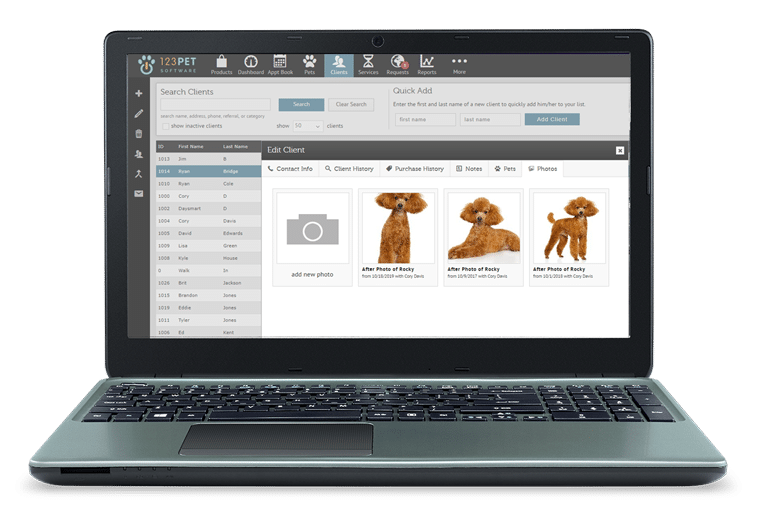 Organic and Sustainable
We touched upon it already briefly, but luxury pet brands are doing better. This extends to pet food brands as well. Natural and organic products are overtaking cheaper, synthetic alternatives.
A study found 47 percent of owners who ate organically would feed their pets organic food. As consumers become more invested in sustainable products, this is seemingly trending towards pets as well.
Natural alternatives for things like cat litter and toys made with natural fibers also sell better than cheap, synthetic counterparts. For pet grooming businesses, this could mean including cruelty-free environmentally friendly products only, and using this as a unique selling point to reach customers. Though it might seem impossible to compete with big box stores products, it's not! Consider stocking your shelves with products that boost the spend of your existing client base.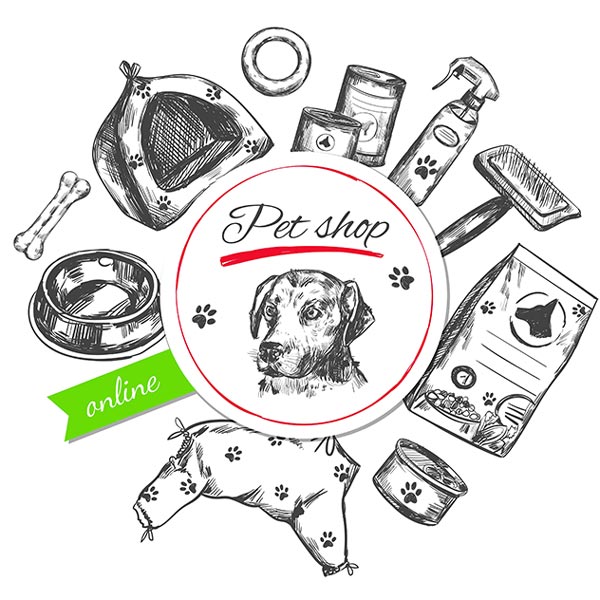 Legalization for All
Closely related to the sustainable and natural product trend, CBD has flooded markets recently and the pet industry is no exception. In case you're somehow out of the loop, CBD is widely believed to be an effective treatment for anxiety and stress in both humans and animals.
CBD was recently federally legalized, provided the extract contains no more than 0.3 percent THC. The lack of regulation has been opportunistic for a huge array of pet industry businesses. Selling everything from CBD extract for pets to CBD pet shampoos, it seems to be resonating with pet owners.
Pet groomers who use CBD products may see more success than others. A study showed that 39 percent of dog owners like the idea of CBD pet products.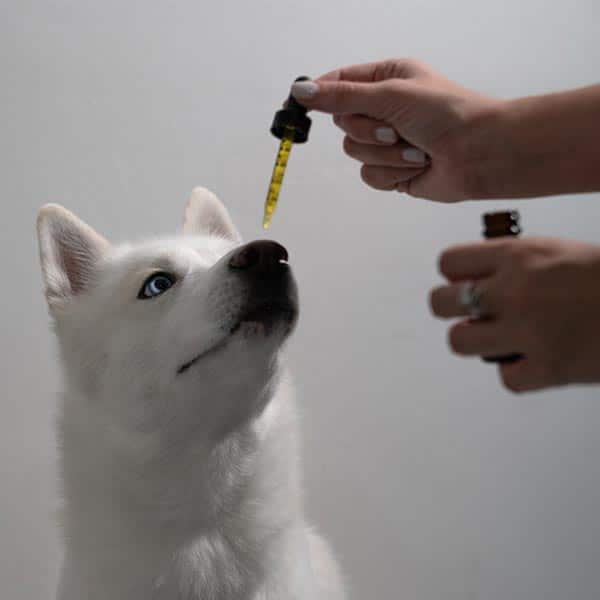 Mobile Pet Grooming
As convenience becomes the name of the game for pet owners with busy lives, mobile pet grooming continues to surge in popularity.
Mobile pet grooming is great for those who work full time and can't take their pet to the traditional groomers who are open regular hours. It also attracts customers who can't drive or have no access to transport. Best of all, it's less stressful on pets generally.
It's not a viable option for everyone due to high start-up costs, but for those who have taken the risk, they're reaping the rewards. Daysmart Pet customers like Abbey Trobe owner of Calling All Paws took 2020 as an opportunity to expand her business adding a fourth vehicle to her line up! We celebrate and champion the business owners with the tenacity to fully embrace the direction the pet industry is going.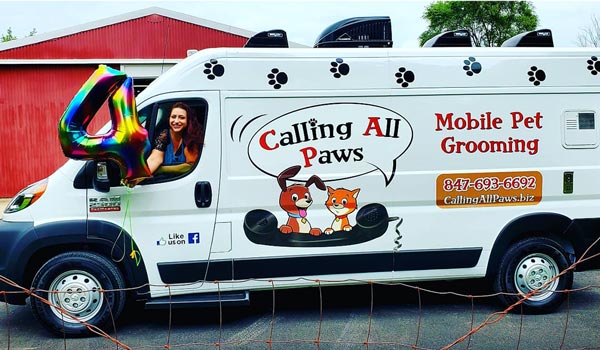 Move Over Kylie Jenner
According to a study, 30 percent of pet owners follow celebrity pets on Instagram. From Grumpy Cat to Juniper Fox, celebrity pets are big business.
Working with influencers can be hugely beneficial for businesses within the pet industry. It expands businesses' online reach, building brand awareness with potential customers. Though not all businesses can afford the likes of influencers like Jiffpom, who has a whopping 10.2 million followers, finding local pet influencers is a great idea for pet groomers.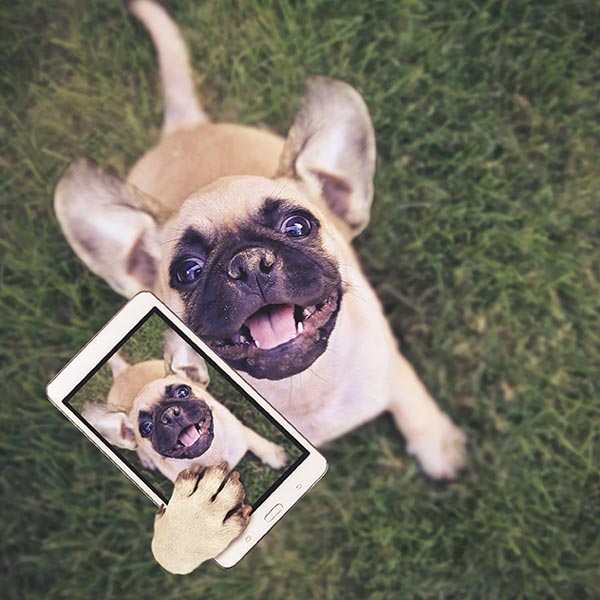 The Future of Pet Industry Trends
If we look at the statistic we opened the article with, for pet groomers, the sky's the limit. Keeping on top of wider pet industry trends will help you stay at the forefront of your industry.
Daysmart Pet Software offer state of the art pet software to keep your business running smoothly. Find out more about how our products can help your pet business today.