Boarding Cats and Dogs That Are Part of Same Family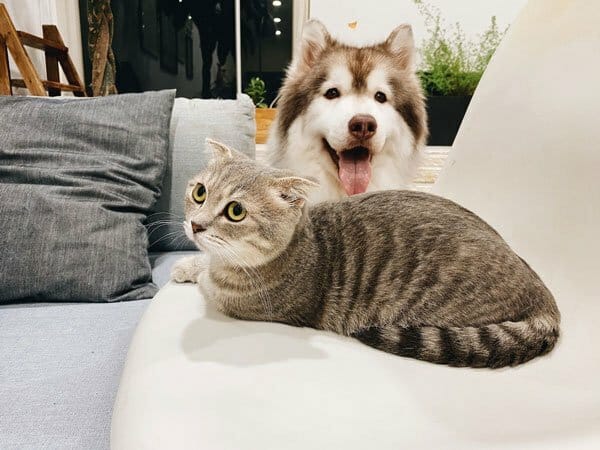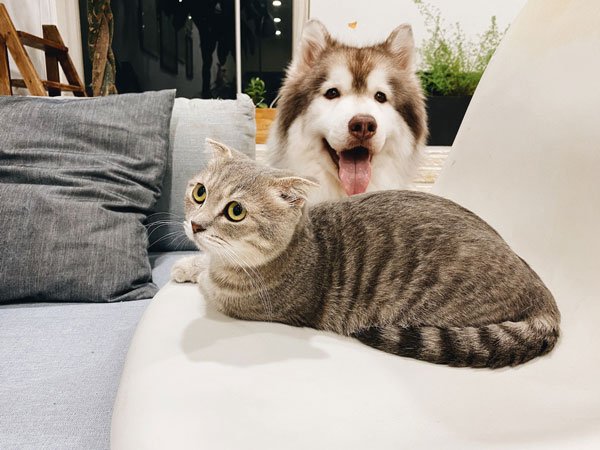 Owning pets that are well and truly part of the family can be a wonderful thing. But when it comes time to take a vacation or out-of-town excursion, your pets will need to be looked after. And while you may want to bundle them up and take them along with you, this is not always an option. This is where dog and cat boarding comes in as a safe, reliable, and stress-free option for pet care while you're out-of-town. But if you're nervous or hesitant about sending your beloved fur babies away, here's what you should know about pet boarding to put your mind at ease…
Dog and Cat Boarding: What You Should Know
Don't let your excitement around a long-awaited or much-needed vacation be dampened by the separation of your pets.
The idea of separating cats and dogs in the same household may be distressing. But there are plenty of boarding facilities that offer accommodation for both.
Keeping your cat and dog together while you're away is a great way to ensure they are safe and comfortable. It will also ease your conscience, save you money, and travel time.
Dog Boarding Facilities
Traditionally, most people might think of dog boarding facilities as dog kennels kitted with small, intimidating cages. But this could not be further from the truth.
Dog kennels involve individual, designated areas for each canine, which is usually an 8-by-8-foot run. This allows enough room for your dog to move around, and sleep quite comfortably.
To add to this, your dog will be let out and walked by trained staff anywhere from 4-6 times a day. Most dog breeds are usually kept separated in case one pup is a little more meek, aggressive, smaller, or larger than another.
There are also options to sign your dog up for group play, which allows your dog to interact with other canines throughout their stay. However, this is completely optional.
When your pup is checked in for boarding, you'll need to fill out a comprehensive questionnaire regarding their diet, allergies, mobility, and personality. You will also need to make mention of special medications or past medical history, if any.
Bear in mind that your pooch must be up-to-date on rabies, Bordatella, and DHPP vaccinations. They may need to undergo a quick temperament test if you sign them up for group play, too.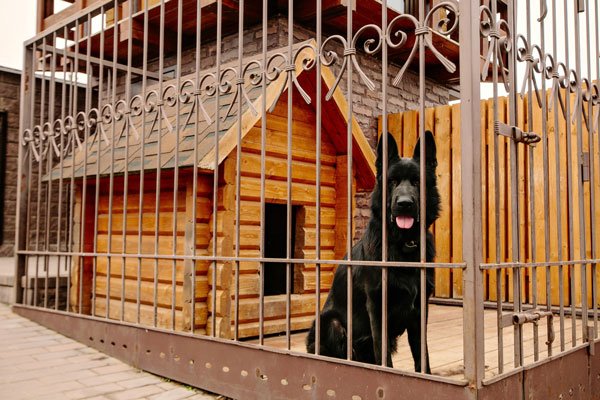 Cat Boarding Facilities
Cat boarding amenities are very similar to that of dog boarding. Cats are either placed in their own individual area in spacious cages or allowed to roam freely in cat-friendly condos/suites.
Cage-free facilities offer individual cat bungalows for sleeping as well as a large open area for group interaction with other felines. These open areas often include a sunroom, scratching pads, toys, windows, and bird feeders for plenty of entertainment.
Cats will need to be fixed and up-to-date on rabies vaccinations before you sign them up for boarding. They will also undergo a quick snap test which tests for FIV, FeLV, and heartworm.
Cats are usually kept fairly separate from dogs in a dual-boarding facility due to the fact that dog barking can startle/upset some felines.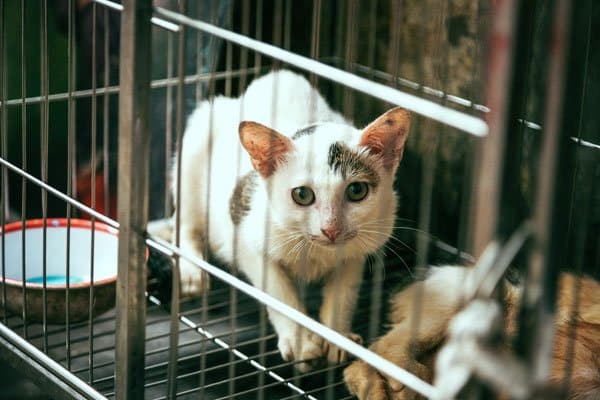 What to Look For in a Boarding Facility
If you have your doubts about a boarding facility, the best thing you can do for both you and your pet is to ask the right questions. The more information you can gather beforehand, the better you'll feel about your decision.
A good place to start is by visiting a boarding facility's website. Look for reviews on the site, go over their FAQ section, and check Yelp for any other information.
Give the facility a call and be sure to ask them the following questions:
What type of background does the owner of the facility have?
Is the facility part of any professional/ recognized organization?
What type of background and certification does the staff have?
How large are the dog and cat playgroups?
How often are the dog and cat facilities cleaned?
What is the ratio of dog or cat to caretaker?
What are the noise levels like and how is this controlled?
How often are dogs walked and what type of interaction do they receive?
If your mind is still uneasy, it's always wise to visit the boarding facility for a quick tour.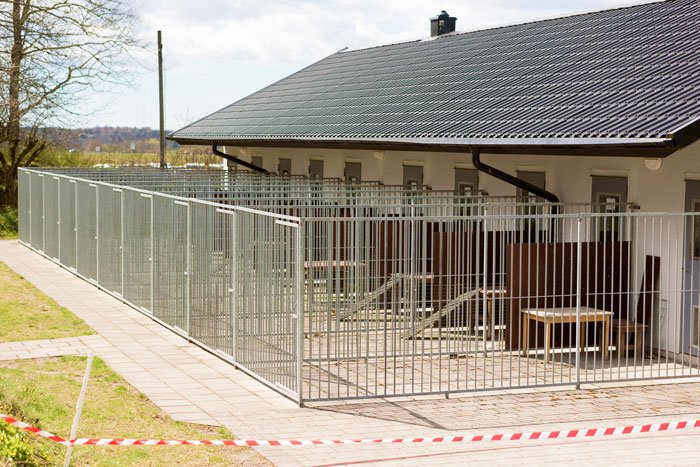 Understand Pet Boarding Requirements
A pet boarding facility takes on a lot of responsibility when they take in a cat or dog for an extended period of time. For this reason, they have to ensure all the pets that they take in are in adequate condition.
Basically, this means that the onus is on you to ensure your pet is up-to-date with all the boarding facility's requirements. Some of these include:
Ensuring your cat or dog is up-to-date with all current vaccinations
Ensuring your pet is taking the correct heartworm, flea, and tick preventative medications
As a standard, your pet should have basic obedience training
They should have a suitable temperament when they are around unfamiliar people and environments
Make sure your pet is adequately potty-trained
Your pet must be spayed, neutered, and micro-chipped, if necessary
Before you board your pet, it's important to be open and honest with the facility staff about the type of environment your pet thrives in. Let them know about any possible behavioral issues and situations that may trigger these episodes.
Finally, do your homework on the specific times that are best when dropping off and picking up your pets.
If you're managing a kenneling facility and looking to optimize your businesses take a look at our free trial and see how Daysmart Pet Software can help you business succeed.